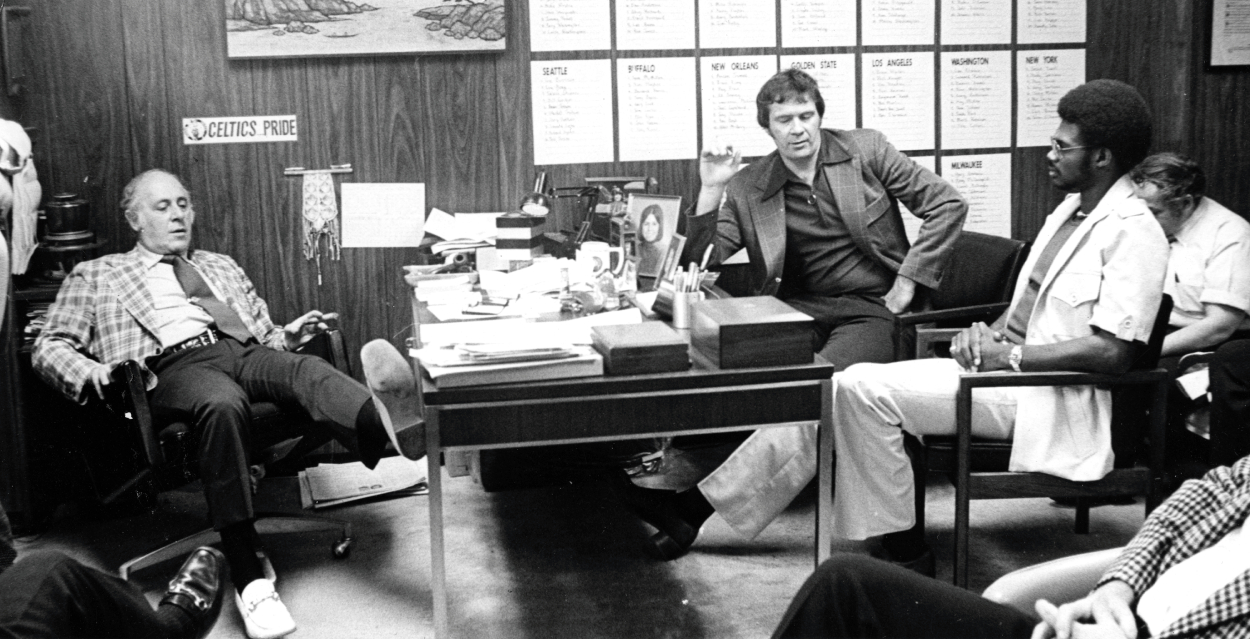 Catching Up With Glenn McDonald, the Boston Celtics Hero in the 'Greatest Game Ever Played'
Glenn McDonald came up big when it counted most for the Boston Celtics in 1976.
Game 5 of the 1976 NBA Finals between the Boston Celtics and the Phoenix Suns is billed by many as the "Greatest Game Ever Played." It was a triple-overtime thriller on June 4, 1976, at the Boston Garden. The series was tied, and Game 5 had it all. Glenn McDonald, a reserve who averaged 4.2 points in his two years with the Celtics, came away the hero.
Sportscasting caught up with McDonald this week and spoke with him about his role in helping the Celtics pull out that exhausting 128-126 victory.
Glenn McDonald hated the Boston Celtics growing up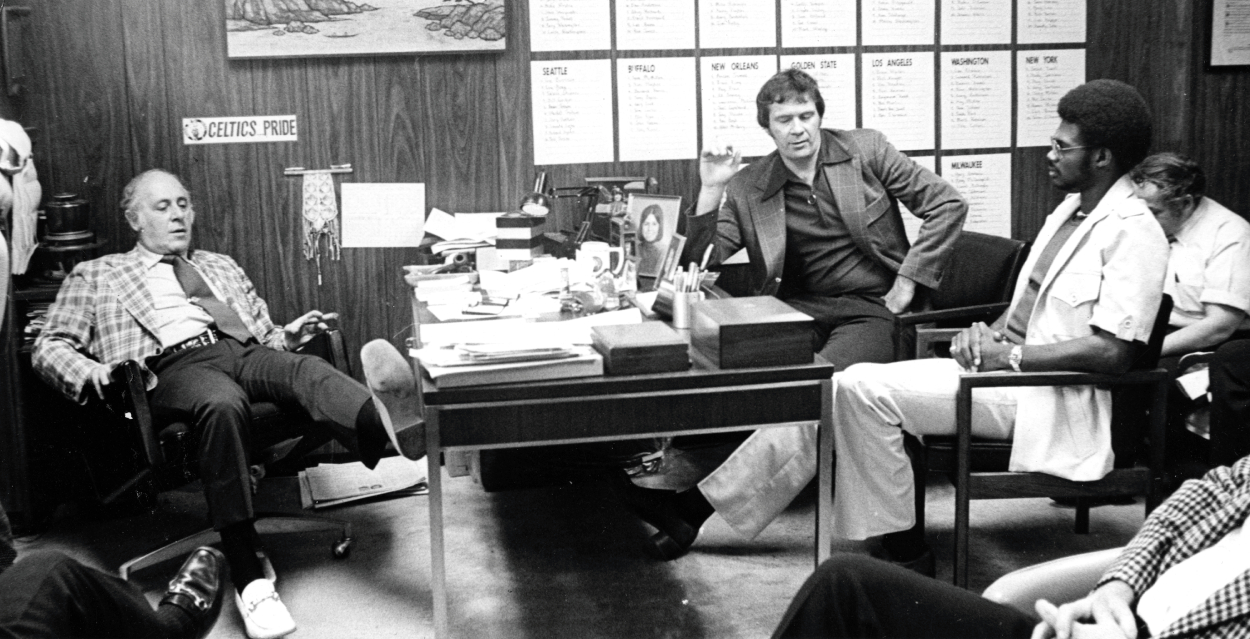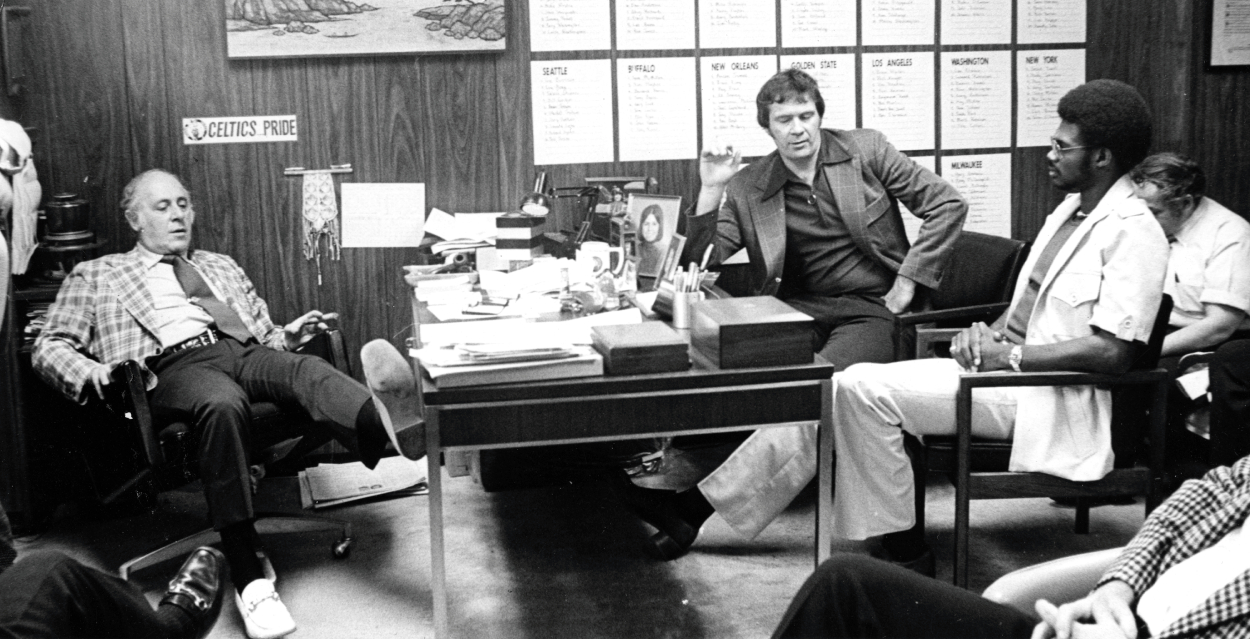 McDonald admitted he wasn't too happy when the Celtics selected him in the first round (17th pick) of the 1974 NBA Draft. He said he was never a fan of the team as a kid.
"I hated the Celtics growing up because they always won," said McDonald, who played collegiately at Cal State Long Beach. "I was like, 'are you kidding me?' when I got drafted. Going from the West Coast, from sunshine in Long Beach to the cold and snow, it was a negative thing initially.
His unhappiness quickly turned to love for the Celtics and the city of Boston.
"Then I talked to Red (Auerbach) and I saw all the banners and retired jerseys and realized I had an opportunity to get a ring," he said. "The Celtics were an organization that people respected. The city of Boston is a sports town, and I appreciated that."
McDonald joined a Celtics team with Dave Cowens, John Havlicek, JoJo White, Don Nelson, and Paul Silas, a group that took him under his wing when he came on board. He played for Tom Heinsohn, who wasn't afraid to get input from his players.
"I thought he was fair," McDonald said. "Of course, I felt like I should've played more. Just when things started to gel, I sprained an ankle or my shoulder popped out of socket. (Heinsohn) let Nelson and Havlicek and the guys give their input. He got ideas from them. He knew he was in charge, but he didn't throw that in your face."
Glenn McDonald came up big in the 'Greatest Game Ever Played'
In his first year with the Celtics, McDonald averaged 6.4 minutes per game. He doubled that by his second season, playing 13.6. The 6-foot-6 athletic forward got some unexpected time during Game 5 of the 1976 NBA Finals. The game went three overtimes. Perhaps, the Celtics should've lost in the first one. Silas asked for a timeout that the team didn't have. The officials didn't acknowledge it. Had it been called, a technical foul would have been assessed, giving the Suns a chance to win it.
"Silas called a timeout, and they ignored it," McDonald recalled.
The second overtime involved another timeout that wasn't ignored. The Suns took a one-point lead with five seconds left, but Havlicek raced the length of the floor and banked home a shot to give the Celtics a one-point lead. After fans came onto the court, thinking the game was over, one second was still left. Former Boston Celtic Paul Westphal then purposely called a timeout for the Suns, knowing his team didn't have any left.
Instead of taking the ball out from under their own basket, the Suns were slapped with a technical foul that White made. Back then, the team taking the technical foul shot didn't get the ball back. The Suns now got the ball at midcourt, down two. Garfield Heard's catch-and-shoot went in, sending it to a third overtime.
With multiple players having fouled out, McDonald's name was called. He scored six of his eight points in the final 1:35 to lead the Celtics to a win in the longest game in NBA Finals history.
McDonald recalls getting the call from Heinsohn in the third overtime
Silas became the fourth Celtics player to foul out, that coming with two minutes left in the third overtime. That's when McDonald turned to 6-foot-8 power forward/center Steve Kuberski on the bench and told him he'd get his chance. Instead, McDonald heard Heinsohn yell, "Mac."
"When Paul fouled out, I didn't think I was going in," McDonald said. "I looked at Steve and said, 'Paul fouled out. Get ready.'"
Heinsohn wanted McDonald, who could outrun players in a game that was in its third overtime.
"He looked at me and said, 'Run 'em Mac. Run 'em,'" McDonald said of Heinsohn. "I was extremely fast and I love to get out on the fast break. I played a little at the end of the first half, but after halftime I didn't touch the floor."
McDonald had two field goals and hit a pair of key free throws in the final 1:35. His fresh legs and composure helped the Celtics win the game. Two nights later, they defeated the Suns in Game 6 for their 13th NBA title.
"I always made sure I was ready when I was on the bench," he said. "It's an honor be part of a game like that. Dave Cowens always tells me that if not for you, we might not have been champions. He tells me you don't realize what you did."
All statistics courtesy of Basketball Reference.