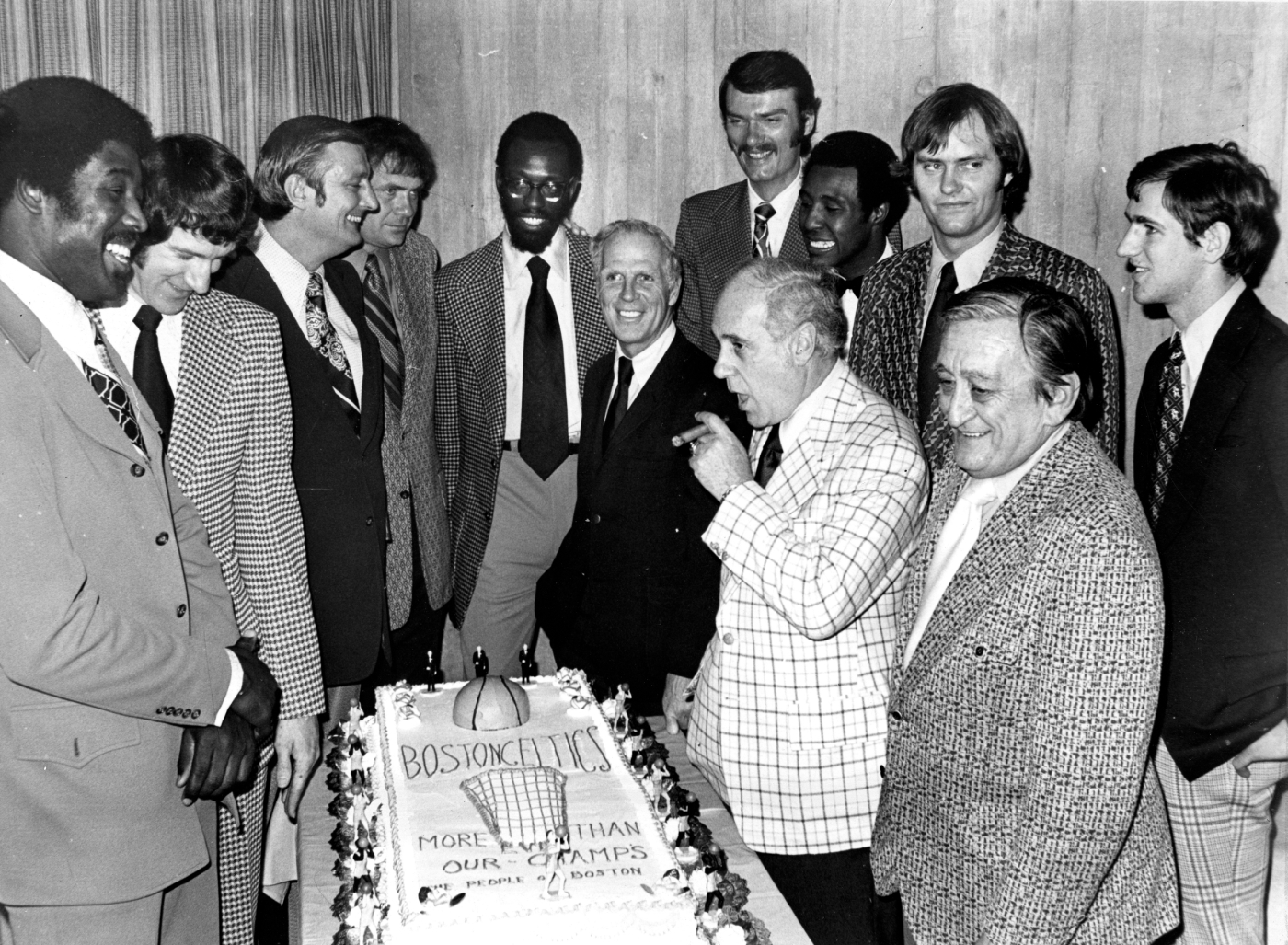 The Boston Celtics Mourn the Death of a Third NBA Hall of Famer in Last Two Months
The Boston Celtics mourn the death of a third NBA Hall of Famer in the last two months.
They say things happen in threes. For the Boston Celtics, that hasn't been a good thing. Since November, the team saw two longtime Celtics players, who went on to become Celtics coaches, die. Tommy Heinsohn and K.C. Jones are both in the Hall of Fame. On Saturday, another NBA Hall of Famer, who began his illustrious career with the Celtics, passed away.
The Boston Celtics had a rough ending to 2020
Two legendary Boston Celtics players, who later became coaches with the team, recently passed away. Hall of Famers Tommy Heinsohn and K.C. Jones, who played together in Boston, died. Heinsohn, 86, died on Nov. 9, 2020, while Jones, 88, passed away on Christmas Day in 2020.
In a statement regarding Heinsohn's death, Heinsohn was labeled the 'ultimate Celtic' by the team. As a player with the Celtics, Heinsohn played nine years and won eight championships. He was an NBA All-Star six times and was inducted into the Naismith Memorial Basketball Hall of Fame in 1986. As a coach with Boston, Heinsohn added two more championship rings, giving him 10. He finished with a 474-296 record as a coach and was inducted into the Hall as a coach in 2015.
Like Heinsohn, Jones made his name with the Celtics as a player before moving on to coach the team. He played nine seasons in Boston, winning eight titles. He also went on to coach Boston to a pair of championships. Jones added another ring as an assistant coach with the Los Angeles Lakers. Jones was inducted into the Naismith Memorial Basketball Hall of Fame as a player in 1989.
Paul Westphal passed away at 70
Paul Westphal, who played 12 seasons in the NBA and was a five-time All-Star passed away at the age of 70 on Saturday. According to ESPN, Westphal had been diagnosed with brain cancer in August. Westphal played his college basketball at USC and was a first-round pick of the Boston Celtics in the 1972 NBA draft. He was the 10th overall player selected.
Westphal played his first three seasons in the NBA with the Celtics. He helped Boston win a championship during his second year in the league. Westphal provided a spark off the bench and averaged 7.2 points per game. In his third season with the team, the 6-foot-4 guard put up 9.8 points per game. The Celtics then traded Westphal to the Phoenix Suns, where he blossomed as a player.
In his first stint with Phoenix, which lasted five years, he was an NBA All-Star four times. He averaged 20.5 points in his first season with the team. During the 1977-78 season, Westphal averaged a career-high 25.2 points per game. Westphal also played for the Seattle SuperSonics for a year and then spent two seasons with the New York Knicks before returning to Phoenix for a season. As a coach, Westphal went 318-279. He coached the Suns, Sonics, and Sacramento Kings. He was inducted into the Naismith Memorial Basketball Hall of Fame as a player in 2019.
What they're saying about Westphal
Paul Westphal's death came after a five-month battle with brain cancer. Once word got out of his death on Saturday, coaches, players, and colleagues came out to pay tribute. On Twitter, Boston Globe columnist Bob Ryan wrote, "You know the old cliche, 'He was a better person than he was a player?' That the Gospel truth about Hall of Famer Paul Westphal. He died this morning from the effects of a brain tumor."
Former Denver Nuggets All-Star Alex English also took to Twitter, writing, "Condolences to the Family of a great former NBA player Paul Westphal. A great player and better human being. Rest Easy."
It's clear Westphal was one heck of an NBA player and coach. He appears to have been better off the court.