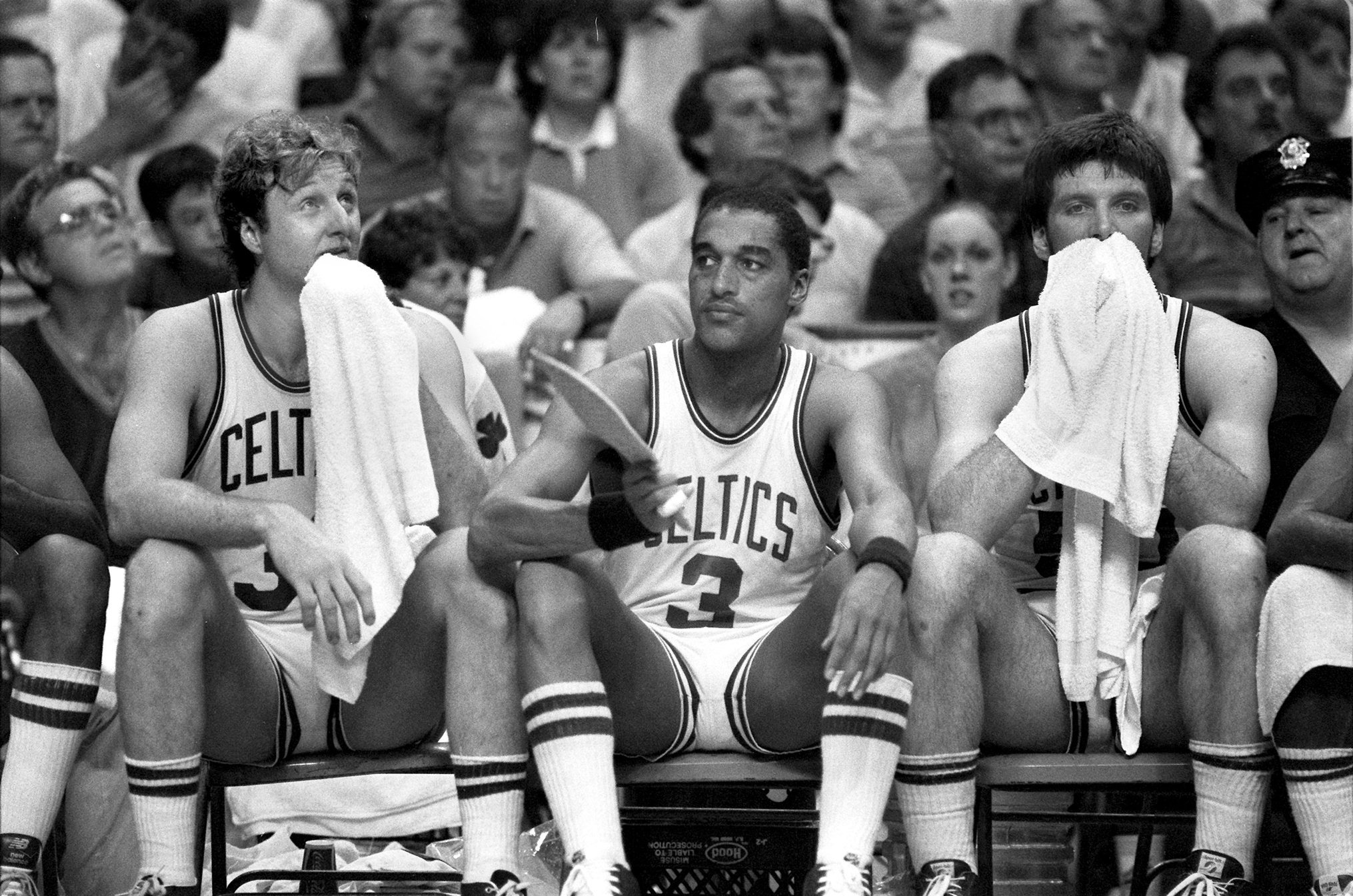 Greg Kite Dispels Myth About Former Boston Celtics Teammate Larry Bird
Former Boston Celtics center Greg Kite recently dispelled a myth about Larry Bird.
Greg Kite spent five seasons playing with Larry Bird and the Boston Celtics. He saw firsthand the greatness of No. 33 and how he prepared for each game to maximize his ability.
Bird is considered one of the best to ever play in the NBA. He's got three NBA championships, and he captured three straight MVPs. He also has a little stigma that's stuck with him throughout his career. Kite quickly shot it down, saying it just wasn't true.
Greg Kite spent 12 years in the NBA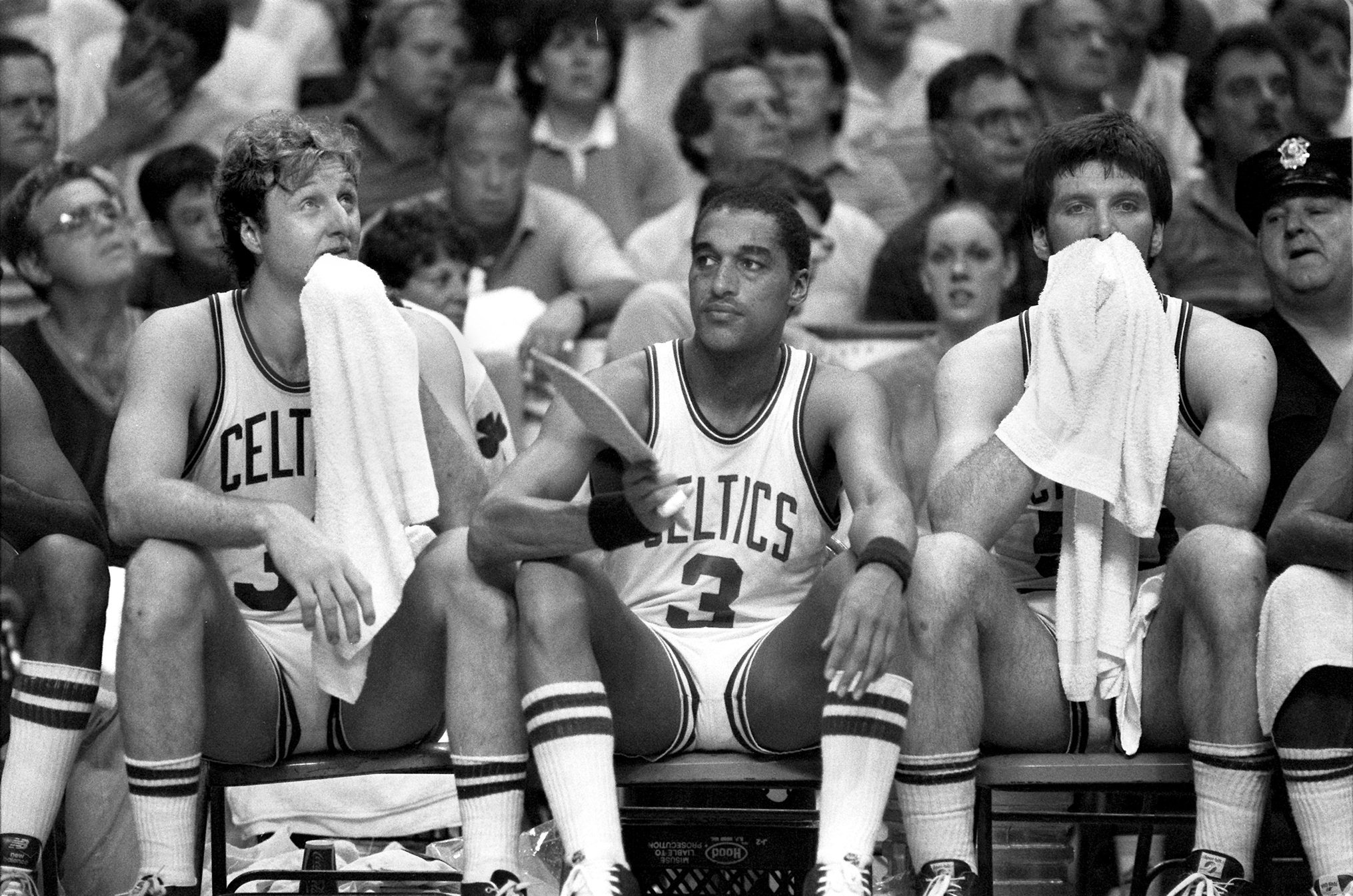 The Celtics selected the 6-foot-11 Kite in the first round of the 1983 NBA Draft. On a team stacked with Hall of Fame frontcourt players, Kite got very little playing time in Boston. With Bird, Kevin McHale, and Robert Parish on the roster and in the prime of their careers, Kite averaged eight minutes per game in his five seasons with the Celtics.
That doesn't mean he didn't contribute in Boston.
Kite's claim to fame came during Game 3 of the 1987 NBA Finals against the Los Angeles Lakers. Forced into action because of injuries, he played 22 minutes, matching up with Kareem Abdul-Jabbar.
"(Bill) Walton was banged up and I got minutes," Kite told Sportscasting last week. "I used my strength and beat (Abdul-Jabbar) to the spot. Kareem did go to his left shoulder for his skyhook. I tried to make him shoot it farther out than usual. Kareem is Kareem. He's going to get his points. I just tried to make him work harder for them by wearing him out. He was in his late 30s then."
Although Kite didn't score, he pulled down nine rebounds, outrebounding the Lakers star in 16 fewer minutes of action. The Celtics won the game 109-103 but wound up losing the series.
Kite then went on to play seven more seasons with six different teams. He won two championships with the Celtics.
Greg Kite dispels a myth about Larry Bird
Bird played 13 years in the NBA and made the most of them. He's a 12-time NBA All-Star who averaged a double-double for his career with 24.3 points and 10.0 rebounds. He was inducted into the Naismith Memorial Basketball Hall of Fame in 1998.
For a player who didn't have much athletic ability, Bird dominated. That comment right there — not much athletic ability — is where Kite steps in and sets the record straight on his former teammate.
"It's just wrong to say he wasn't athletic and you hear it a lot," Kite said about Bird. "Everybody in the NBA is athletic. Maybe he wasn't as fast as certain guys, but he was a good, solid athlete. He had adequate speed and quickness, but everybody in the NBA is athletic."
Kite admitted Bird was also one of the most skilled players ever to put on a uniform, but there was also more to it than that.
"Not only was he skilled, but he was mentally tough," Kite said. "He was not afraid to fail."
Kite said Bird was also a great teammate
Kite and Bird were teammates for five years in the NBA. Every so often, Bird would throw a jab at Kite. Sometimes he was blunt.
"Greg don't have a lot of talent," Bird said, after Kite's big game against the Lakers, according to The Los Angeles Times.
"We got along well," Kite told Sportscasting. "We didn't do much together off the court. He was a great guy and a great teammate. I have a lot of respect for him.
"He was a guy who didn't want all the attention, but he thrived in the spotlight."
Kite and Bird were on championship teams in 1984 and 1986. Bird once said he would put up that '86 team against anyone.
Kite agreed.
"Bill Walton was a great addition," Kite said. "Jerry Sichting was a great shooter off the bench. I'd put that team against anybody. Not that other teams couldn't give us a run, but I'd take us."