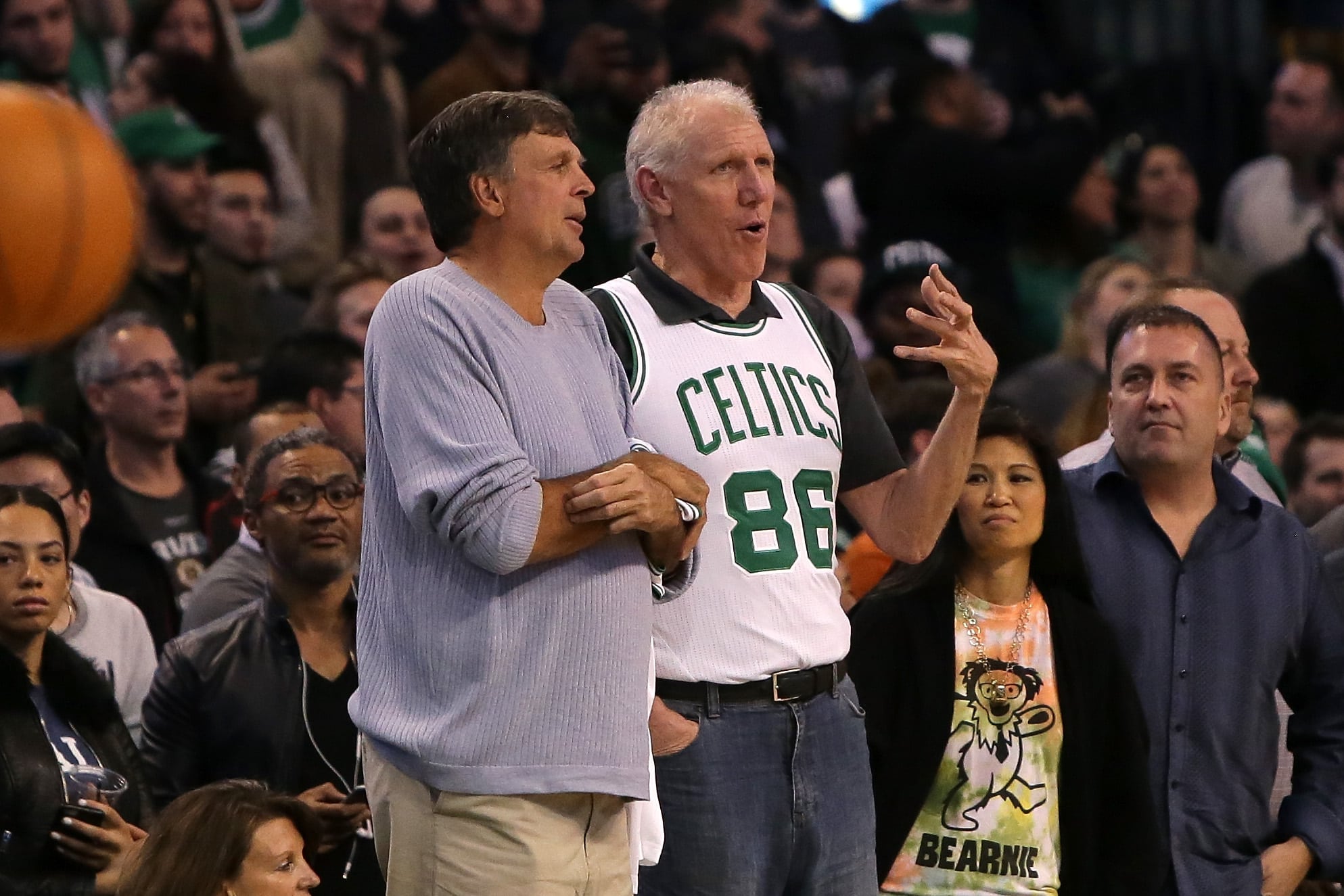 Bill Walton Once Said His Greatest Basketball Moment Involved Kevin McHale at a 1986 Boston Celtics Practice
Bill Walton's greatest basketball moment ever came during a 1986 practice when he was with the Boston Celtics.
Bill Walton accomplished so much on the basketball court. In college, he guided UCLA to an 88-game win streak. As a Bruin, Walton earned three straight College Player of the Year honors. As a professional, he was named MVP of the NBA in 1978. He's also a two-time NBA champion, winning one title with the Portland Trail Blazers and another with the Boston Celtics.
While his accolades are impressive, he once said his greatest basketball moment happened during practice. During Kevin McHale's jersey-retirement ceremony back in 1994, Walton filled everyone in on his best basketball memory.
Bill Walton lights up when he talks about his time with the Boston Celtics
Walton was only with the Celtics for two seasons, and in one of them, he only appeared in 10 regular-season games. The oft-injured center made his mark in Boston during the team's championship run in the 1985-86 season. The Celtics gambled by trading former postseason hero Cedric Maxwell to the Los Angeles Clipper in exchange for Walton, who missed three full seasons because of a foot injury.
With the Celtics, Walton teamed with Larry Bird, Robert Parish, and McHale, arguably one of the best frontcourts in league history. His role was simply to provide the big men a breather off the bench. It was a role he performed to perfection.
During that first year in Boston, he played 80 games, the most ever in one season during his 10-year career. He won his second title that year, and the camaraderie of that team is something he still talks about years later.
"We had a great team, and we loved each other," Walton said to Brian Scalabrine in 2020. "We loved the way we played, and we knew we could get the job done. We'll take our chances. We'll take our chances anywhere against anybody, anytime. We had it all. We had size, strength, power, finesse, skill, discipline, talent."
"And at the end of the day, we had Red Auerbach, K.C. Jones, Larry Bird, Kevin McHale, and nobody else did."
Walton said his favorite basketball moment came in 1986 with the Celtics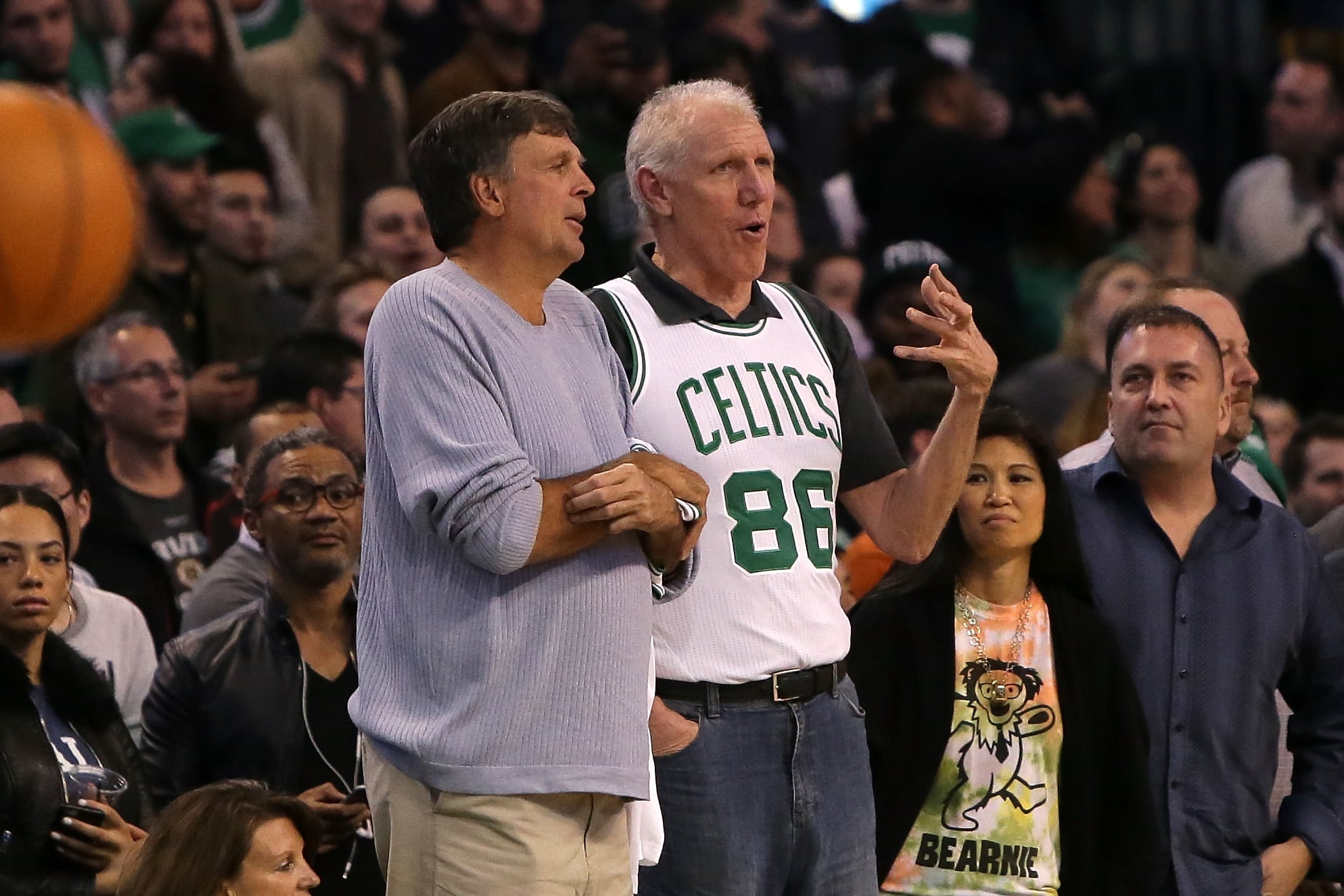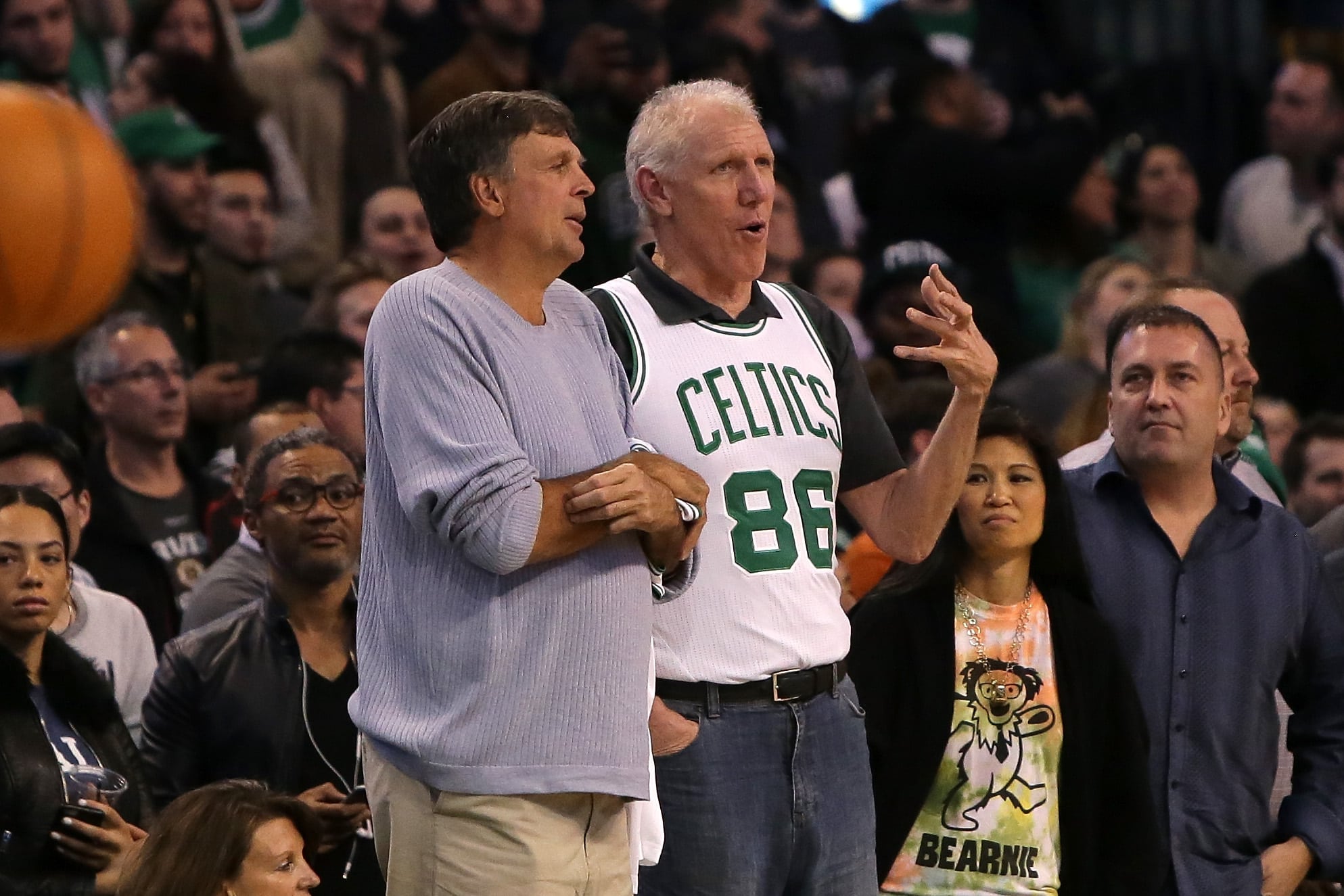 Walton played just 90 regular-season games with the Celtics in his career, yet he said his greatest basketball moment came in Boston. It wasn't winning the title. It wasn't playing 80 games and winning the Sixth Man of the Year Award. He said his greatest moment happened during practice at Hellenic College.
"I've had an unbelievable time in the game of basketball in my life," Walton said during a ceremony to honor McHale in 1994. "Lots of tremendous things have happened to me. The greatest moment of my life — on the basketball court — took place at Hellenic College in 1986. Forget the championships. Forget the parades.
"Kevin and I used to love to play one-on-one before practice. (Head coach) K.C. (Jones) blew the whistle and asked us to come down, let's get started. We totally ignored him. We were going at it pretty hot and heavy. A couple of minutes later, K.C. really blows the while and says, 'Get down here.' We drop the ball, and Kevin and I are going at it pretty good as we walked down the court."

Bill Walton
Walton said he told McHale that he probably wouldn't be here if he didn't have Bird giving him passes for easy layups or if Parish didn't have to guard the opponent's top big man. McHale fired back as the two did all season long.
"K.C. said, I've had enough,'" Walton said. "'Let's settle this right now. We've got the whole team here. Red (Auerbach) is here.' KC said let's play one-on-one in front of everybody.
"I went out and proceeded to kick Kevin McHale's ass all over the court. Here I was, a player at the end of my career. After I hit the winner in Kevin's face that day, I took the ball out of the net, tossed it to K.C., and said, 'K.C., practice is over. We're headed to the bar. It's on me.'
"K.C. said, 'Right on, let's go.'"
Like Sportscasting on Facebook. Follow us on Twitter @sportscasting19 and subscribe to our YouTube channel.