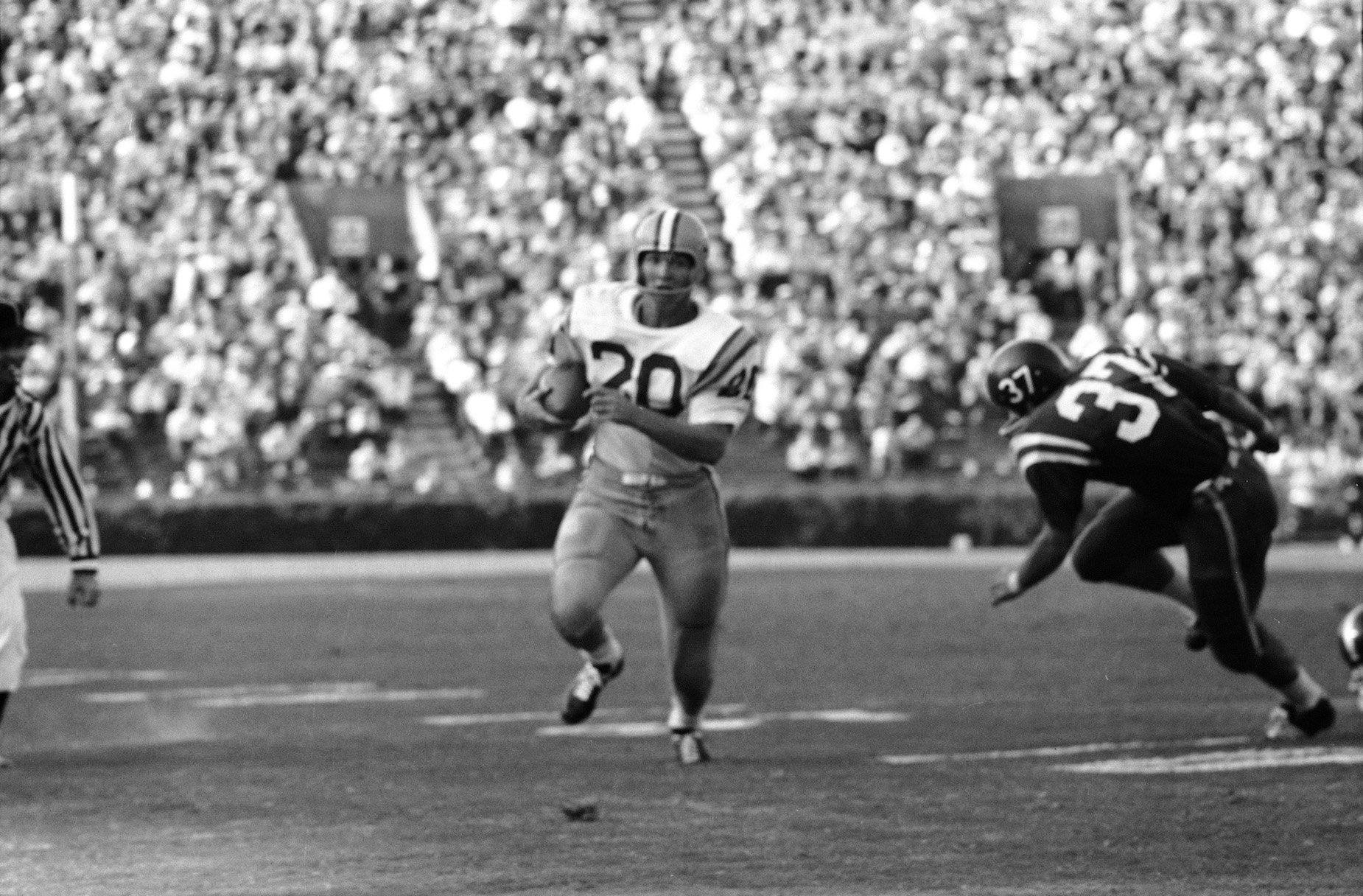 LSU's Billy Cannon Won the Heisman Trophy, Played Pro Football, and Counterfeited $6 Million Before Finding Redemption as a Prison Dentist
Billy Cannon led an unbelievable life, winning the Hesiman Trophy at LSU, counterfeited millions of dollars, and ultimately finding redemption.
In their iconic commercials, Dos Equis introduced TV viewers to the most interesting man in the world. It's possible, though, Billy Cannon deserves that title. While his name probably doesn't ring a bell to most college football fans, he played for LSU in the late 1950s, claiming the Heisman Trophy.
Billy Cannon's unbelievable life didn't end there, though. He also played professional football in the AFL and NFL, became the ringleader of a $6 million counterfeiting scheme, and eventually found redemption working as a prison dentist.
Billy Cannon's impressive football career
If you ask a modern football fan about Billy Cannon, you'll probably be met with blank stares. During his time on the gridiron, however, the running back proved to be quite the talent.
After an impressive high school career, Cannon headed to LSU to play his college ball. While he didn't make his varsity debut until his sophomore year, Cannon quickly emerged as a star; he played running back, took the field on defense, returned kicks, and even punted.
During his time with the Tigers, Cannon piled up plenty of silverware. He a two-time All-American and a two-time All-SEC player. He also won the 1959 Heisman Trophy and played a major role in LSU's 1958 National Championship.
On the back of that success, Cannon signed professional contracts with both the NFL's LA Rams and the AFL's Houston Oilers; after a legal dispute, he joined the latter team. While his talent initially shone, injuries eventually affected slowed the running back down. He spent some time with the Raiders, mostly as a tight end, before ending his career with the Kansas City Chiefs.
While his professional production didn't quite match his NCAA success, Billy Cannon still spent 11 seasons in AFL and NFL. He won three AFL titles, made two Pro Bowls, and piled up over 6,000 yards from scrimmage during his time on the gridiron.
Running a $6 million counterfeiting ring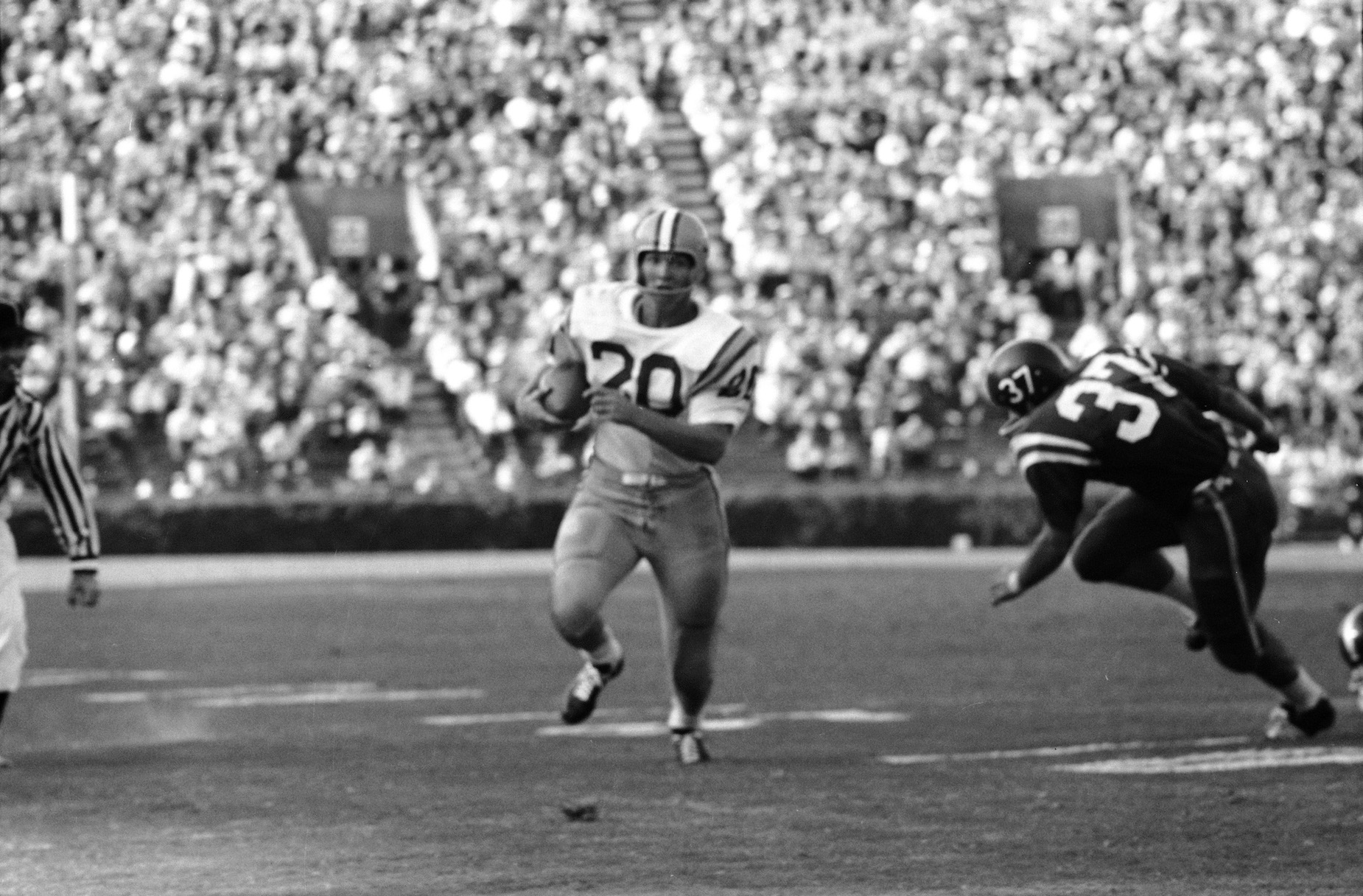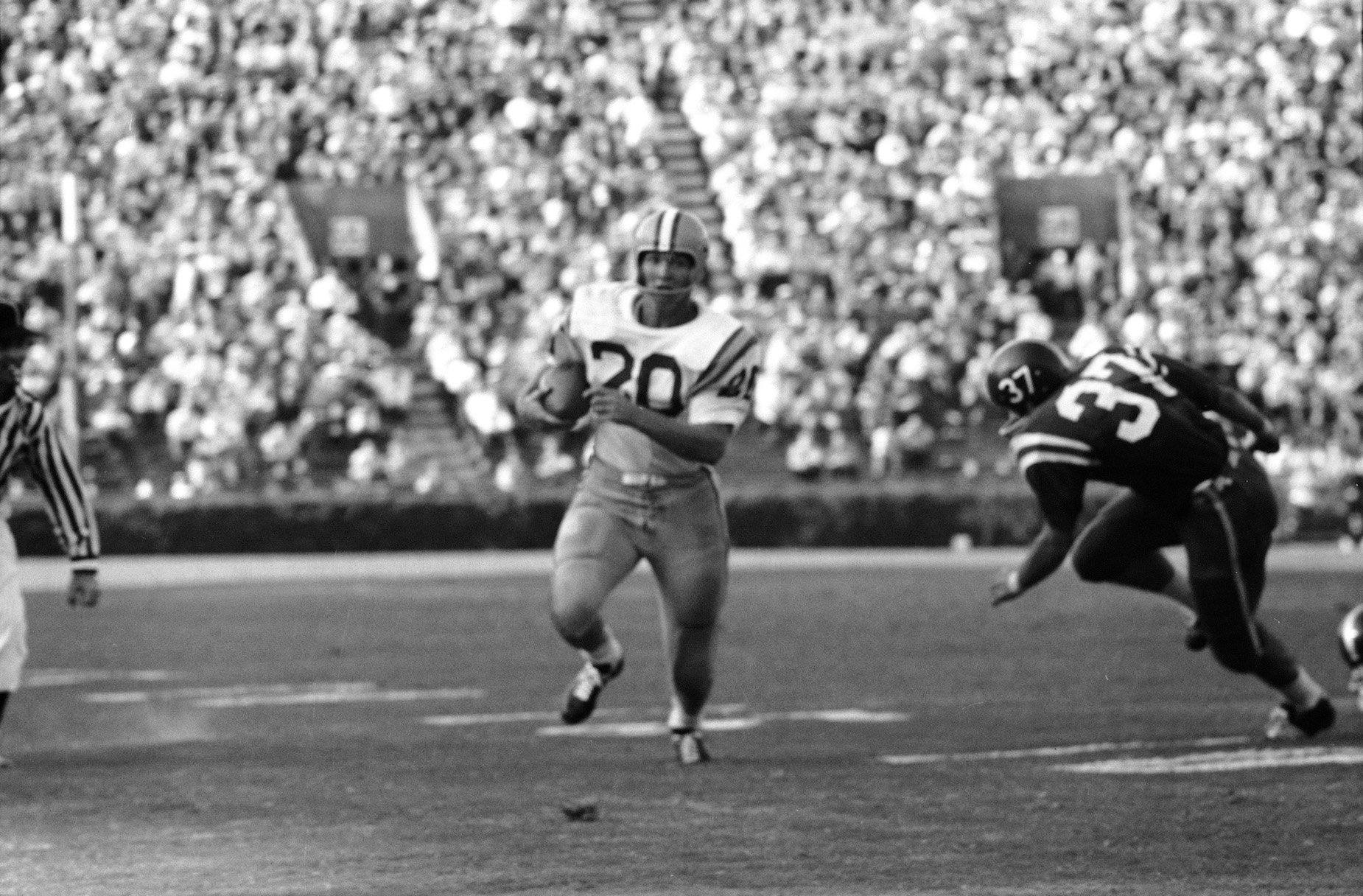 Billy Cannon spent 11 years as a professional football player; during his offseasons, he earned a dental degree and set up his own practice in retirement. While those dual realities make it seem like he'd never be wanting for money, that wasn't the case.
In reality, things were far from perfect. As a Washington Post obituary explained, Cannon "was reportedly in financial trouble from gambling debts and bad investments [and] had been in dozens of lawsuits, most over unpaid bills." Something had to give.
In a shocking twist, the former Heisman Trophy winner turned to counterfeiting.
"On July 9, 1983, after a lengthy surveillance, the U.S. Secret Service knocked on Dr. Billy Cannon's door, and suddenly nothing seemed too easy anymore," an ESPN Outside the Lines story by Wright Thompson recounted. "The dark news spread all over the state. Cannon, hero of Halloween night, favorite of children all over Louisiana, had been arrested for counterfeiting. He and a gang of friends turned amateurish crooks manufactured more than $6 million in $100 bills. They'd passed several hundred thousand into circulation, and Cannon buried the rest of the fake money in Igloo coolers. It was the seventh-largest counterfeiting scheme in U.S. history. Prosecutors called Cannon the ringleader."
Billy Cannon did his time and found redemption as a prison dentist
Billy Cannon was sentenced to five years in prison and, thanks to good behavior, returned home in less than three years. His story, however, didn't end there.
Cannon attempted to return to dentistry but understandably struggled to find new patients. Seemingly out of options, he returned to prison; this time, he headed to the Louisiana State Penitentiary as a dentist.
Cannon threw himself into his work, organizing the dental practice and taking the pride in the care he gave his new patients; his work was so impressive that he was tasked with reorganizing the entire prison's medical system. He did just that, then went back to dentistry.
"The man cares," warden Brul Cain said in Wright Tompson's story. "The inmates love him, and because they love him, he cares more and won't dare let 'em down."
On the back of that success, Cannon remerged into the public eye. The College Football Hall of Fame reinstated him; he was also welcomed back at LSU with open arms.
Billy Cannon died in May 2018 at age 80.
Stats courtesy of Sports-Reference and Pro-Football-Reference