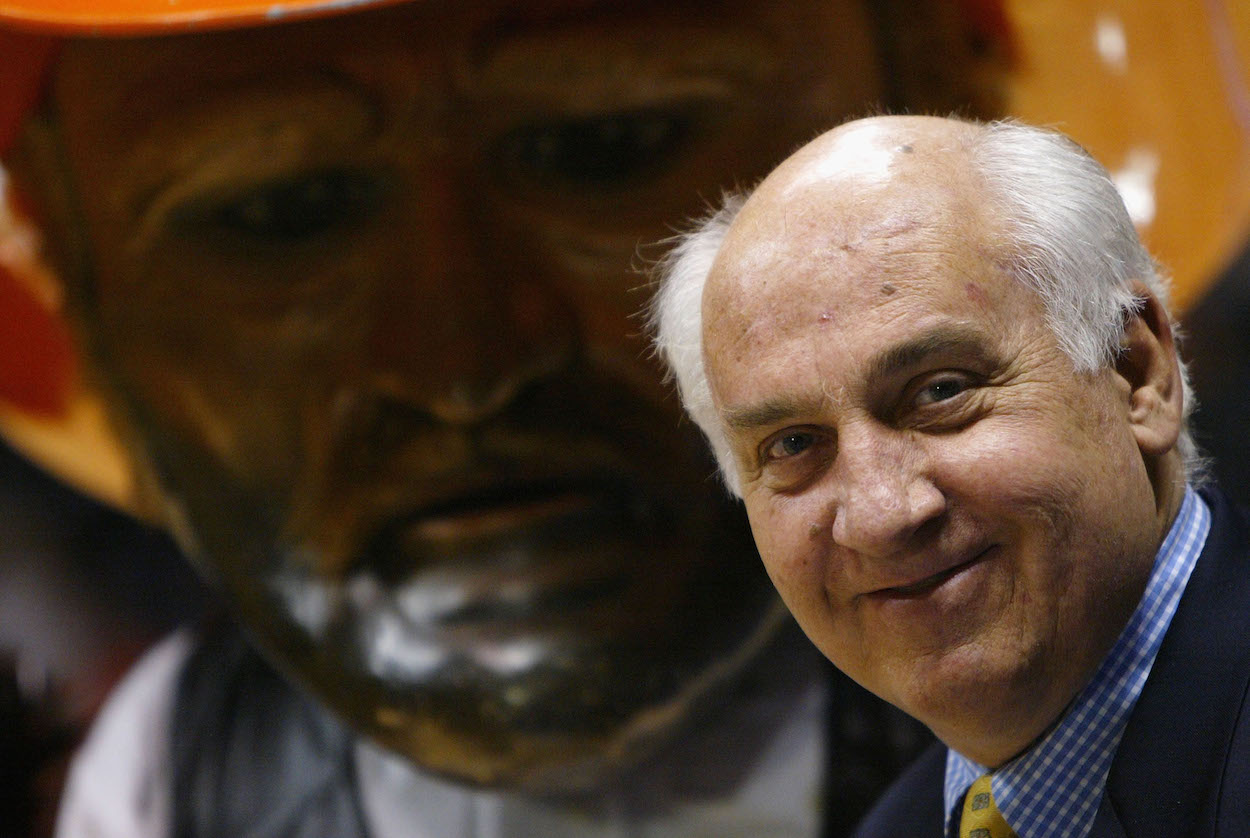 Billy Packer Worked the NCAA Tournament and Final Four for 3 Decades and Now Doesn't Even Watch College Basketball
Billy Packer disappeared from television after working 33 Final Fours.
For more than three decades Billy Packer sat court-side and was a familiar voice on television describing the action at the men's NCAA Tournament and Final Four. Then, in 2008, he parted ways with CBS and vanished from television. Today, he doesn't even watch college basketball but instead prefers to watch the UFC.
Billy Packer worked three decades of NCAA Tournaments and Final Fours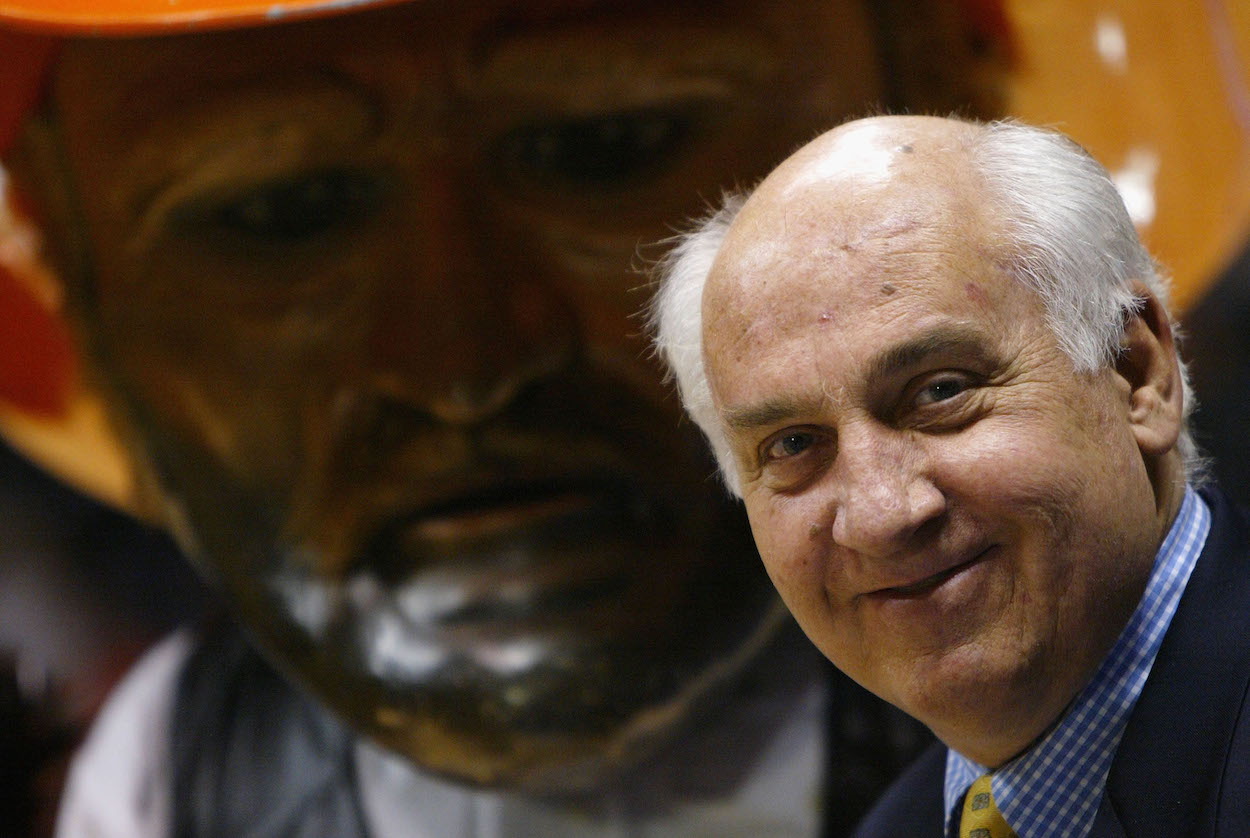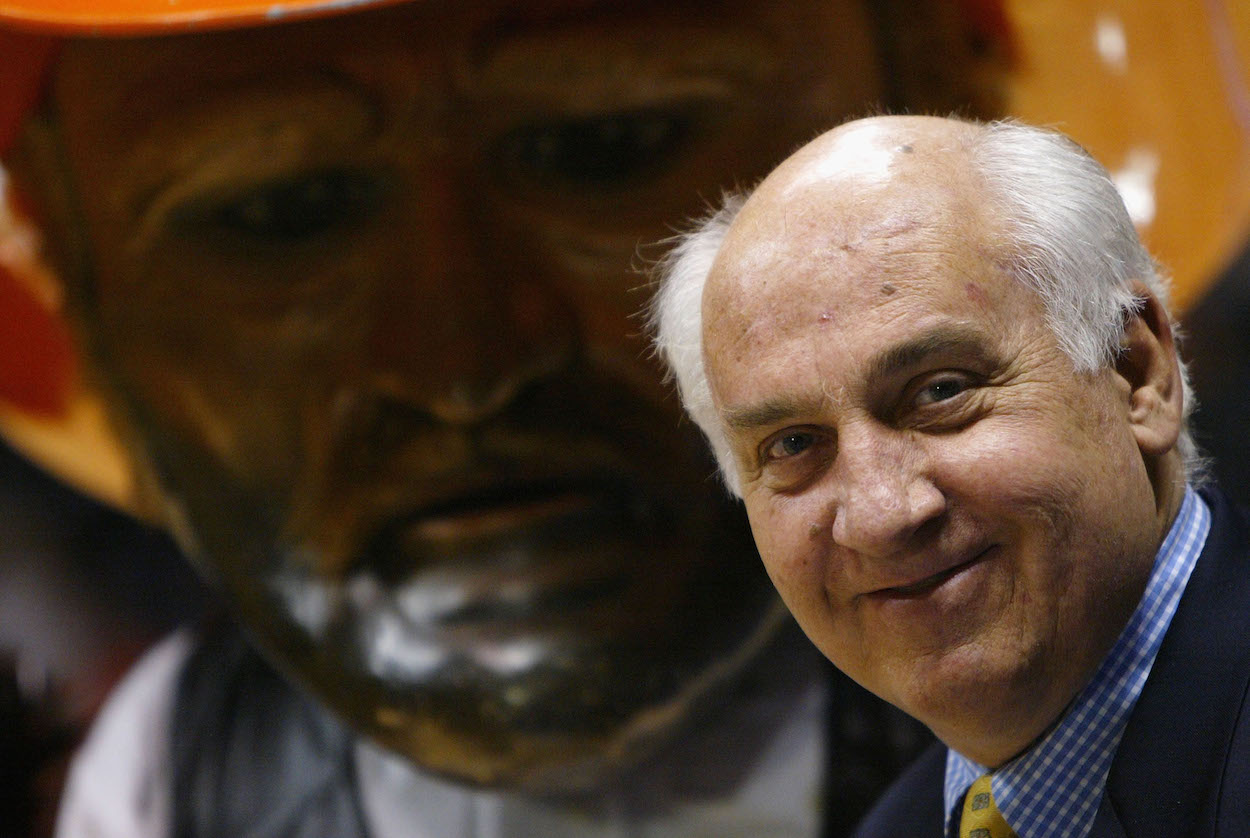 After a career playing at Wake Forest, including an appearance at the 1962 Final Four, Billy Packer transitioned into broadcasting. In 1975, Packer worked his first Final Four as a broadcaster with NBC. He remained with NBC until 1981. 
For the next two-plus decades, Packer worked as a CBS analyst and called games alongside various broadcast partners, including Verne Lundquist, Brent Musburger, and Jim Nantz. 
During Packer's career, he witnessed some remarkable finishes, including the North Carolina State upset of Houston on the game-winning dunk by Lorenzo Charles, where Packer said, "They won it! On the dunk!"
Made controversial comments multiple times
In his three-plus decades of broadcasting, Billy Packer found his name in the headlines on more than a few occasions for the wrong reasons and his controversial comments. In 1996, during a game between Georgetown and Villanova, he described Hoyas guard Allen Iverson as a "tough monkey." He later apologized and said he was referring to Iverson's relentless style of play. 
During the 2005 season, he drew the ire of Kansas fans after suggesting the reason the Jayhawks were so successful at home was because the opponents were not used to the poor lighting at Allen Fieldhouse. 
A year later, he criticized the inclusion of the mid-majors in the NCAA Tournament. Not surprisingly, fans of the Missouri Valley Conference and Colonial Athletic Association blasted Packer for his remarks.
Packer even stirred up controversy in his final Final Four in 2008. During the semi-final game, Kansas jumped out to a 38-12 lead over North Carolina when he declared the game over with seven minutes remaining in the first half. The Tar Heels fought back within four points in the second half before the Jayhawks eventually pulled away for the victory.
Where is Billy Packer today?
Billy Packer retired from his role as a college basketball analyst after the 2008 season but didn't retire from broadcasting. He worked a brief stint with Bob Knight on Fox Sports Net and served as a color commentator for professional Putt-Putt. 
Interestingly, in an interview with The Athletic in 2019, Packer said the last college basketball game he worked was the last game he had seen in person. He admitted he rarely watches basketball and if he does, he prefers watching the NBA because the college game "is somewhat depressing in the fact that we'll never see great teams or great players again because you never see a guy go through the natural maturation process from freshman to senior."
Packer has moved on from basketball into other business ventures, including real estate, a vaping business, and owning a golf course in North Carolina. 
While Packer doesn't watch basketball, he's a big fan of combat sports like kickboxing and cage fighting. He said he's particularly impressed by Jon Jones. 
"He's had problems outside the ring, but to me, he is one of the great athletes in America," Packer told The Athletic. "To see the way he can not only offensively but defensively fight another person with no holds barred. I find it more interesting than boxing."
Billy Packer calling UFC? It won't happen, but with his controversial comments from the past, he'd fight right in.
Like Sportscasting on Facebook. Follow us on Twitter @sportscasting19.