NCAA Final Four Star 10 Years Ago; Out of Basketball Today
Ten years ago, the spotlight shined bright on Duke University forward Kyle Singler. The junior capped off the 2009-10 college basketball season helping the Blue Devils navigate through a tough NCAA Tournament field eventually defeating the underdog Butler Bulldogs for the national title. Singler was named the Final Four's Most Outstanding Player. Less than ten years later, he's out of basketball. What happened?
Kyle Singler's life before Duke 
Kyle Singler was destined to be a star athlete from birth. His parents both played Division I athletics. His dad, Ed, played quarterback at Oregon and his mom, Kris, played basketball at Oregon State.
He found success at an early age in whatever sport he played. Once he reached South Medford High School, a time when most kids decide to focus on one sport or another, Singler split time between football, basketball, and baseball. 
While he did well in the other sports, he excelled in basketball. Singler's sophomore year, he led his high school basketball team to a state championship, averaging 19.9 points, 7.0 rebounds and 3.0 assists per game.
Singler's junior season, he led South Medford to a 27-2 record and second-place finish in the state tournament. He was named a second-team Parade All-American. With all of his success, he had his pick of what school he wanted to attend. He signed his letter of intent to play with Duke.
In 2007, Singler's senior season, he dominated averaging 29.3 points, 10.6 rebounds, 3.5 assists and 2.0 steals per game. He led South Medford to the state championship with 18 points in the 58-54 title game against Lake Oswego and its star player Kevin Love.
Singler earned a host of honors that season including 2007 Oregonian Class 6A Co-Player of the Year. He was selected as a McDonald's All-American as well as a first-team Parade All-American and first-team All-USA Today.
Becoming a Duke basketball star
A freshman at Duke, Singler never missed a beat. Duke Head Coach Mike Krzyzewski wouldn't allow it. He started Singler his first game. The freshman didn't disappoint.
His freshman year he led the team in scoring seven times and in rebounding 14 times. He was named the ACC Rookie of the Year.
Some thought Singler might jump to the NBA following his freshman season. He opted to stay all four years at Duke and racked up some impressive numbers. For his career, he averaged 16.2 points, 6.9 rebounds, 2.0 assists, and 1.1 steals per game. He owns Duke career records for games played (148-tied), consecutive games played (148), games started (147) and minutes played (4,887). 
The highlight of his career came at the end of his junior season, when Singler helped lead the Blue Devils to the national title over the Butler Bulldogs. For his Final Four effort, which included averaging 20.0 points, 9.0 rebounds, and 3.5 assists per game, he was named the Most Outstanding Player.
The successful NBA career that never happened
Despite all of his success at Duke, Singler fell to the second round of the 2011 NBA Draft, where the Detroit Pistons selected him no. 33 overall. With the NBA in a lockout, Singler headed to Spain where he played for a pair of teams before returning to Detroit for the 2012-13 season.
His rookie season in Detroit Singler proved to be just as durable as he was in college, starting 74 of the 82 games with the Pistons. He also put up decent numbers averaging 8.8 points and four rebounds per game. It was good enough to earn All-Rookie second-team honors.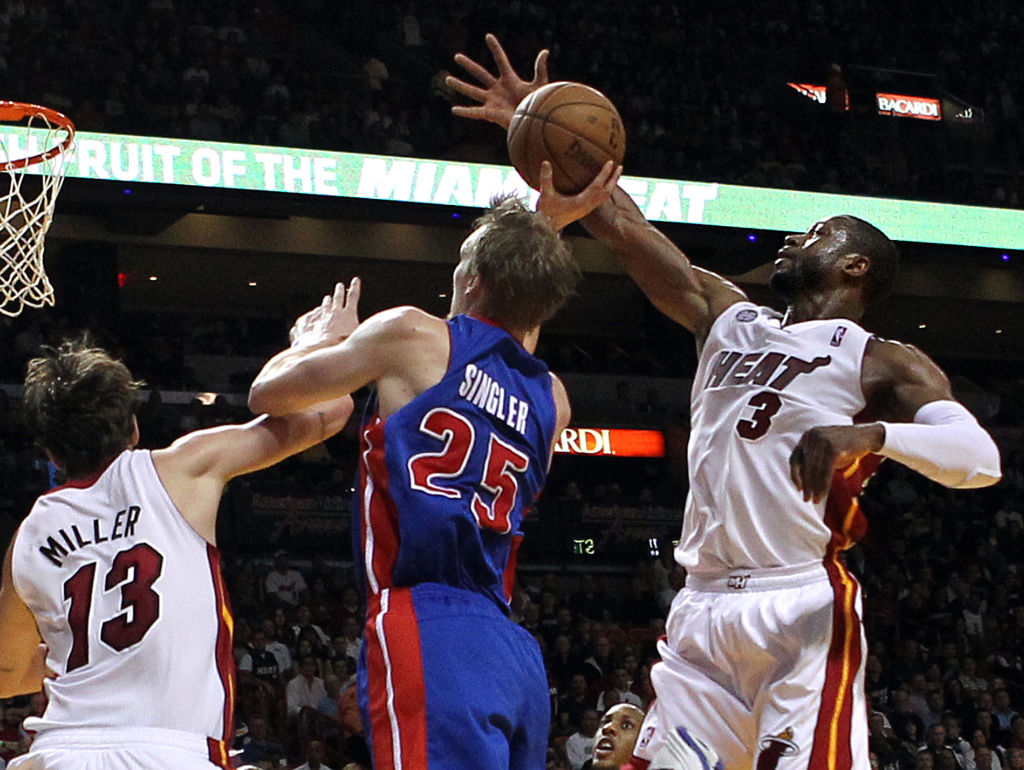 Over the next two seasons in Detroit, Singler's minutes decreased. So did his production. Late in the 2014-15 season, Singler moved to Oklahoma City in a three-team deal at the trade deadline. 
The change in scenery, some thought, might change Singler's career trajectory. It did not. In three-plus seasons with the Thunder, it was the same theme as in Detroit. Limited action. Limited production.
In September 2018, Singler signed a deal to return to play in Spain a second time. He played for two different teams in Spain, and in October 2019, announced his retirement from basketball for personal reasons.
Just like that, a career that had so much promise, was over in an instant. While Singler's career as a professional turned out to be less than memorable, he'll always be remembered for his performance in the 2010 Final Four. And what a performance it was.