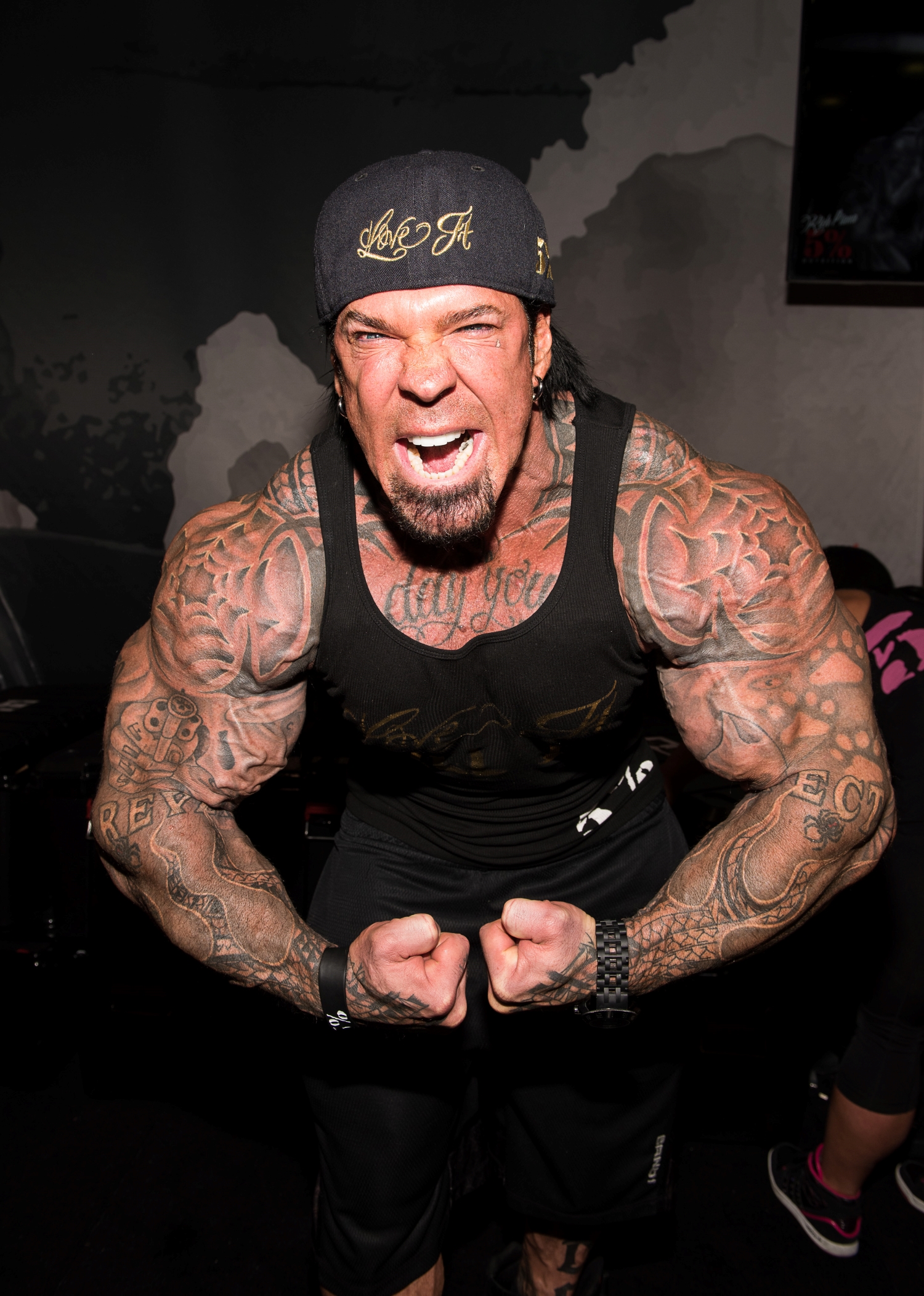 Beloved Bodybuilder and Longtime Admitted Steroid User Rich Piana Tragically Died After Collapsing During a Haircut in His Own Home
Beloved bodybuilder and outspoken YouTube star Rich Piana tragically died after he suddenly collapsed during a haircut in his own home.
Rich Piana became one of the most popular figures in the fitness community thanks to his bulging biceps and larger-than-life personality. The beloved professional bodybuilder parlayed his success on stage into further stardom thanks to the power of social media.
One reason Piana gained such a huge following had to do with his authenticity. Rather than dance around the issue of using anabolic steroids, the California native openly discussed his experience with taking performance-enhancing drugs during the course of his bodybuilding career.
But a month before his 47th birthday, Piana tragically died following a scary incident in which he collapsed during a haircut in his own home.
Rich Piana used YouTube to become one of the most popular figures in the fitness community
A native of Glendale, Calif., Rich Piana took up weightlifting at an age where most kids rather play with action figures and video games. Thanks to getting his start at 11 years old, he quickly found success as an amateur bodybuilder.
In fact, by the age of 18, Piana already claimed first-place honors in a number of competitions. In 1989, he won the National Physique Committee Mr. Teen California contest.
A decade later, he earned the NPC Mr. California title, which set the stage for a lengthy career as a pro bodybuilder.
Gracing the covers of numerous fitness magazines, Piana looked superhuman in many of his photos. Ironically, he made a brief appearance on TV screens as The Incredible Hulk in an episode of Scrubs.
Of course, he spent far more time in front of his own camera making videos for his YouTube channel. And many of those recordings featured Piana speaking openly about taking anabolic steroids and other performance-enhancing drugs.
Piana never shied away from talking about using anabolic steroids
Rich Piana never tried to hide the fact that his massive muscles got a chemical boost from anabolic steroids. In fact, he admitted to using them since the age of 18 in a 2014 video posted on his YouTube channel.
Although he pointed out hair loss, adult acne, and unwanted weight gain as potential side effects of using anabolic steroids, Piana also reinforced that he did not abuse them.
Two years later, he posted another video in which he advised viewers not to use anabolic steroids at all.
"If you have the choice to do steroids or stay natural, stay natural," Piana said. "There's no reason to do steroids. You're only hurting your body and hurting yourself."
His YouTube channel (which currently has 1.22 million subscribers) also features plenty of other content that has nothing to do with PEDs. Piana frequently promoted his business, Rich Piana: 5% Nutrition, gave advice about diet and fitness routines, and provided an inside glimpse into his personal life.
But a year after warning viewers about avoiding steroids entirely, Piana suffered an unexpected death.
The beloved bodybuilder tragically died after collapsing during a haircut
On Aug. 7, 2017, Rich Piana collapsed while receiving a haircut from his longtime partner and fitness model Chanel Jansen. According to a police report obtained by TMZ Sports, she tried to catch the former bodybuilding champion, but his size and weight proved too much to handle.
Piana struck his head during the fall.
Jansen attempted CPR but could not revive him.
Paramedics found an unknown white powder and a credit card on a table. Police reportedly found 20 bottles of testosterone in his home.
Although Jansen told first responders Piana had overcame opiate addiction, they gave him two doses of Narcan in attempt to revive him in case an overdose occurred.
However, Piana did not regain consciousness. He got transported to a local hospital and got placed into a medically-induced coma.
The beloved bodybuilder died two weeks later at the age of 46.
An autopsy report obtained by Men's Health revealed that Piana had "significant" signs of heart disease. Although the report did not draw a direct connection between his death and his well-documented use of anabolic steroids, insulin, and other substances, drug involvement "could not be ruled out."
A few months after Piana's tragic death, Jansen spoke with Men's Health about warnings signs he showed in the days leading up to his sudden collapse before delivering a clear message about the importance of keeping loved ones safe.
"I hope partners realize that while it's important to be supportive, you have to be firm and stern," she said. "I did the best I could, but he was an extremely stubborn guy. All I can say is learn the warning signs, learn CPR."
Like Sportscasting on Facebook. Follow us on Twitter @sportscasting19.