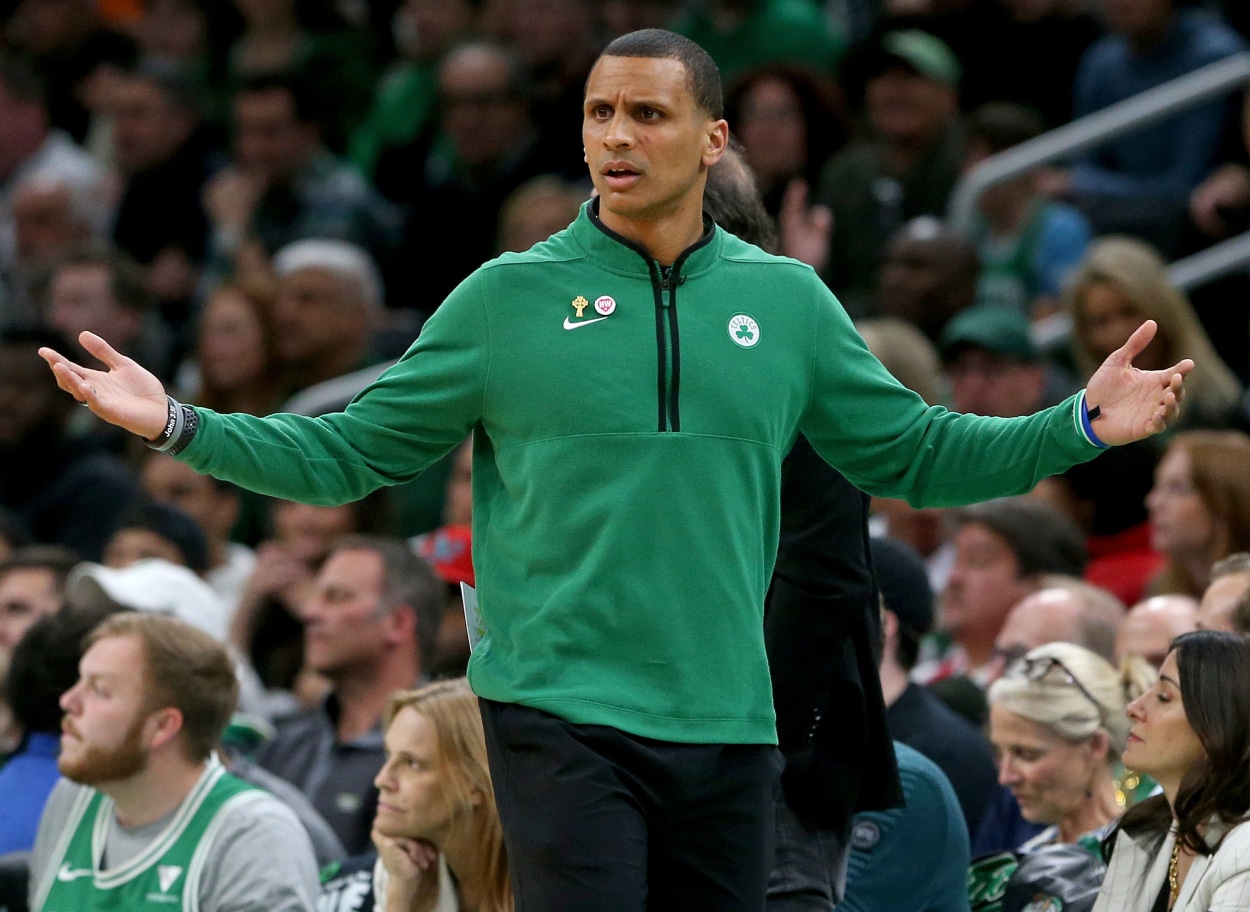 Boston Celtics Coach Joe Mazzulla Gets Bold After Game 2 Win Over the 76ers
Boston Celtics coach Joe Mazzulla may regret the stunt he pulled with the Boston media after a Game 2 win over the Philadelphia 76ers.
The Boston Celtics were in desperation mode Wednesday night. After suffering an embarrassing Game 1 loss to the short-handed Philadelphia 76ers in Game 1 of the Eastern Conference Semifinals, they bounced back. Boston tied the series Wednesday with a convincing 121-87 victory.
The best-of-seven series shifts to Philadelphia on Friday, with Boston carrying momentum into Game 3. After Wednesday's 34-point win, Celtics coach Joe Mazzulla got a little bold during his postgame press conference.
Joe Mazzulla and the Boston Celtics took plenty of heat after their Game 1 loss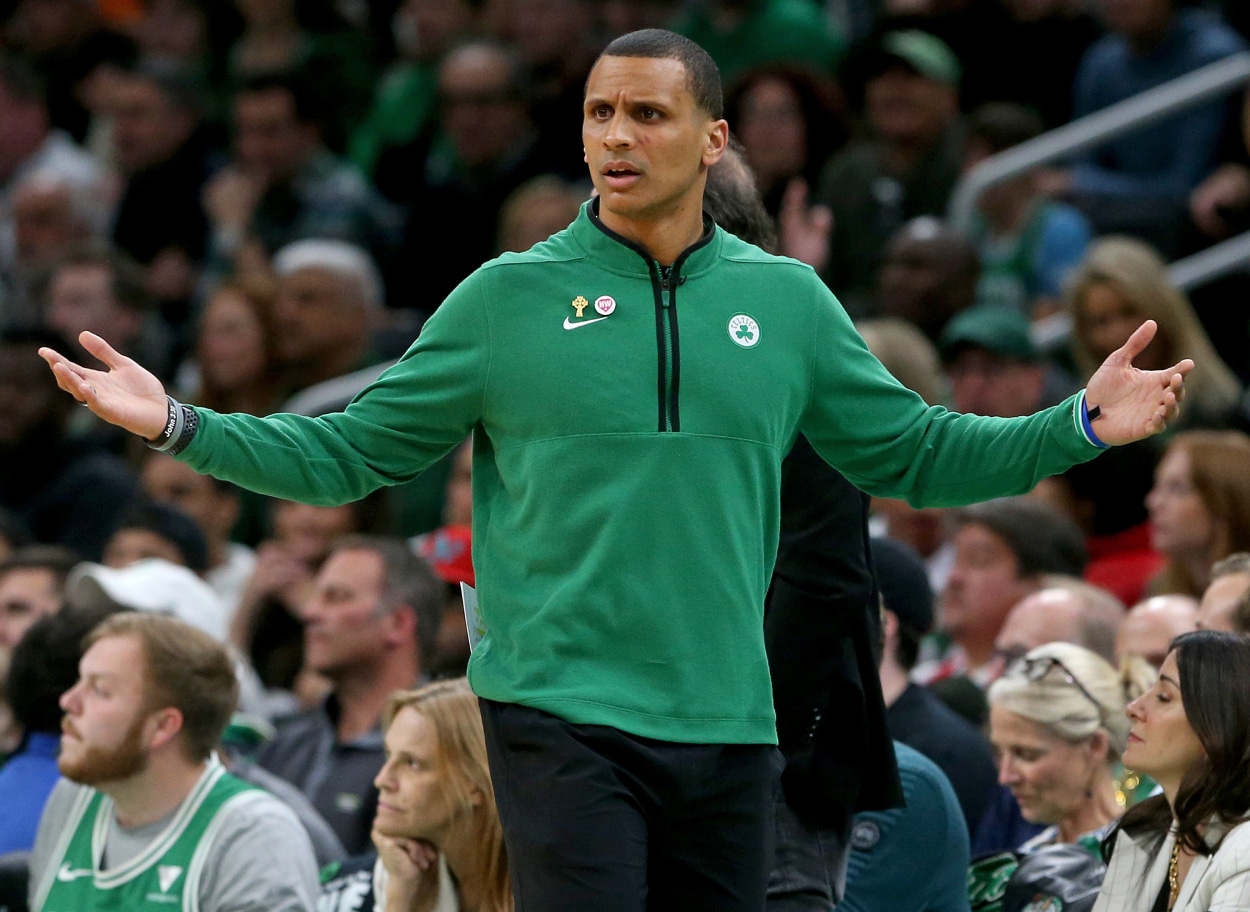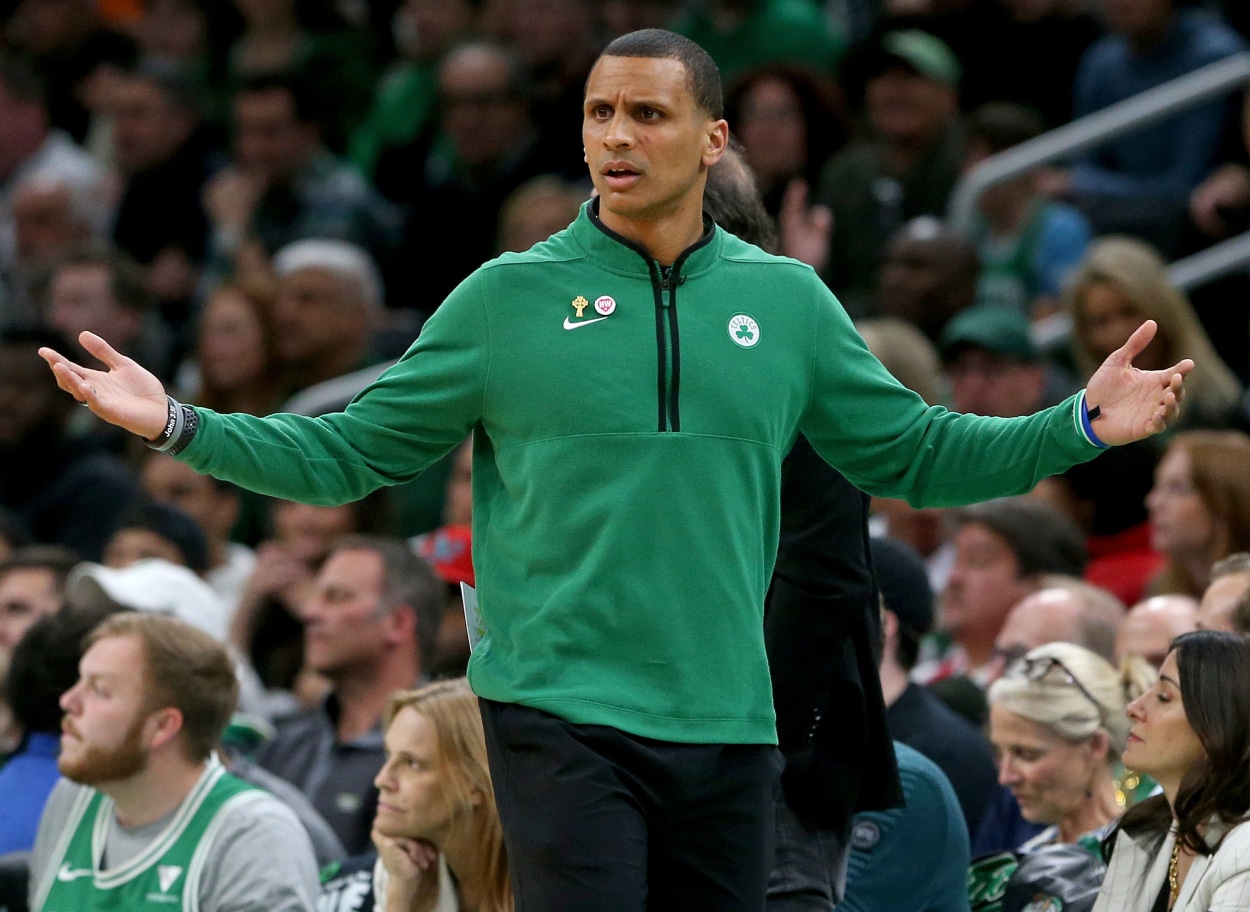 The Boston Celtics had it all going for them entering the Eastern Conference Semifinals. Seeded second in the East, the Celtics got a break when the eighth-seeded Miami Heat shocked the top-seeded Milwaukee Bucks, ousting them in five games.
With the door wide open, the Celtics took on the short-handed 76ers, a team playing without league MVP Joel Embiid, who was sidelined with a knee injury. Playing in front of their home crowd as a 10-point favorite, the Celtics fell apart late and lost 119-115.
The Celtics took a lot of heat after that loss. Everyone from star Jayson Tatum to head coach Joe Mazzulla took the blame. Tatum finished with 39 points, but he made just one field goal in the final quarter. Boston's defense was atrocious. Mazzulla was blasted for not making proper adjustments. James Harden went for 45 points against Boston.
"I have to say this," ESPN's Jay Williams said, on Keyshawn, JWill & Max, "What an embarrassment for the Celtics. How pitiful? How ashamed, Key? What humiliation for the Boston Celtics.
"You were just in the NBA damn championship last year. You're telling me that James Harden, without Joel Embiid, the MVP of this season — I am yelling, I am so damn pissed off. You're telling me that this five-out tool team with Jaylen Brown, a defensive stopper, with Marcus Smart, Defensive Player of the Year, with Jayson Tatum last year, who we saw strap up Kevin Durant, with Al Horford. That team can't stop James Harden in pick and rolls? They can't stop him?"
Mazzulla gets bold after Game 2 victory
The Celtics bounced back Wednesday and took care of business. Embiid returned to Philadelphia's lineup, and it made no difference. Boston blew out the Sixers to even the series.
Not only did they do it with Embiid back in action, but they did it with Tatum having an off night. Tatum dealt with some early foul trouble and finished the game with seven points and four fouls. He made just one of seven shots from the floor.
Boston's defense clamped down on Harden, who went 2-for-14 from the floor and finished with 12 points.
After the game, Mazzulla fielded his questions from media members, remembering the beating he and his players took from them after Game 1. When his conference ended, Mazzulla had the final word.
"Nobody wants to ask about the adjustments we made from Game 1 to Game 2?" Mazzulla asked smugly before getting up and walking away.
Mazzulla's young. He's going to learn. He'll probably learn the hard way. The media can be tough, especially in Boston. He looked foolish for saying this.
The Celtics are a talented team. They won Wednesday, not because of Mazzulla. If a young coach in his first year with the Celtics is going to get smug with the media and is looking for a pat on the back, he's in for a tough road.