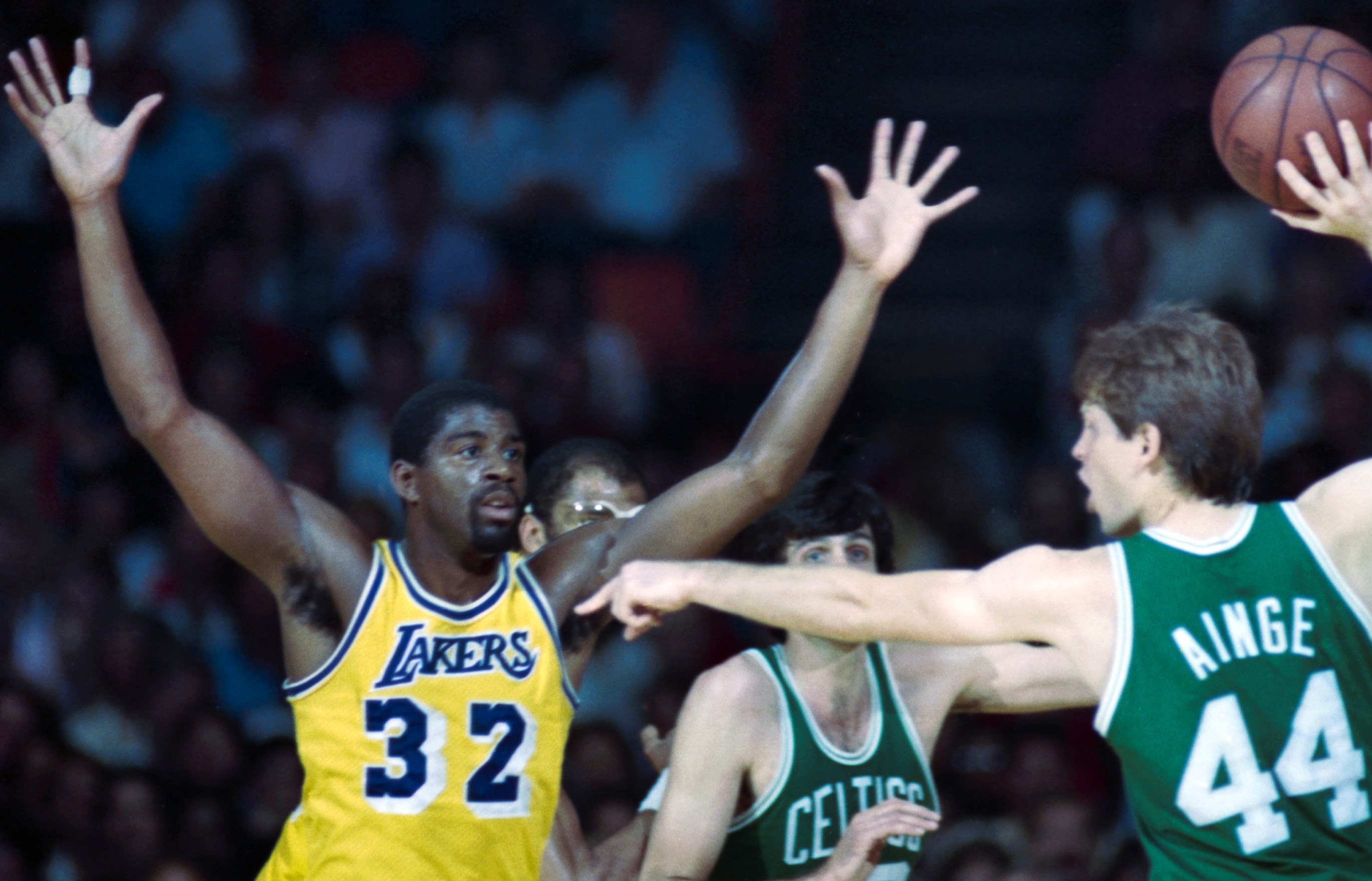 Boston Celtics or Los Angeles Lakers: Whose Top-10 All-Time List Is Better?
The Boston Celtics or Los Angeles Lakers: Which franchise's top-10 list of all-time greatest players is better?
The Boston Celtics vs. Los Angeles Lakers rivalry dates back to the late 1950s when the teams met for the championship for the first time in 1959. The Lakers were still in Minneapolis but moved to LA the following year. Both teams have a rich basketball tradition that's produced loads of Hall of Famers.
Bill Russell and Wilt Chamberlain battled it out before Magic Johnson and Larry Bird took things over in the 1980s. Kobe Bryant then faced off against Paul Pierce and Kevin Garnett. There's never been a shortage of talent on either side, and that brings up the following question. Which team's top-10 list is more impressive?
Larry Bird and Bill Russell headline the Boston Celtics top-10 list
We're not going to rank each player. We're simply going to try and rattle off the Celtics' top 10 players ever. That, alone, is a challenge.
For starters, Russell and Bird have to be the top two on the list. Russell's 11 championships and five MVPs make him the No. 1 candidate, while Bird's three straight MVP honors and three titles in six years against much stiffer competition put him right there.
In fact, at Bird's retirement, former Celtics president and GM Red Auerbach gave Bird the biggest compliment.
"I've done a lot of soul-searching," Auerbach said, according to United Press International. "I've decided, quite frankly, that he's the greatest player ever to put on a uniform."
Following Russell and Bird are John Havlicek, Dave Cowens, Kevin McHale, Robert Parish, Sam Jones, Paul Pierce, and Bob Cousy, in no particular order. That leaves one spot left. Names that jump out are Kevin Garnett, Tommy Heinsohn, JoJo White, Dennis Johnson, and Bill Sharman. We'll take Heinsohn for the final spot.
That leaves us with Russell, Bird, Havlicek, Cowens, McHale, Parish, Jones, Pierce, Cousy, and Heinsohn for Boston's top 10 of all time.
Kareem Abdul-Jabbar and Kobe Bryant lead the way for the Lakers
Again, in no particular order, Kareem Abdul-Jabbar, Bryant, Johnson, Chamberlain, Jerry West, Elgin Baylor, and Shaquille O'Neal should be the first seven names to roll off the tongue when talking about the Lakers top players ever.
What about LeBron James? We will reluctantly add him, even though he's only been with the team for four years and couldn't get them into the playoffs last year. He did guide them to a championship in 2020, so we'll put him there.
We're going to include the Minneapolis Lakers, so Hall of Fame big man George Mikan should make his way onto the list, giving us nine spots. We'll finish the list by adding James, Worthy, just ahead of Gail Goodrich and Jamaal Wilkes.
We have the Lakers' top 10 as Abdul-Jabbar, Bryant, O'Neal, Chamberlain, West, Baylor, Johnson, James, Mikan, and Worthy.
Which list is better?
No question the Lakers have more heavy hitters. Even if James was bumped for Wilkes or Goodrich, it's still a star-studded group. Both squads are stacked and have to be far and away the top two franchises when it comes to rattling off their top 10 players of all time.
It's a tough call, but we have to give the edge to the Lakers in this one.
Like Sportscasting on Facebook. Follow us on Twitter @sportscasting19 and subscribe to our YouTube channel.