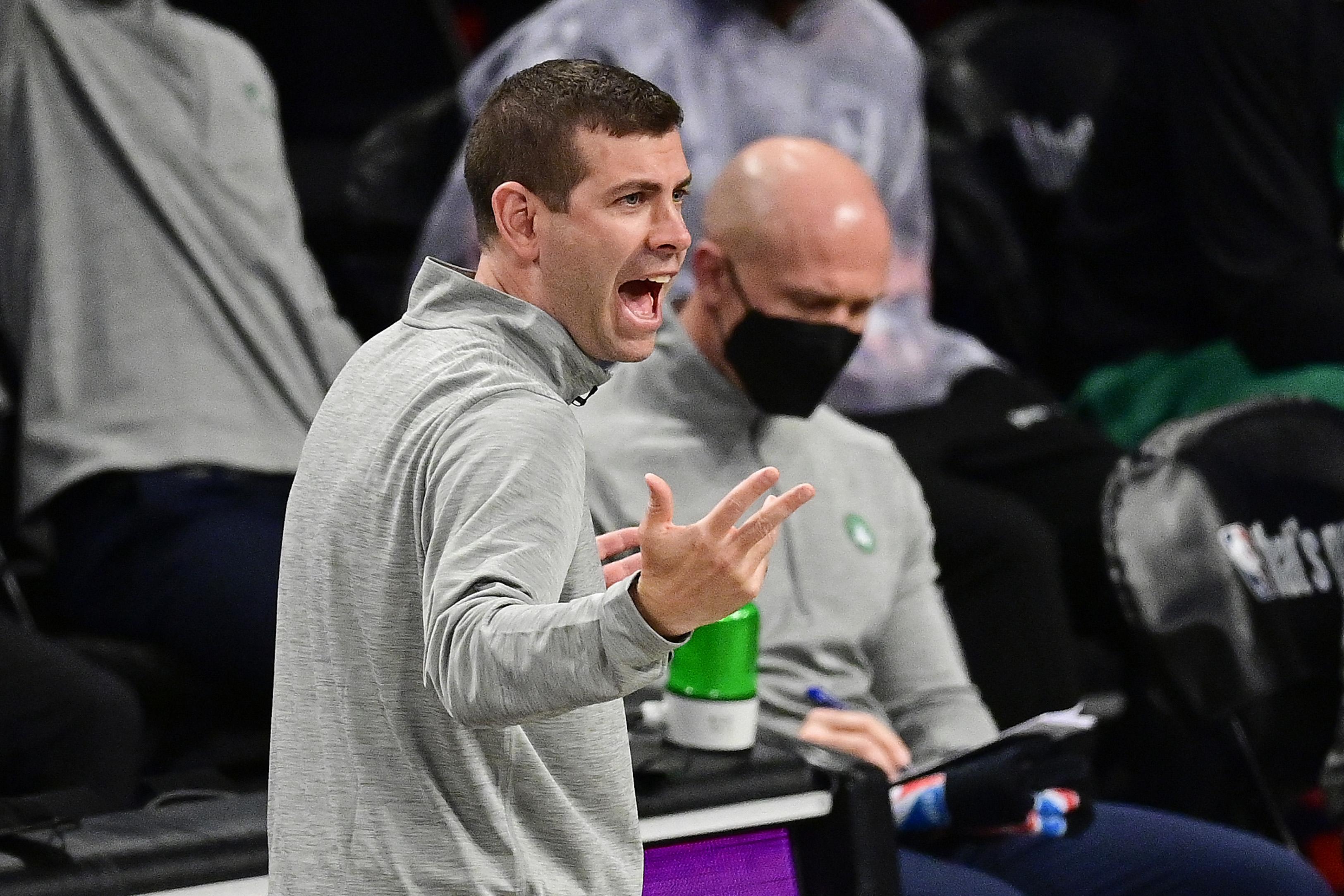 Boston Celtics Rumors Begin After Brad Stevens Was Reportedly 'Worn Down' From Coaching
Who will be the next coach of the Boston Celtics?
The Boston Celtics had high expectations heading into the 2020-21 NBA season after reaching the Eastern Conference Finals last year. Things didn't go according to plan as the team finished at .500, earned the seventh seed in the postseason, and was quickly bounced in the first round. Big changes were in store and they've already begun, beginning with Danny Ainge and Brad Stevens.
Danny Ainge retires from the Boston Celtics, and Brad Stevens will replace him
Change has come quickly for a team that desperately needed it. Those moves, however, have nothing to do with their on-court personnel. Ainge, the Celtics' president of basketball operations, has decided to call it quits after running the show for 18 years.
During a news conference Wednesday, Ainge said it was his decision to retire. "It was my decision," Ainge said. "I don't know if there was a moment in time, but like I said earlier, I trust my instincts, and my instincts told me a couple months ago that it was time for me to move on, and that's what's best for us, that's what's best for the Celtics."
Stevens has been the head coach in Boston for the last eight seasons. He will replace Ainge in the front office. "I'm passionate about this group of people, I'm passionate about the team we have, I'm passionate about the people that work in our front office, I'm passionate about our coaching staff, and that's who I've spent all morning with," Stevens said. "I do think I have a good insight into our team as Danny now steps away."
Stevens was reportedly 'worn down' from coaching
This year was a tough one for Boston. That was coming off a year that was a tough one for everyone. The COVID-19 pandemic forced playoff teams to spend their time in a bubble in Orlando, Florida. It took its toll on players and coaches. The offseason was short as last year's playoffs carried into October.
That grind may have caught up with Stevens. According to ESPN's Adrian Wojnarowski, Stevens has been "worn down with coaching since the bubble." Sources told ESPN that the former Celtics coach welcomed the chance to move into the front office. Stevens will also help lead the search for his replacement.
"I'm grateful to ownership and to Danny for trusting me with this opportunity," said Stevens, according to Celtics.com. "I'm excited to tackle this new role, starting with a wide-ranging and comprehensive search for our next head coach. I love the Celtics, and know the great honor and responsibility that comes with this job. I will give it everything I have to help us be in position to consistently compete for championships."
What's next for the Boston Celtics?
With Wednesday's news came rumors and speculation. Former Celtics player Evan Turner's name was bounced around as a potential replacement for Stevens. Turner quickly shot that one down. "The rumors and speculations about me being the next head coach of the Boston Celtics are absolutely false," he wrote on Twitter.
Former Celtics center Kendrick Perkins said he believes the next head coach should be former Boston player Sam Cassell. He had a message for Stevens. "Brad Stevens, if you want to make your next move your best move, you gotta hire Sam Cassell," Perkins said in a Twitter video.
"He won a championship in Boston as a player. He's a two-time champion as a Rocket. He's been a long-time assistant and he's coached superstars. You have two young superstars over there in Jaylen Brown and Jayson Tatum. Egos are going to start getting in the way. You need someone in that locker room that they're going to respect and look up to."
Perkins may not be wrong. According to Sportsline, Cassell is the betting favorite to become the next head coach at +300. He is followed by Chauncey Billups at +400.