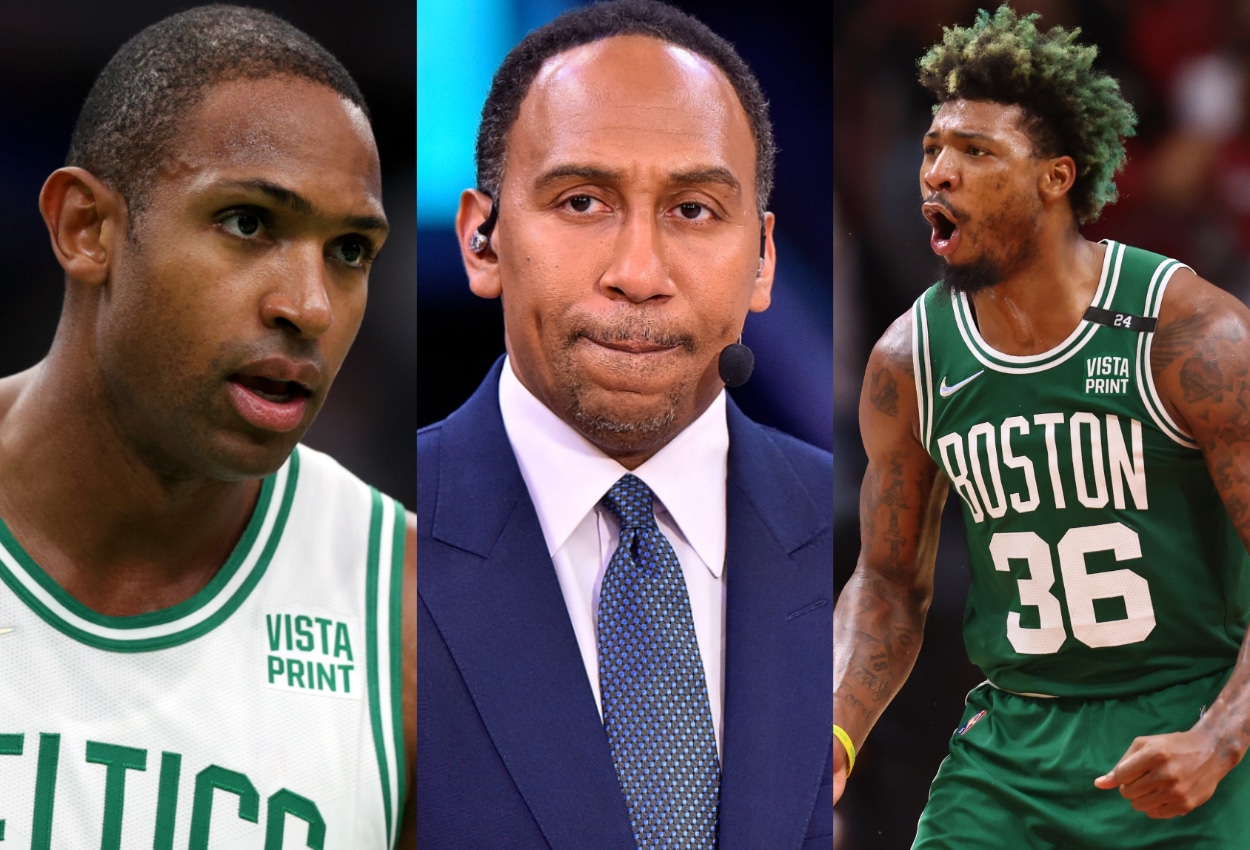 Boston Celtics: Stephen A. Smith Unleashes on Marcus Smart, Al Horford Following Pathetic Performances
Multiple starters didn't show up for the Boston Celtics in Game 2 of the NBA Finals, and ESPN's Stephen A. Smith had a lot to say about it.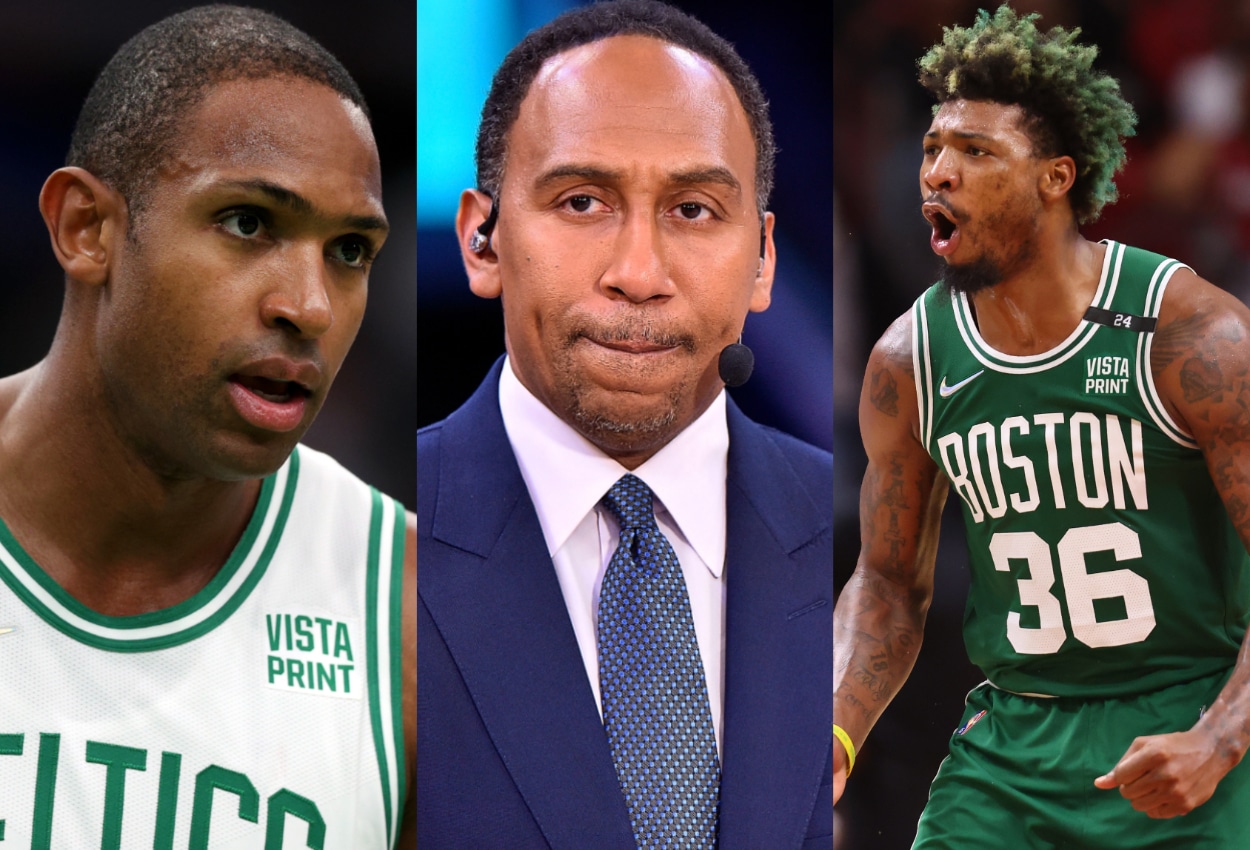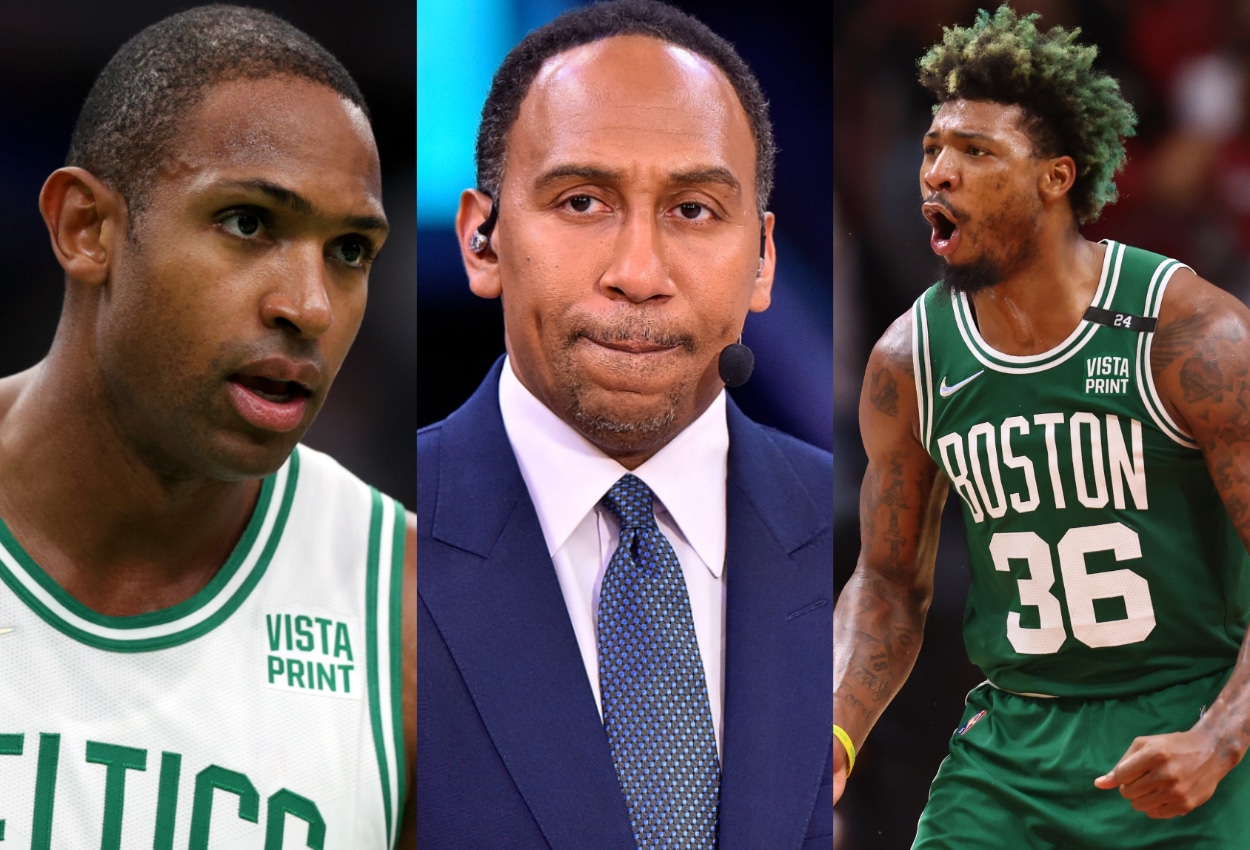 The Boston Celtics had a chance to take a commanding 2-0 lead in the 2022 NBA Finals on Sunday.
But multiple players didn't show up in Game 2.
The Celtics had three starters score two points each in the contest, leading to their blowout 107-88 loss to the Golden State Warriors.
ESPN's Stephen A. Smith was a notable critic who took issue with those Celtics starters – Marcus Smart, Al Horford, and Robert Williams III – after the game. And he made it clear: Their performances were pathetic.
Stephen A. Smith unleashed on three Celtics starters
The Celtics got help from pretty much everyone in their Game 1 win. While Jayson Tatum had a bad night, scoring only 12 points on 3-of-17 shooting, starters Jaylen Brown (24), Al Horford (26), and Marcus Smart (18) combined for 68, and Derrick White had 21 off the bench. Starting big man Robert Williams – who is good for about 10 points a night – also added eight for the Cs.
Game 2 was an entirely different story. 
Tatum showed up, dropping 28. But Brown scored 17 on only 5-of-17 shooting and White had 12 on 4-of-13 shot attempts.
Still, neither Brown nor White played as poorly as Horford, Smart, and Williams. Those three combined for six points (two each) and only 11 shot attempts.
That can't happen in the NBA Finals.
"I don't care how great a defense is; you can score two points accidentally if you are an NBA player," Smith said on ESPN after the game. "… You got two points? Each of you? You can do that by accident; there's no excuse for that. Again, we point to the complacency. I think they will be a lot better in Game 3 and on, but clearly, they didn't show up tonight. There is no doubt about that."
Can the Celtics bounce back in Game 3?
Stephen A. Smith believes those starters will bounce back in Game 3, and they should. The Celtics haven't suffered back-to-back losses since the end of March and they were even missing four starters during one of those games.
The Warriors, who spit their season series with the Celtics, are an elite defensive team and will continue making it hard on Boston. But the Miami Heat (who the Celtics beat in the conference finals) were also great on that end of the court. The Cs just need to make adjustments and cut down on turnovers.
There was, however, one bright spot for the Celtics in Game 2: Jayson Tatum. He got back on track after having an atrocious Game 1 performance. If he can hit his shots during the same time his teammates make their attempts, the Celtics can be unstoppable offensively. But they will have to give more effort than they did on Sunday, or things could turn ugly quick.
The Celtics accomplished their main goal during the first two games of this series: They stole one on the road. Now, they must protect their home court and try to go into Game 5 with a 3-1 lead.
It will be difficult, but more production from their starters will help. They can't let the Warriors dictate their rhythm and what they want to do on the offensive end of the court.
To put it simply: Marcus Smart, Al Horford, and Robert Williams better be ready to bounce back in Game 3. Falling behind 2-1 to an experienced Golden State team is the last thing they want to do.
Stats courtesy of Basketball Reference