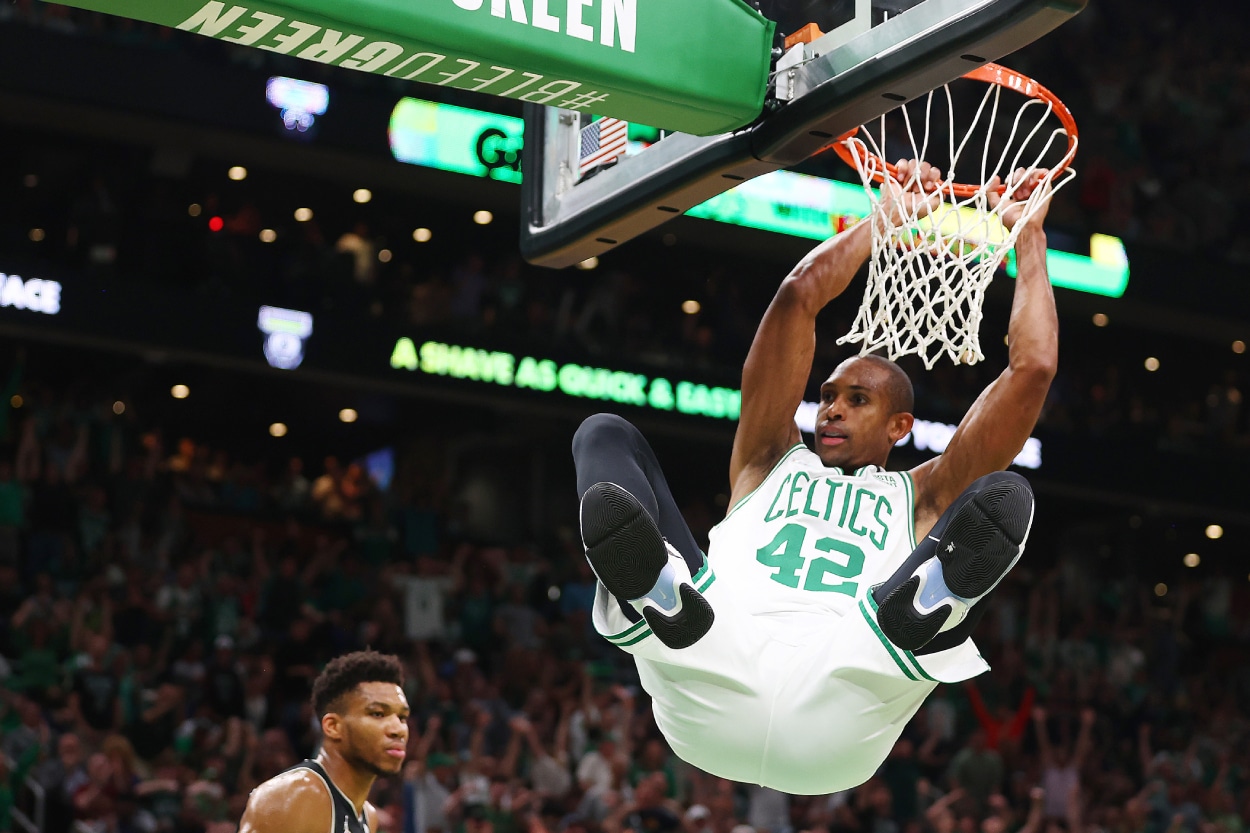 Boston Celtics Suffer 2 Tough Blows With Al Horford, Marcus Smart Ruled Out Against the Miami Heat in Opener
The Boston Celtics will be missing two starters in Game 1 against the Miami Heat on Tuesday.
The Boston Celtics beat the Milwaukee Bucks with their depth. That depth will be heavily tested in Game 1 of the Eastern Conference Finals against the Miami Heat.
The second-seeded Celtics suffered some tough news regarding two of their starters right before the series opener Tuesday night. Veteran point guard Marcus Smart, who had been listed as questionable since the end of the Bucks series, is out. Nobody saw Al Horford's absence coming.
Marcus Smart and Al Horford ruled out for Game 1 vs. Miami Heat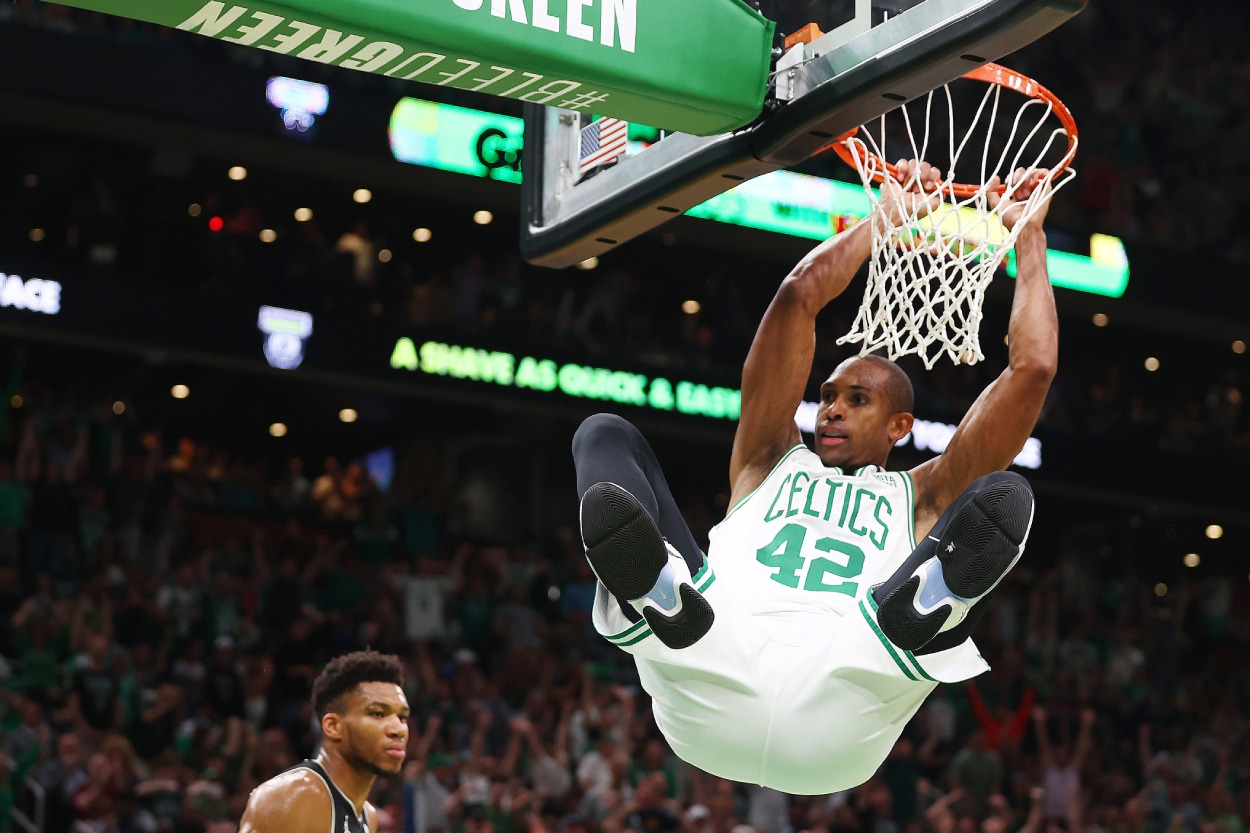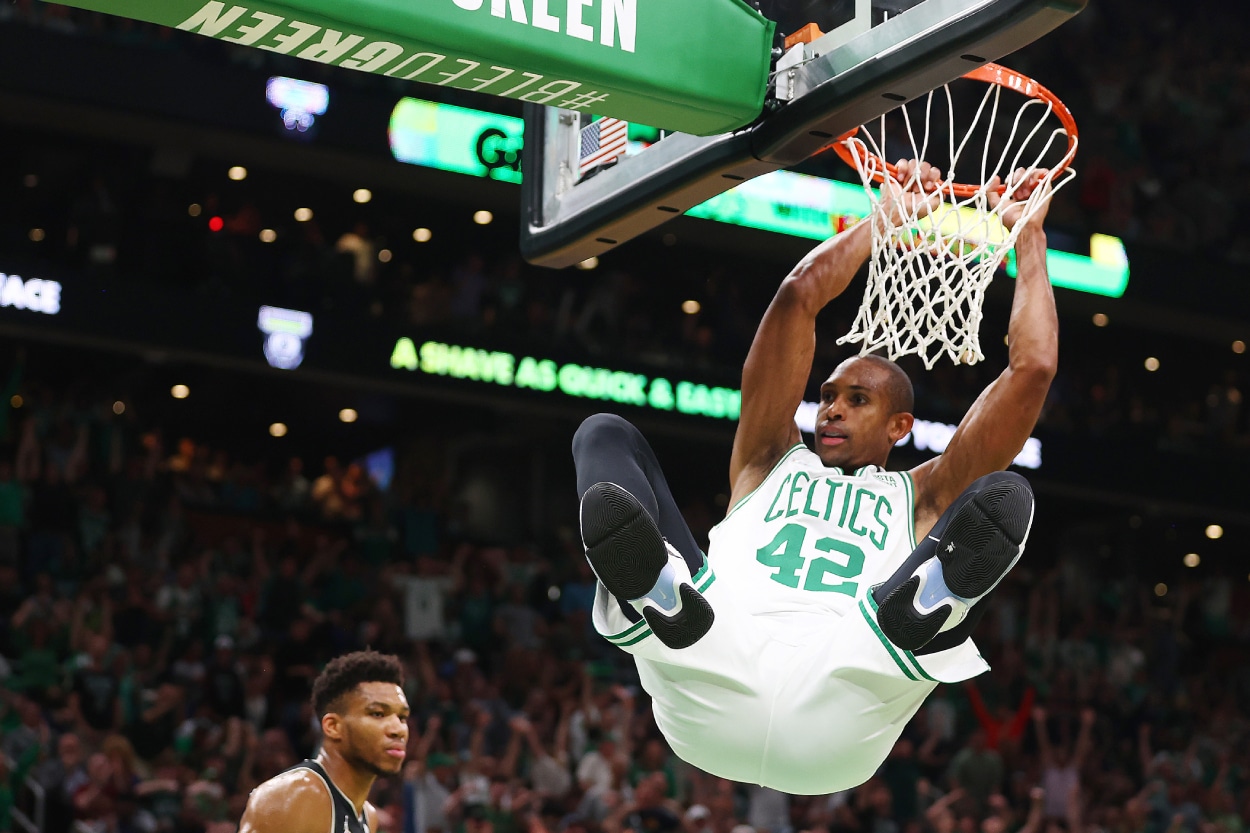 Smart suffered a right midfoot sprain during Game 7 of the Eastern Conference Semifinals. According to ESPN, he underwent an MRI on Monday, and it came back clean.
"He took a pretty bad fall, got bent up. He has a midfoot sprain, and it's pretty tender and sore right now," Udoka said on Monday. "We'll get him round the clock treatment and right now he'll be listed as questionable."
He tested the foot Tuesday, and it apparently didn't go so well as he is a no-go for Game 1.
What the Celtics weren't expecting was the loss of Horford.
About two and a half hours before tipoff, Shams Charania of The Athletic broke the news that both starters will be out of action.
"Celtics' Al Horford and Marcus Smart are out for Game 1 vs. Miami tonight," Charania tweeted. "Horford is in health and safety protocols."
Smart and Horford have come up big for the Celtics in the postseason
Horford, Boston's 35-year-old center, played a major role for the Celtics in the Eastern Conference semis. His 30-point effort on the road in Game 4 helped Boston get even in the series with the Bucks. Horford made 11 of 14 shots from the floor and went 5-for-7 from three-point land to prevent the Celtics from going down 3-1.
"We love Al," said Smart after that Game 4 win, per ESPN. "Best vet we've ever had. Best vet I've ever had. He comes in, never changes whether things are going bad or good. He's going to be him, and nine times out of 10, it's going to work out in our favor."
Horford also provided some tough defense against Milwaukee star Giannis Antetokounmpo. He and the Greek Freak had a couple of stare-downs at each other, something that motivated him during the game.
"I don't really know what he said to me, but the way he was looking at me and the way he was going about it, really didn't sit well with me," Horford said. "At that point, I think just something switched with me in the game."
Smart has also had his big moments. He's the heart and soul of the Celtics. The NBA's Defensive Player of the Year has shown he can guard at any position, often lining up against the 6-foot-11 Antetokounmpo.
With Horford out, Robert Williams must step in for the Celtics. Williams, the young, athletic center, missed much of the Bucks series with a bruised knee. He was active for Game 7 but never saw action.