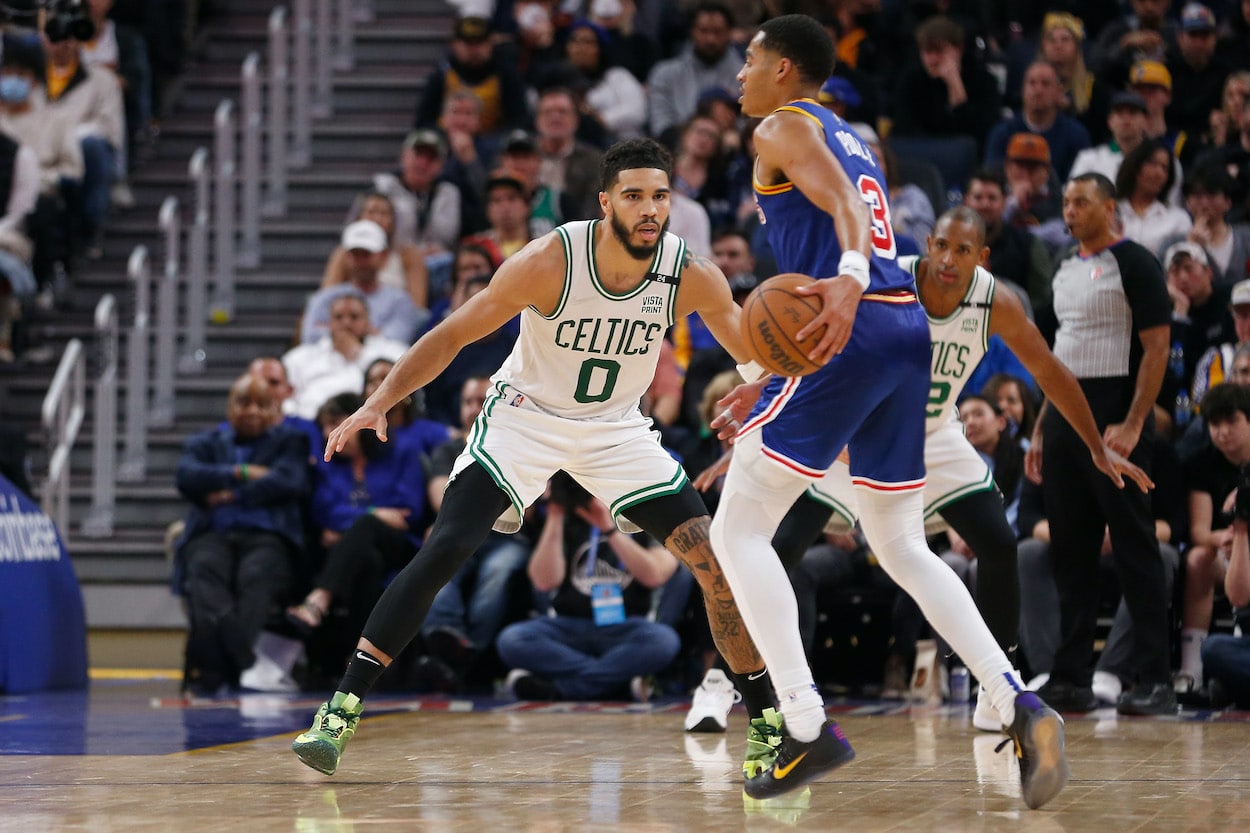 NBA Playoffs: Who's Favored to Win the Eastern Conference Finals and Western Conference Finals?
Are the top-seeded Heat and Warriors the favorites to move on to the NBA Finals?
The first two rounds of the 2022 NBA Playoffs have come and gone, and only four teams remain in the season-long race for the Larry O'Brien Trophy. In the Eastern Conference, the top two seeds survived as the Miami Heat will face off against the Boston Celtics starting Tuesday night. In the West, the Dallas Mavericks upset the Phoenix Suns to advance to the Conference Finals to battle the Golden State Warriors.
All four teams would be worthy champions of the 2021-22 season, but there can only be one in the end. So, who is favored to win the Eastern Conference Finals and the Western Conference Finals, and which team is the betting favorite to win it all?
Who's favored to win the Eastern Conference Finals and Western Conference Finals?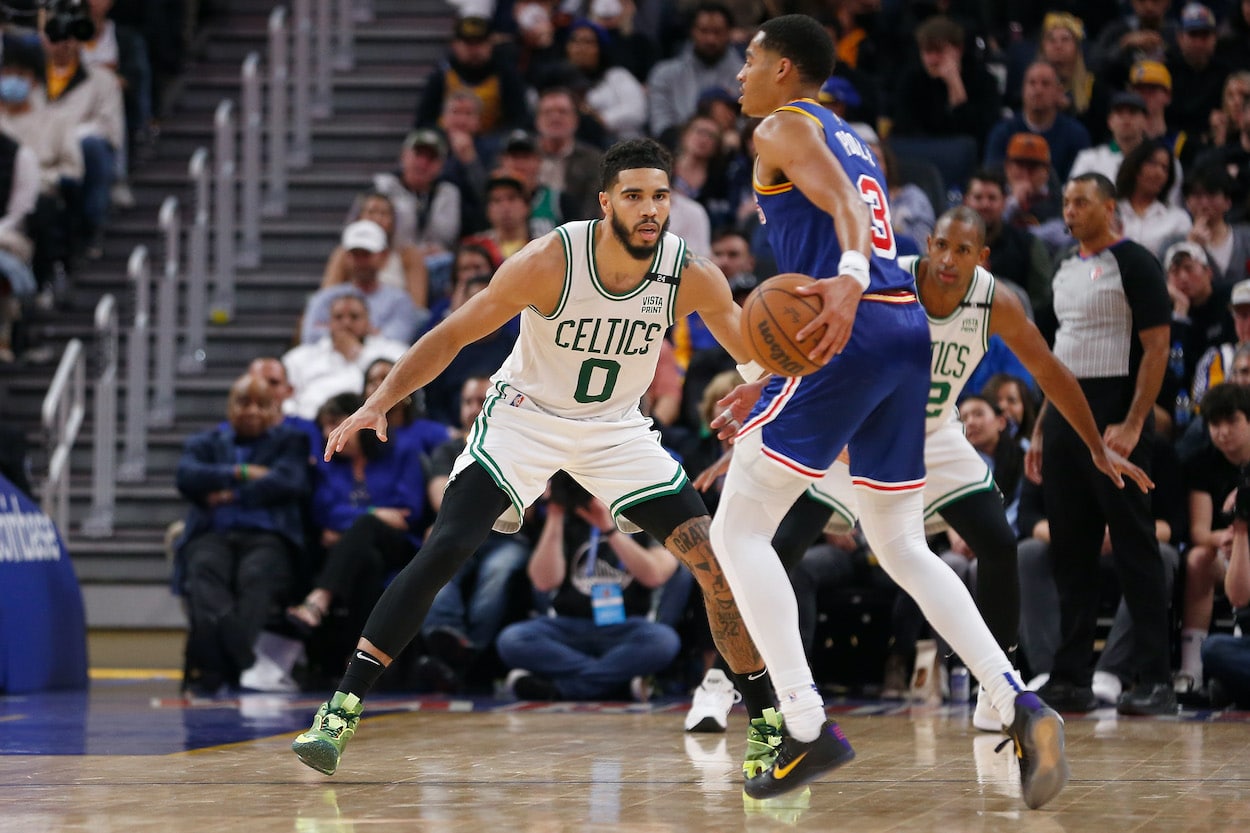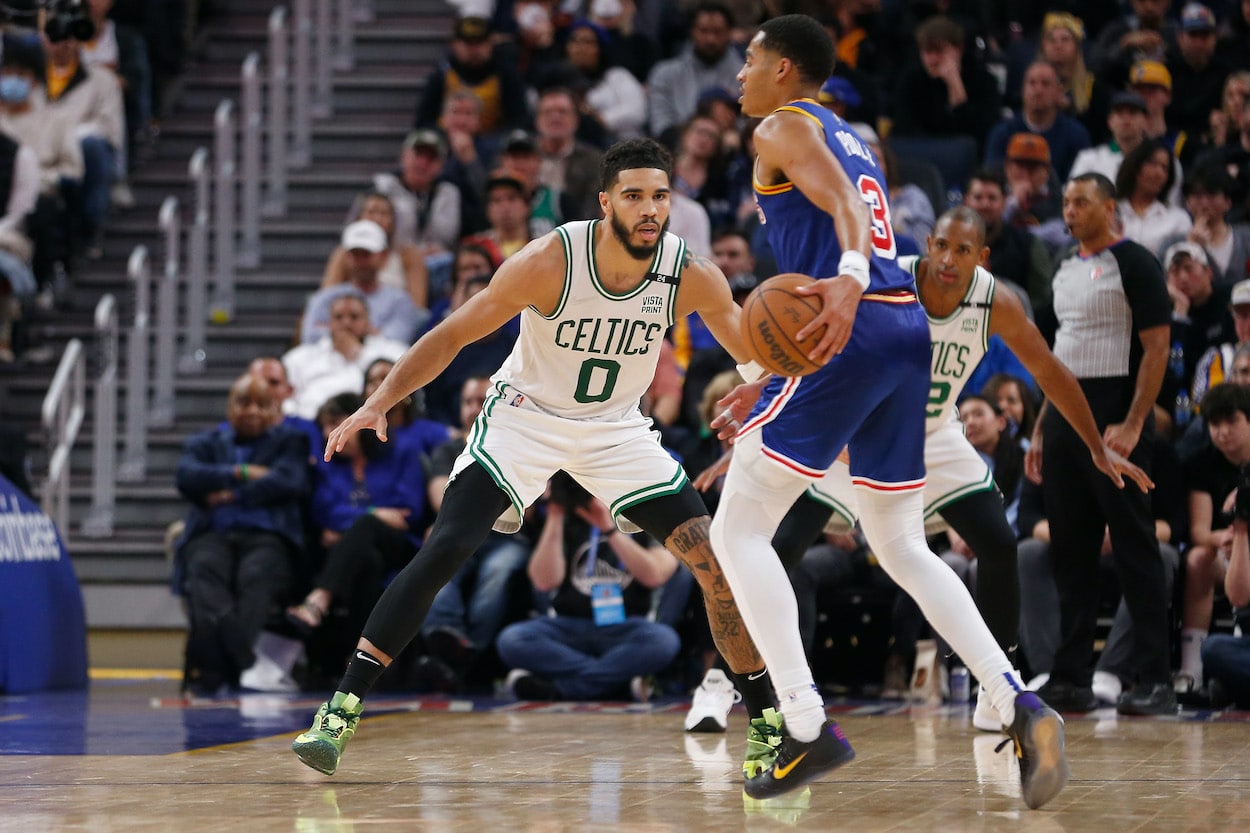 The Heat may be the No. 1 seed in the Eastern Conference and hold home court in the ECF, but the Celtics are actually favored to win the series at -145 odds. Miami is a +120 underdog to reach the NBA Finals.
As for the series spread, the Celtics are favored by 1.5 games at +128 odds, while the Heat are +1.5 at -160.
Out West, the Warriors are unsurprisingly big favorites to take care of the Mavericks and move on to their sixth NBA Finals in the last eight years. Golden State sits as a -220 favorite to win the series, and Dallas comes back at +185 odds to pull off the upset. The Warriors -1.5 games is set at +102, while the Mavericks +1.5 is -124.
I don't have a strong lean in the Celtics-Heat series, but I wouldn't mind taking a nibble out of the Mavericks at +185 to win the West. Dallas went 3-1 against Golden State in the regular season, and the Warriors have no one who will be able to stop a red-hot Luka Doncic throughout a seven-game series.
Celtics, Heat, Warriors, and Mavericks: Who's the favorite to win it all?
The Warriors have won three championships since 2015, and they're now the favorites to win a fourth in 2022. Check out the title odds for every team left in the playoffs below:
Warriors +120
Celtics +240
Heat +370
Mavericks +650
Based on the current odds, I'd prefer to back the Celtics at +240 than any other team at this point. With Al Horford and Marcus Smart out for Game 1 against the Heat, though, maybe wait until after Tuesday night to get in on Boston. If the Celtics lose Game 1 and maybe Game 2, their odds will be much more appetizing.
All betting odds courtesy of FanDuel.
Like Sportscasting on Facebook. Follow us on Twitter @sportscasting19.