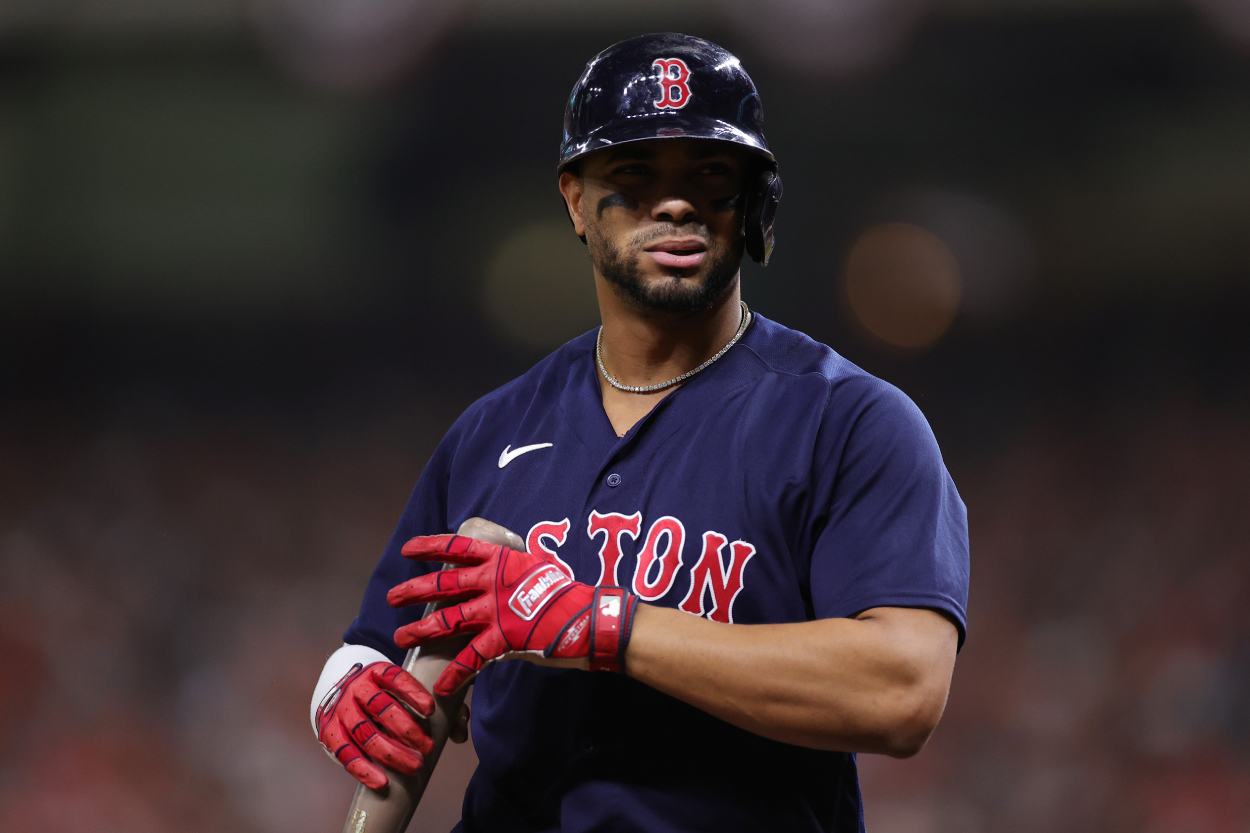 Boston Red Sox: Does the Trevor Story Deal and Carlos Correa Signing Mean the End for Xander Bogaerts?
Xander Bogaerts is a bargain at shortstop, and that's not good news for the Boston Red Sox.
Baseball is back, and players are finding new homes at a rapid rate as Opening Day creeps upon us. After a 99-day lockout, teams have wasted no time inking players to big-time deals, and the Boston Red Sox got in on the action Sunday. The Sox reached an agreement with All-Star shortstop Trevor Story on a six-year deal reportedly worth $140 million.
If you're counting, that gives the Sox two All-Star shortstops since Boston already has Xander Bogaerts locked up. Story's deal comes after free-agent shortstop Carlos Correa surprisingly inked a three-year, $105 million deal with the Minnesota Twins. Does the Story deal and the Correa signing mean Bogaerts' time in Boston is up?
Xander Bogaerts is in the third year of a six-year deal with the Boston Red Sox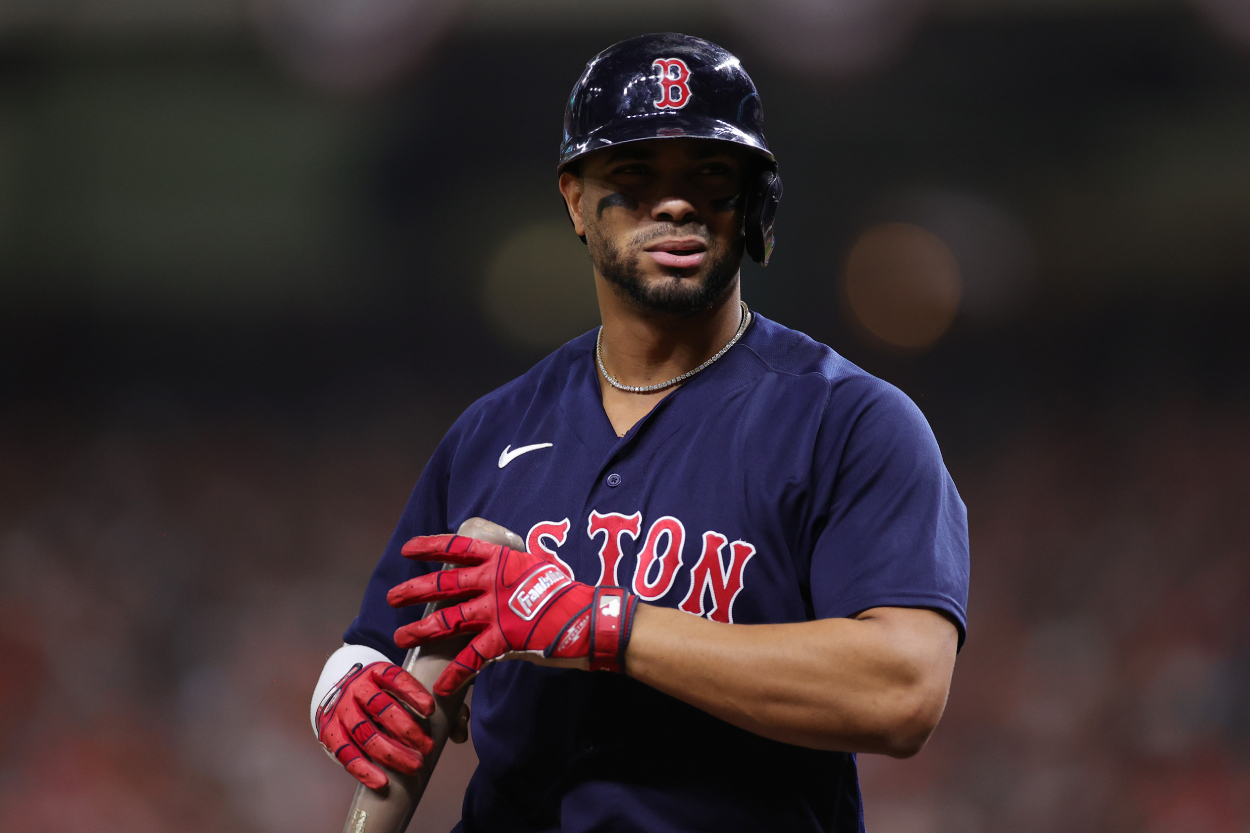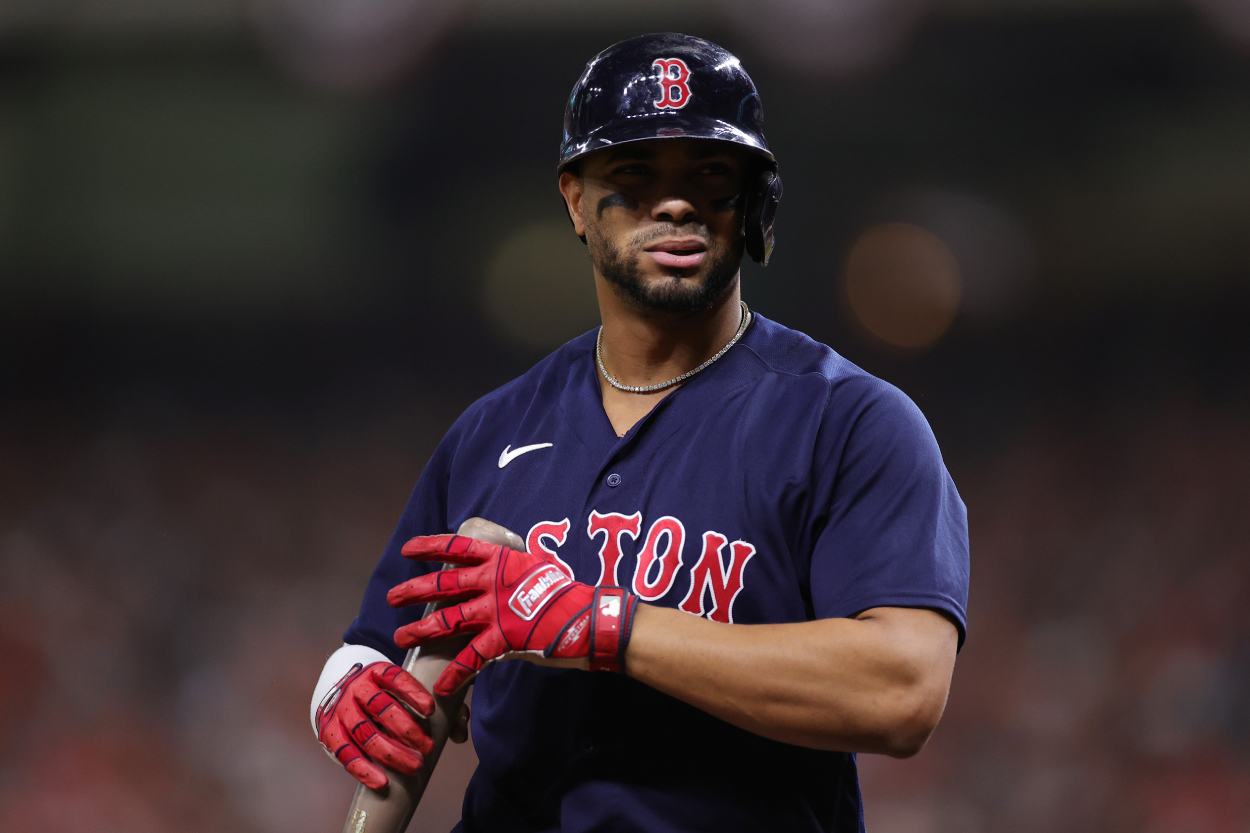 One thing is for sure — Bogaerts does not want to switch positions. He made that clear when there was talk the Red Sox could pursue Correa this offseason.
Last week, a reporter as Bogaerts if he'd be on board with a position change if the Sox elected to bring in another shortstop.
"Bro. I'm a shortstop, man," he said, according to Yahoo Sports. "That's where I've played my whole career. Obviously, it's a position I take a lot of pride in. If you look at my numbers, they've been pretty good for these years. I like being there. That's it."
It's likely Story will be the one with the position change. He'll man second base and team with Bogaerts for a potent double-play combination.
Story's deal overshadows Bogaerts' contract. After the 2019 season, Bogaerts inked a six-year deal worth $120 million.
Will Xander Bogaerts remain with the Boston Red Sox after next season?
Although Bogaerts is signed for the next four seasons, he does have an opt-out clause that can take effect after this season. Last week, he did say he would be willing to work with the team on an extension if it happened prior to the start of this year.
"We don't have much time if any of that's going to happen," Bogaerts said, per NESN. "Obviously, I love being here. Everyone knows it, and I think that's pretty clear."
He knows what his fellow shortstops are making.
"I mean they're setting the market pretty different," he said. "I try not to think about that during the season. I'm at spring training and I got a deal done a couple years ago at this time. You never know what can happen. But when the season starts, I want to focus on helping the team at that point and try not to worry about those types of talks."
Carlos Correa's recent deal could also help push Bogaerts out of Boston
Bogaerts is playing the 2022 season for $20 million. It's certainly not chump change, but it's also not what some of the recently signed shortstops are making. In other words, Bogaerts is a bargain.
Although it's a six-year deal he signed, he was smart enough to include the opt-out clause. The market has changed and he'll have the opportunity to cash in next year if he'd like.
Correa's shocking deal with the Twins averages $35 million per season. That, alone, would give any comparable player the incentive to test the market.
Before Correa signed, the Texas Rangers added two infielders to monster deals. Shortstop Corey Seager signed a 10-year, $325 million deal, while Marcus Semien inked a seven-year deal worth $175 million. Bogaerts is certainly in their league, so he'd be leaving some serious money on the table if he doesn't sign an extension with the Sox.
If Bogaerts does decide to bolt Boston next year, the Sox would already have their shortstop in Story. For now, Bogaerts is a member of the Red Sox. Should he play elsewhere next season, the choice will be his.