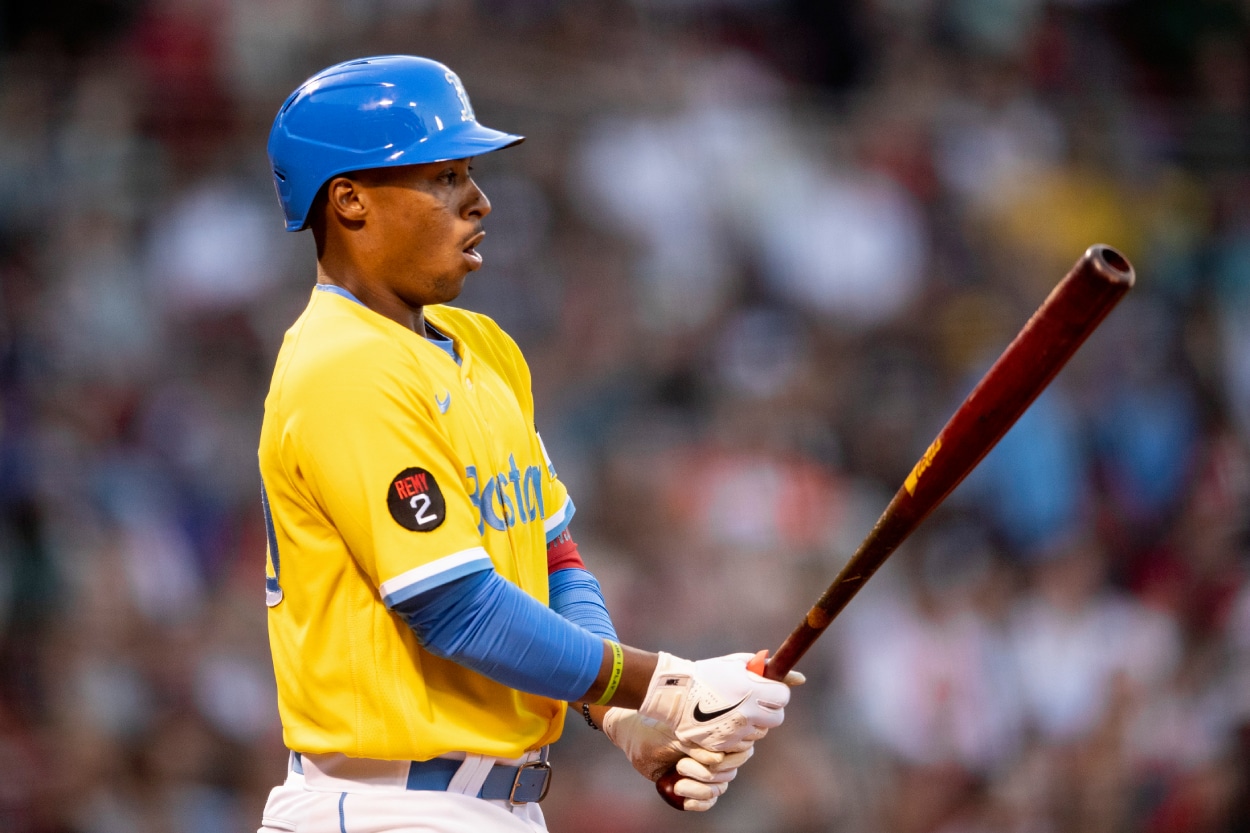 Boston Red Sox: Jeter Downs Explains Emotional Roller Coaster Before 'Magical' Big-League Debut
Boston Red Sox prospect Jeter Downs struggled in his big-league debut this week but said the experience was "magical."
It was a night he'll never forget, but it was also a night Boston Red Sox prospect Jeter Downs didn't think would happen.
Downs, acquired by the Sox from the Los Angels Dodgers as part of the Mookie Betts deal in 2020, got the call Wednesday. Downs said the call he received wasn't the one he expected.
Jeter Downs thought the Boston Red Sox were trading him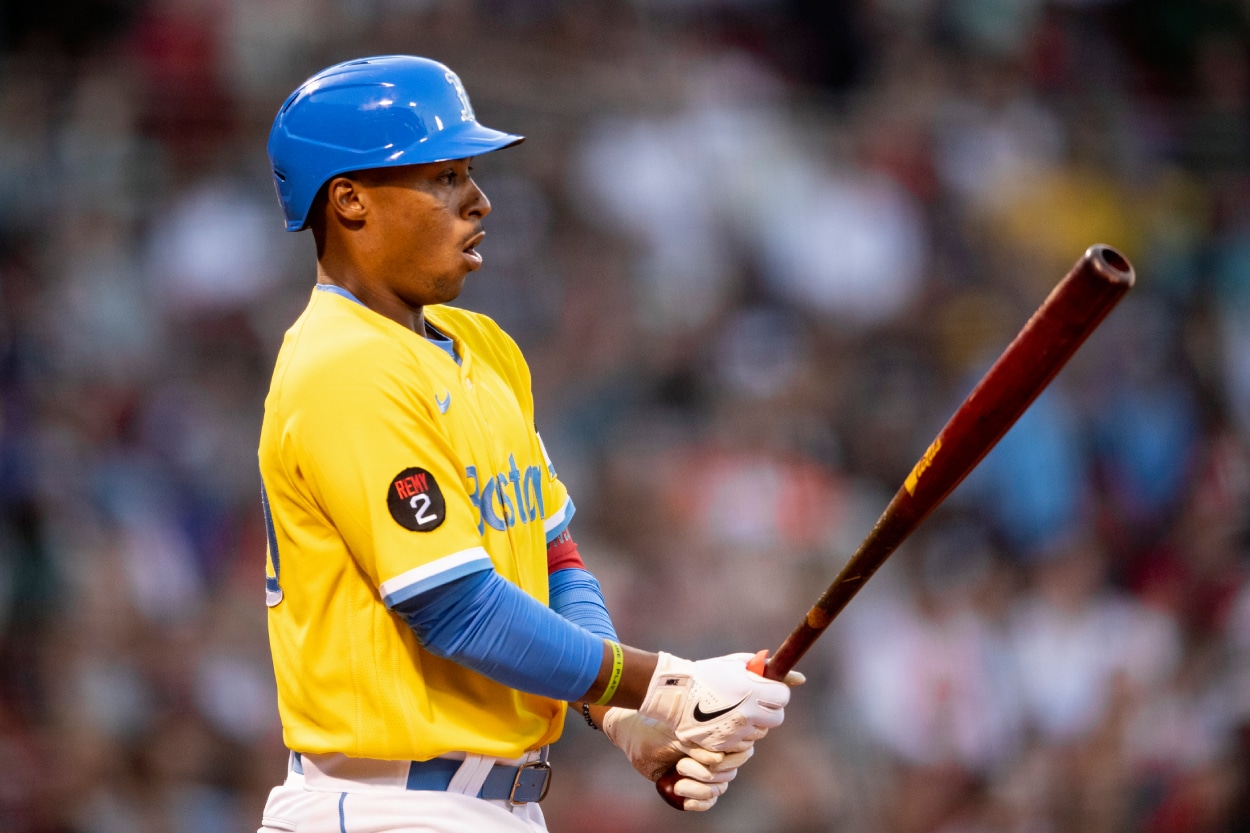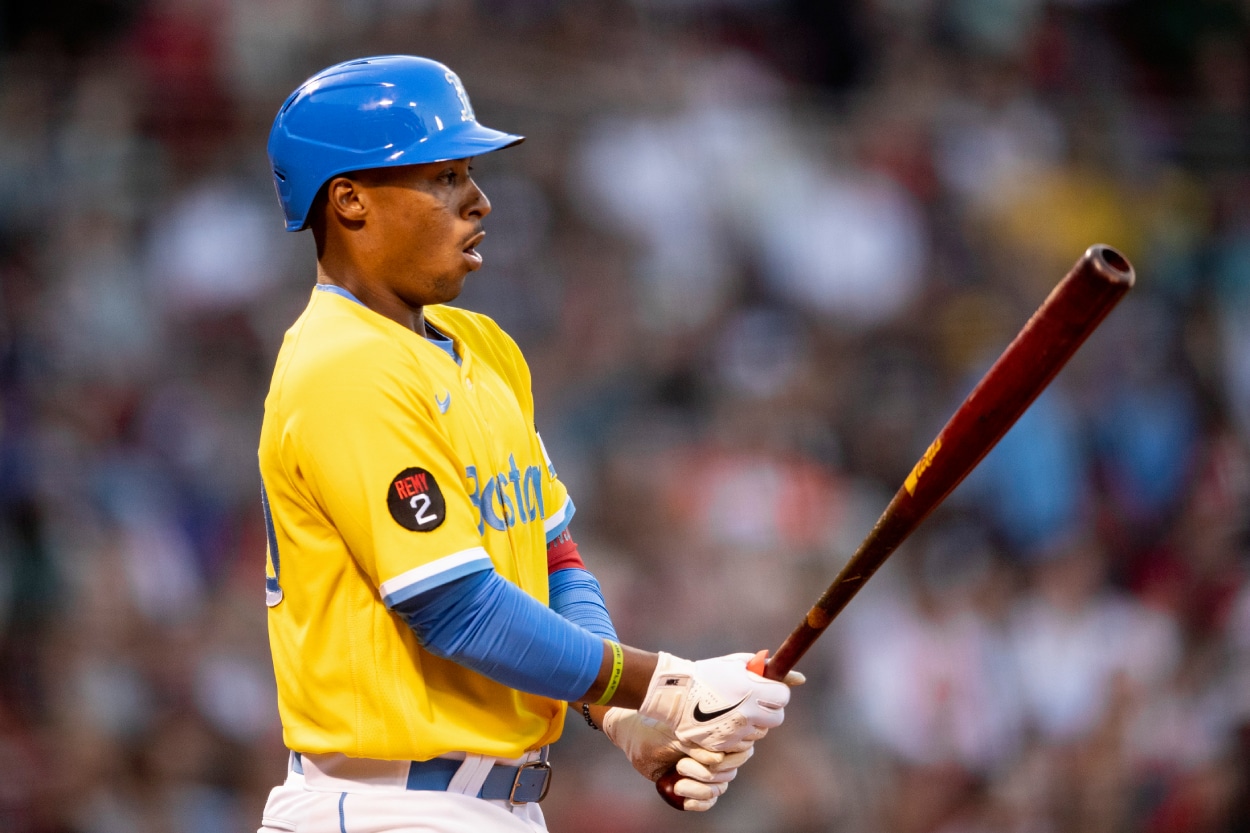 The 23-year-old shortstop came to the Red Sox, along with Alex Verdugo and Connor Wong, for Betts and David Price in February 2020. He never reached the big leagues until Wednesday. That morning, Downs woke up to several missed phone calls.
"I saw all the calls and thought 'Am I getting traded again?'" Downs said, per MassLive on Thursday.
Instead, those calls were to tell him he had been called up to the big leagues.
Downs made his Major League Baseball debut Wednesday night against the Detroit Tigers. Although he didn't have the greatest night, going 0-for-4 with three strikeouts, it's a night he'll never forget.
"That was the coolest thing I've ever done in my life. I still can't believe it happened. I still can't believe the game's over. It felt so fast," Downs said, per ESPN. "It didn't turn out the way I wanted to, but oh well. The team got the win."
Downs is back in the minors after 'magical' night
Downs' stay with the big-league club was short-lived. He knew it would be because he was a quick fill-in for Christan Arroyo. He played third base, a position he hadn't played since high school. He was back with the Worcester Red Sox on Thursday.
"They could have told me I was catching I would have tried to figure it out somehow. Playing in the big leagues, I'm not going to say no to that. All those guys were great. For them to be open with me super cool and cordial meant the world to me.

Jeter Downs
"It was so surreal, being in Fenway with so many people. The constant roar the whole game. If you have any aches and pains, the minute the game starts, it goes away. It was magical. It really was. …I wish every player could feel that. The energy, the aura. Playing big-league baseball is different. It's magical."
Now that Downs has a taste of life in the majors, he wants to make sure he doesn't press in order to make his way back to Fenway.
"You can come down and try to do too much to try to get back up there," he said. "I'm just trying to worry about my process and the work I'm putting in and let everything else take care of itself."
Like Sportscasting on Facebook. Follow us on Twitter @sportscasting19 and subscribe to our YouTube channel.