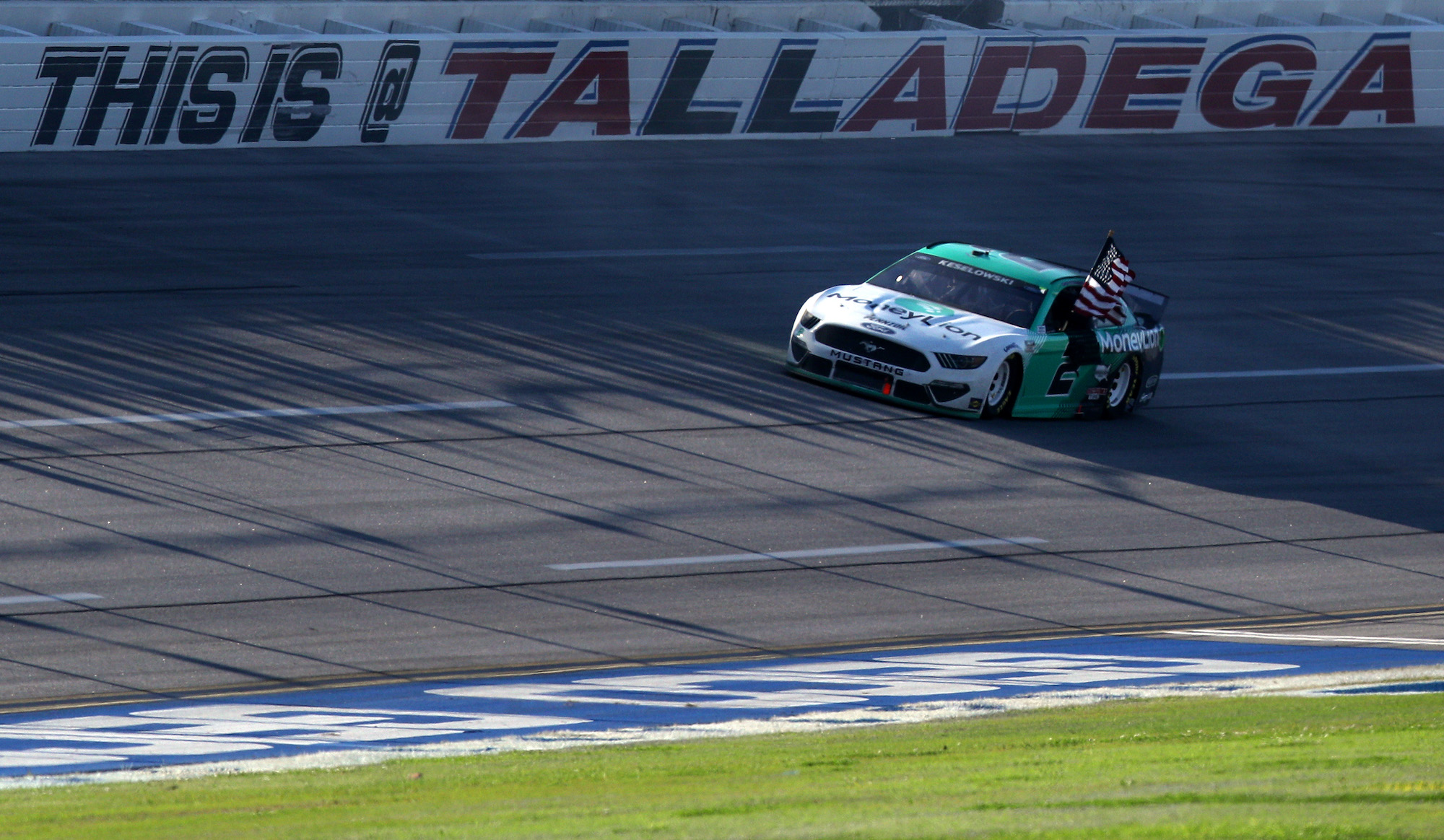 Brad Keselowski Doesn't Get Scared Often When Racing but Did During Last Year's Winning Race at Talladega
Brad Keselowski admitted he got scared at last year's Talladega spring race when Joey Logano got airborne.
Brad Keselowski loves Talladega. He should. It's been one of the best tracks in his career and six of his 35 Cup Series wins have come at the superspeedway, including the 2021 spring race.
However, before he raced to last year's victory, Keselowski experienced something he rarely does while racing — fear. It happened when his Penske teammate Joey Logano was involved in a violent crash early in the race. The No. 2 had a front-row seat, narrowly averted getting caught in the mishap, and, at that moment, realized the dangers of his job.
Brad Keselowski watched scary crash of teammate Joey Logano
Brad Keselowski and every other NASCAR driver know that Talladega consistently produces "the big one." Sometimes that means a big crash that takes out a lot of cars. It can also mean a frightening accident where a car goes airborne and flips when zipping around the track at speeds close to 200 miles an hour. That happened last year during the Spring 2021 edition of the race.
Early during Stage 1, a line of cars in the front of the field made it around the 2.66-mile track when Denny Hamlin got out of line, turned right into Joey Logano's left-rear quarter-panel, and the No. 22 went for a frightening ride, which included sliding down the track backward before getting airborne, and flipping upside down on its roof. 
The car eventually landed on all four wheels, but before it did, several drivers, including Bubba Wallace and Keselowski, had close calls with the vehicle as it tumbled down the track. 
Brad Keselowski talks about fear during Logano's crash
During an appearance on the Daily Stoic podcast, Keselowski revisited a time in Texas when he gave a ride-along to Pro Football Hall of Famer Michael Irvin that left the former Cowboys star woozy after holding his breath during the trip around the 1.5-mile track, or a reaction from fear. He said as a professional race car driver that he's trained to turn off the fear, but acknowledged, sometimes, you just can't. 
"I'm not going to tell you that I've never been scared in a race car," Keselowski admitted. "Yeah, it happens. Had a wreck earlier this year that I wasn't in, but the car in front of me got up in the air and started flipping. You know, in the moment, it didn't scare me but a few seconds later, it was like, 'Wow, that was really bad. I was right there. If he would have come down at this angle, it could have been lethal, right.' So you do have those moments where you just try to turn down the noise."
Best active driver at Talladega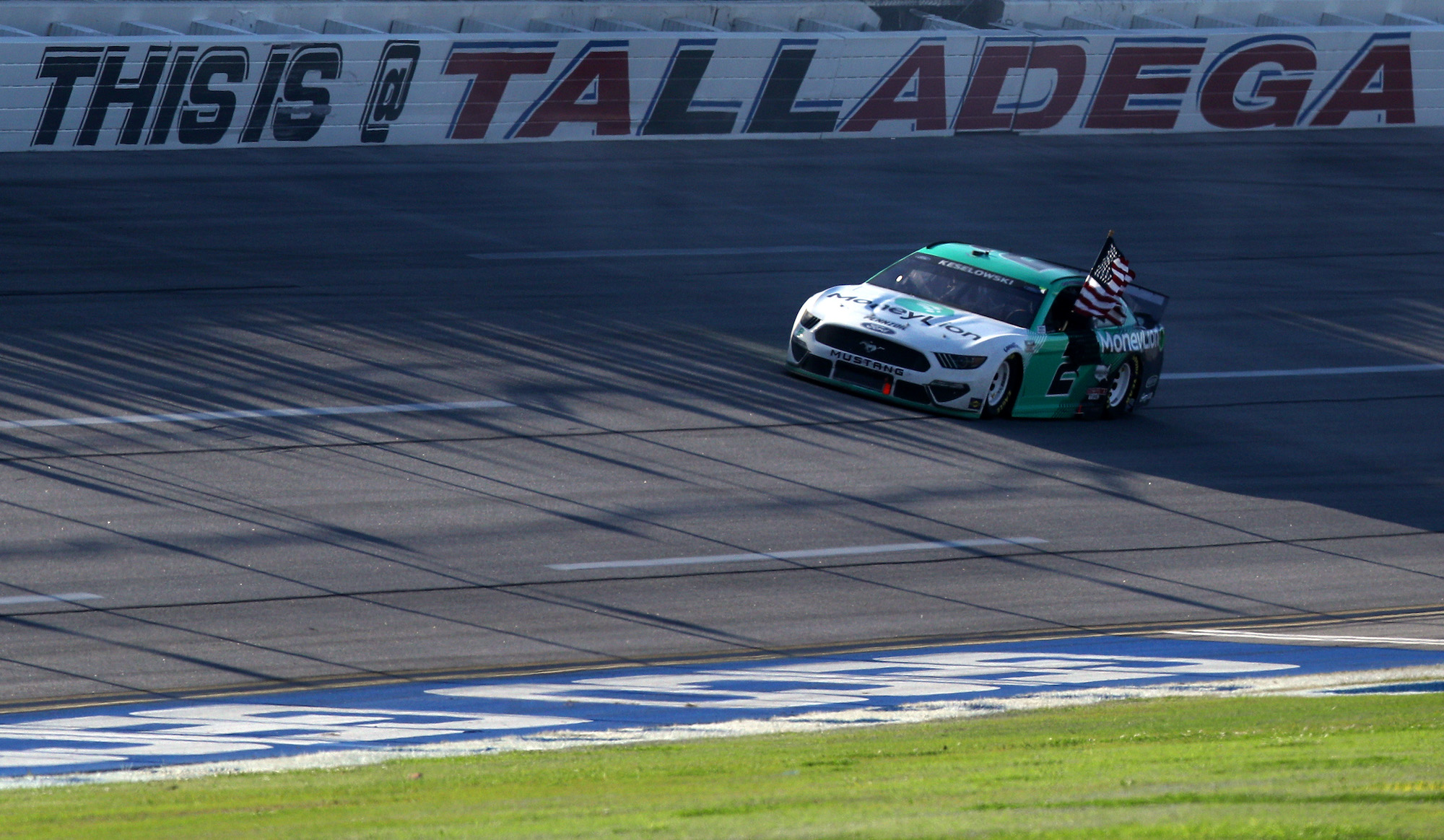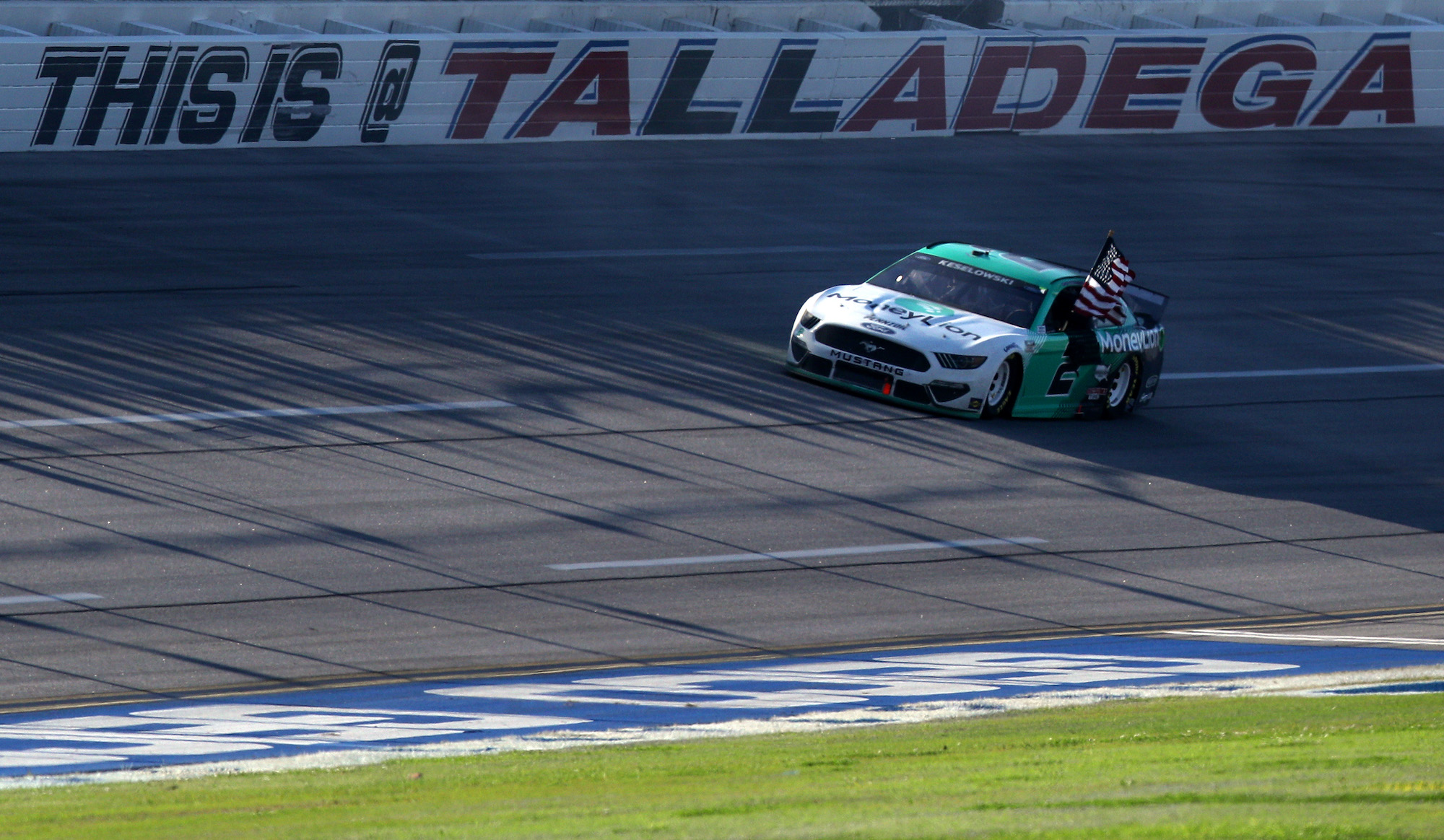 Fear might have been present for that split-second in last year's race, but it didn't last long. Keselowski went on to win the race, his sixth victory on the track. That win tied him for second with Dale Earnhardt Jr. and Jeff Gordon, behind all-time leader Dale Sr. with 10. 
If there ever was a time for the Roush Fenway Keselowski driver/co-owner to find his winning form at Talladega it's at this weekend's race. After suffering a huge penalty and loss of points for altering a part on his car, the only way the No. 6 team makes the playoffs is a win. 
And if there's a track where it's most likely to happen, it's Talladega, even if it takes overcoming a little fear.
Like Sportscasting on Facebook. Follow us on Twitter @sportscasting19.