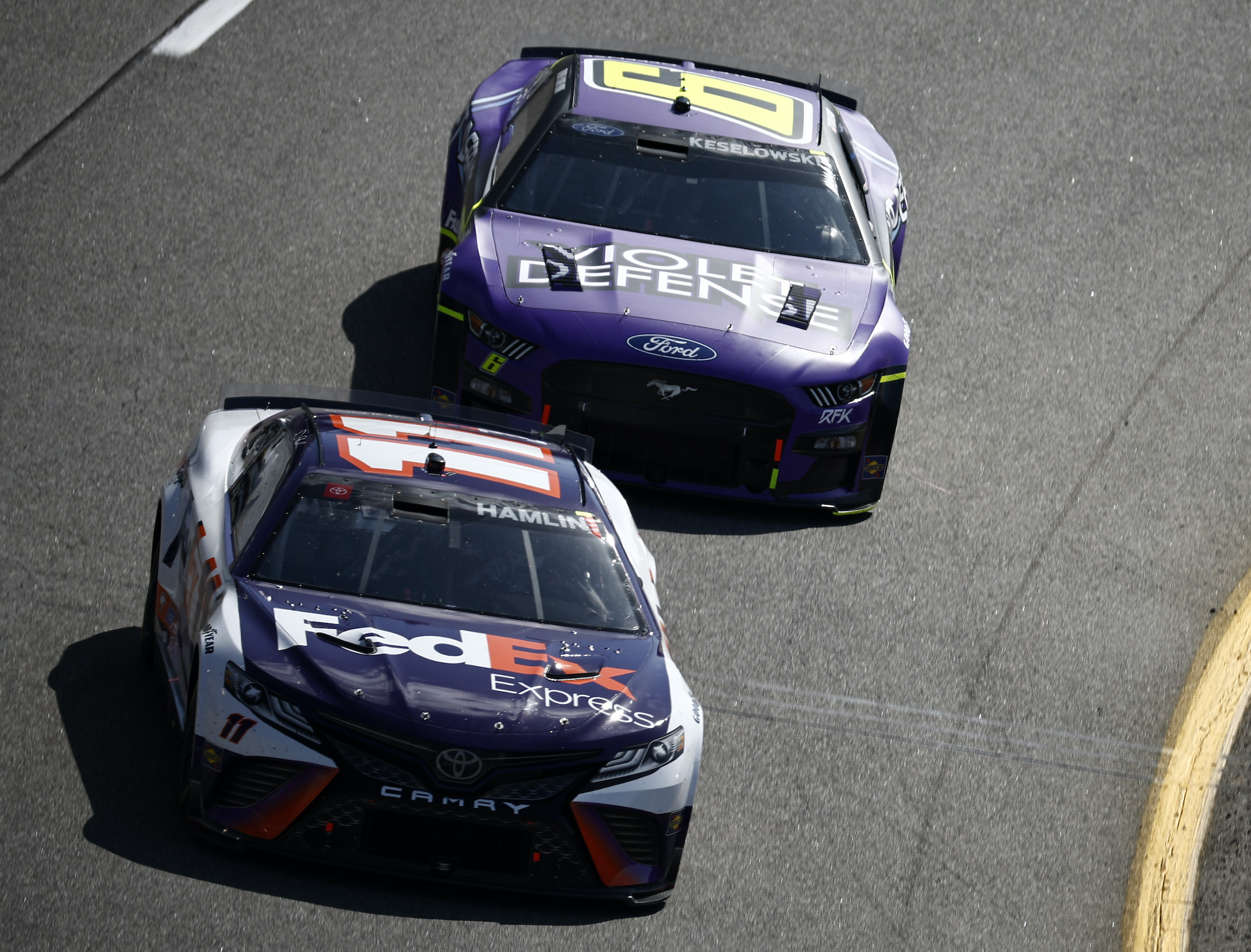 Denny Hamlin and Brad Keselowski Agree to Disagree with Certain Group of NASCAR Fans After Richmond Race
Denny Hamlin and Brad Keselowski raced hard on Sunday at Richmond and then agreed to disagree with a certain group of fans after the race.
After a rocky start to 2022, Denny Hamlin won his first Cup Series race of the season on Sunday at Richmond Raceway. Brad Keselowski finished 13th.
To some fans, the race turned out to be less-than-exciting with long green-flag runs and limited cautions. Others appreciated the short-track action for the strategy involved. Count Hamlin and Keselowski among the latter. They admitted as much on social media. 
Denny Hamlin wins for the first time in 2022 
After a week in Austin at Circuit of the Americas, which included a last lap that featured three lead changes in the final four turns on the 3.41-mile track, it was a stretch to expect the next Cup Series race would live up to that level of excitement. 
A short track like Richmond might come close with some beating and banging and a few cautions to tighten up the racing as drivers battled against each other and tire fall-off. However, that was not in the cards this year. 
The race had a total of five cautions — two of them stage breaks. There were limited on-track incidents and lots of green-flag runs.  
Denny Hamlin and crew chief Chris Gabehart came prepared with a specific pit strategy and followed it. It paid off as the No. 11 rocketed through the field and passed William Byron to take the lead with five laps to go. The three-time Daytona 500 winner held off a hard-charging Kevin Harvick in the final couple of laps for the win.  
Denny Hamlin and Brad Keselowski agree on race
While the race had a reduced number of cautions and lead changes compared to the season's previous races, it offered up a change of pace that required strategy. That different type of race didn't go unnoticed by Brad Keselowski and Denny Hamlin.
The 2012 Cup Series champion tweeted what he thought about Richmond in a reply to Jeff Gluck's "good race" poll. 
"I liked yesterdays race, it was a nice change of pace from the last few weeks," Keselowski said. "Think it's good to have different types of racing week to week for the fans."
Hamlin agreed.
 "100 percent. 36 weeks of the same is a bad formula for long term success," the race winner added.
Some fans disagree with drivers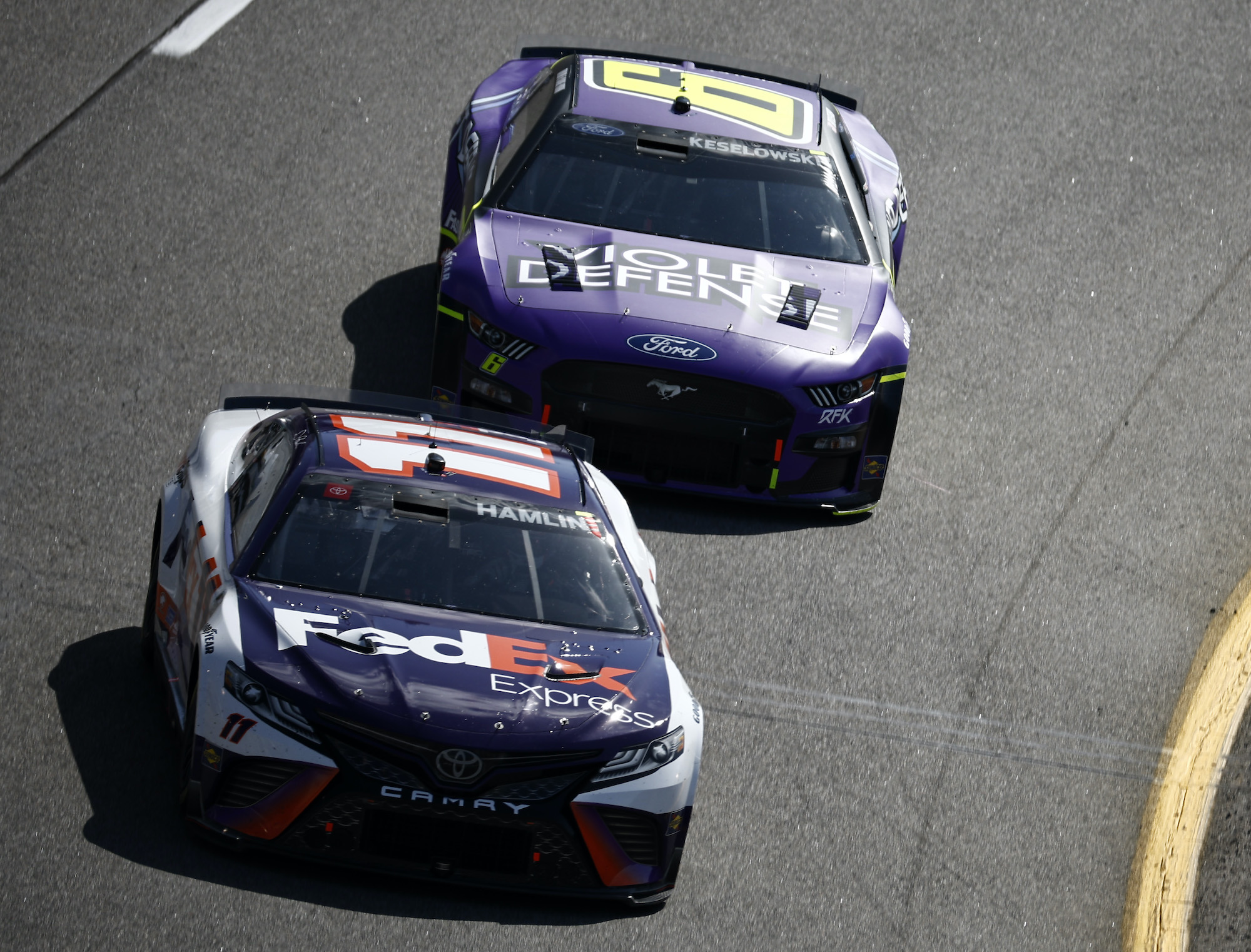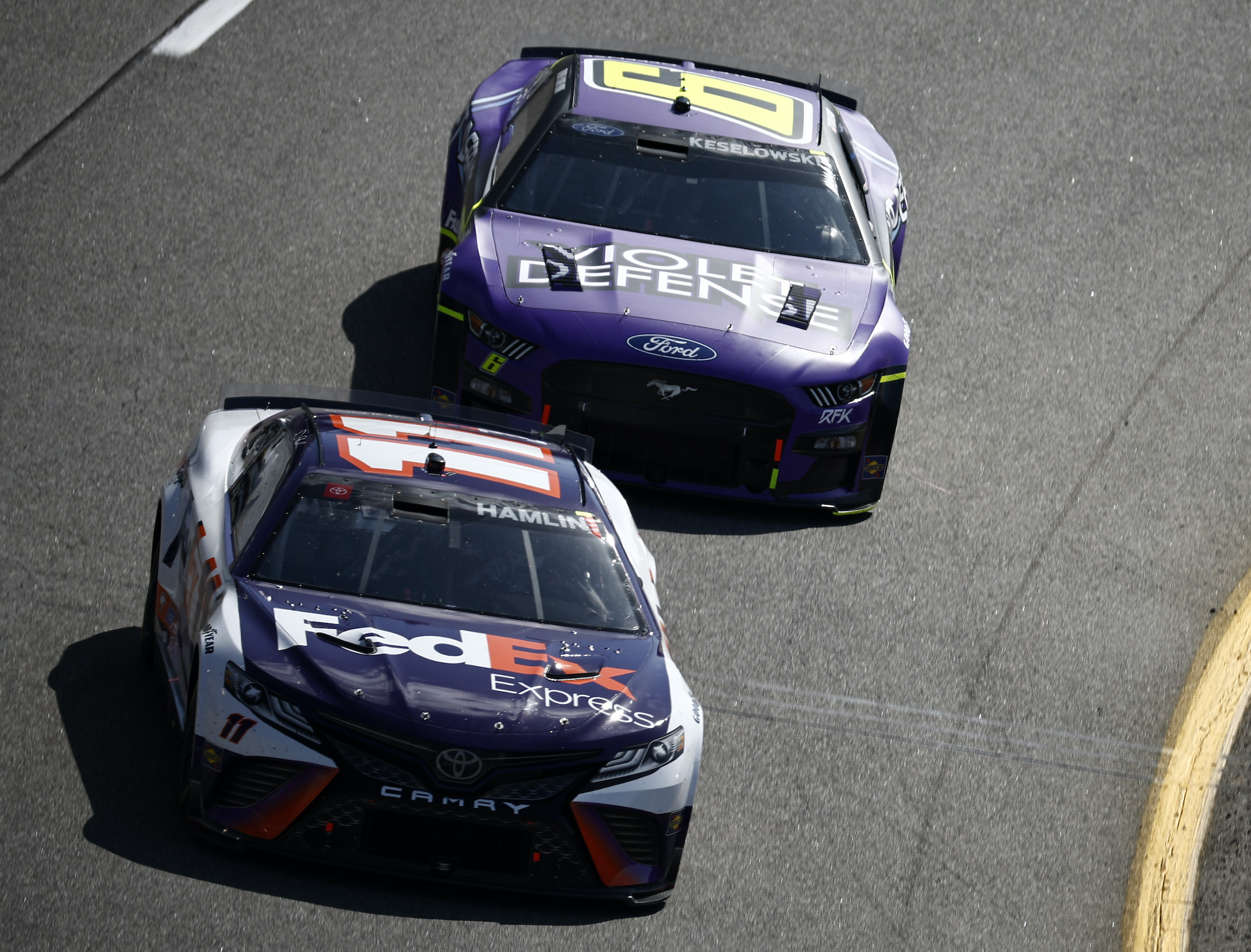 According to the poll, 63 percent agreed with the two drivers that it was a good race. The other 36 percent weren't as enthusiastic. Interestingly, a sizeable portion of those attributed their lackluster enthusiasm due to the Fox broadcast, which some said failed to properly explain the strategy involved. 
"Was crazy watching how fast Hamlin/Harvick were coming on the interval ticker but the only mention on TV was 'they won't have enough time' with 15 or so laps left, and then they completely ignored them," wrote one fan.
"Although cough cough if fox covered the sport more seriously I feel more people would be invested," wrote another. "F1 is mostly all strategy and 18-30 demo is eating it up."
As the old saying goes — variety is the spice of life. What NASCAR fans have seen throughout the early portion of the 2022 schedule has been plenty of variety. Richmond was a new spice.
It's like a baseball game. Some fans like a 1-0 pitcher's duel. Others prefer a 11-10 home run derby. They're different but neither one of them is wrong. 
The same is true here. 
Like Sportscasting on Facebook. Follow us on Twitter @sportscasting19.