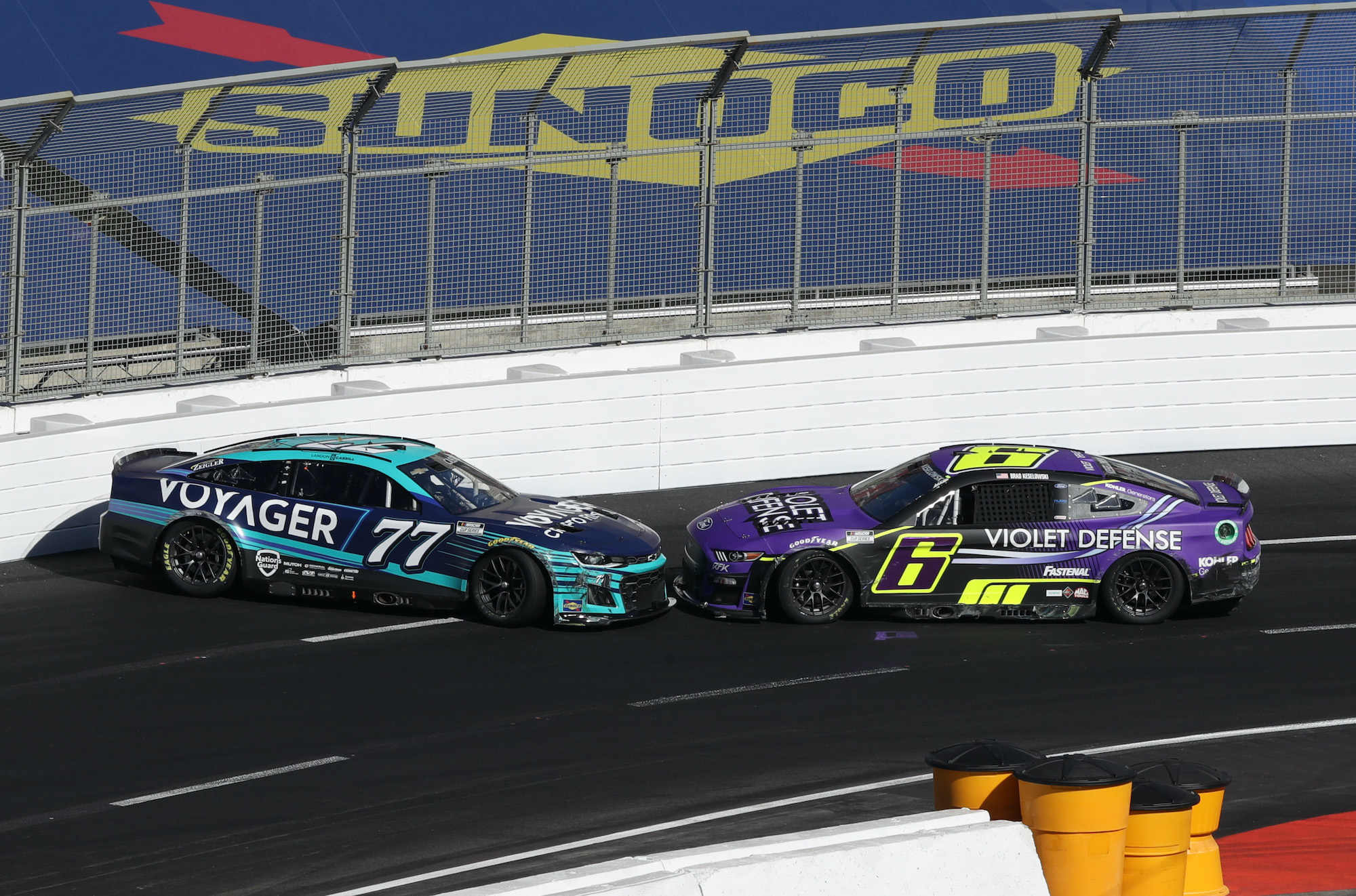 Brad Keselowski Embarrassingly Served Himself a Heaping Helping of Humble Pie After Predicting Victory at the Clash
Brad Keselowski embarrassingly failed to qualify for the featured event in the Clash at the Coliseum after predicting victory a few days earlier.
Brad Keselowski arrived in LA brimming with confidence and justifiably so. In addition to a fresh start with his new team Roush Fenway Keselowski, the 2012 Cup Series champion is one of the best short-track racers in NASCAR, tied for fourth-best with seven wins. 
Add in the debut of the Next Gen car, which was designed to level the playing field, and it didn't sound like too much of a stretch earlier this week when he boldly predicted victory in the Clash at the Coliseum. 
However, after the weekend was over, it was a much different story as Keselowski made the long cross-country return flight home licking his wounds following a disappointing performance where he embarrassingly failed to make the featured event. 
Brad Keselowski predicts victory at the Clash
Like every person who set foot inside the LA Coliseum last week, Brad Keselowski was impressed when he first saw the track on the floor of one of the most iconic venues in sports. That excitement was palpable when he appeared as a guest on NASCAR Race Hub.
"Pictures don't do it justice," Keselowski said. "Not only is it beautiful, but it's small. It's really, really small."
During his appearance, co-host Shannon Spake brought up a conversation the pair had earlier during rehearsal when she suggested that Keselowski was "attempting" to make the race through qualifying, which was accurate as all drivers had to qualify for the featured race. Despite that fact, he corrected her. 
"We're not here to race. We're here to win. We're here to win," Keselowski repeated on the show. "I'm just saying that's what I'm here for. We didn't fly all the way to LA to run second. I'm just going to go ahead and tell you that."
Brad Keselowski starts 2022 season in disappointing fashion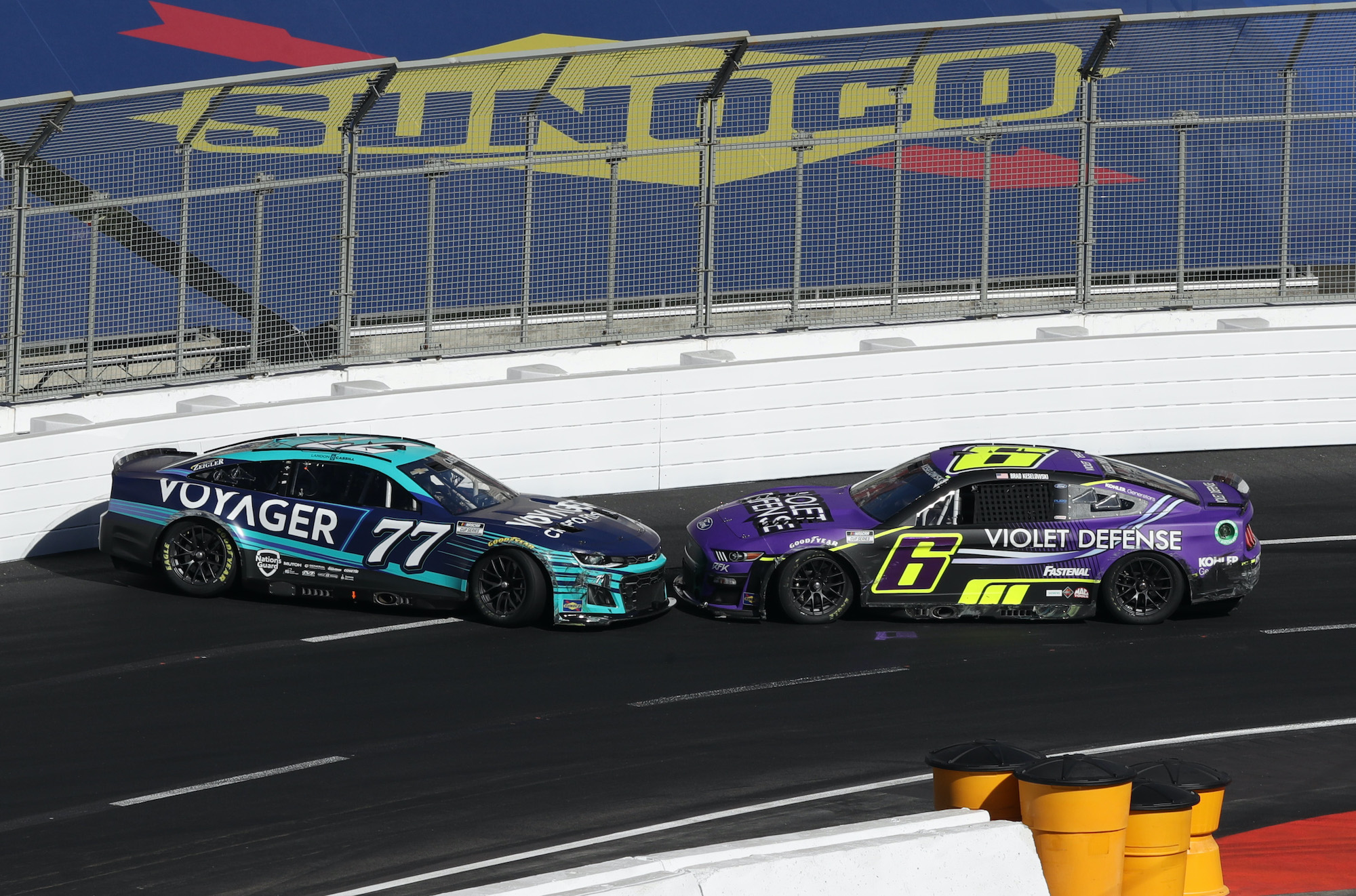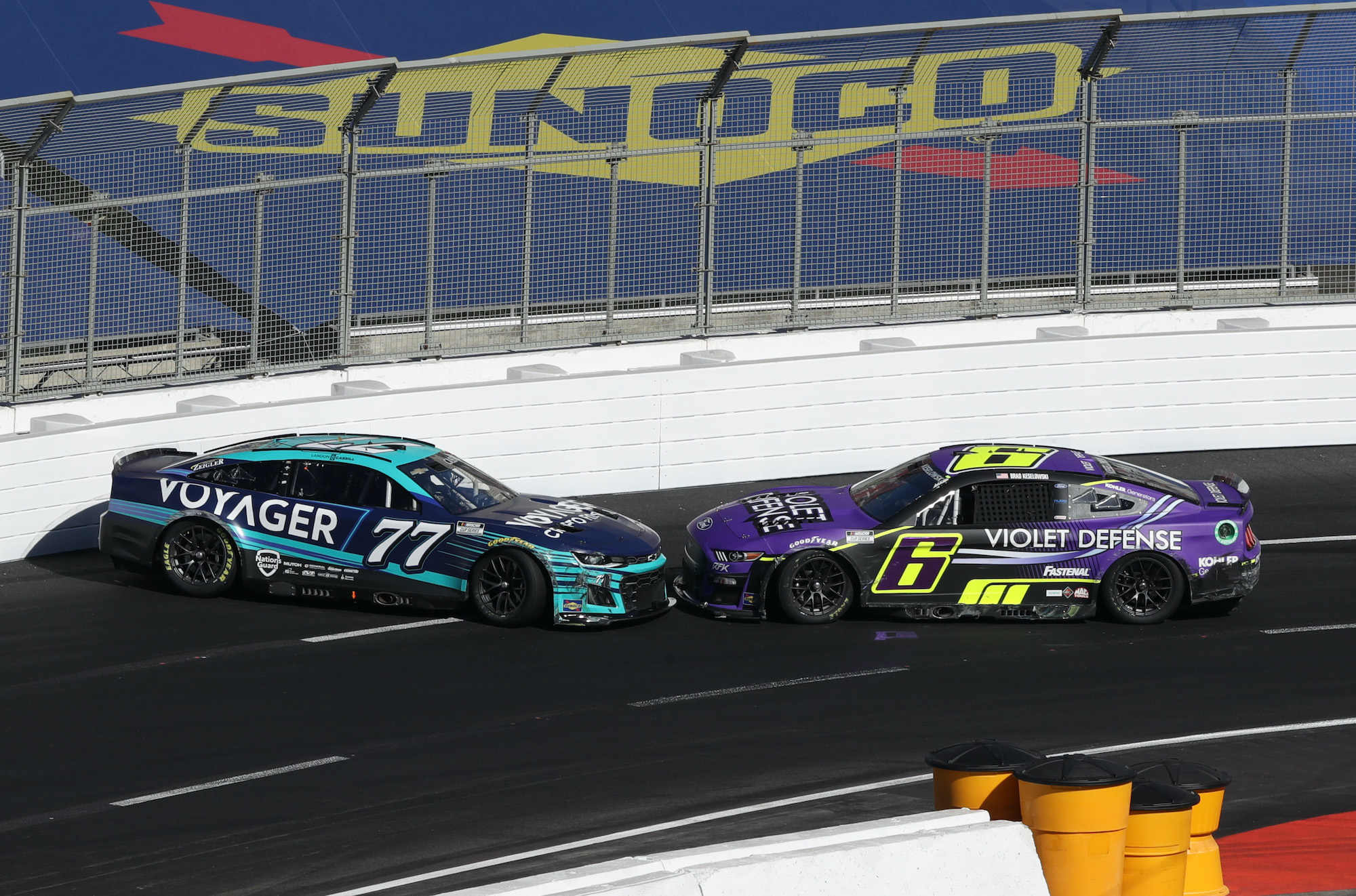 Brad Keselowski's optimism for a fast start took a major hit after practice when his lap time was 33rd out of the 36 cars. However, it was just practice, and like the other teams, that first time on the track was expected to yield valuable feedback that would lead to adjustments and hopefully better performance. 
For the No. 6 car, it did not. After completing his qualifying lap, Keselowski remained near the back of the pack at 30th, with a time of 14.305, more than a half-second slower than the leader, Kyle Busch.
On Sunday, the RFK co-owner/driver lined up eighth for heat race No. 2. After 25 laps of action, he finished ninth. That finish sent him to the second Last Chance Qualifier and his last attempt to make the big show. 
With one last opportunity to prove Spake and her words from earlier in the week wrong, Keselowski had his best performance of the weekend, making his way into the top five, but after a wild race with numerous crashes and cautions, when the checkered flag dropped, the 37-year-old had missed qualifying for the main event with a fifth-place finish (the top three advanced). 
Joey Logano rubs salt into the wound
After ending his day early, Keselowski replied to an earlier tweet he had posted before the day's racing began, which said, "Be Brave Enough to Suck at Something New." 
"Still brave enough to believe we will succeed," he tweeted. "This is only the beginning for @rfkracing."
While Keselowski is understandably trying to put his best foot forward following the disappointing weekend, it has to sting even more knowing who won. Former Penske teammate Joey Logano out-dueled Kyle Busch to win the inaugural race and go down in history. And to hear the winner's postrace remarks, when he suggested it was feedback from his teammate Ryan Blaney that helped propel him to victory, it had to hurt that much more for Keselowski.
It is, however, just one non-points race at a track no one has ever raced on in a new car no one has ever raced in. The veteran driver knows Daytona is a different beast altogether and the team can turn this thing around.  
Before then, he should do himself a favor and not make any more predictions.
Like Sportscasting on Facebook. Follow us on Twitter @sportscasting19.