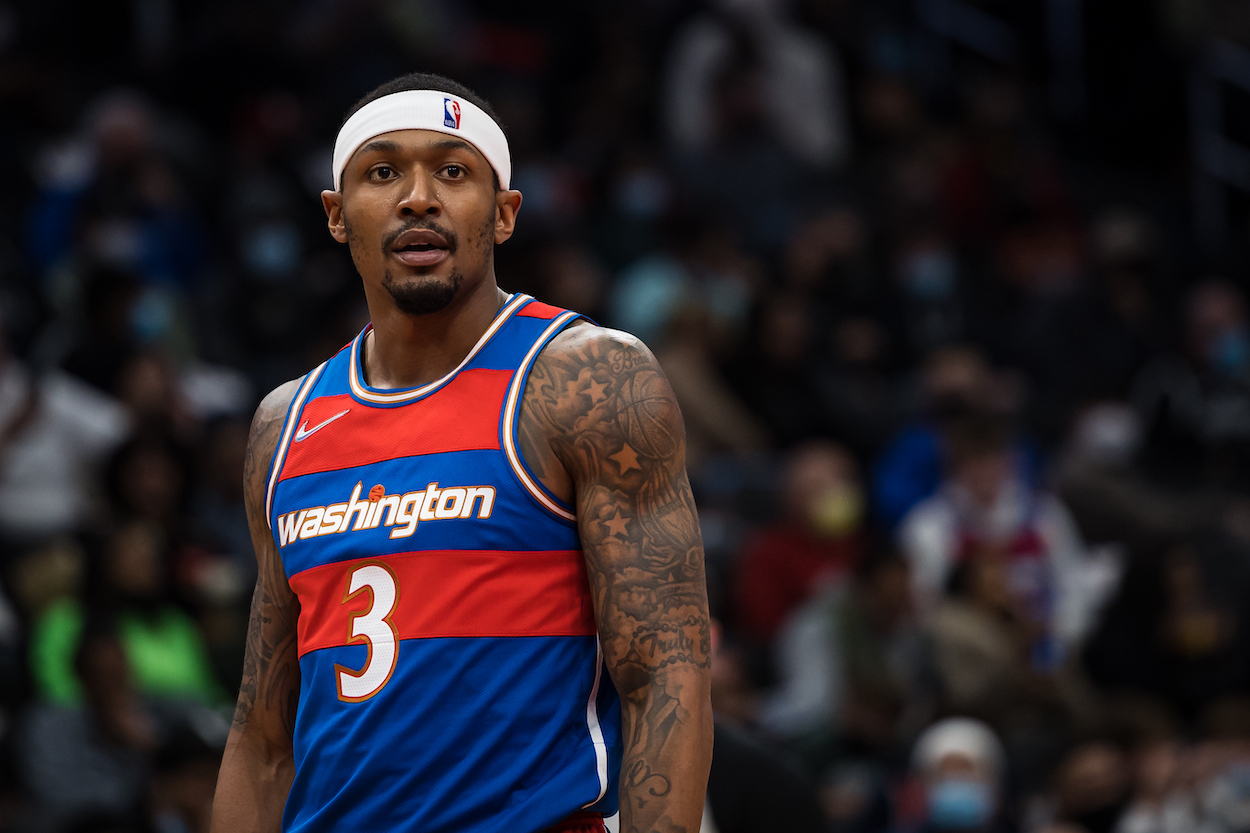 Bradley Beal Used 2 Words to Hint at His Impending $246 Million Decision
Bradley Beal can sign a $246 million extension with the Wizards this summer, and it's "fair" to say he'll do just that.
Bradley Beal is about to enter the most important offseason of his NBA career. The 28-year-old is eligible to sign massive contract extension with the Washington Wizards this summer, but he could just as easily test free agency and sign with a contender for less money.
It might make sense for Beal to chase a championship outside of Washington, but he recently sent a two-word message that should leave Wizards fans optimistic about his impending decision.
Bradley Beal will soon be eligible to sign a $246 million extension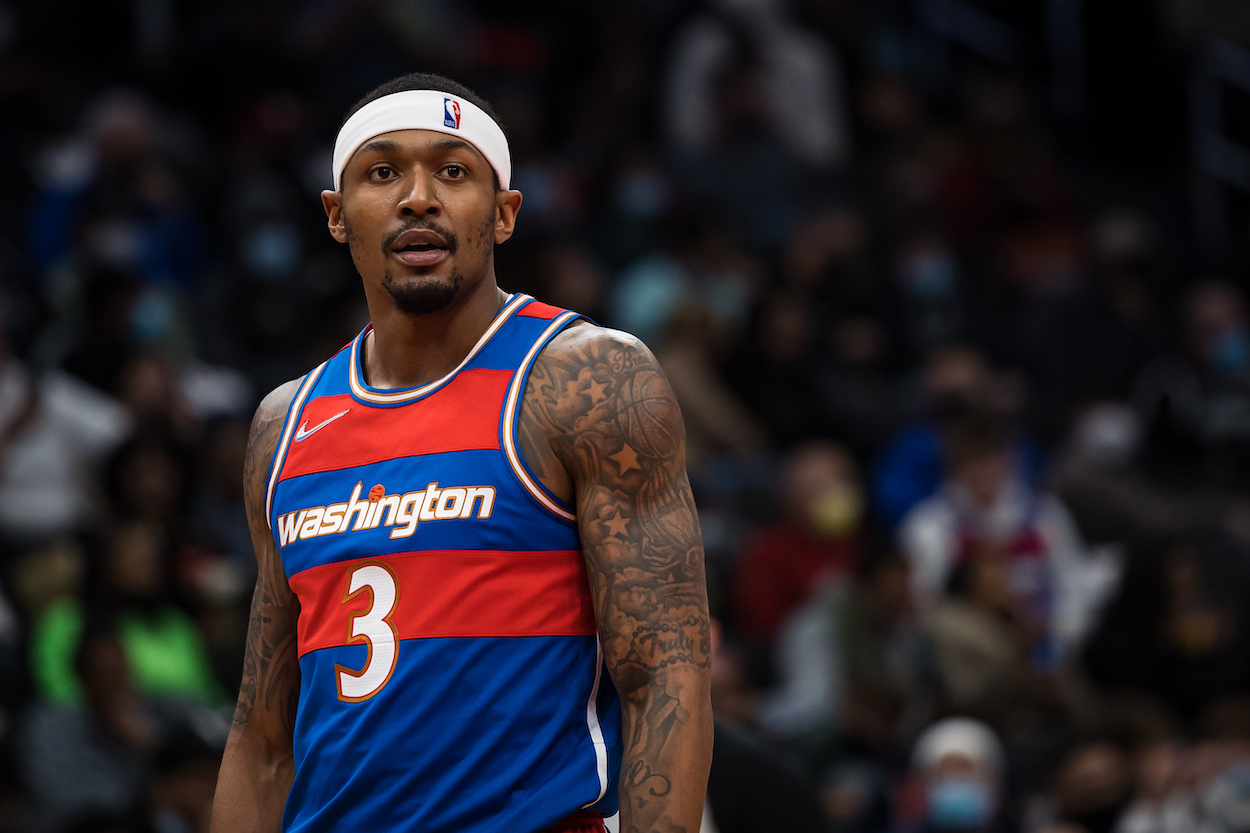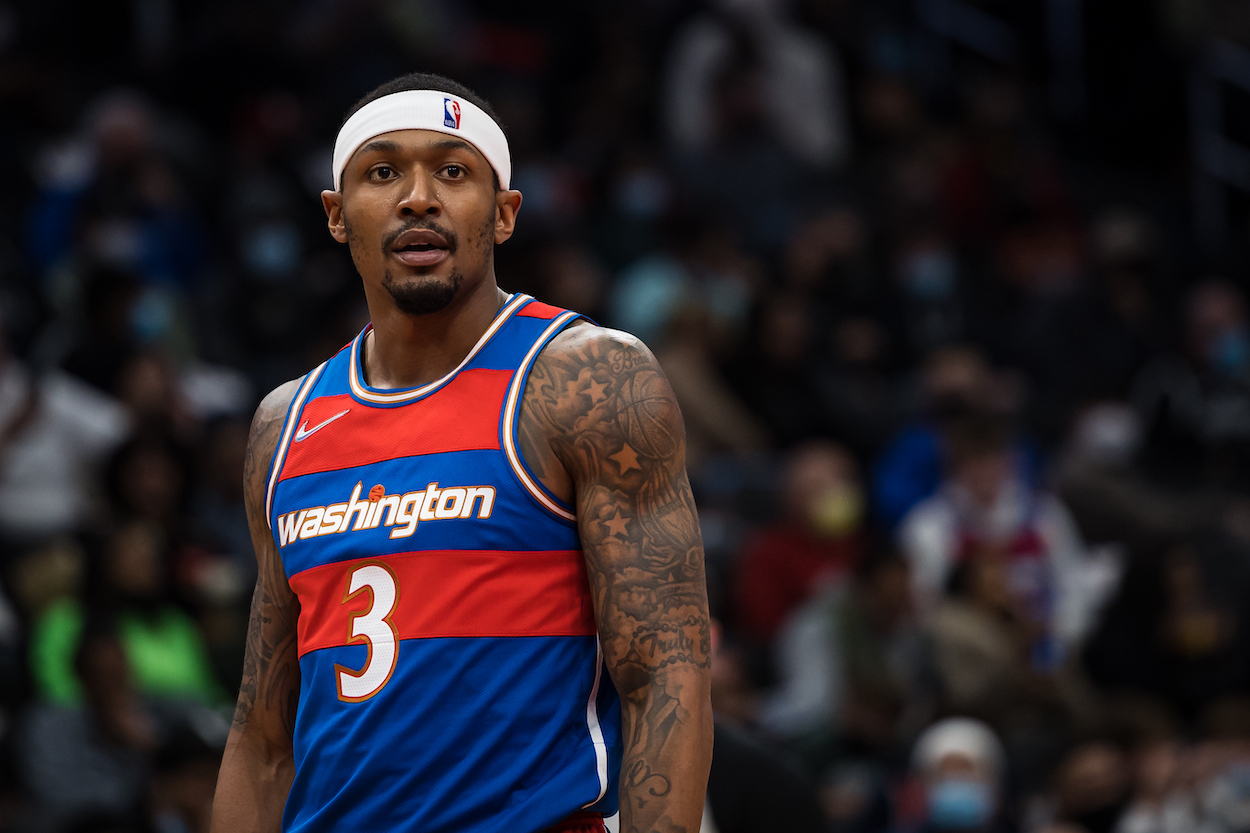 Beal is about to face a potentially career-altering decision about his future. Once the offseason rolls around, he'll have to decide whether to sign his $36.4 million player option or decline and test the free agency market. The third option? Decline the option and sign a five-year, $246 million extension to remain with the Wizards until 2027.
Considering he's about to finish up his 10th year in Washington with nothing to show for it, Beal might be tempted to bail on his longtime team for a real contender. But Beal has been adament in the past that he wants to bring a championship to Washington. He just needs more help.
The three-time All-Star is out for the rest of the year due to a wrist injury, but he plans on using that time to gauge if the Wizards would be a wise investment moving forward.
"As crazy as this sounds, this is a blessing in disguise too," Beal told reporters on Thursday, per ESPN. "Because I can see the team, I can see our young guys develop, I can see Coach [Wes Unseld Jr.] continue to develop too. I can see us grow as a team. I don't have to rush to a decision, I don't have to rush to anything."
Beal surely won't rush his decision, but he might already be leaning one way.
Beal used two words to hint at his future plans
Beal isn't going to reveal his offseason plans just yet, and that's because he most likely hasn't made a decision yet. But when asked on Thursday if he's leaning toward signing the five-year extension with Washington, he gave a short, yet telling response.
"That's fair."
It's not much, but Beal could've easily dodged the question if he was having reservations about re-signing with the Wizards. Beal is a loyal guy, and he'd rather not resort to ring-chasing like some other superstars in today's NBA.
Will he or won't he sign $246 million extension?
Beal knows how important this coming offseason is for him. He's about to turn 29 years old, and signing an extension with the Wizards would ensure the final few years of his prime are spent in Washington. But the franchise is going to have to prove it has the pieces in place to compete for a title in the near future.
"Having a winning environment, a group of guys that are committed to winning, buying into what coach wants, buying into what the organization needs," Beal said. "Obviously, I play a factor into that too. I have to be better … but being around the group of guys, who want to win and who will buy into what we need to do, that is important.
"It's a big summer, and I'm excited for it and [team owner Ted Leonsis] and [team president and general manager Tommy Sheppard] are too. It's a big summer."
Getting aggressive at the NBA trade deadline to land Kristaps Porzingis was a good first step for the Wizards, but they'll need to add more talent soon if they want Beal to put pen to paper.
Like Sportscasting on Facebook. Follow us on Twitter @sportscasting19.