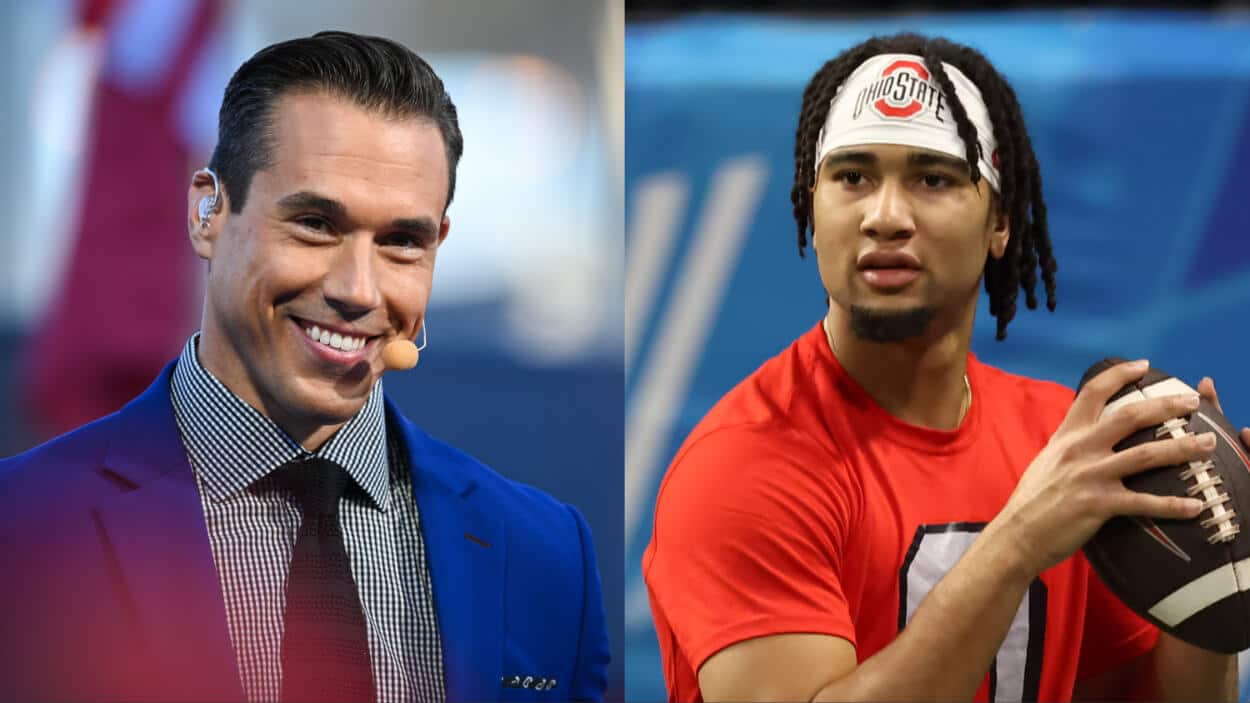 Whiny Brady Quinn Accuses CJ Stroud's Agent of Coordinated 'Twitter Attack' After Reporting QB 'Ghosted' the Mannings
Brady Quinn shared a story about how NFL draft prospect CJ Stroud "ghosted" the Mannings and then got real defensive when people got mad.
Former NFL draft bust Brady Quinn is now an analyst and, as such, created a "firestorm" this week by saying one of the reasons Ohio State quarterback CJ Stroud was dropping on many draft boards was that he "ghosted" the Manning brothers by not showing up at their passing academy last year.
This caused several former NFL players — like Robert Griffin III, Ryan Clark, Jalen Ramsey, and Quandre Diggs — to jump to Stroud's defense. Quinn quickly backed down and started making excuses and blaming others for not understanding his comment or highlighting the negative aspects of it.
The former QB even went so far as to go on the Dan Patrick Show and (jokingly?) blame the host for his own NFL draft slide, but DP was quick to shut that down.
Brady Quinn said CJ Stroud "ghosted" Eli and Peyton Manning, and now he's walking it back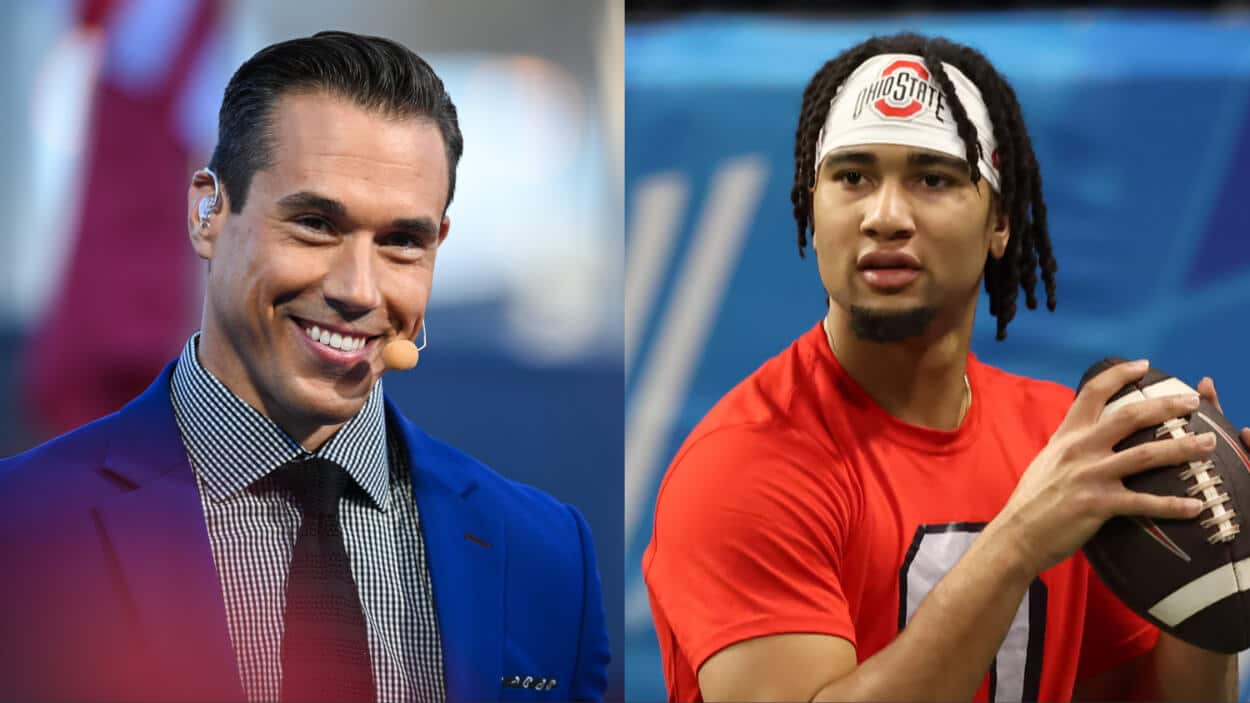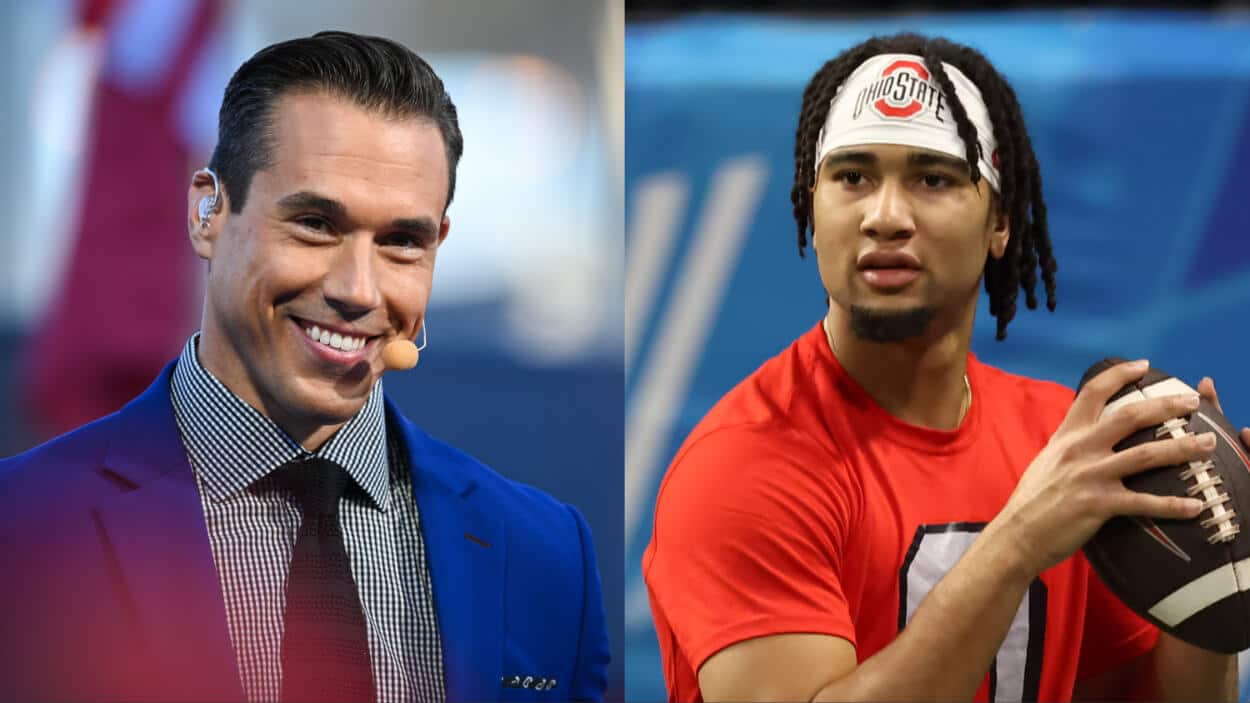 Brady Quinn says no one listened to the full clip of him saying NFL draft prospect CJ Stroud "ghosted" the Manning brothers, and people don't understand the full context.
Well, I listened.
"And then there's some other stuff about [CJ Stroud] interviews. And, maybe, for example, the Manning Passing Academy. I've been told that he committed to it. The night before, just kind of ghosted them. Didn't show up. That's football royalty. If you do that, that's going to kind of set off some alarms for some people of like, 'Hey, man. That's not how you conduct yourself,' especially around the Manning family, or just in general if you're going to be a franchise quarterback."
Those are the exact words that came out of Brady Quinn's mouth on the CBS Sports Pick Six NFL Podcast with his co-hosts Katie Mox and Will Brinson.
Quinn did go on to say that CJ Stroud is still his No. 2 QB in the 2023 NFL Draft and that "Any time I've been around the kid, he's been an upstanding young man who's grown and matured as a leader."
Still, Quinn did share that insider story about how Stroud "ghosted" the Manning brothers, and the damage was done.
"CJ Stroud never committed to attend the Manning camp. He chose to work with his teammates at @OhioStateFB instead before his final season, tweeted former NFL defensive back Ryan Clark. "He wasn't paid to go, & furthermore @Brady_Quinn what does acquiescing to the Manning family have to do with leading an organization?"
Quinn replied to Clark's tweet by blaming mysterious NFL insider aggregation machine Dov Kleiman for sharing the clip out of context.
"It's hilarious @NFL_DovKleiman took a one-minute clip from our @picksixpod & created a headline that doesn't touch on the context of the conversation. I was asked why he could be 'dropping'? I simply provided a few examples of what I was told," Quinn tweeted in response.
He also tweeted, "If one actually listened to the podcast, I didn't put stock in that & have been always complimentary of CJ and was in this podcast."
The full clip is here below, and while Quinn does basically say he like CJ Stroud as a player and how he's always seemed good around him, he doesn't say anything about not putting stock in the Manning rumors. He reports this nugget and lets it be.
After swiftly backpedaling on social media, Quinn went on several sports talk shows to whine some more about how people took his statement.
On FOX Sports Radio's Two Pros and a Cup of Joe, Quinn complained about Kleiman and called him "some D-bag" who created a "misleading headline" and a "false narrative."
He also said on that show that Jalen Ramsey and Quandre Diggs got mad because they are represented by Stroud's agent, David Mulugheta, and Ryan Clark is "very close" to Mulugheta. In fact, he blamed Mulugheta for organizing a coordinated "Twitter attack."
Quinn's blame tour didn't stop there. He also went on the Dan Patrick Show to whine about being taken out of context there as well.
On the show, he gave the same excuses about being "clipped off" and taken out of context. However, during this interview, Quinn also joked about a "national radio show host" who helped tank the former Notre Dame QB's draft stock by suggesting he was "too jacked."
When Dan Patrick realized Quinn was talking about him, the host shut that down real quick, saying, "No, what I was told is that you weren't consistent enough in the intermediate throws" and that he "stands by that" to this day.
In the end, Brady Quinn leaned on the crutch that many draft analysts do who say, "I've heard" or "some say" to provide a juicy (and often negative) piece of information while distancing himself from it.
In this case, Quinn got tagged with it anyway, and he's not happy about it. Poor guy.