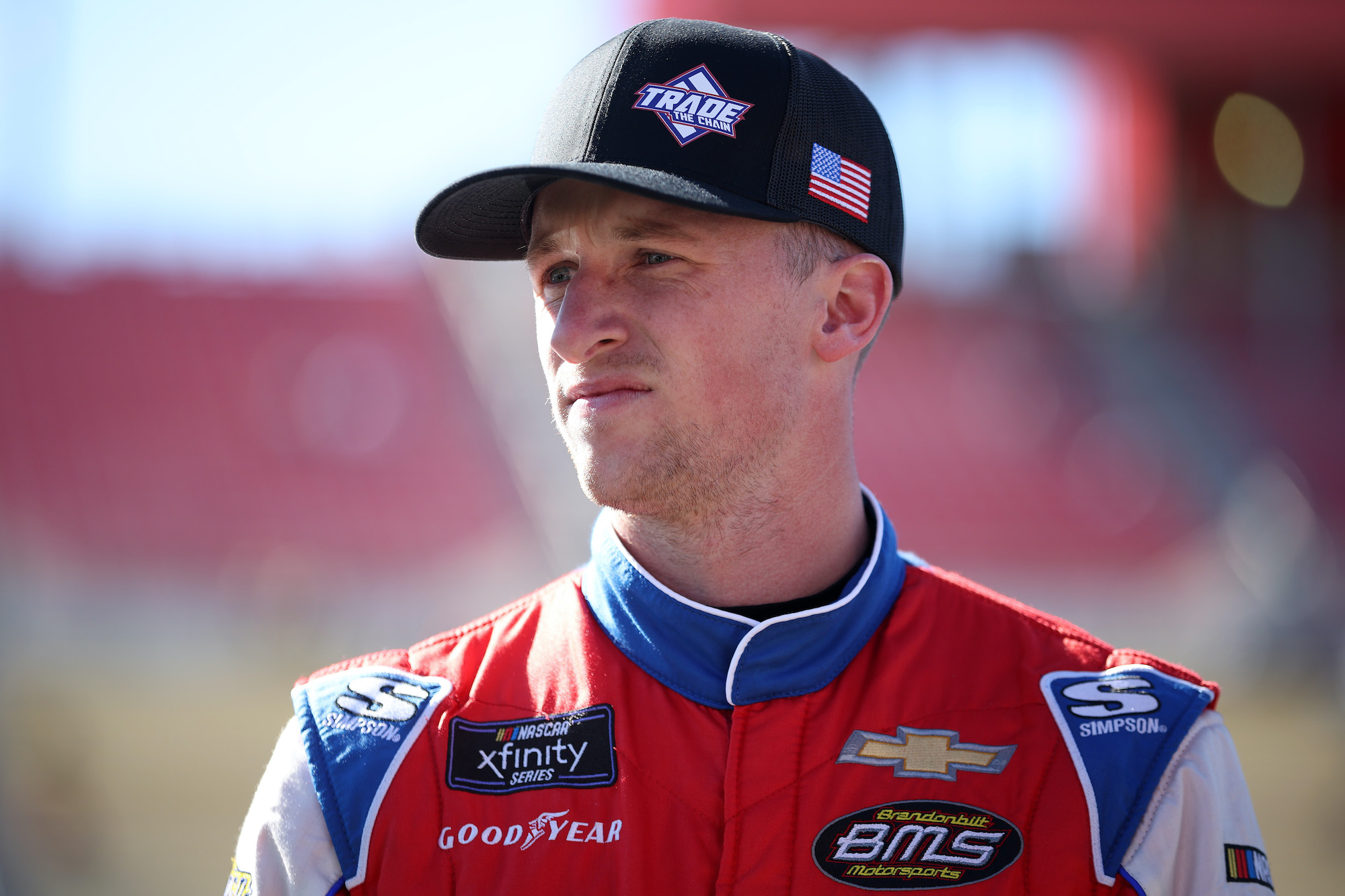 Brandon Brown Calls out NASCAR Fans for Talking out of Both Sides of Their Mouths
Brandon Brown took to Twitter to call out NASCAR fans for talking out of both sides of their mouths.
Brandon Brown should have been one of the top feel-good stories in the 2021 Xfinity Series season with his win at Talladega. Instead, he became the center of a political firestorm.  
This offseason, the 28-year-old addressed the situation and also announced a new primary sponsor. That announcement turned controversial when NASCAR didn't allow the company's name on the car for its political affiliation. This week, after announcing a new sponsor, the driver didn't like the reaction of some fans and called them out for it on social media.
Brandon Brown at center of controversy in 2021
Brandon Brown's story after winning the Xfinity Series race at Talladega in October is well-documented. Unfortunately, the end result of the situation was sponsors were scared away.
Brown tried to minimize the damage at the end of 2021 through the media, writing an op-ed for Newsweek and being interviewed by the New York Times, suggesting that he didn't want to be political. 
However, that changed just a few weeks later when he seemingly embraced the phrase that caused the controversy and announced a deal with a cryptocurrency company, LGBcoin, which dubs itself as "America's Coin," whose name is an acronym for the phrase.  
NASCAR announced soon after that it had not approved the sponsor and wouldn't allow it on his car in 2022 due to its political association. 
Brandon Brown calls out fans
Through it all, many fans openly defended Brown as an unfortunate victim of circumstance. They hoped businesses would see through the political divisiveness and take a chance on him. 
When Brown announced the cryptocurrency deal, many of those same fans criticized the move because of the type of industry and its political nature. This week, he announced a more mainstream sponsor (an energy drink) and got a similar response. The driver took to Twitter to call out those fans who he believed to be talking out of both sides of their mouths. 
"Ppl: I feel bad for Brandon, I hope he gets a sponsor out of this mess, all he did was win a race," Brown tweeted. 
"Me: Hey everyone a new company is taking a chance on me and sponsoring our car! Help me welcome them! 
"Ppl: they look fake, they don't have followers, that check is gonna bounce" 
Season expectations in 2022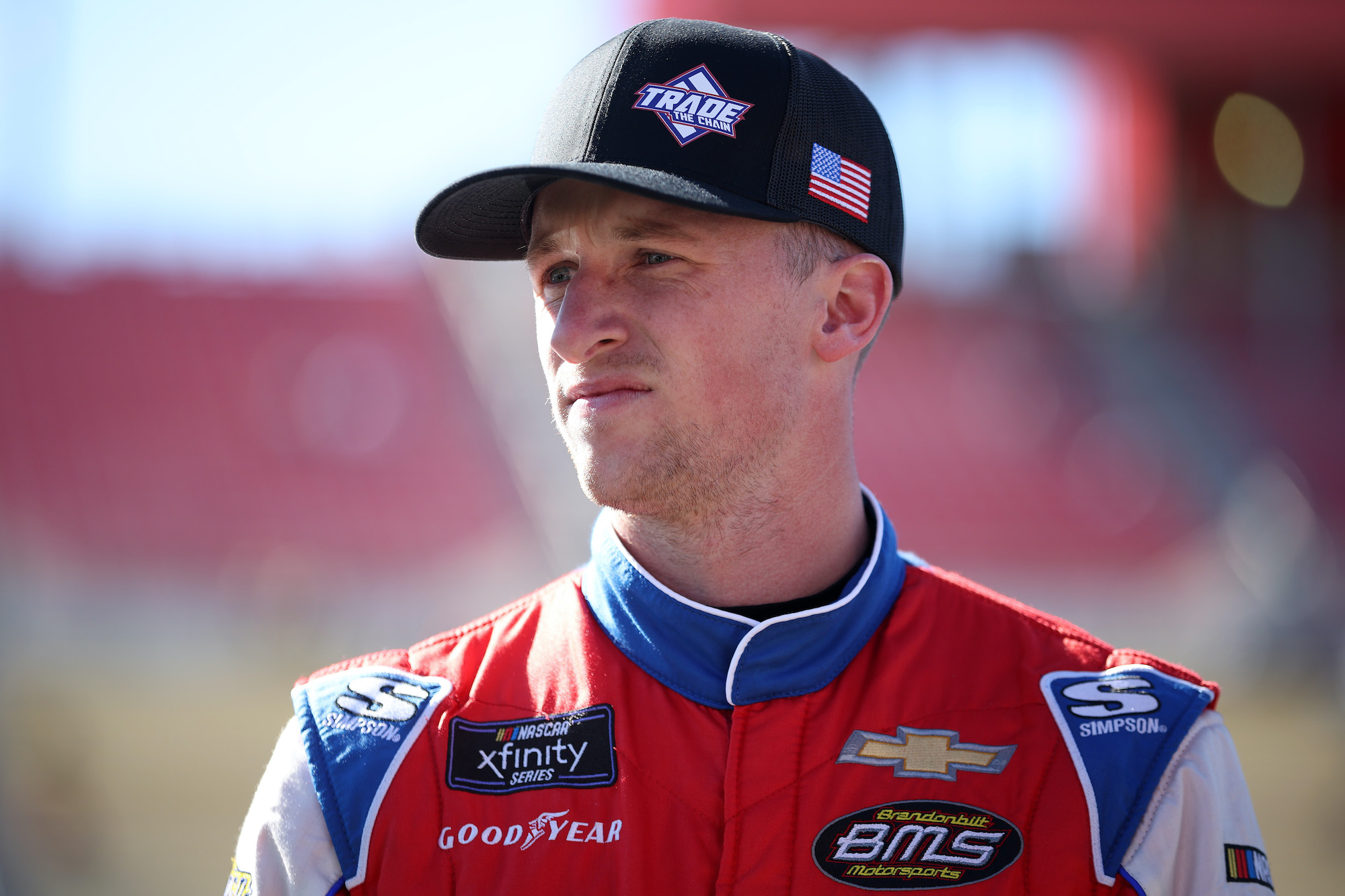 Brandon Brown is understandably frustrated by what he's endured in the last few months through no fault of his own. With the 2022 season underway, the owner-driver can now get a respite from the controversy for at least a couple of hours each Saturday and focus on his true passion.
This year he's hoping to improve on last season's performance when he had a career-best nine top-10 finishes. In the first three races of the season, the results have been mixed. He finished 10th at Daytona, 11th at Fontana, and 29th at Las Vegas.
Brown and the Xfinity Series race this weekend in Phoenix on a track where he earned his second-best finish of 2021, finishing third.  
Like Sportscasting on Facebook. Follow us on Twitter @sportscasting19.