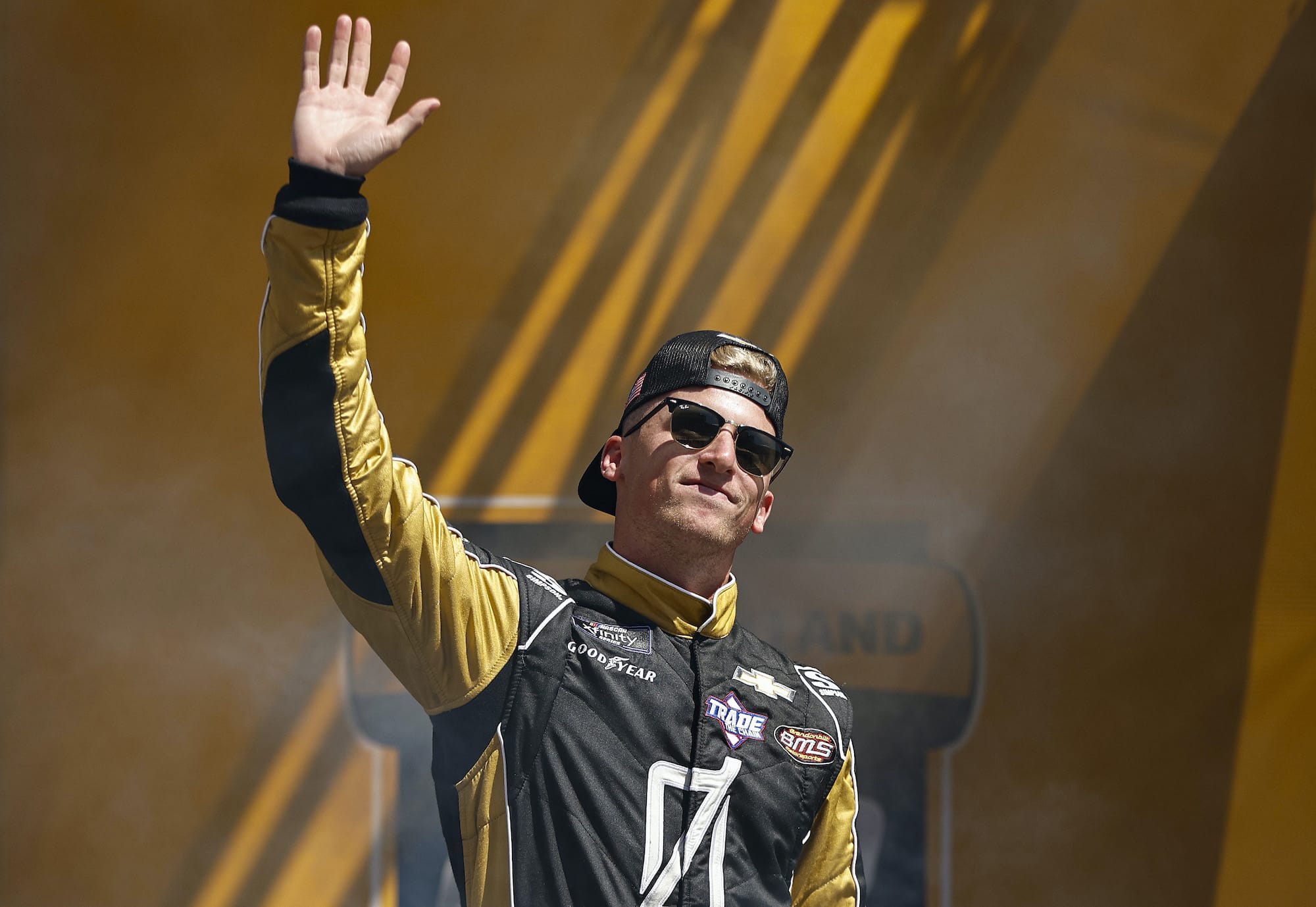 Brandon Brown Finds Redemption by Simultaneously Reconnecting With Painful Past and Familiar Friend in Latest Chapter of Career
Brandon Brown reconnected with his painful past with a familiar friend this week in a surprise announcement about his race team.
It's hard to believe it's been almost a year since Brandon Brown won his first-ever Xfinity Series race at Talladega. But as we all know now, that dream of a moment was short-lived. It quickly became a nightmare due to the postrace interview that had a massive fallout, including a struggle to find sponsors for the 2022 season.
The 28-year-old pieced together various deals but in the last month publicly admitted the rest of the season is in doubt and he'd likely only race a couple of times. However, this week, the driver made a surprise announcement that was a flashback to the race last October, except this time it has a happier ending. 
Brandon Brown loses sponsorships in fallout from chant
After last year's race at Talladega, when Brown's name became associated with a derogatory chant directed at President Joe Biden, getting businesses to sign on with the team was an uphill climb. Unfortunately, when Brown signed with a cryptocurrency company that effectively endorsed the phrase, the climb became that much steeper and even scared away one existing sponsor. 
The winning sponsor for Brown's race at Talladega, Original Larry's Hard Lemonade Brewing Company, came out and said it had no plans to work with him in 2022, citing his choice of sponsorship. 
Company co-founder and vice president Vic Reynolds posted a video statement on Facebook and noted how "the pressure may have put Brandon's race team in a position where mistakes may have been made in choosing a yearlong sponsor instead of sticking with the companies that got him to victory lane."
Reynolds also called out Brown's deal with LGBCoin, referencing how a wise man once told him "that all money is not good money." 
Brown won't race full-time for rest of 2022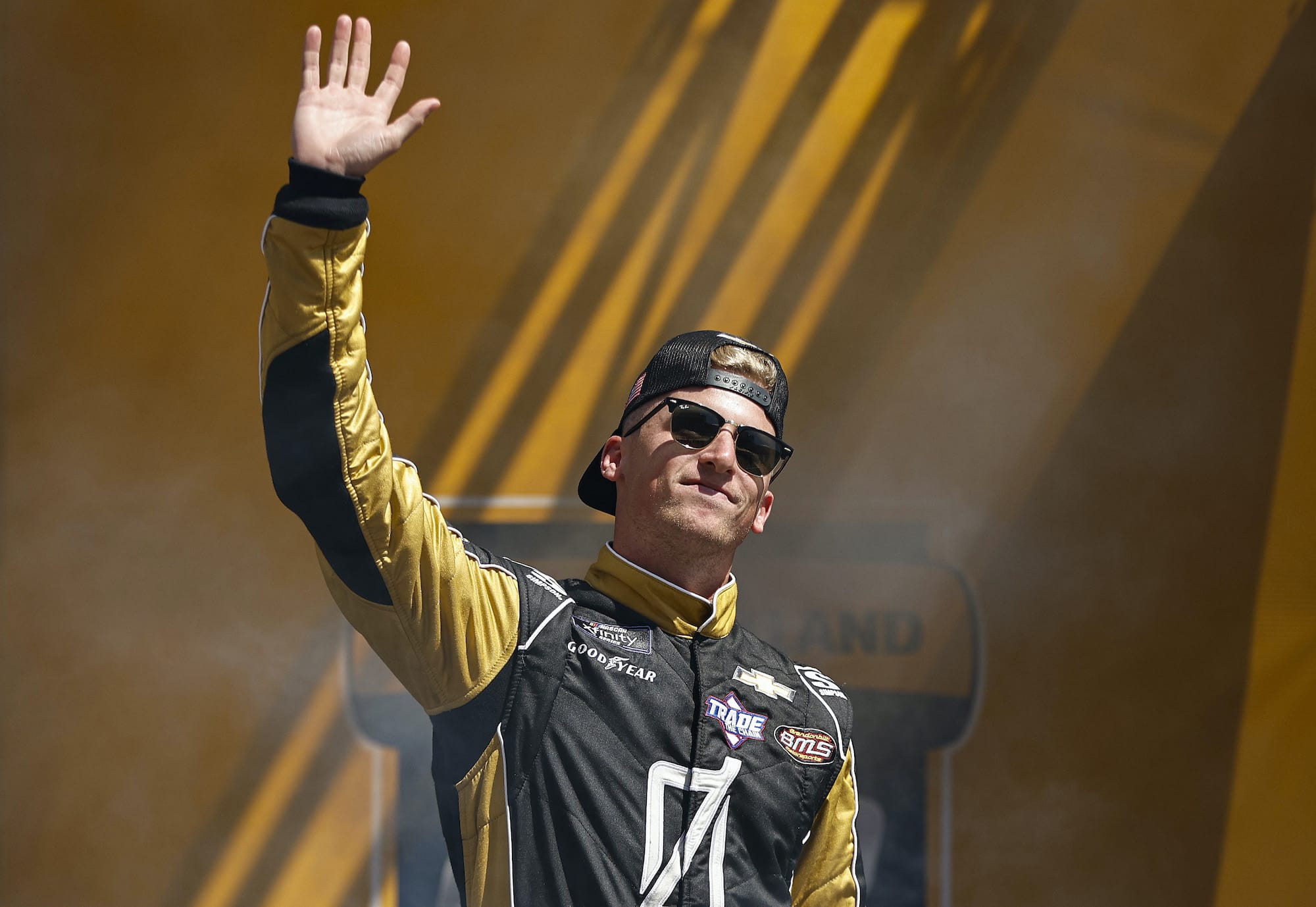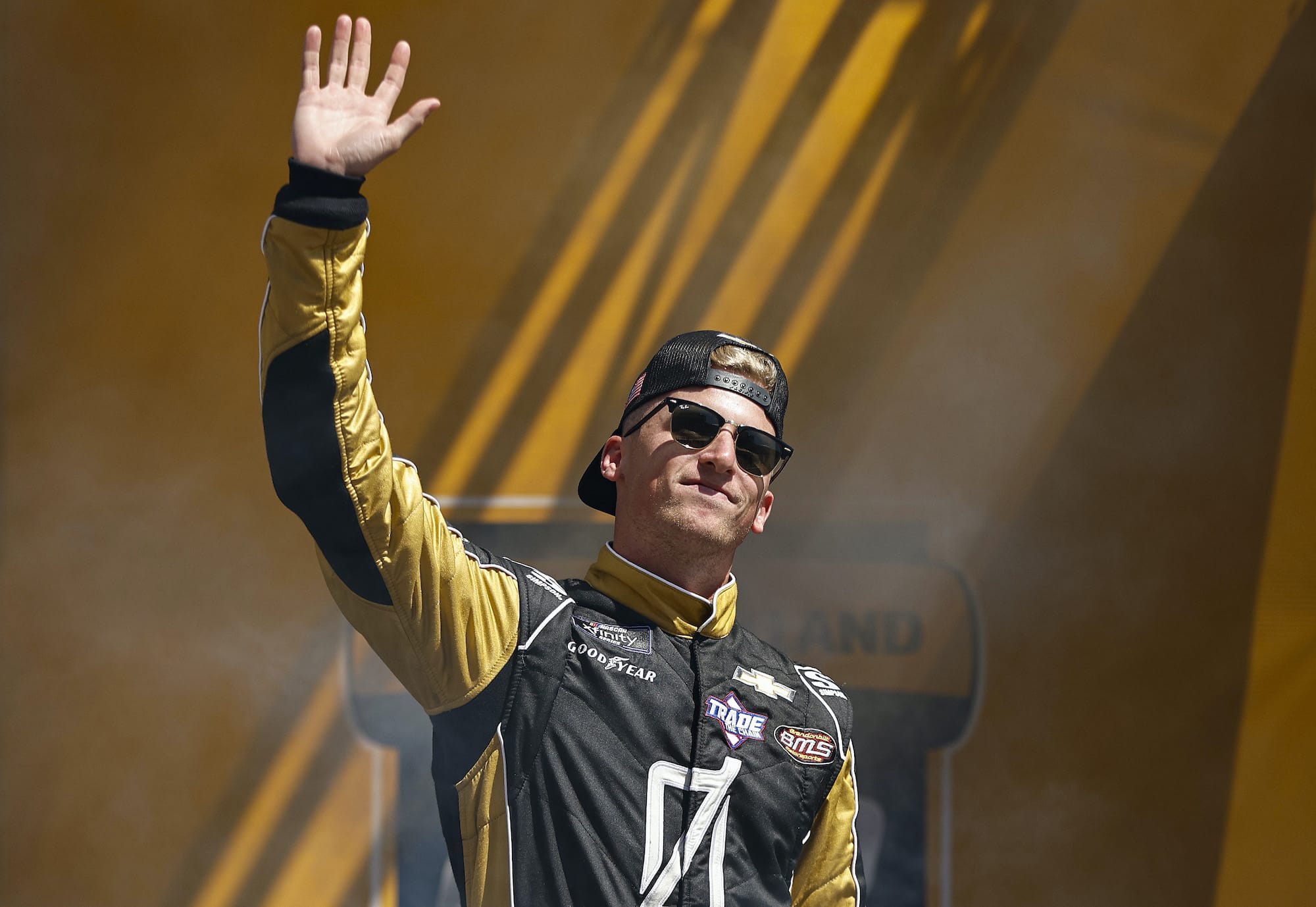 The LGBCoin deal, to no one's surprise, didn't work out. The cryptocurrency lost most of its value and, as a result, wasn't a viable sponsor for the Xfinity team. Struggling to find sponsors, Brown announced last month due to financial issues, he wouldn't be racing a full-time schedule the rest of this season.
"I'll be back in the No. 68 for a handful of races," he told Frontstretch. "Definitely Daytona [International Speedway]. I'll be in the No. 68 in the post-season at Talladega [Superspeedway].
"Other than that? Nah, not really. The team is working on trying to sell some rides to other drivers to keep the funding, which, as heartbreaking as it is for me, I do understand what they have to do to keep BMS in operation … What it's going to take to grow the No. 68 is having other drivers coming and finding success in it, too."  
Announces partnership with familiar friend
This week, Brown, who is undeniably one of the best drivers in using social media to get attention, shared a video on Twitter that begins with the driver walking around a blank car in his shop and audio playing from last year's winning race at Talladega, with the camera panning up to a race-winning banner hanging on the wall. 
The video then included his celebratory moments after the win, before transitioning into a more somber tone, with the lemonade co-founder's statement on leaving the team, followed by news headlines highlighting the team's struggles to find sponsorship. 
Around the halfway point of the two-plus minute video, Brown receives a call from the lemonade company and ends with, "See you soon." The music transitions into a more upbeat tone, and the correlating video shows Brown walking into the parking lot where he greets and hugs Reynolds, before the pair return into the shop and pull off the cover on his car, revealing a newly wrapped car featuring the lemonade company. 
It's a nice redemption story for a driver that was unexpectedly thrust into the spotlight for all the wrong reasons. Getting the race-winning sponsor back on board is a step in the right direction. Now if the team can somehow recapture that magic from last October, it would be a fairytale ending.  
Like Sportscasting on Facebook. Follow us on Twitter @sportscasting19 and subscribe to our YouTube channel.