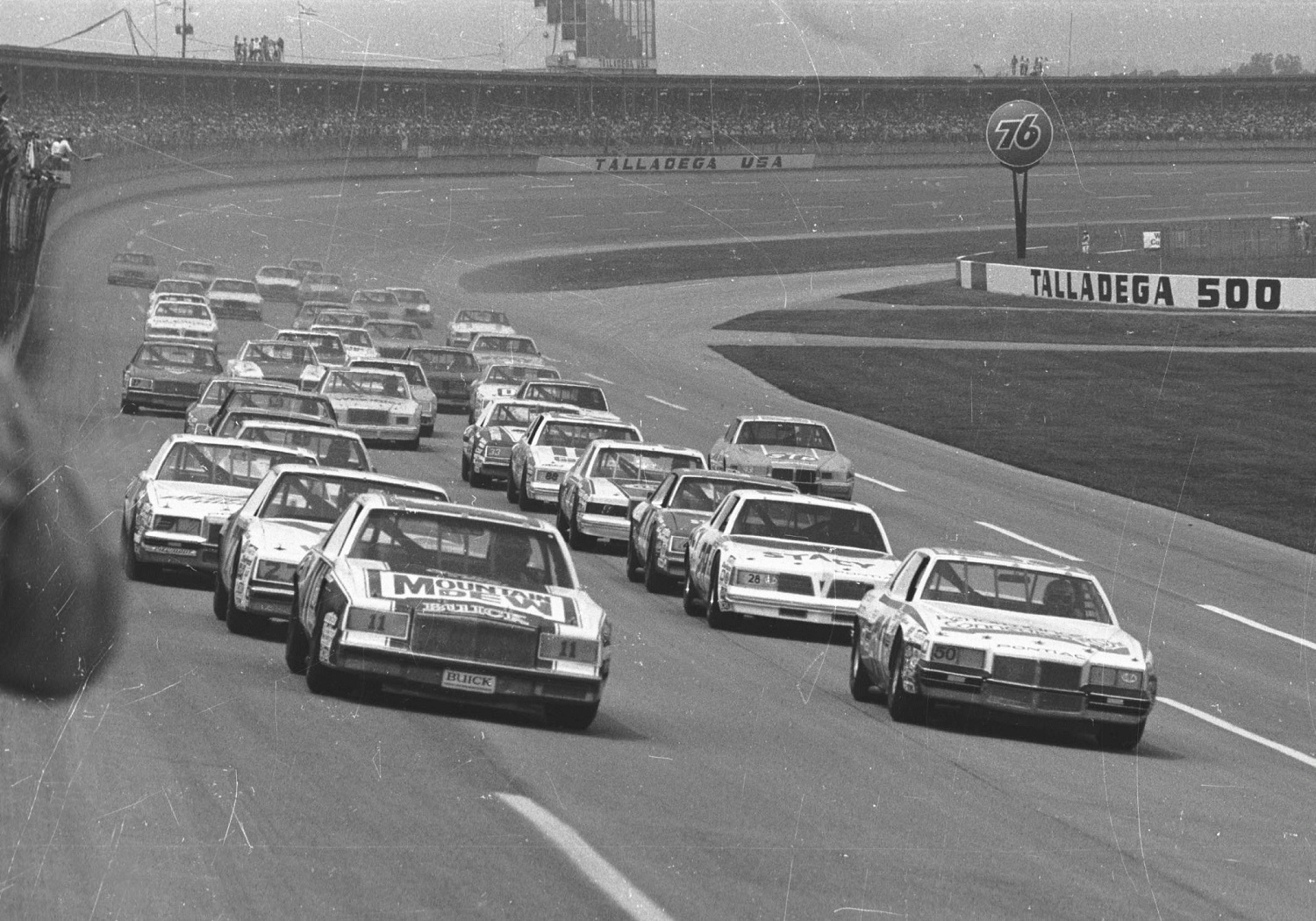 Talladega Legend L.W. Wright Will Tell His Story on the 40th Anniversary of His Crazy NASCAR Scam
Producers of a podcast say they have found L.W. Wright, who pulled off an incredible hoax by racing in the Winston 500 at Talladega in 1982.
He's not a legend on the level of Dale Earnhardt or Richard Petty, but L.W. Wright does own a place in NASCAR lore after scamming his way into racing 13 laps at Talladega in 1982.
The media has told the story for 40 years, but never in Wright's words. Now, however, we're on the cusp of hearing from the man himself about the greatest fakeout in motorsports history.
The L.W. Wright scam at Talladega was legendary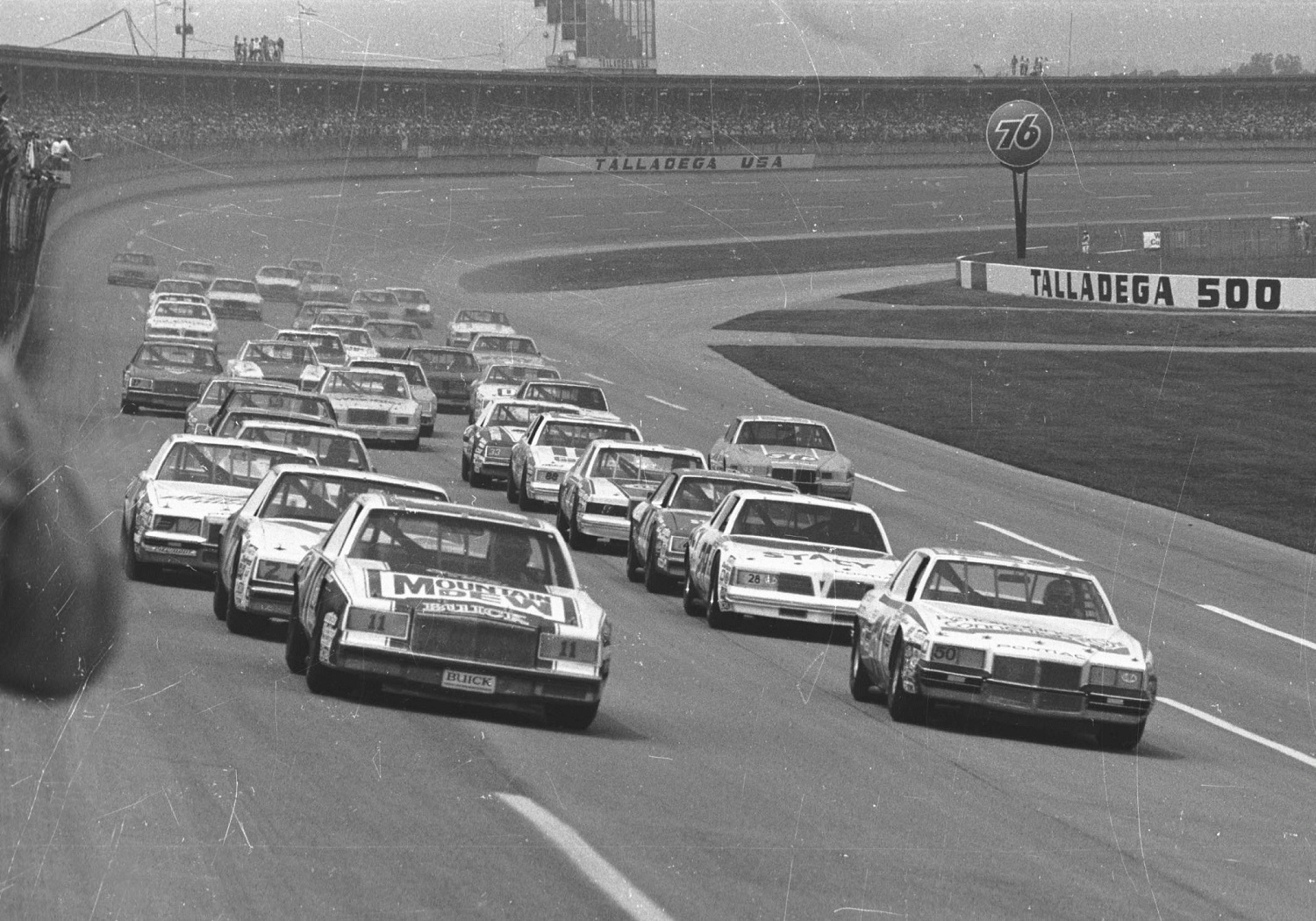 L.W. Wright may have lacked staying power in the NASCAR Cup Series, but he sure made a first impression by pulling off an amazing scam one Sunday afternoon at the 1982 Winston 500 and then promptly disappearing.
Wright's story began in Nashville when he told a local reporter that he had secured sponsorship money from country singers Merle Haggard and T.G. Sheppard to race in a car he'd bought from future Talladega winner Sterling Marlin.
The sponsorship story turned out to be bogus, and the reporter had trouble finding anyone vouching for Wright's credentials. Still, the driver showed up at Talladega and ran a lap fast enough to qualify for the back of the field.
When race day arrived, neither the car nor the driver proved worthy of a superspeedway. Already passed by the leaders minutes into the race, Wright drew a black flag and left the track after running just 13 laps.
He quickly disappeared from the garage area. When creditors searched for him days and weeks later, Wright (no one believes that was his real name) vanished completely. People continued to search, including leading up to last weekend's race at Talladega and the 40th anniversary of his stunt, but no one has found Wright.
Until now.
Podcast says it will unravel the L.W. Wright mystery on May 2
Reporters and broadcasters tried for years to locate L.W. Wright to get a first-person account of his 1982 hoax at Talladega, but every lead ultimately turned into a dead end.
Reporter Larry Woody, who dealt with Wright more than anyone else leading up to the race, may have come closest to solving the mystery. Someone purporting to be a relative of Wright contacted him last year. Details from their conversation strongly suggested the caller was legitimate. Unfortunately, there was no follow-up from the caller, and the trail went cold.
Now, however, The Scene Vault podcast, which chronicles the NASCAR of the past and present, says it has found Wright and spoke with him for an episode to be posted on May 2, the 40th anniversary of the hoax. If it genuinely is Wright, he's likely to be in his early 70s. He's also in the free and clear; the statute of limitations expired long ago on the checks he bounced on his way out of town.
Three questions we're hoping to hear answered
The podcast that will go live on Monday presumably clears up various questions surrounding L.W. Wright's weekend-long career in the NASCAR Cup Series.
The No. 1 question the racing world has certainly must center on curiosity over why Wright did it in the first place. Much of the speculation has been that he worked his way into the Winston 500 to win a bet. If so, how much did he make from the rather audacious stunt?
Question No. 2 would concern how he managed to fall off the face of the earth for so long. While passing some bad checks to fund the exploit wouldn't have triggered a federal investigation, local law enforcement did go looking for Wright while the trail was still hot and came up empty.
Finally, why did Wright wait this long to come out of hiding? The potential legal issues expired long before the turn of the century, and people have been dying to know how he pulled it off.
On the other hand, making us wait allowed the legend to grow. No one will ever come close to duplicating what L.W. Wright did in 1982.
In that sense, it's been worth the wait.
Like Sportscasting on Facebook. Follow us on Twitter @sportscasting19.