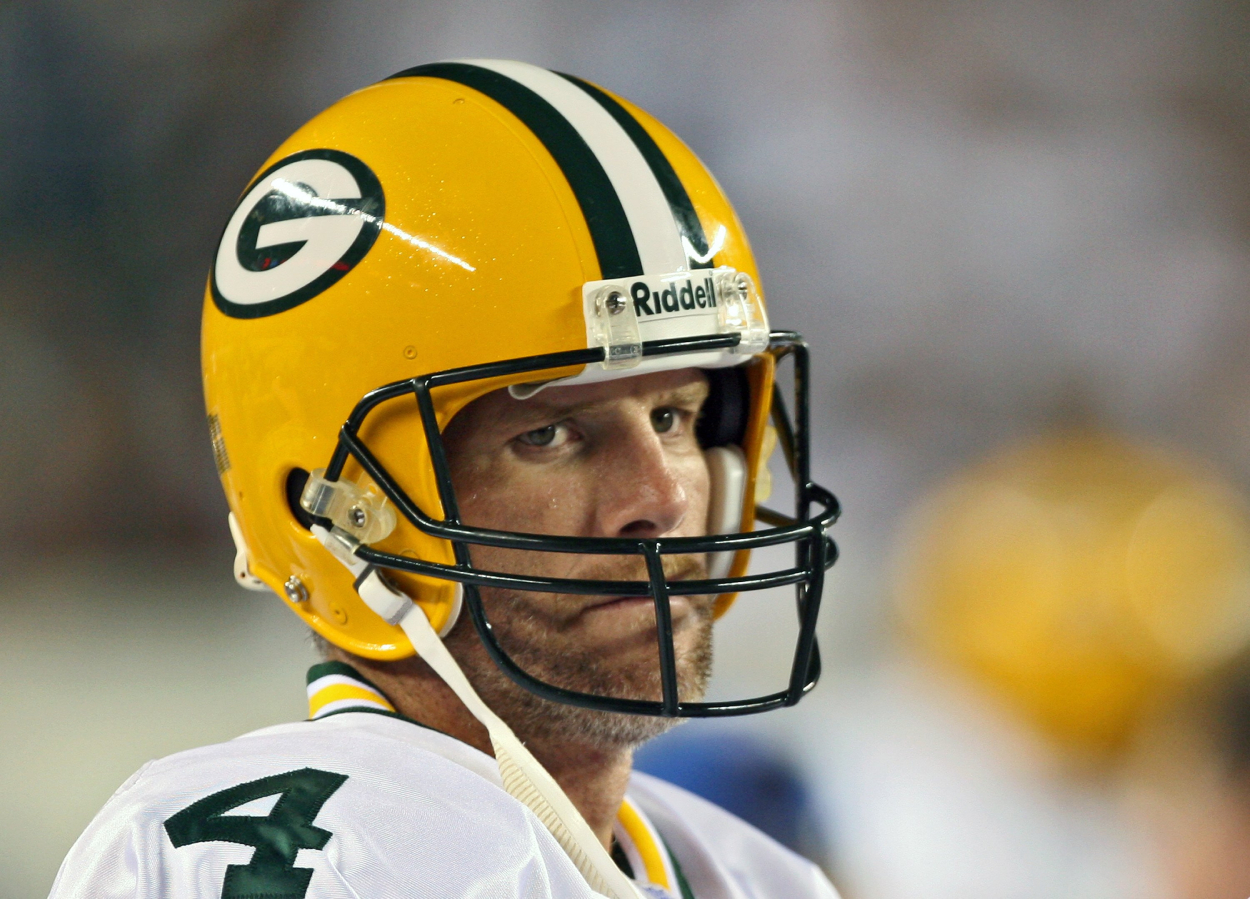 Brett Favre Once Got 'Angry' and 'a Little Hot' Around His Teammates Thanks to a Prank Involving a 'Tin of Dip' and Some 'Fishing Worms'
Brett Favre was known for having fun on the Packers, but his teammate once used a bold prank to have some fun at his expense. This looks at Favre's legendary NFL career, and the bold prank his teammate pulled off with the Packers. It also looks at what happened to the teammate after that.
Behind every legendary athlete are some great stories, and that's no different with former Green Bay Packers quarterback Brett Favre. 
Throughout his NFL career, Favre played like he was in the backyard with friends, and always looked like he was having a blast. One time, though, a teammate had some fun at the Hall of Famer's expense.
Brett Favre was one of the greatest QBs in NFL history on the Packers
Favre will never be considered the GOAT because of his 336 career interceptions, which are the most in NFL history. He also only won one Super Bowl, which doesn't compare to the other guys who have arguments for the GOAT title.
He was, though, still one of the greatest quarterbacks to ever play.
Favre earned 11 Pro Bowl selections in his career and was a three-time NFL MVP. He ultimately led the NFL in passing yards in two different seasons with the Packers and led it in passing touchdowns four times. Overall, he threw for 71,838 yards, which is fourth all-time, and 508 passing touchdowns, also fourth.
The former Southern Mississippi star — who also started for the New York Jets and Minnesota Vikings at the end of his career — led the Packers to two Super Bowls during his time in Green Bay and won it all during the 1996 season.
Favre, who often looked like a kid playing the game he loves, was one of the most entertaining players to watch, and his love for the game paid off by him having a Hall of Fame career.
Matt Hasselbeck pranked Brett Favre by messing with his 'tin of dip'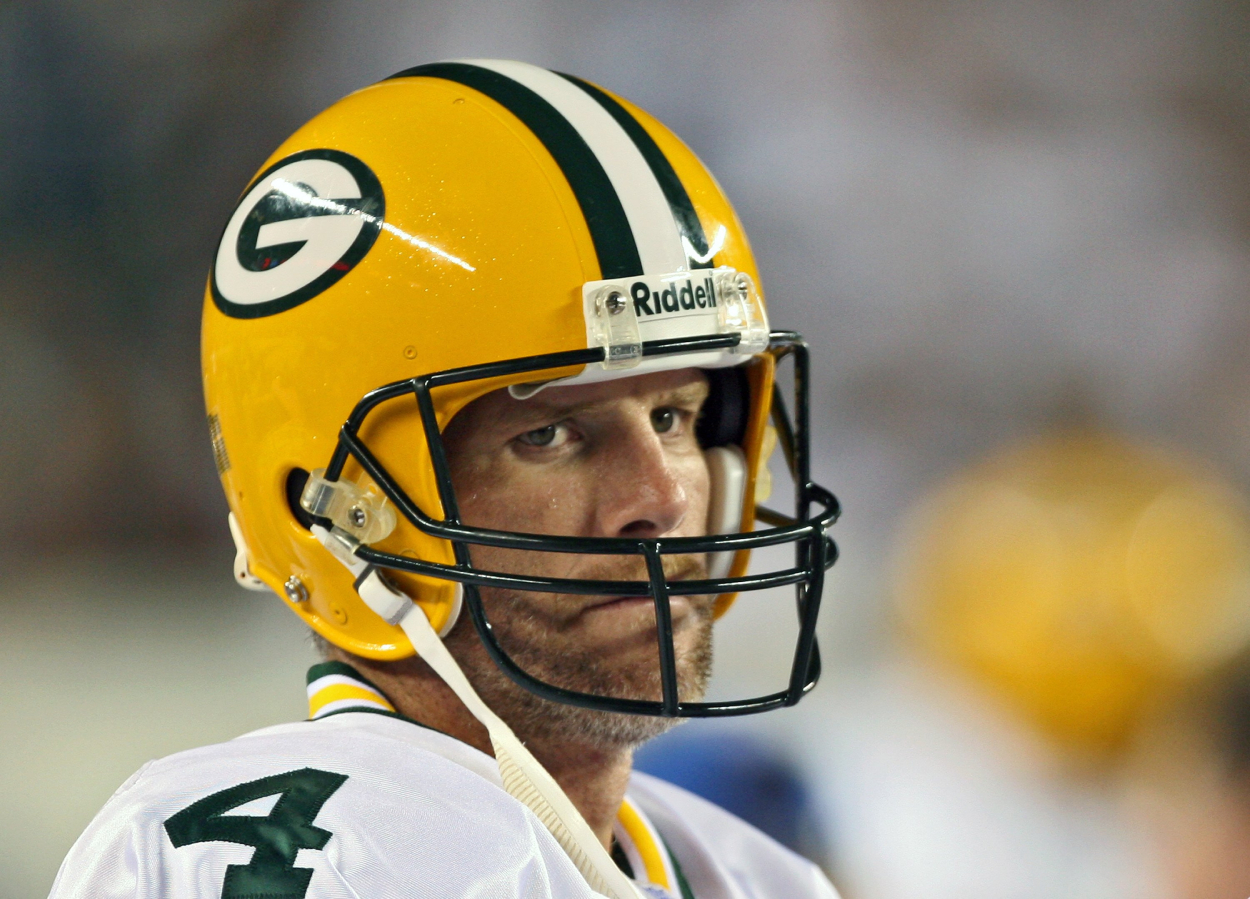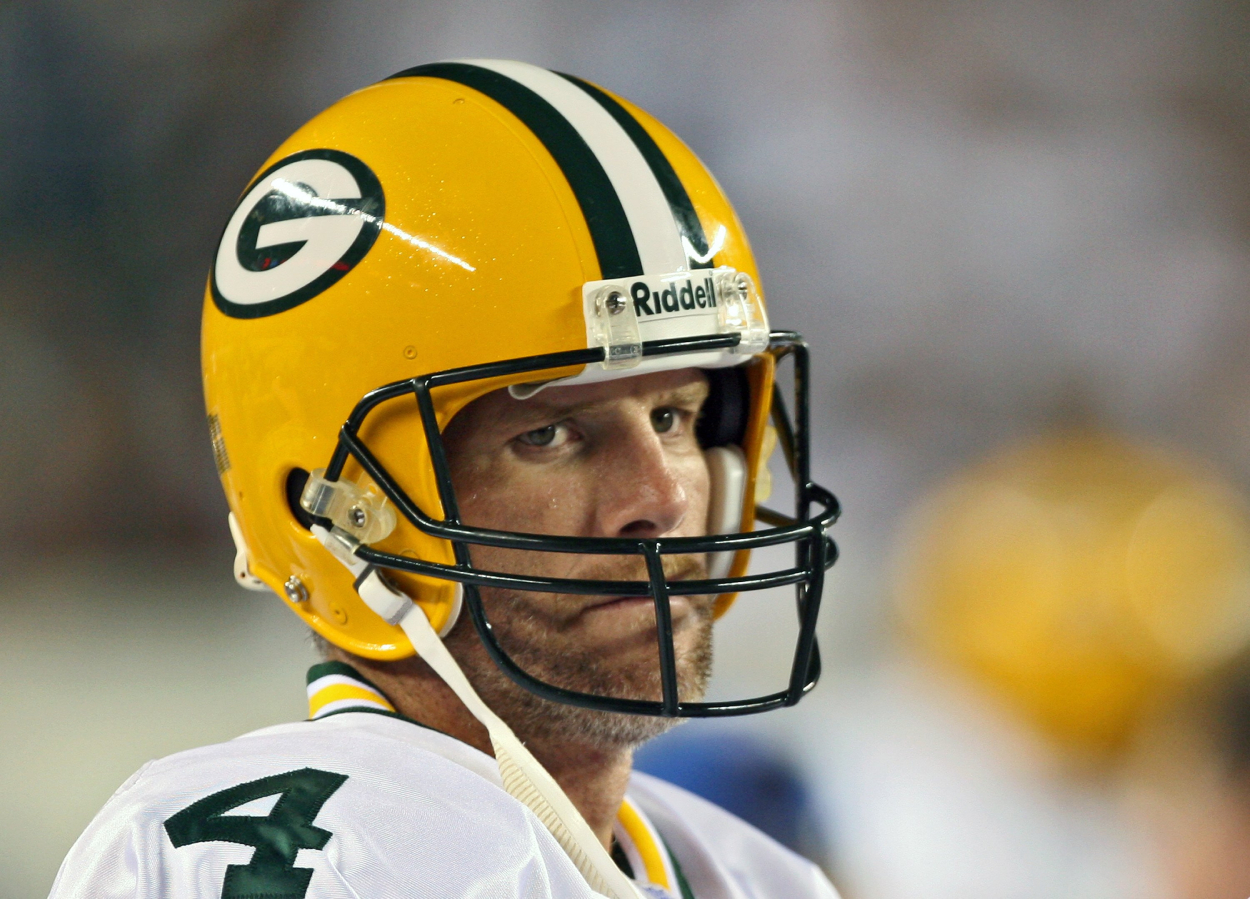 CBS Sports once documented some of the greatest Favre stories ever told, and there were a lot of them. One of the greatest, though, came from Favre's former backup.
No, it wasn't Aaron Rodgers, but it was another former backup who went on to have success: Matt Hasselbeck.
Hasselbeck, who was in Green Bay from 1998 through 2000, said that they went out to eat for dinner on a night off during training camp. On the way back, Hasselbeck picked "up some fishing worms" so he could "secretly hide it in Brett's tin of dip."
Once they later started watching film, Favre then settled into his routine of going to "put a dip in," but had an unpleasant surprise.
"He does it, and he freaks out," Hasselbeck said, per CBS Sports. "And he didn't know who did it, but he was sure that it was probably [former NFL QB] David Klingler. He was kind of a fisher, Southern kind of guy. I'm a city kid from Boston who took the train to school every day. So he's all angry and Andy [Reid] knew I did it, and Doug Pederson knew I did it."
Reid, the current Chiefs head coach who was Green Bay's quarterbacks coach at the time, then started taking the blame.
"Andy stands up because Brett got a little hot and was like, 'I did it! It wasn't him, it was me!' Andy took the bullet," Hasselbeck said, per CBS sports. "And that's when I was like, 'No, Andy didn't do it, I did it.' I've never seen someone go from so angry to almost proud, like, that quick. He was ready to fight, then he was like, 'Yeah, that's pretty solid.'"
If anyone learned anything that day, it was to not mess with Favre's dip.
Matt Hasselbeck also became a successful quarterback
Luckily for Hasselbeck, he lived to tell the story — and he lived to become a pretty successful quarterback.
After his time in Green Bay, Hasselbeck went to the Seattle Seahawks in 2001 and became a three-time Pro Bowl quarterback there. He threw for as many as 3,966 yards with the Seahawks in 2007. He also had 28 passing TDs that year. The former sixth-round draft pick even led Seattle to the Super Bowl during the 2005 season.
Overall in his career, Hasselbeck threw for 36,638 yards, 212 touchdowns, and 153 interceptions.
At one point, Hasselbeck may have been known as Favre's backup and the guy who put worms in Favre's dip, but he proved to be much more than that. He was a pretty stellar quarterback. 
Hopefully, though, Favre learned to keep a close eye on his dip.
Stats courtesy of Pro Football Reference