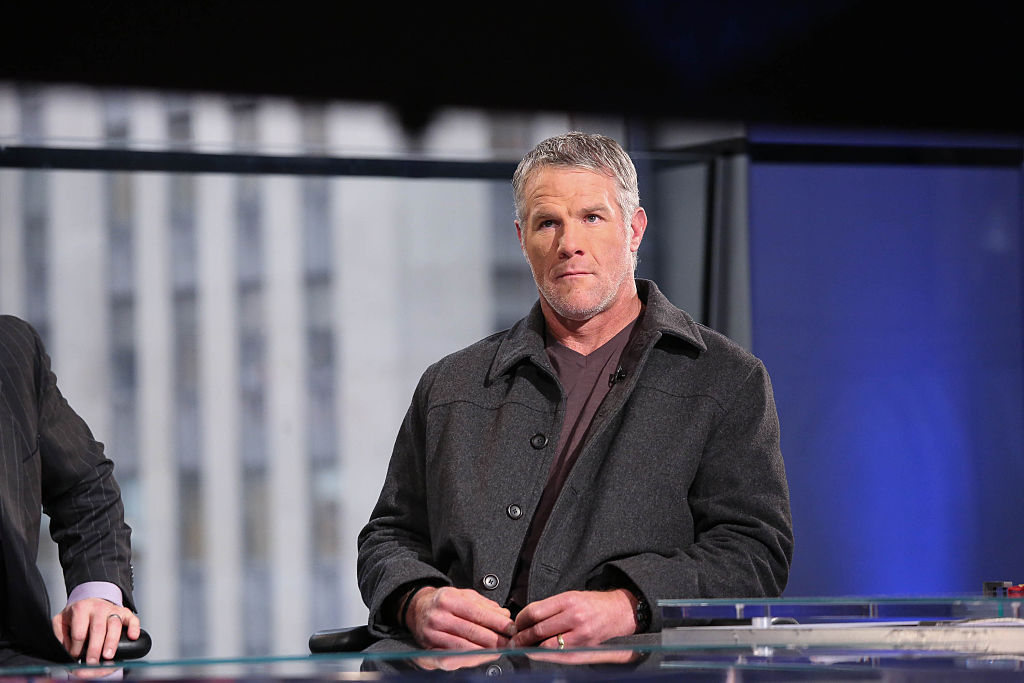 Brett Favre Views Colin Kaepernick as a Hero Like Pat Tillman
Brett Favre is one of the NFL's greatest quarterbacks and viewed as a hero by many sports fans. Favre recently said Colin Kaepernick is a true hero like Pat Tillman.
To many football fans, Hall of Fame quarterback Brett Favre is considered a hero for his accomplishments in the NFL. The three-time MVP said based on Colin Kaepernick's stand against racism and what it cost him, he will go down in the history books and be remembered as a true American hero like former NFL player Pat Tillman.
Pat Tillman gave up game and life for country
The Arizona Cardinals drafted Pat Tillman out of Arizona State in the 7th round of the 1998 NFL draft. Not many pundits gave the selection of the 5-foot-11-inch Tillman a second thought. Most figured he'd be just another seventh-rounder that would get cut at some point in training camp.
Tillman not only didn't get cut, he made the team and made an immediate impact his rookie season. That year Tillman started 10 games with the Cardinals and finished fifth on the team in tackles with 73. Tillman's best season was 2000, when he finished second on the team with 155 tackles. He put up solid statistics in 2001, but after 9/11 happened, numbers and football weren't on the top of his mind; serving his country was.  
In May 2002, eight months after the September 11 attacks, Tillman turned down a three-year, $3.6-million offer from the Cardinals to enlist in the U.S. Army with his brother Kevin. Tillman served one tour in Iraq, where he was part of the initial invasion of Iraqi Freedom. In late 2003, Tillman deployed to Afghanistan as an Army Ranger. He died tragically in April 2004 in a friendly fire accident.  
Brett Favre said Colin Kaepernick a hero like Tillman
When Colin Kaepernick took a knee in 2016, he clearly stated his motivation for doing so.  
"I am not going to stand up to show pride in a flag for a country that oppresses black people and people of color. To me, this is bigger than football, and it would be selfish on my part to look the other way."

Colin Kaepernick
Despite Kaepernick's intentions, many, including the President, viewed his taking a knee during the national anthem as disrespectful to the flag and military. For NFL owners, that backlash was a red flag. They proceeded to blackball Kaepernick. He hasn't played a single snap since.
Brett Favre said Kaepernick's willingness to take a stand for something and sacrifice the game he's dreamed of playing since a young age is quite admirable and reminds him of someone else everyone considers a hero.
"I can only think of—right off the top of my head—Pat Tillman's another guy who did something similar, and we regard him as a hero," Favre told TMZ.com. "So I'd assume that hero status will be stamped with Kaepernick as well… It's not easy for a guy his age, black or white, Hispanic, whatever, to stop something that you've always dreamed of doing and put it on hold—maybe forever—for something that you believe in."
Brett Favre on Colin Kaepernick returning to the game
Colin Kaepernick's name has been front and center since protestors took to the streets of American cities speaking out against systemic racism and police brutality following the death of George Floyd. Many have said one potential step in the right direction would be to give Kaepernick a chance to try out for an NFL team. 
While NFL commissioner Roger Goodell has refused to apologize directly to Kaepernick, he did say the former 49ers quarterback should be given a chance to play in the NFL if he'd like to continue. 
"If he wants to resume his career in the NFL, then obviously it's going to take a team to make that decision," Goodell told ESPN's Mike Greenberg. "But I welcome that, support a club making that decision and encourage them to do that."
The Green Bay Packers legend, who knows a thing or two about coming out of retirement, agreed. 
"I think from a football sense, I can't imagine him being that far out of shape or that far out of touch with football that he doesn't deserve a shot… And he's still young and hasn't been hit in several years, so there's no reason to think that he's lost that much of a step."
Favre's comments likely won't influence any team one way or another to select Kaepernick. But Favre's words do show he understands Kaepernick's return to action as an NFL quarterback doesn't really matter because he's already etched a much bigger legacy in the history books than he ever could on a football field.