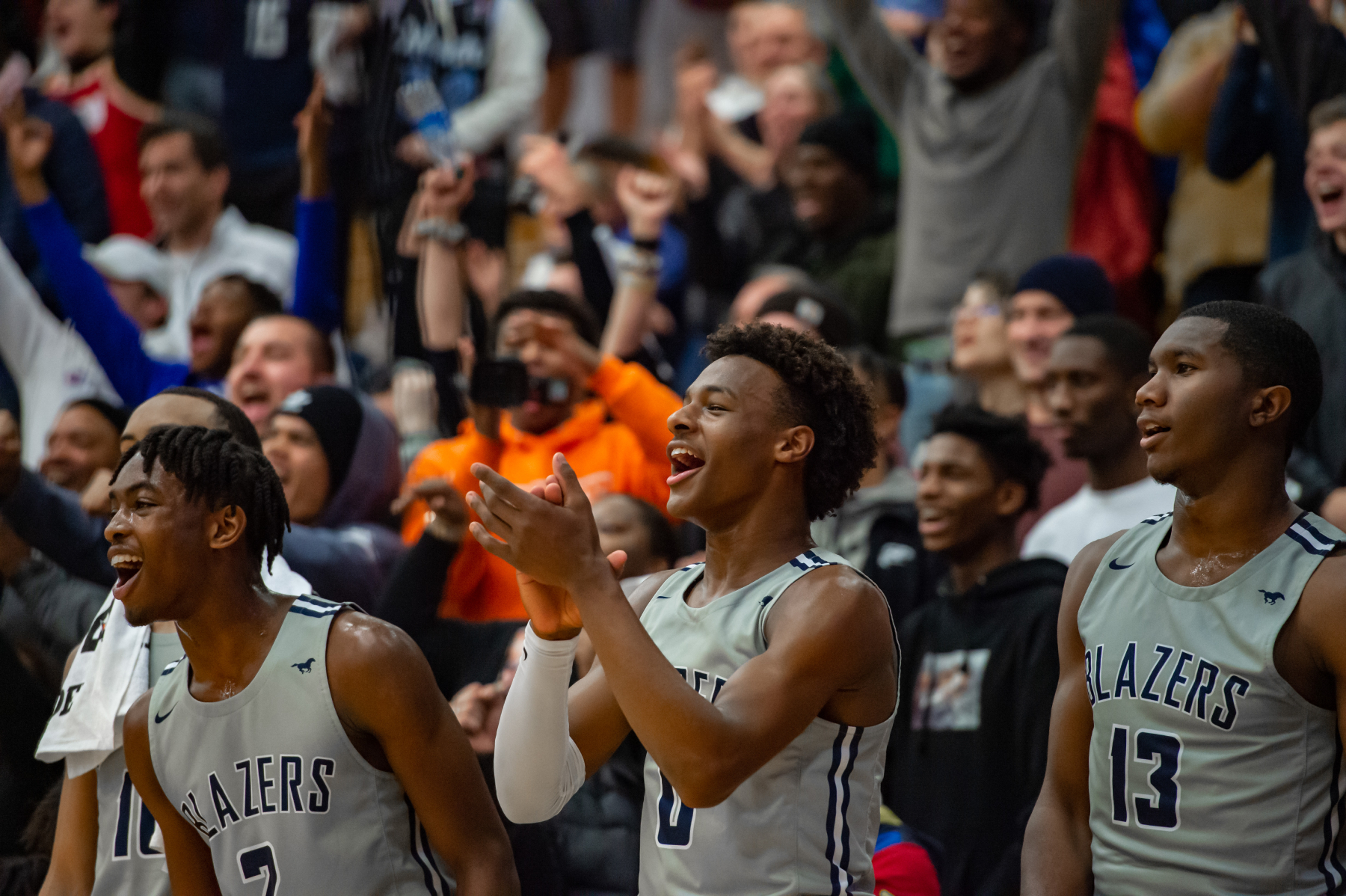 Bronny James and Zaire Wade: Who Is the Better Recruit?
Bronny James and Zaire Wade are both pretty recognizable because of their dads, LeBron James and Dwyane Wade. Who is the better recruit?
Two NBA legends have sons trying to make names for themselves as basketball players, LeBron James and Dwyane Wade. Many people have seen James' son, Bronny, all over the internet while Wade's son Zaire has also had videos make some rounds. Both guys seem to have college basketball and NBA dreams, so out of the two, which one is the better recruit?
Zaire Wade has reclassified to the 2021 class
Zaire and Bronny both played for Sierra Canyon last season. However, Zaire will not be playing there next season after struggling to get playing time. Dwyane did not even go to the state title game because of Zaire's lack of time on the court. 
"I will not be there," Wade said on Inside the NBA on TNT, according to ESPN. "My son isn't playing, and I don't want to do nothing to the coach [Andre Chevalier]. I won't be there. But I'll be rooting for the kids."
Sierra Canyon was pretty stacked, with Bronny and five-star prospects Ziaire Williams and BJ Boston. Zaire Wade also reportedly tore a ligament in his right ankle, which sidelined him for a good part of the season, according to 247Sports.
Zaire was initially a class of 2020 recruit and was the No. 140 overall player in 247Sports' rankings for that class. However, he announced in April that he will reclassify to the 2021 class and will transfer to Brewster Academy in Wolfeboro, New Hampshire, according to 247Sports. 
According to his profile on 247Sports, Zaire is a three-star recruit with a composite score of 0.8892. It also says that he has three offers from Rhode Island, Toledo, and DePaul. 247Sports' Josh Gershon lists Zaire as a Power-5 starter in Zaire's scouting report. 
Bronny James is still a young prospect
Bronny was just a freshman for Sierra Canyon last season as he is a class of 2023 prospect. However, he still played in all 34 games last season, the only player to do so, according to the Los Angeles Daily News, and he averaged 4.1 points per game in 15 minutes.
His best game actually came in a 59-56 win over St. Vincent-St. Mary, his dad's alma mater, as he scored 15 points and was the game MVP. He also had a game where he scored 17 points later in the season. 
Being so young, Bronny does not have a score on 247Sports, but ESPN has him as a four-star recruit. He also has an offer from Kentucky, according to his 247Sports profile. Evan Daniels of 247Sports said in his scouting report for Bronny that "his upside will be determined by his physical and skill growth." He did, however, say that Bronny is impressive athletically and has a good feel for the game. He also noted that Bronny is an impressive shooter.
So, Bronny is still young, but for now, it looks like he is the better recruit over Zaire. 
Bronny and Zaire both have big shoes to fill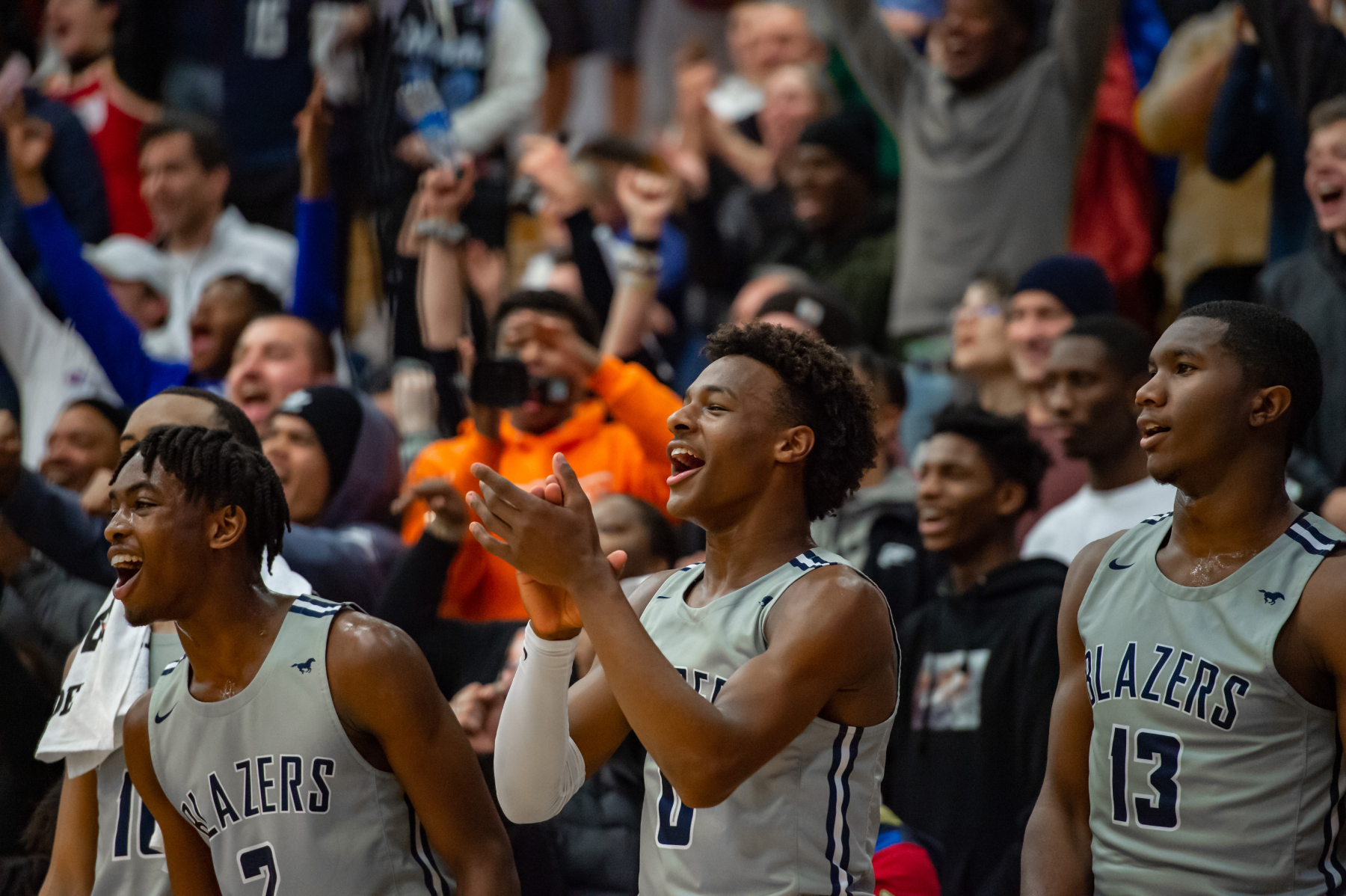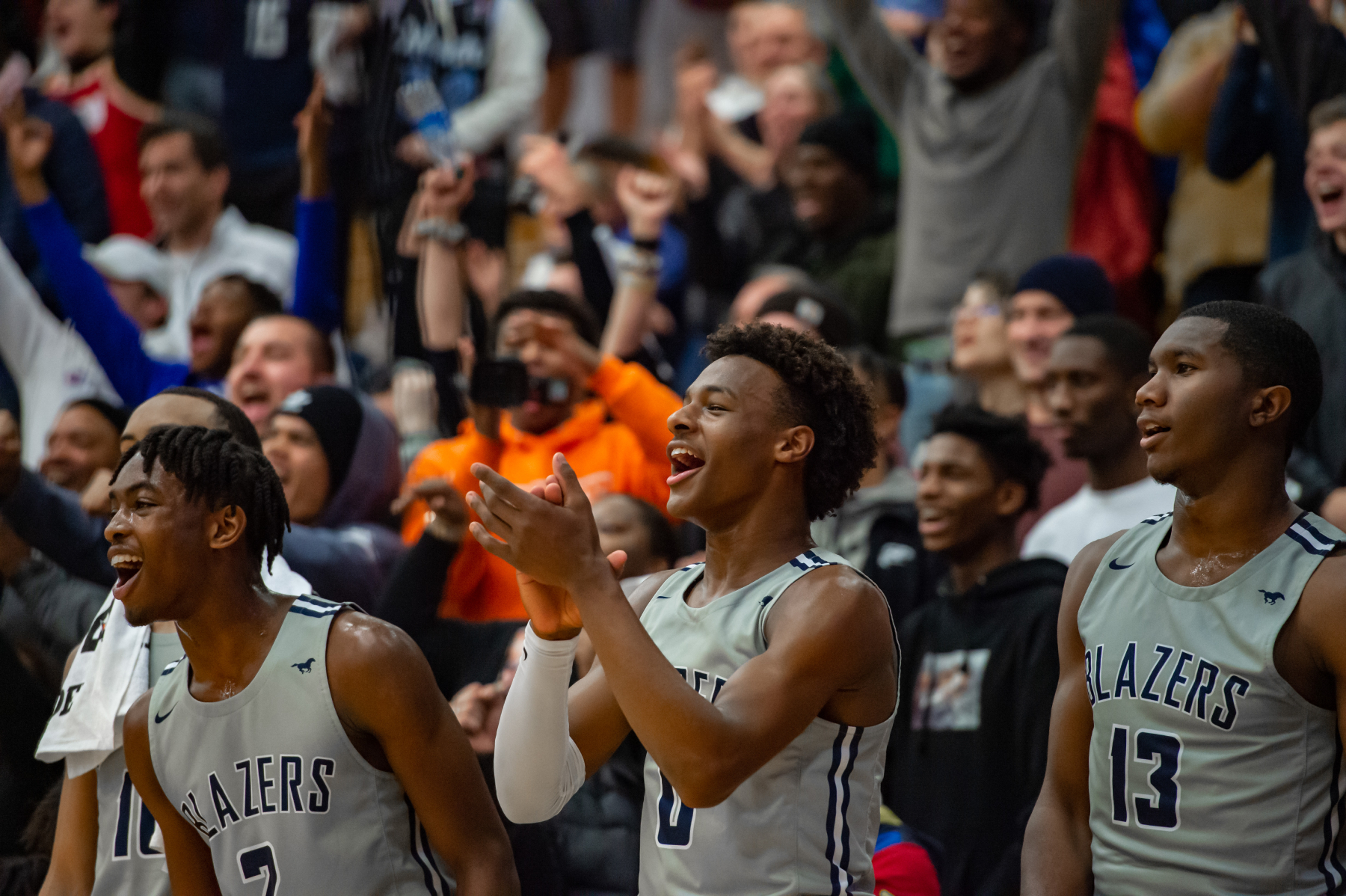 Let's be honest; it will be hard for both of them to live up to the legacies of their fathers. 
LeBron is a 16-time All-Star, a four-time league MVP, a three-time NBA champion, and a three-time NBA Finals MVP. For his career, LeBron is averaging 27.1 points per game to go with 7.4 rebounds and 7.4 assists. His 34,087 career points are third all-time, and his 9,298 career assists are eighth all-time. 
Dwyane, who is now retired, was a 13-time All-Star, a three-time NBA Champion, and he won one NBA Finals MVP. For his career, Dwyane averaged 22 points per game, 4.7 rebounds, and 5.4 assists.
It will be hard for Bronny or Zaire to have professional careers that even compare to their dads', but it will be fun to watch if they do.
NBA stats courtesy of Basketball Reference