Bronny James Proves He Might Already Be More Athletic Than His Dad With Ridiculous Windmill Dunk
Bronny James is inching closer and closer to possibly joining his father, LeBron James, in the NBA. The high school junior is a four-star prospect in the class of 2023, and he'll be eligible to enter the NBA draft as soon as 2024.
After undergoing knee surgery to repair a torn meniscus back in February, Bronny wasn't able to play for a few months. But he's back to being 100% healthy based on the ridiculous windmill dunk he threw down during Sierra Canyon's Midnight Madness event over the weekend.
Bronny James underwent knee surgery nine months ago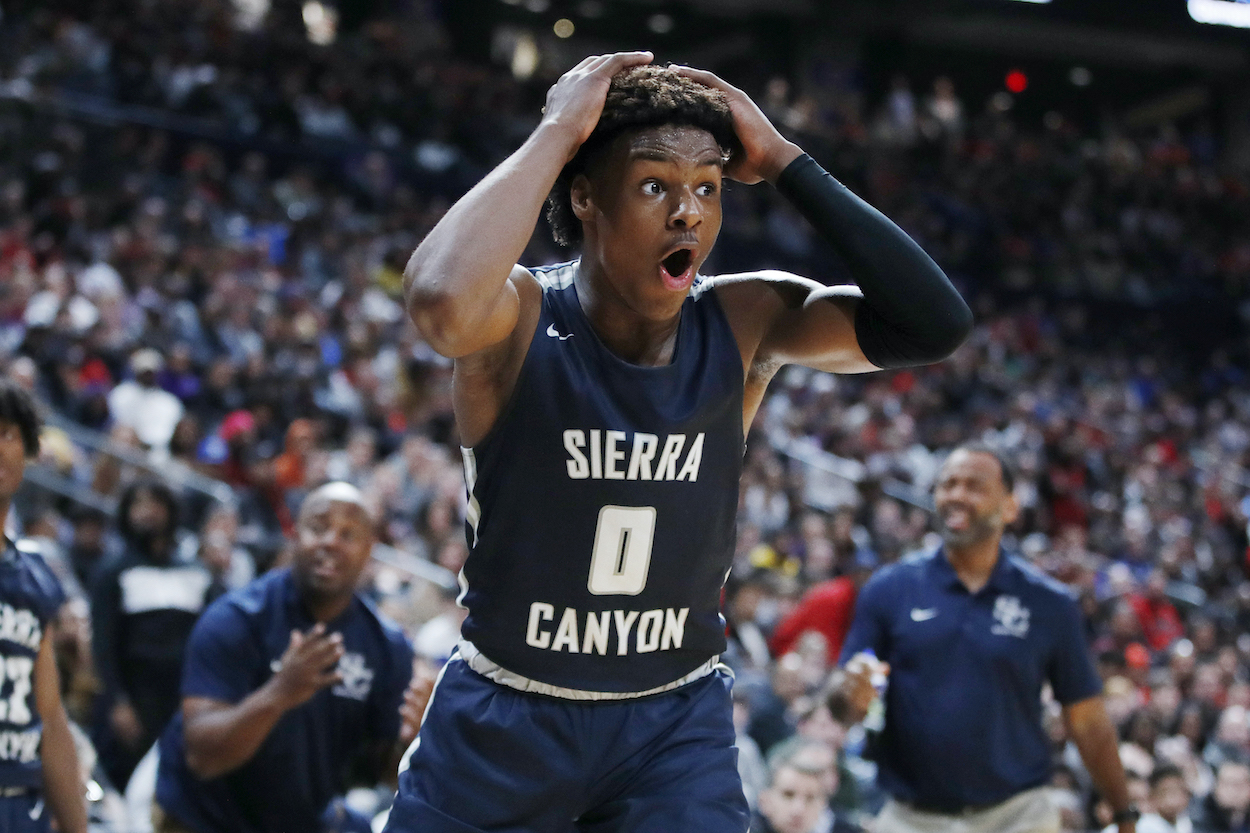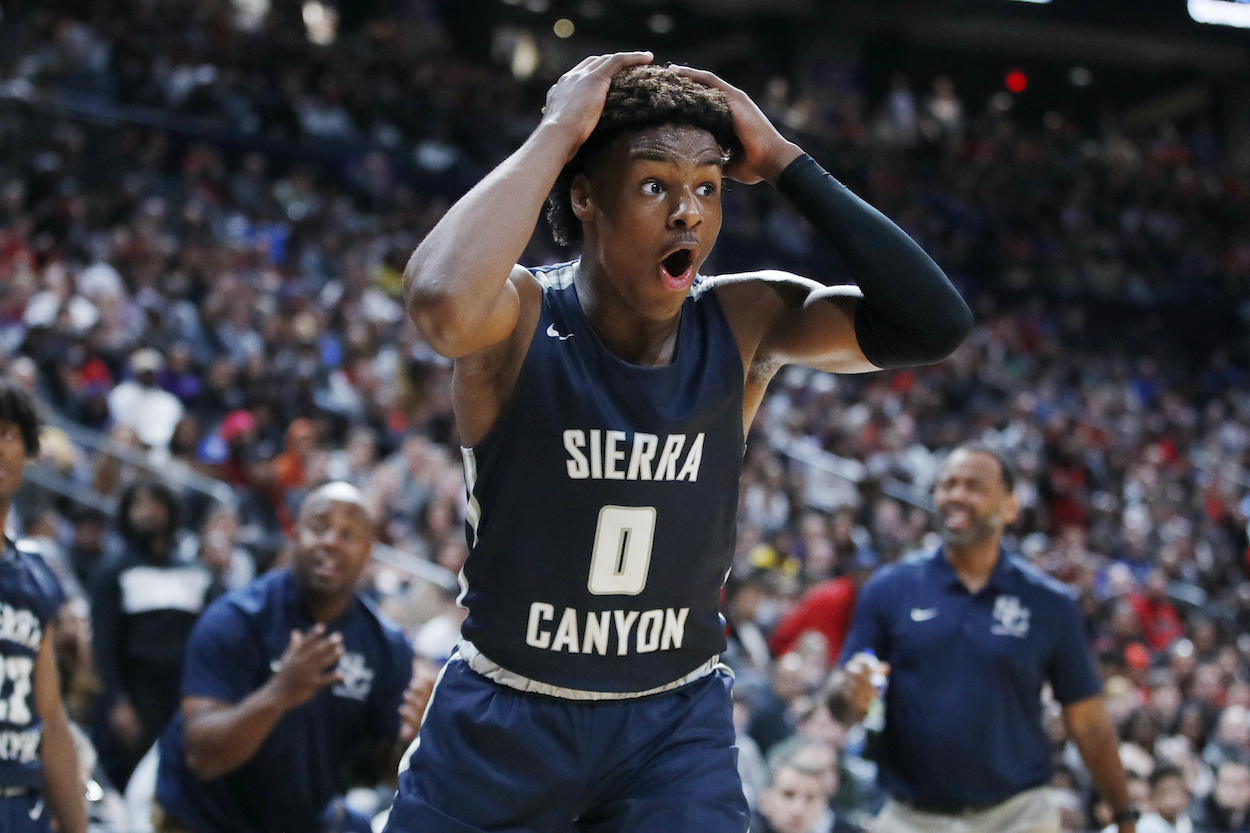 Back in early February, Bronny suffered a torn meniscus in the middle of his sophomore season at Sierra Canyon. The star prospect underwent surgery to repair the injury a few weeks later.
It was unfortunate timing for LeBron's oldest son and protégé, as he missed his entire sophomore season due to the injury. Bronny averaged 4.1 points in 15 minutes per game as a freshman in 2019-20.
The injury likely scared off a few interested college coaches, but Bronny is still a four-star prospect in the class of 2023. He's currently ranked as the 52nd-best recruit in the class by 247Sports.
Bronny James channels his inner LeBron with ridiculous windmill dunk
We haven't seen much from Bronny in recent months as he's been recovering from the torn meniscus that sidelined him for his sophomore season, but he looked completely healthy over the weekend while participating in a dunk contest for his high school.
During Sierra Canyon's Midnight Madness event on Friday, Bronny threw down a mean windmill dunk that sent his teammates and fans into a frenzy. LeBron posted a video of the dunk on Instagram with the caption, "Scary hours coming soon!!"
LeBron also posted a still photo of Bronny's dunk that made it look even more impressive. The 6-foot-3 guard had his head above the rim in the picture, proving he's 100% recovered from his knee injury and possibly more athletic than his father at just 17 years old.
Teaming up with dad in the NBA?
Now that Bronny is back on track in regards to his health, he should be able to play a full season as a junior for Sierra Canyon. All eyes will be on the star prospect as he attempts to improve his recruiting ranking heading into his senior year.
Bronny will most likely have his pick of any college he wants to attend in 2023. Not only is he one of the best guards in his class, but nabbing LeBron's son would do wonders for recruiting for the lucky college coach who gets him to put pen to paper.
Once Bronny heads to college in 2023, the conversation will immediately switch to whether he'll be able to team up with his father in the NBA. By December of 2024, LeBron will be 40 years old, so he'll be well out of his prime by the time Bronny comes around.
But still, the future Hall of Famer would love to stick around long enough to play against (or with) his son on an NBA court.
Like Sportscasting on Facebook. Follow us on Twitter @sportscasting19.