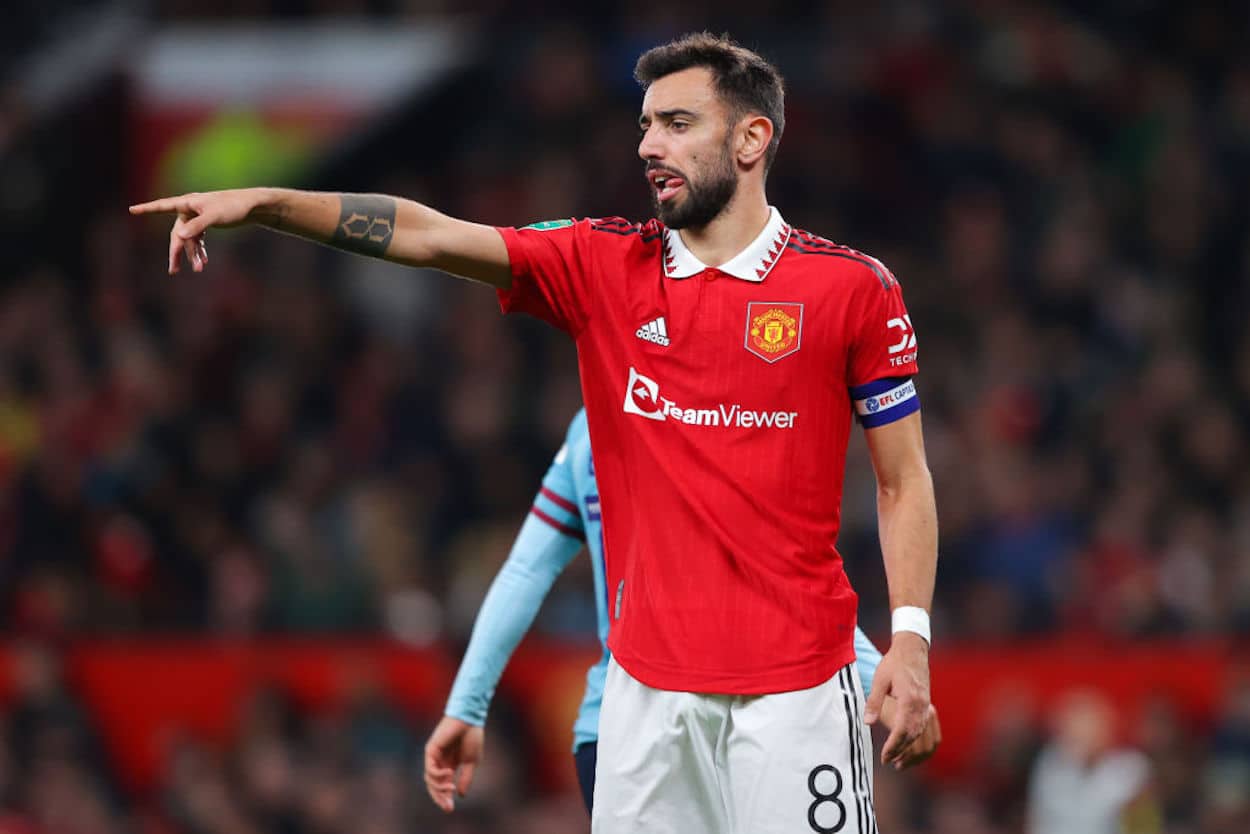 Bruno Fernandes Tattoos: What Are They, and What Do They Mean
Bruno Fernandes might not be everyone's cup of tea, but he's a recognizable part of the Manchester United squad. Let's take a closer look at his tattoos.
Whether you like it or not, professional soccer has become a big-time business. That's made it more important than ever for athletes to become recognizable global figures. If everyone is a brand onto themselves, they have to be known around the world. Take, for example, Manchester United midfielder Bruno Fernandes.
While the Portugal international might not be everyone's cup of tea, he's a talented player with plenty of name recognition. Part of that is due to his career path — you don't play for Sporting, Manchester United, and Portugal without gaining plenty of followers — but he's also a visually distinctive man. Part of that is due to his tattoos.
So, with that in mind, let's take a closer look at Bruno Fernandes' tattoos and what they mean.
Why does Bruno Fernandes have a '23' tattoo?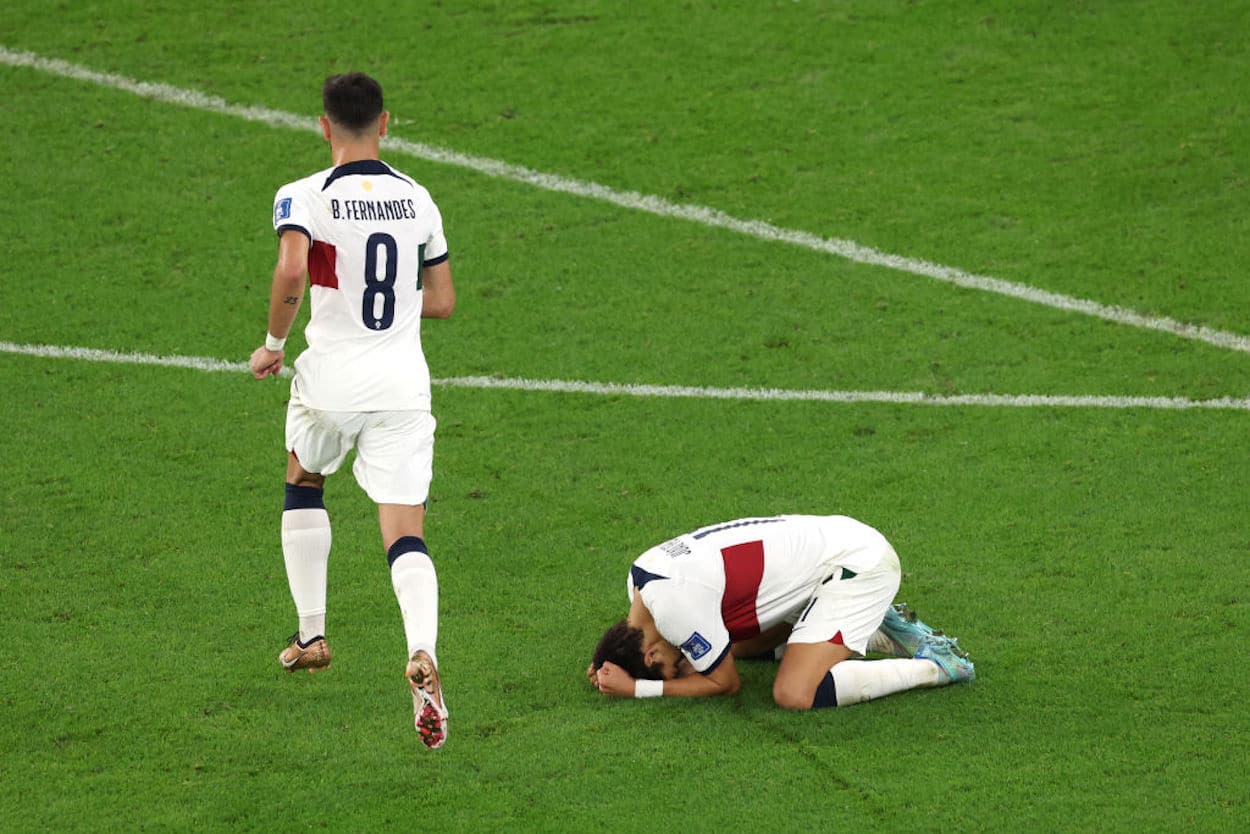 In the world of sports, most instances of the number 23 are in reference to Michael Jordan. And while it's possible that Fernandes is a fan of His Airness, that doesn't seem like the most likely explanation for the tattoo.
The midfielder has a small 23 tattoo tattooed on the back of his left forearm, which can likely be traced back to his senior debut with the Portuguese national team. As the metaphorical new kid on campus, he wore number 23 on that occasion.
Since then, Fernandes has risen through the ranks and donned some more conventional numbers. 23, however, remains on his arm.
A second Bruno Fernandes tattoo contains multiple personal references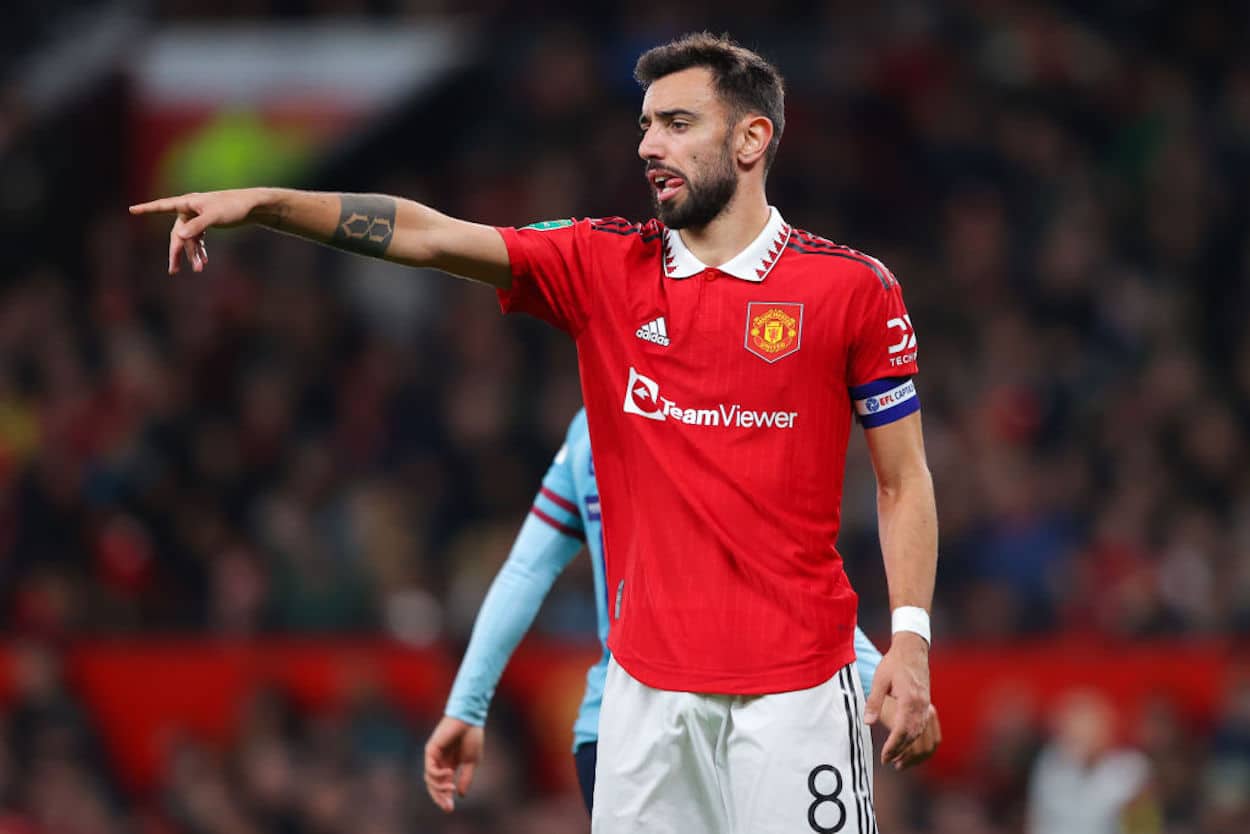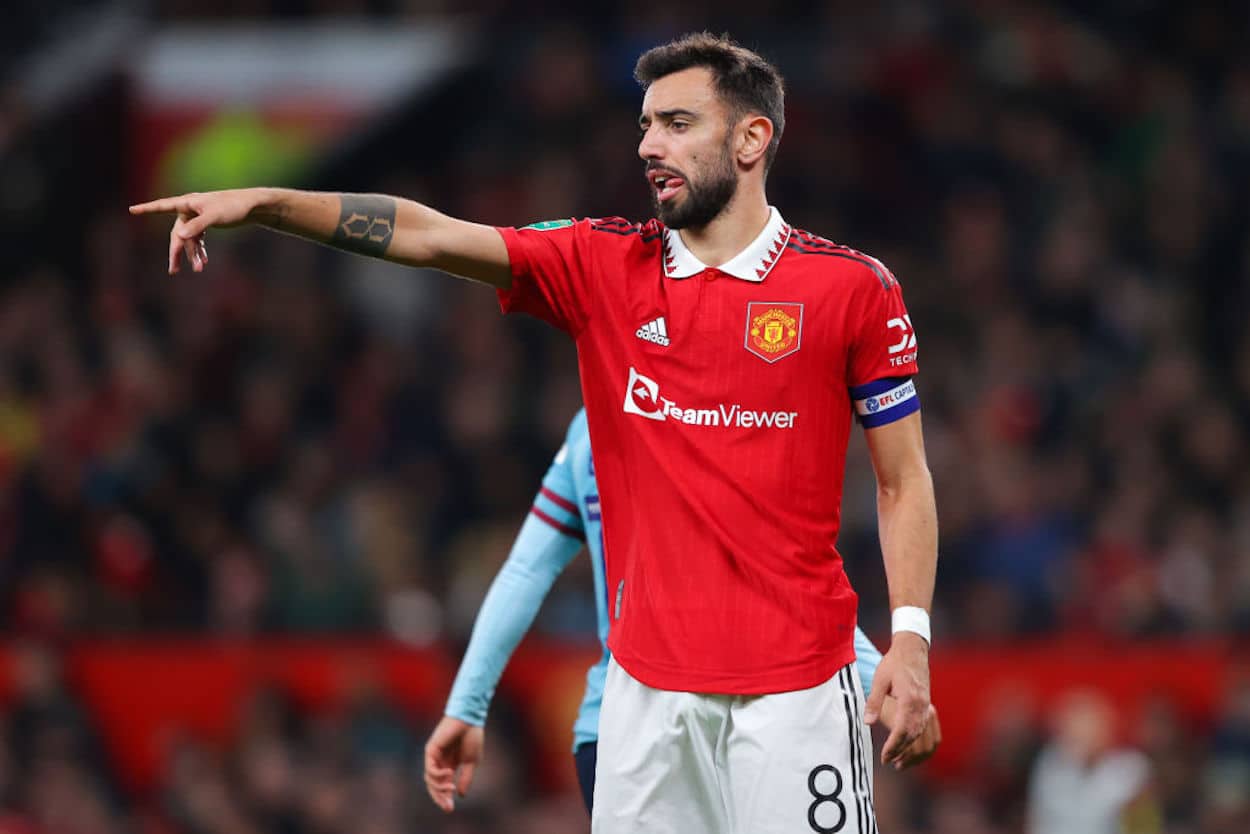 While Fernandes' 23 tattoo may be personal, it isn't particularly noticeable. His other ink, however, is a bit more prominent.
On his right forearm, the Manchester United man has a large black band, a script "BF," and the number eight. While that may seem like a bit of branding — the midfielder wears eight and his name is Bruno Fernandes, after all — something deeper is at play.
In July 2022, the Portuguese international spoke to Joe Nelson of Manchester United's official website about taking over the club's number eight jersey. He explained that his choice of number is in tribute his to father, who wore eight before leaving football behind to provide for his family.
That family connection also manifests in Bruno Fernandes' tattoo.
"The B is the last name of my mum, Borges, and the F is the last name of my father, Fernandes," he explained. "The eight is the day of my birthday! So this number eight says a lot about me, says a lot about my family, says a lot about my past and that's why I like to use [it]. And that's why it's my preferred number."
From afar, it might seem like there's much room for individualization in a team sport like soccer. Fernandes, however, carries his story with him every time he hits the pitch.