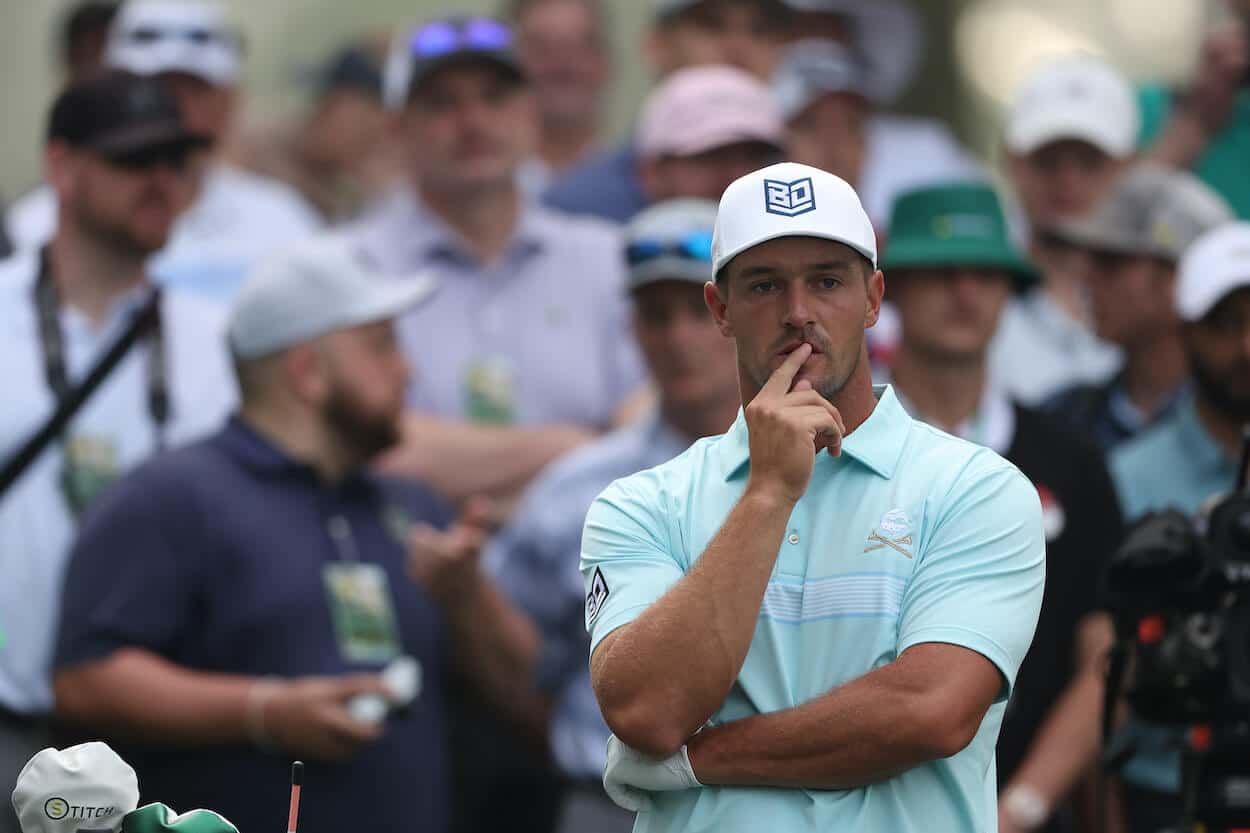 Bryson DeChambeau Makes a Fool of Himself Yet Again at the Masters, Finishes 3 Strokes Behind 63-Year-Old Fred Couples in Round 1
Bryson DeChambeau has averaged a score of 73.5 at the Masters since calling Augusta National a par 67.
Ahead of the 2020 Masters Tournament, Bryson DeChambeau brazenly called Augusta National Golf Club a par 67 for him. At the time, the big-hitting scientist was driving the ball farther than anyone in PGA Tour history, and he had the ability to overpower golf courses in a way we've never seen before. It wasn't a preposterous statement as long as he could back it up on the course.
Spoiler alert: He hasn't.
Since calling Augusta a par 67, DeChambeau has played 11 rounds at the Masters. The LIV Golf defector hasn't broken 67 in any of them, and he's broken 70 only twice. In the first round at the 2023 Masters, DeChambeau made a fool of himself once again with a 2-over 74.
Bryson DeChambeau has a poor Masters record despite calling Augusta a par 67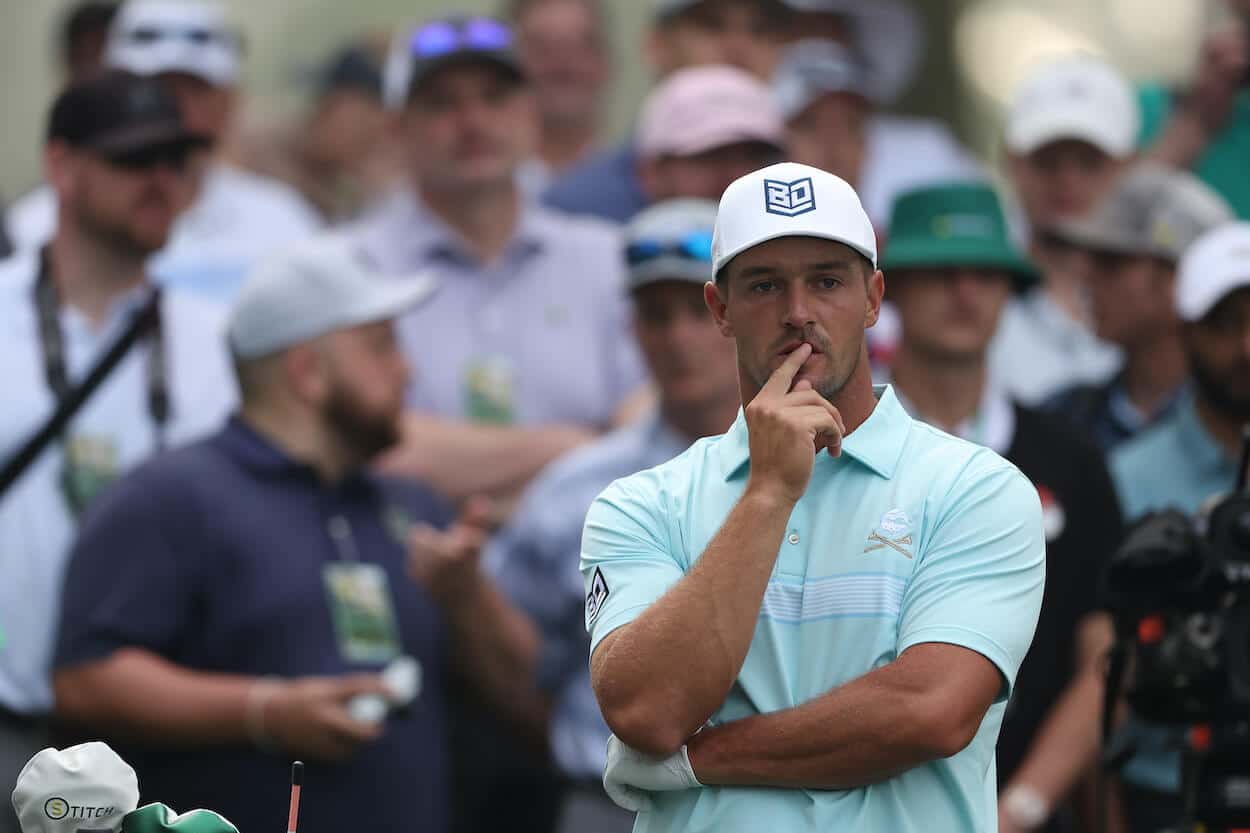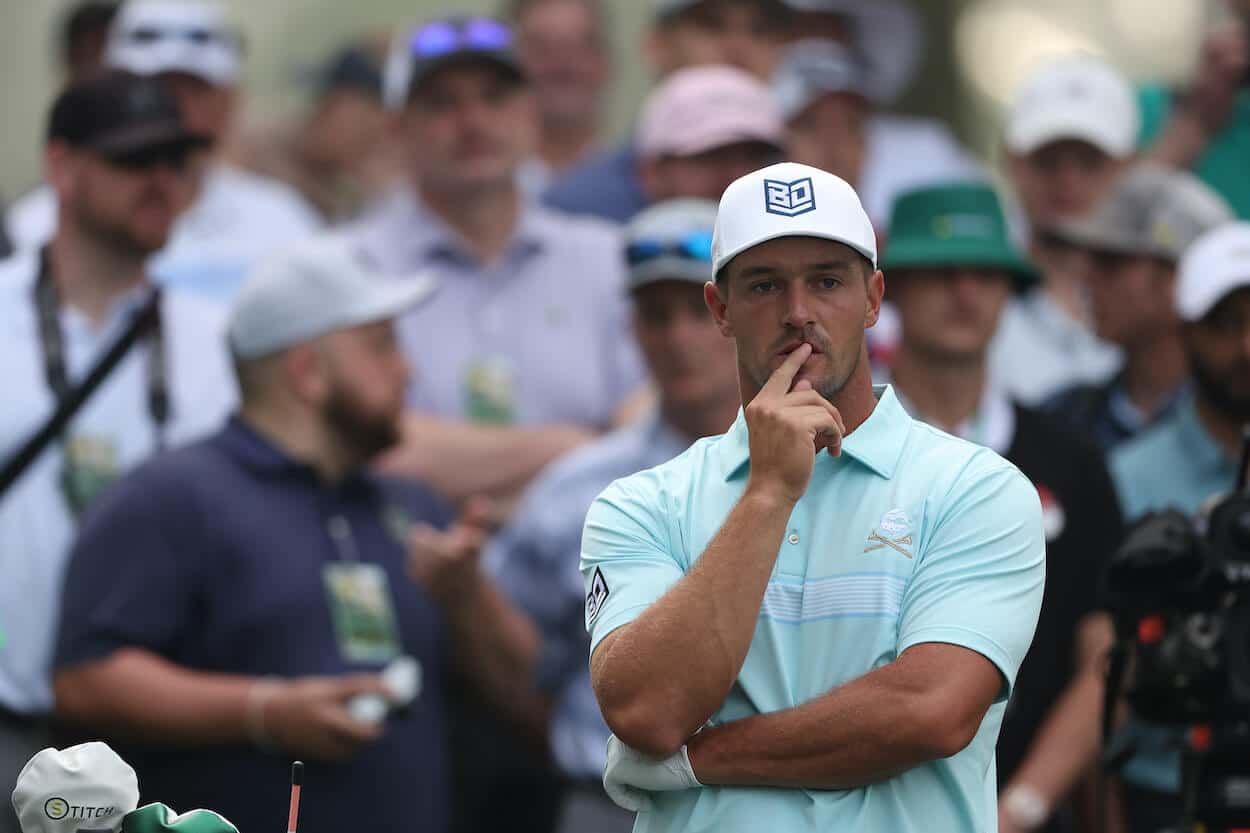 DeChambeau's confidence was at an all-time high when he called Augusta National a par 67 three years ago, but he hasn't fared well at the Masters since then. In 2020, the muscle-bound righty shot 70-74-69-73 to finish at 2 under par (or, by his standards, 18 over par) in a tie for 34th place. The following year, he shot 76-67-75-75 to finish at +5 in a tie for 46th.
And in 2022, DeChambeau shot 76 and 80 (yes, 80) to finish at 12 over par to beat just seven players. Tally that up, and DeChambeau has recorded an average score of 73.5 in 10 rounds since making those comments. How can you call a storied course such as Augusta a par 67 if you can barely break par?
DeChambeau likely regrets making those comments three years later, but he still has time to prove himself right considering he's only 29 years old. Only, that might not happen this year.
Bryson DeChambeau continues to make a fool of himself at the Masters
DeChambeau has opened the last two Masters Tournaments with rounds of 76. He didn't play as poorly to kick off his 2023 campaign at Augusta, but it wasn't far off.
On the first hole of the tournament, DeChambeau sailed the green with his approach shot and ended up making a double bogey. He parred the next eight holes to go out in 2-over 38. On the 10th hole, DeChambeau pushed his approach shot way right and made a bogey. He tacked on another bogey at the par-3 12th after going long again with a wedge in his hand.
The highlight of DeChambeau's day came at the par-5 15th hole, where he stuck his second shot to 11 feet and drained the putt for an eagle. That was the only impressive hole he managed all day, though, and he parred out to finish with a 2-over 74. DeChambeau is currently tied in 55th place with 47-year-old Tiger Woods, and he finished three strokes behind 63-year-old Fred Couples.
DeChambeau is in danger of missing the cut at the Masters for the second consecutive year, and he might want to rethink his par 67 comments if he hasn't already.