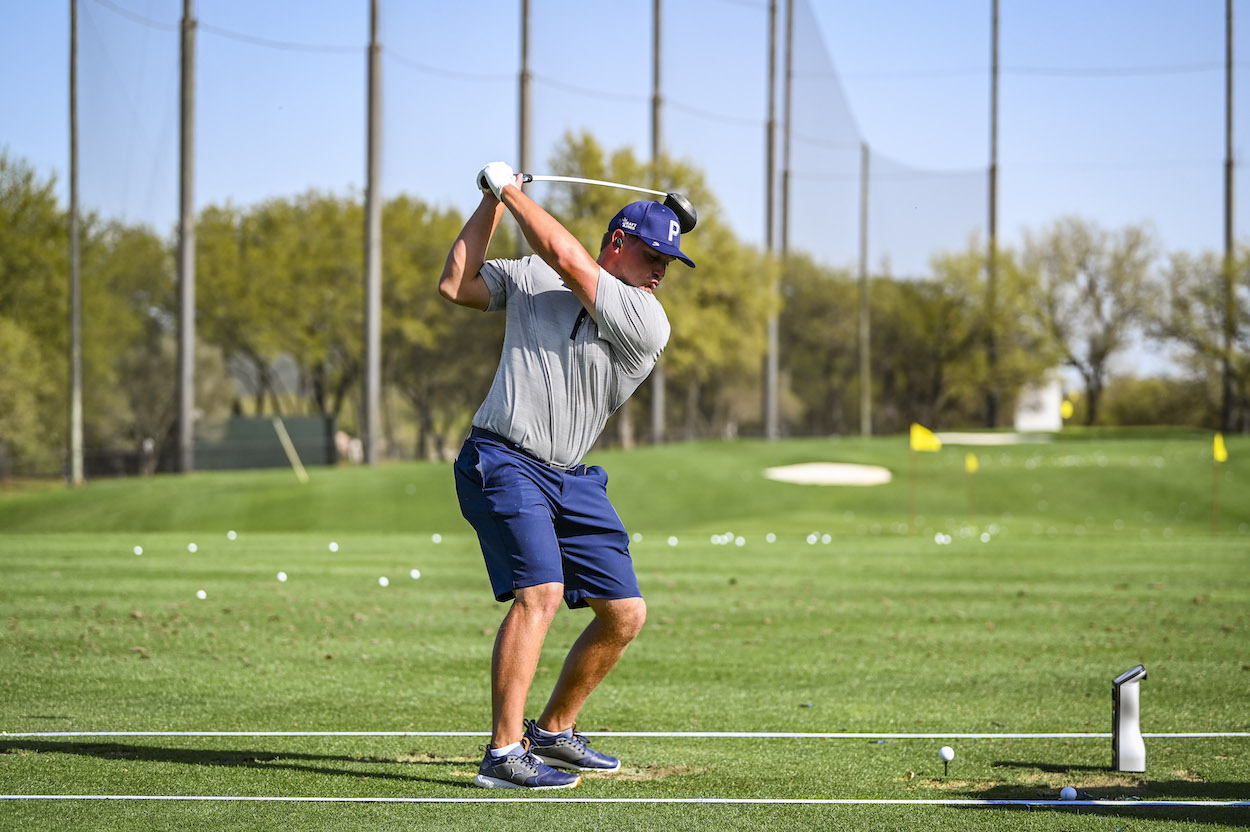 Bryson DeChambeau Reveals a Surprisingly Simple Yet Painful Tip to Help You Hit Bombs Off the Tee: 'I Have the Blisters to Prove It!'
If anyone knows how to help you increase your distance off the tee, it's Bryson DeChambeau.
If there's one person on this earth who might be able to help you improve your distance off the tee, it's Bryson DeChambeau. The big-hitting righty recorded the highest driving distance average in PGA Tour history last season, so he knows a thing or two about hitting bombs.
DeChambeau recently revealed a simple tip that can help you drive the golf ball farther, but you better have some Band-Aids ready if you want to try it out.
Bryson DeChambeau is the longest driver in PGA Tour history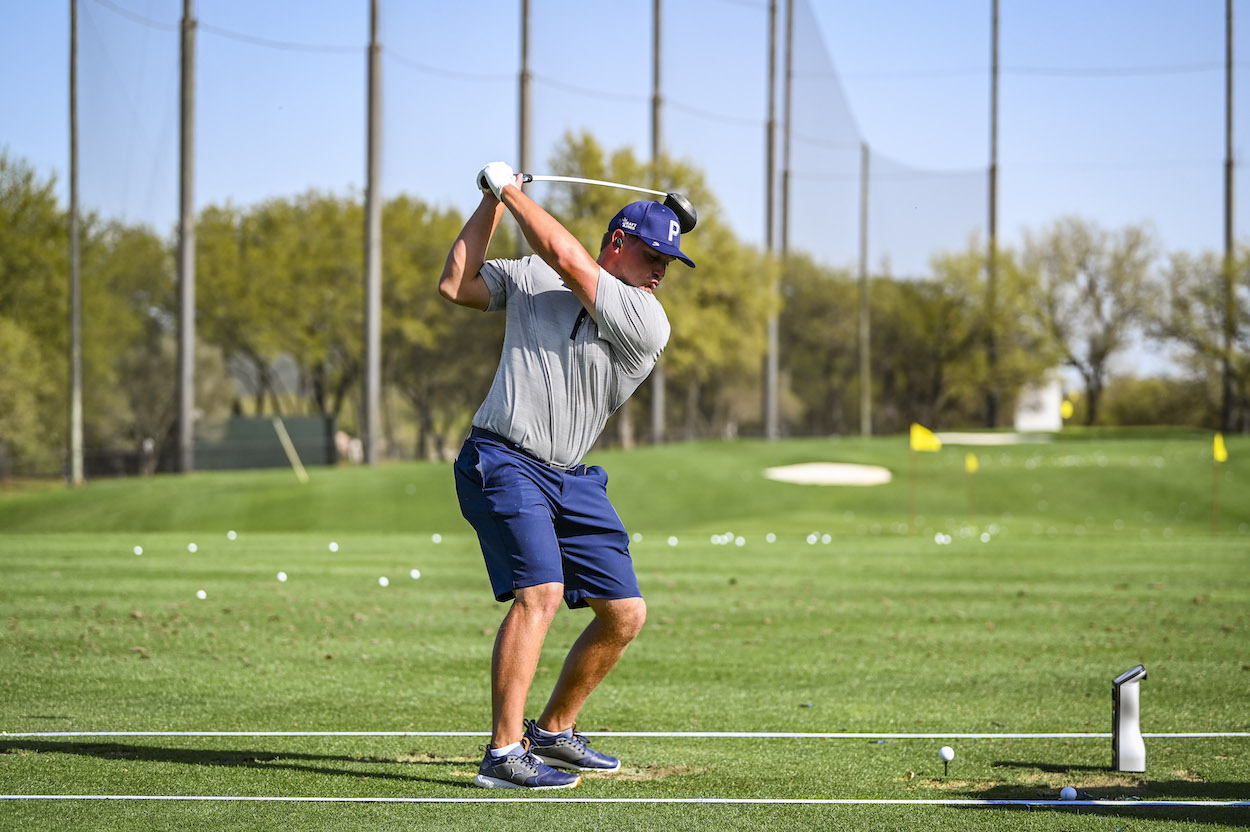 DeChambeau is a controversial figure on the PGA Tour nowadays, but one thing you can't argue is how incredible he is off the tee. The 28-year-old hits the ball farther than any professional golfer has before.
In 2020, DeChambeau averaged 322.1 yards of driving distance, which set the new PGA Tour record for a single season. And he hasn't slowed down since. DeChambeau bested his own record in 2021 by averaging 323.7 yards per drive.
The most incredible part about DeChambeau's record-setting driving distance is that he wasn't always the bomber he is today. Just two seasons ago, he ranked 34th on Tour in yards per drive with 302.5. Since then, he has committed to transforming his body and out-driving everyone in professional golf.
And that's exactly what he's done.
DeChambeau reveals a simple yet painful tip to help you hit more bombs
DeChambeau recently wrote an article for Golf.com about his Ryder Cup experience, his former caddie, and more. In the article, he revealed a simple tip that any amateur golfer could use to improve their distance off the tee.
"Fact: You can move your body faster than you think you can," DeChambeau writes. "What's stopping you, likely, is your brain telling your body to slow down because it's afraid of getting hurt and losing control of the club. A huge part of my speed training focuses on breaking these neurological barriers so my brain knows it's safe to move at higher speeds."
One way I do this — and you can too — is to simply grip the handle firmer. When I'm trying to up my speed, I'm literally gripping the club as hard as I can — and I have the blisters to prove it! This may run against what you've been told in the past, but gripping strength correlates to overall strength, and gripping firmer sends signals to your brain that your club isn't going anywhere, which means it'll allow you to swing it faster.

Bryson DeChambeau
Anyone willing to slice up their hands for a chance to impress their friends off the tee?
A tall task to catch DeChambeau
DeChambeau's tip to improve driving distance sounds easy enough, but it'll take a lot more than a firmer grip to catch him in that department. Last season, DeChambeau ranked second on the PGA Tour in average ball speed at 190.72 miles per hour. The average ball speed for amateur golfers? Just 93.4 mph.
Good luck getting anywhere close to DeChambeau.
All stats courtesy of PGA Tour.
Like Sportscasting on Facebook. Follow us on Twitter @sportscasting19.