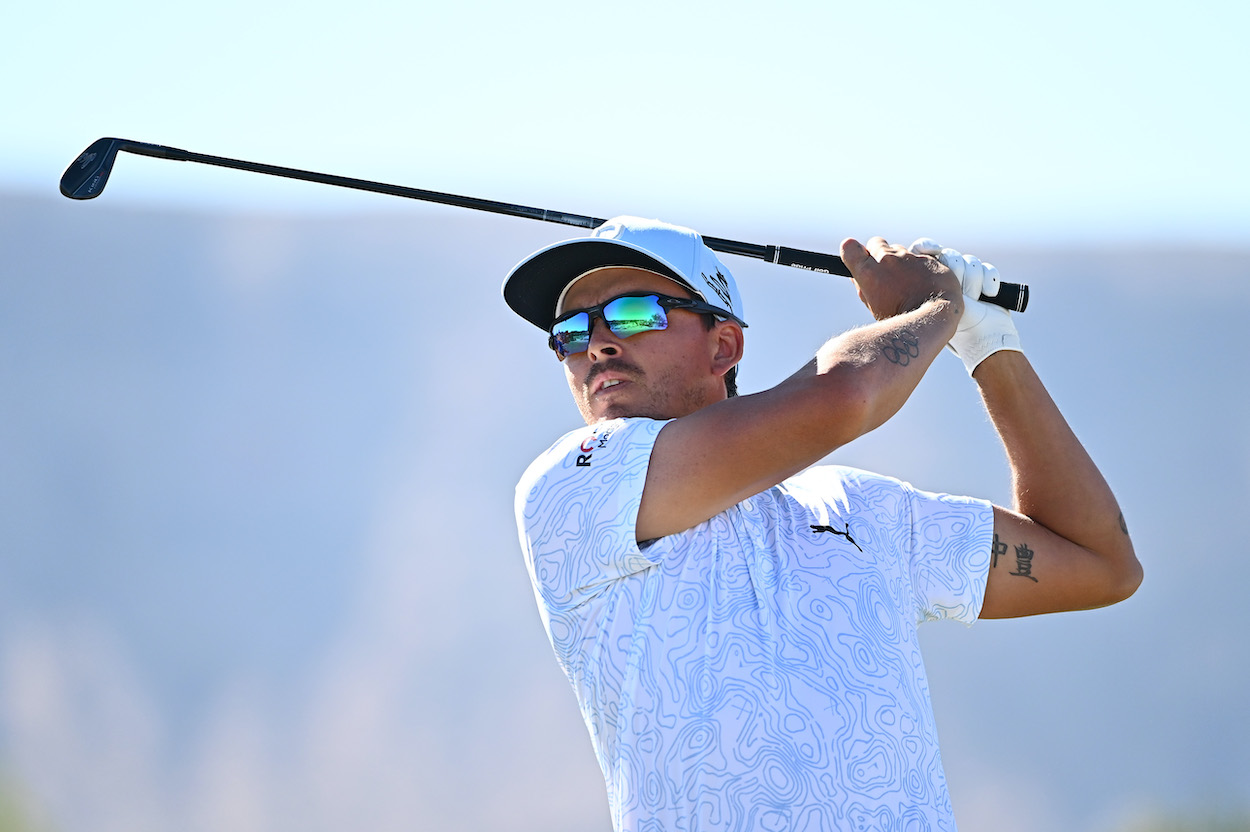 When Was the Last Time Rickie Fowler Won a Tournament on the PGA Tour?
Rickie Fowler is trying to win his first PGA Tour event in more than two years.
We haven't seen Rickie Fowler near the top of leaderboards very often over the last few years. The 32-year-old only recorded one top-10 finish in 24 PGA Tour starts last season, and he's slipped all the way to 128th in the Official World Golf Ranking.
Fowler has a golden opportunity to get back in the winner's circle this Sunday as he enters the final round of the CJ Cup with a two-stroke lead over the rest of the field. So, when was the last time he won a PGA Tour event, and which tournament was it?
Rickie Fowler's recent struggles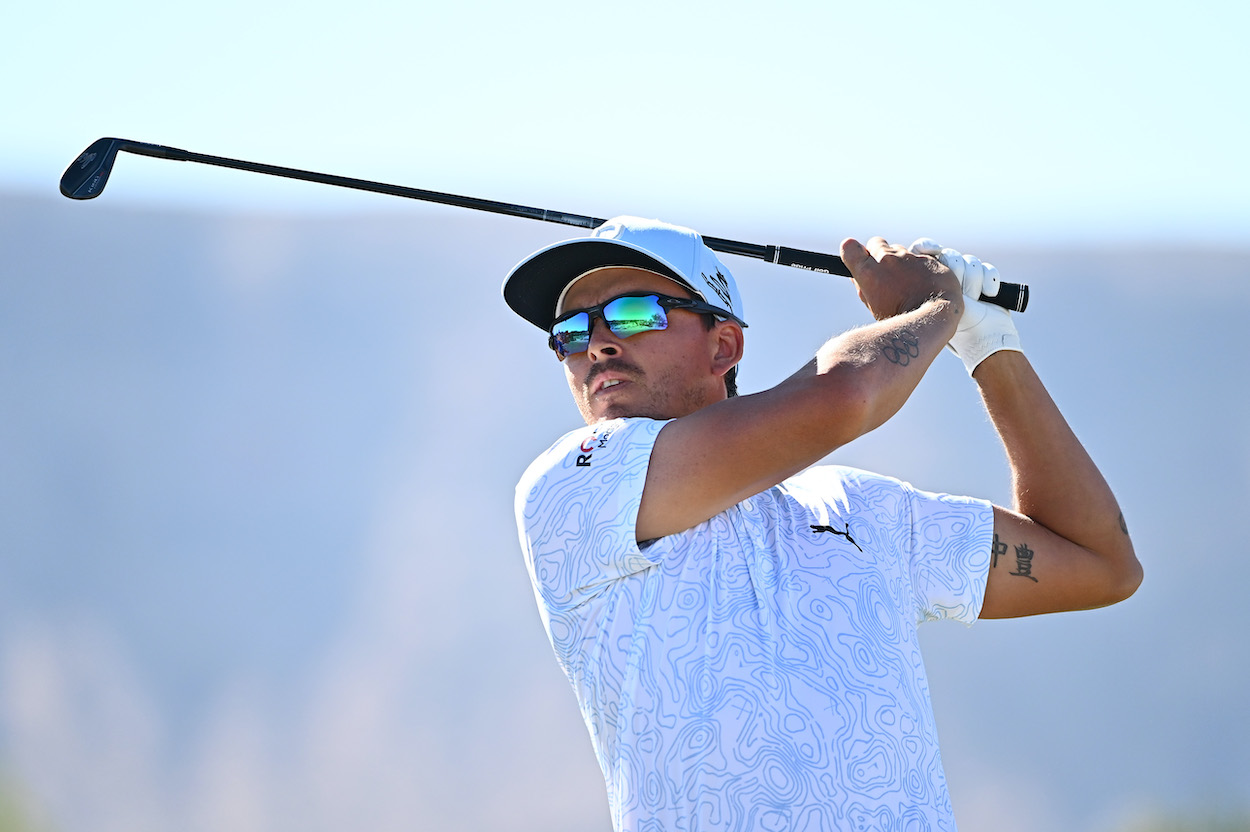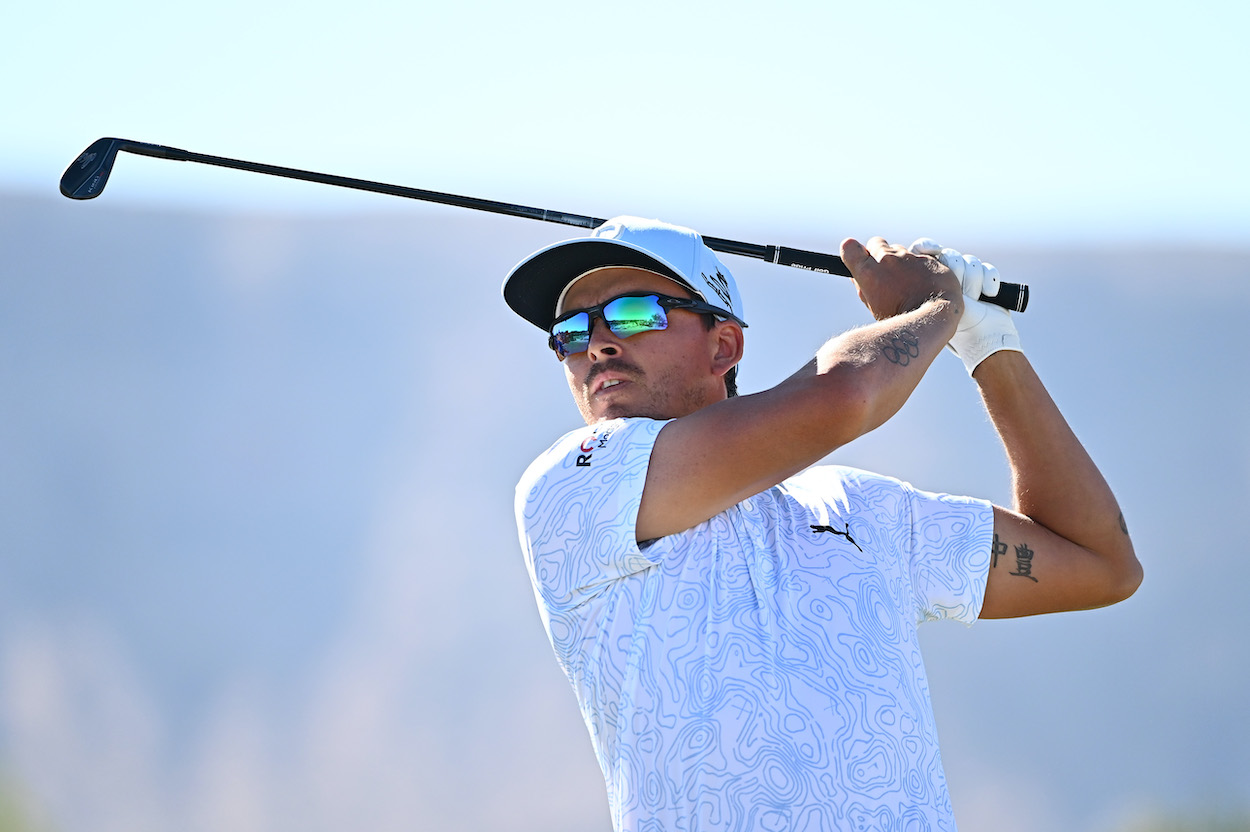 Fowler has been one of the most consistent golfers on Tour for much of the last 10 years, but he had arguably the worst year of his career last season. In 24 starts, Fowler notched just one top-10 finish and five top-25s. He missed a career-high nine cuts and failed to qualify for the FedEx Cup Playoffs for the first time in his PGA Tour career.
The stylish righty also failed to qualify for both the Masters and the U.S. Open for the first time since his rookie season. It was an odd year for Fowler, who has always played well in majors and normally contends for a few wins every season. But 2021 didn't treat him very well.
Fowler's struggles date back further than that, though. In the COVID-shortened 2020 season, he recorded just two top-10 finishes and missed six cuts in 14 starts.
When was the last time Rickie Fowler won on the PGA Tour?
Fowler's play hasn't been up to his own standards over the past two years, and he has zero wins to show for it over that span. So, when was his last win on the PGA Tour?
That would be all the way back in the 2019 Waste Management Phoenix Open. Fowler opened the tournament with a 64, a 65, and another 64 to take a lead into the final round. An unlucky triple bogey in his final round threatened to derail his tournament, but Fowler finished strong with two birdies in his final four holes to secure the two-stroke victory over Branden Grace.
And 987 days later, he hopes to find himself another win.
A chance to get back in the winner's circle
It's been more than two years since Fowler lifted a championship trophy after a PGA Tour event, and he hasn't really been that close since 2019. But this Sunday, he'll enter the final round of the CJ Cup with his first 54-hole lead since that Waste Management Open victory two years ago.
"I haven't been in this position a whole lot in the last couple years," Fowler told reporters after his third round. "So to feel the emotions again on the back nine, being around and then in the lead, it was great to see that I was still executing and hitting the shots that I wanted to.
"It's been a long time coming. It's been a long road, tough times. We're not done."
Fowler enters the final round with a two-shot lead over Rory McIlroy. Will he be able to finish the job and get back in the winner's circle?
Like Sportscasting on Facebook. Follow us on Twitter @sportscasting19.