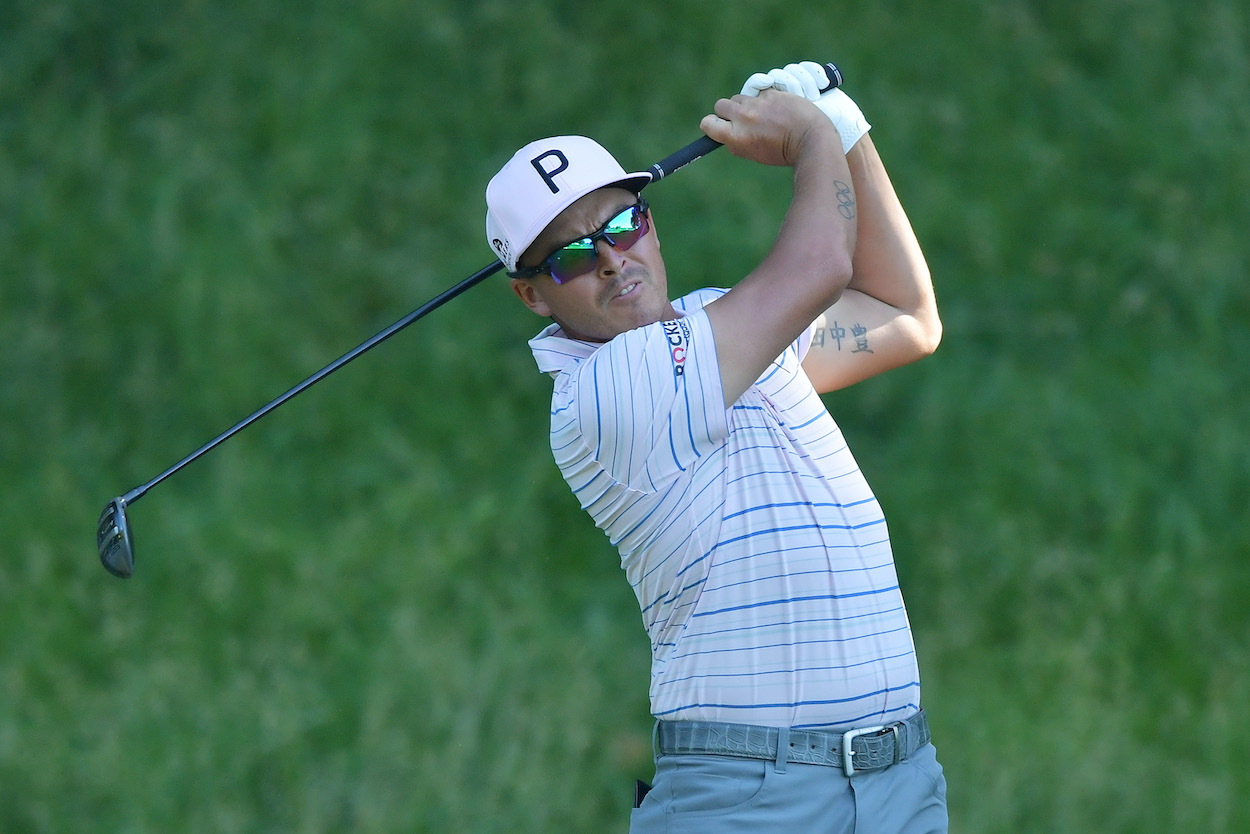 Rickie Fowler Just Hit His Best Golf Shot in Years… but It Didn't Even Count
Rickie Fowler hasn't made a hole-in-one on the PGA Tour since 2016, but he just dunked one that didn't even count.
Rickie Fowler has had a rough go of it over the past few years. He hasn't won a tournament on the PGA Tour since 2019, and he recently fell as low as 128th in the Official World Golf Ranking.
Fowler hasn't hit many memorable shots on Tour of late, but he just drained an impressive hole-in-one at Detroit Golf Club ahead of this weekend's Rocket Mortgage Classic. The only problem? It didn't even count.
Rickie Fowler's last PGA Tour hole-in-one came in 2015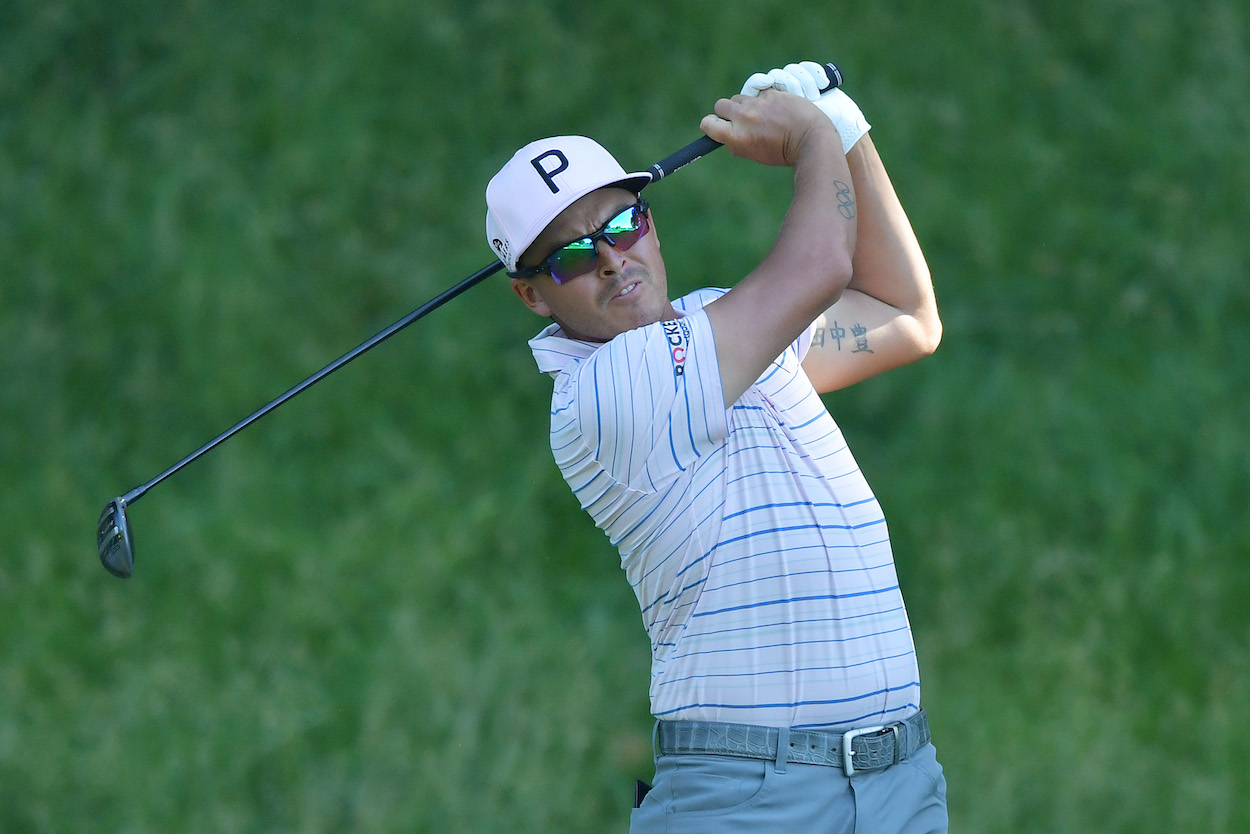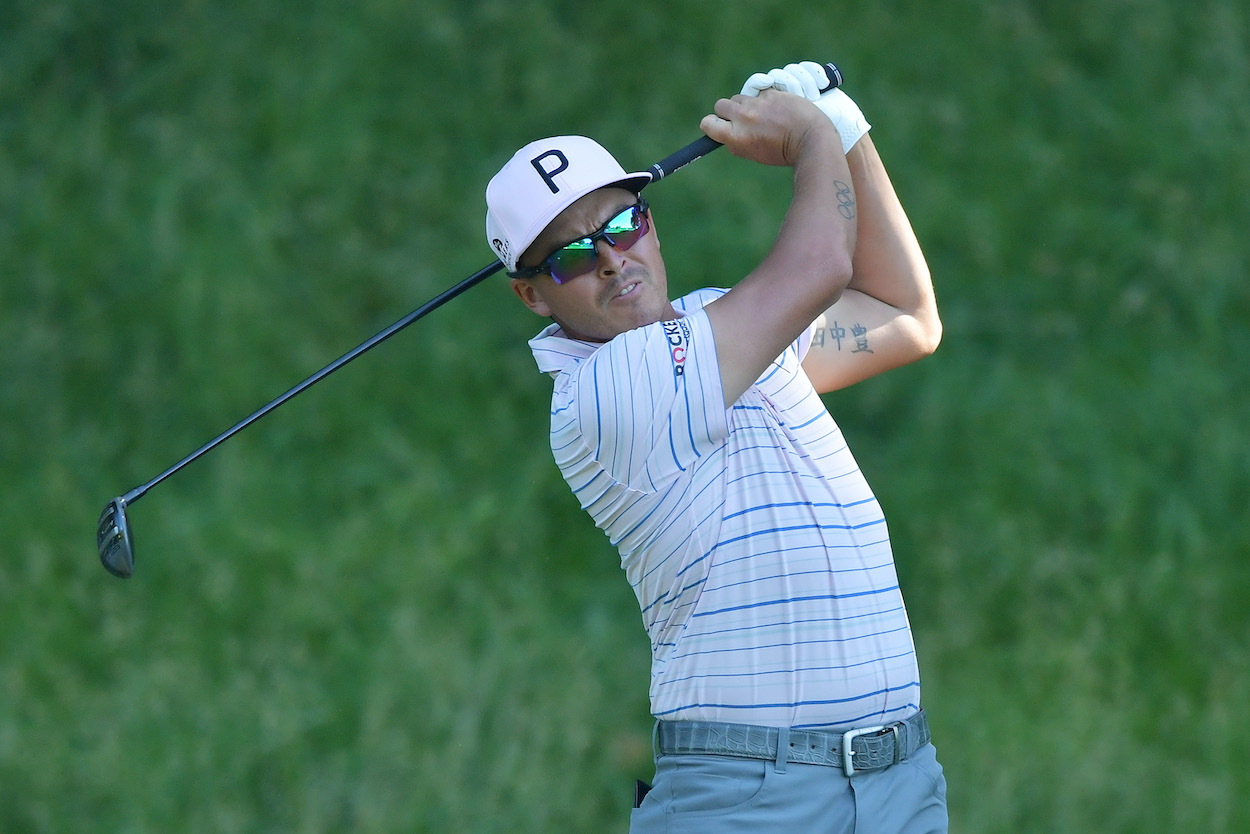 Just a few years ago, Fowler was one of the best and most consistent players on the PGA Tour circuit. From 2015-2017, he won six times around the world and reached as high as No. 4 in the OWGR. The fan-favorite had plenty of memorable shots during that stretch, too.
His tee shot to five feet on the 17th hole of TPC Sawgrass to win the 2015 Players Championship in a playoff. His birdie on the 72nd hole at the 2015 Scottish Open to bring home another victory. In the same year, Fowler made a hole-in-one on the ninth hole at the Quicken Loans National. He went on to finish the tournament in second place behind Troy Merritt, but he will always remember the ace, especially considering he hasn't made one in competition since.
Fowler did drain a hole-in-one on the 17th hole of TPC Sawgrass at the 2017 Players, but it was during a practice round. He went through a bit of déjà vu this week.
Fowler hits his best golf shot in years… but it didn't even count
Fowler has had a frustrating 2021 season thus far. In 20 events played, he's missed 12 cuts and has recorded only one top-10 finish. The 32-year-old missed yet another cut last weekend at the Travelers Championship after a 5-over 75 in his second round, so he'll be looking to rebound at the Rocket Mortgage Classic.
Fowler doesn't tee off in the event until Thursday, but he may have already hit the best shot of the week.
During a Monday practice round, Fowler made a hole-in-one on the par-3 fifth hole. He hit a 9 iron from 173 yards out and dunked in on three hops. After the ace, Fowler shared a photo on Instagram showing him holding up his golf ball on the green.
"No doubt Johnny [Miller] gave me an assist today so drinks on you JM!!" Fowler wrote in the post.
It's just too bad the shot didn't come during the tournament and wasn't even witnessed by any fans.
Looking to build momentum
Fowler hasn't played well this season overall, but he has had a bit of a resurgence in recent weeks. The stylish golfer recorded a season-best T8 finish at the PGA Championship last month and followed that up with a T11 at the Memorial a few weeks later. He missed the cut at last weekend's Travelers Championship after a disappointing second round, so he'll be looking to generate some much-needed momentum this week.
Fowler will tee it up at the Rocket Mortgage Classic at Detroit Golf Club, where he finished T12 last year at 14-under par. With the Open Championship just a few weeks away, Fowler is hoping to find his groove again in hopes of notching his first career major championship.
A good week in Detroit would instill a ton of confidence in Fowler heading into the fourth and final major of the year.
All stats courtesy of PGA Tour