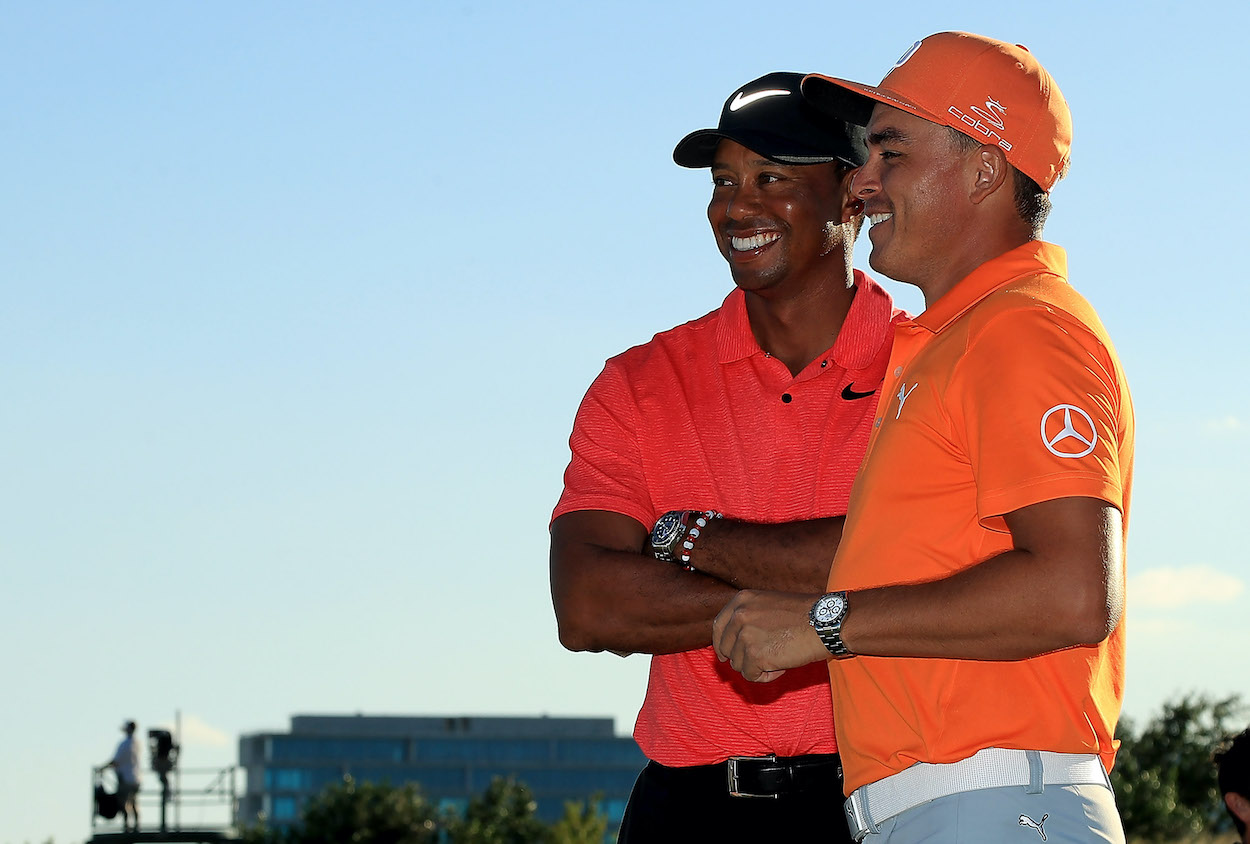 Rickie Fowler Provides an Uplifting Update on Tiger Woods' Injury Recovery: 'He's Been Getting After It'
Tiger Woods is spending most of his time getting after it in rehab.
Tiger Woods' relentless competitiveness is what set him apart from the rest of the golf world during his dominant prime. The 45-year-old obviously isn't the player he once was, but that competitiveness hasn't gone anywhere. Five months into his recovery from the devastating car accident that shattered his leg, Woods is working tirelessly on his rehab in hopes of returning to the PGA Tour at some point in the future.
Rickie Fowler, Woods' close friend and neighbor, recently provided an update on the Hall of Famer, and it should excite golf fans around the world.
Tiger Woods is five months removed from his scary car accident
Back in February, Woods struck fear in golf fans far and wide when he swerved off the road near Los Angeles, flipped his SUV on its side, and was rushed to the hospital with severe leg injuries. The golf legend underwent emergency surgery at Harbor-UCLA Medical Center to repair commuted open fractures to his right tibia and fibula bones.
Thankfully, Woods survived the scary car accident, but it wasn't all good news for the 15-time major champion. Doctors inserted a rod into Woods' right leg and a variety of pins and screws in his right ankle, which immediately put his PGA Tour future in peril.
Golf fans were just happy to see Woods survived the crash. No one was worried about him returning to the course after such a devastating accident, but if you don't think that's still in the back of his mind, you don't know Tiger Woods.
Rickie Fowler provides uplifting update on Woods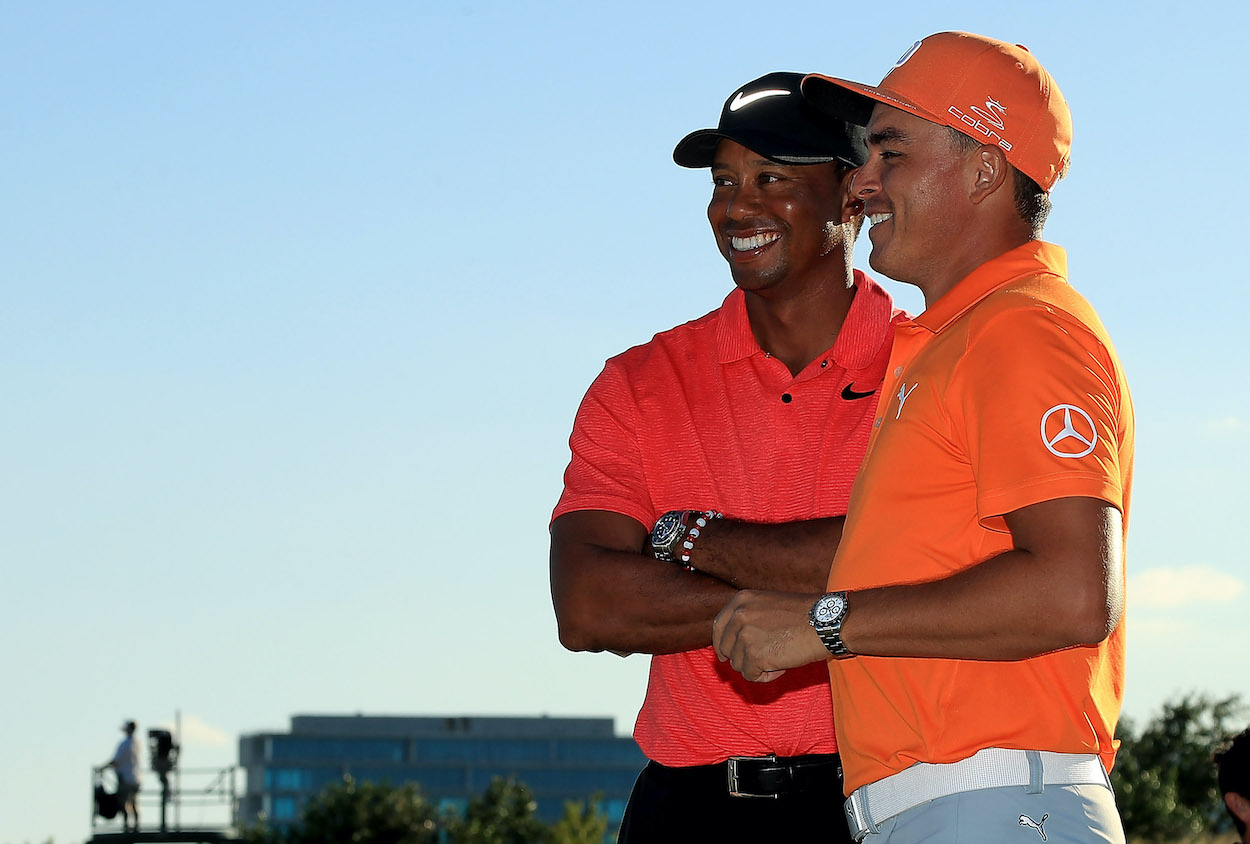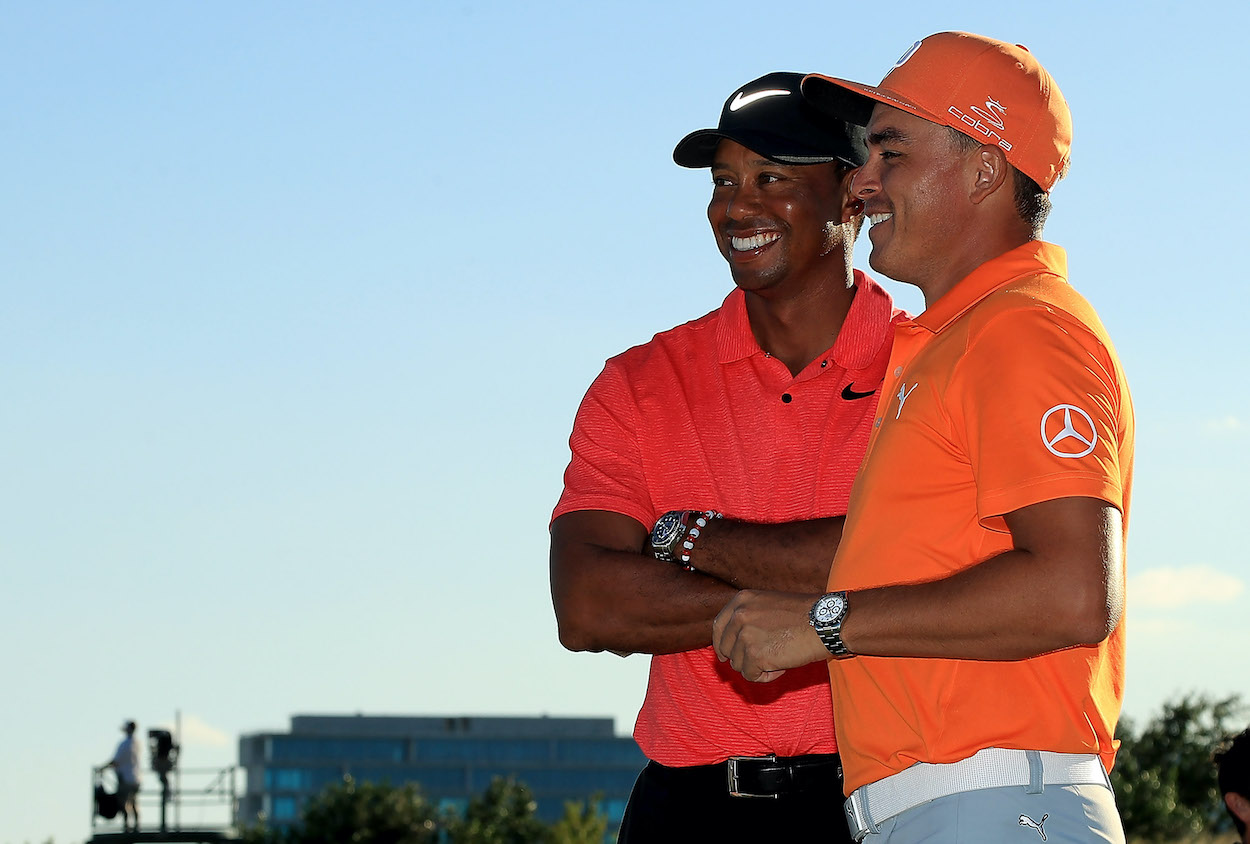 If anyone knows how well Woods is progressing through his rigorous rehab, it's Fowler.
Fowler is Woods' neighbor in Jupiter, Fla., and the two have spent plenty of time together since the February crash. The former Ryder Cup teammates got together to watch the Masters in April, and Fowler saw a surprising fire in Woods just one month after he broke his leg.
"[We were] both disappointed that we're not out there playing," Fowler said last Wednesday ahead of the 3M Open. "But he's not lacking any fire in there right now. He never has."
Fowler also said there are no days off for Woods in terms of his rehab and recovery.
"I know he's been getting after it as far as rehab goes — that takes up most of his day," Fowler said. "I know as kind of stubborn as he is, being as big of a kind of golf nerd as all of us are, he's putting the work in. … I know it's been tough. It's a long road till now, he's got a long road ahead, but he's putting the work in."
Will Tiger ever be able to return to professional golf?
Woods might be working relentlessly to get back to full strength sooner than expected, but he still has a long way to go before he can even tee it up for a casual round of golf.
Dr. Andrew Pollak, professor and chair of the Department of Orthopedics at the University of Maryland School of Medicine, told CBS News in February that Woods' injuries will "definitely" affect his golf game moving forward.
"In many ways, he will likely need to relearn parts of the swing," Pollak said.
For any other 45-year-old golfer, you could probably shut the lights off for their chances to ever return to the PGA Tour. But this isn't your typical 45-year-old golfer.
Bet against Tiger Woods at your own risk.