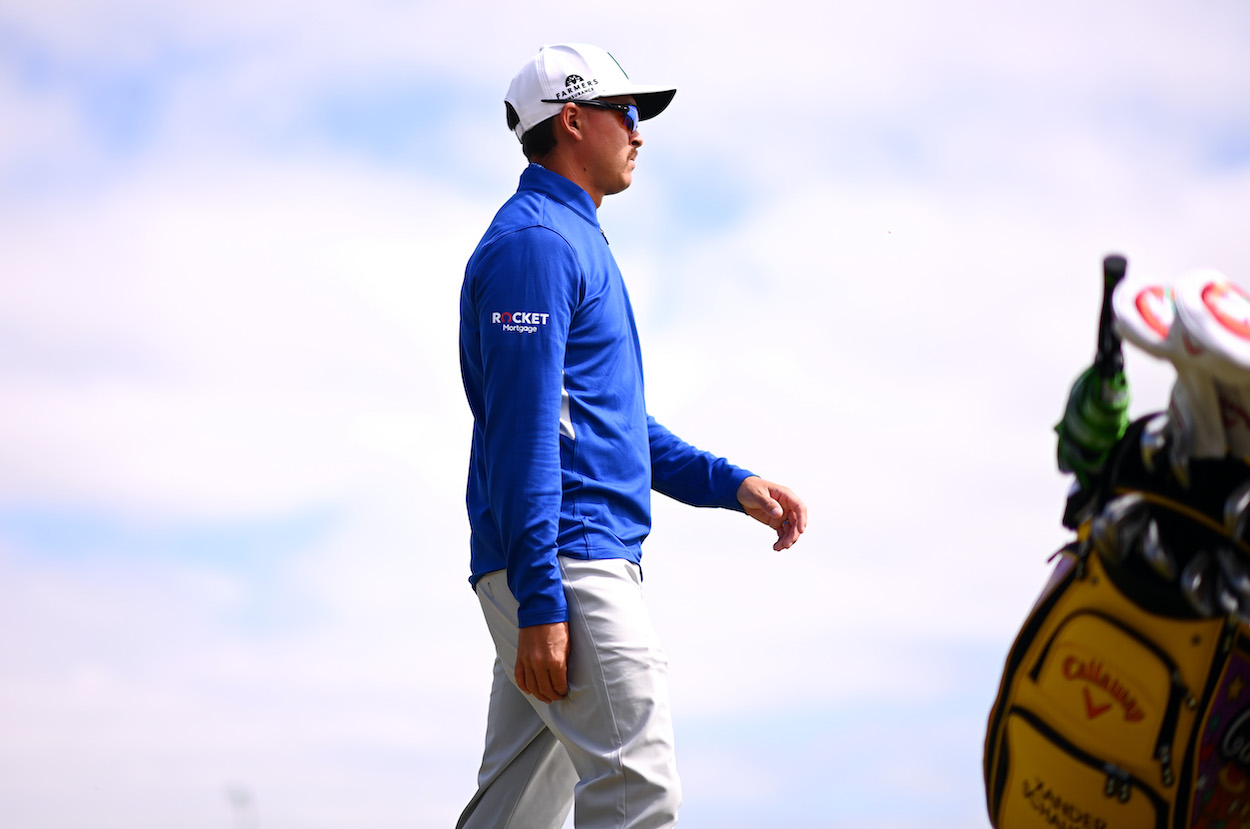 Rickie Fowler Hasn't Lost Any Confidence Despite Falling Out of the PGA Tour Spotlight: 'I Know I'm Close'
Rickie Fowler can feel his golf game slowly returning to where it used to be.
Rickie Fowler simply isn't the player he used to be.
The former top-five golfer in the world has slipped all the way to No. 104 in the Official World Golf Ranking, and he hasn't won a PGA Tour event in more than two years. But even after a pedestrian T53 finish at the Open Championship last weekend, Fowler remains confident that he can return to his winning ways soon enough.
Could Fowler break out of his slump with a win at this weekend's 3M Open?
Rickie Fowler has fallen out of the PGA Tour spotlight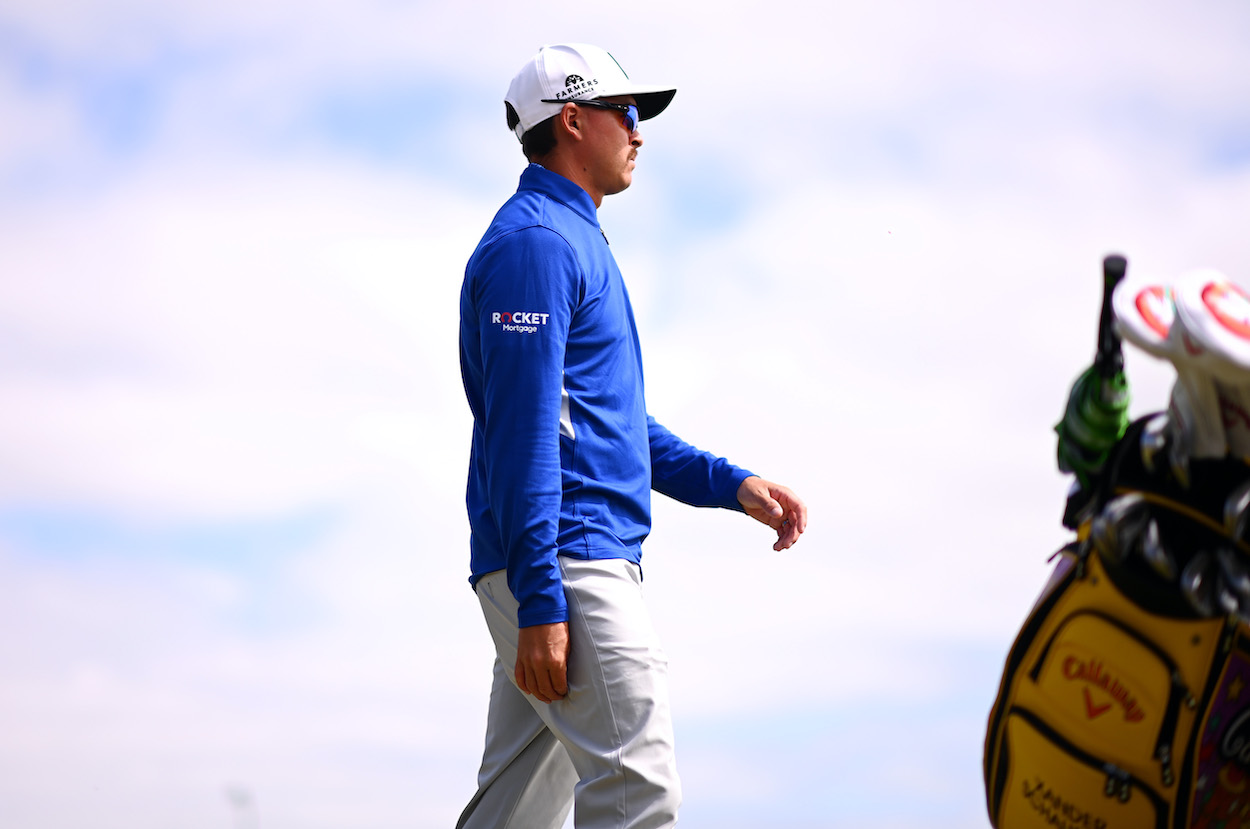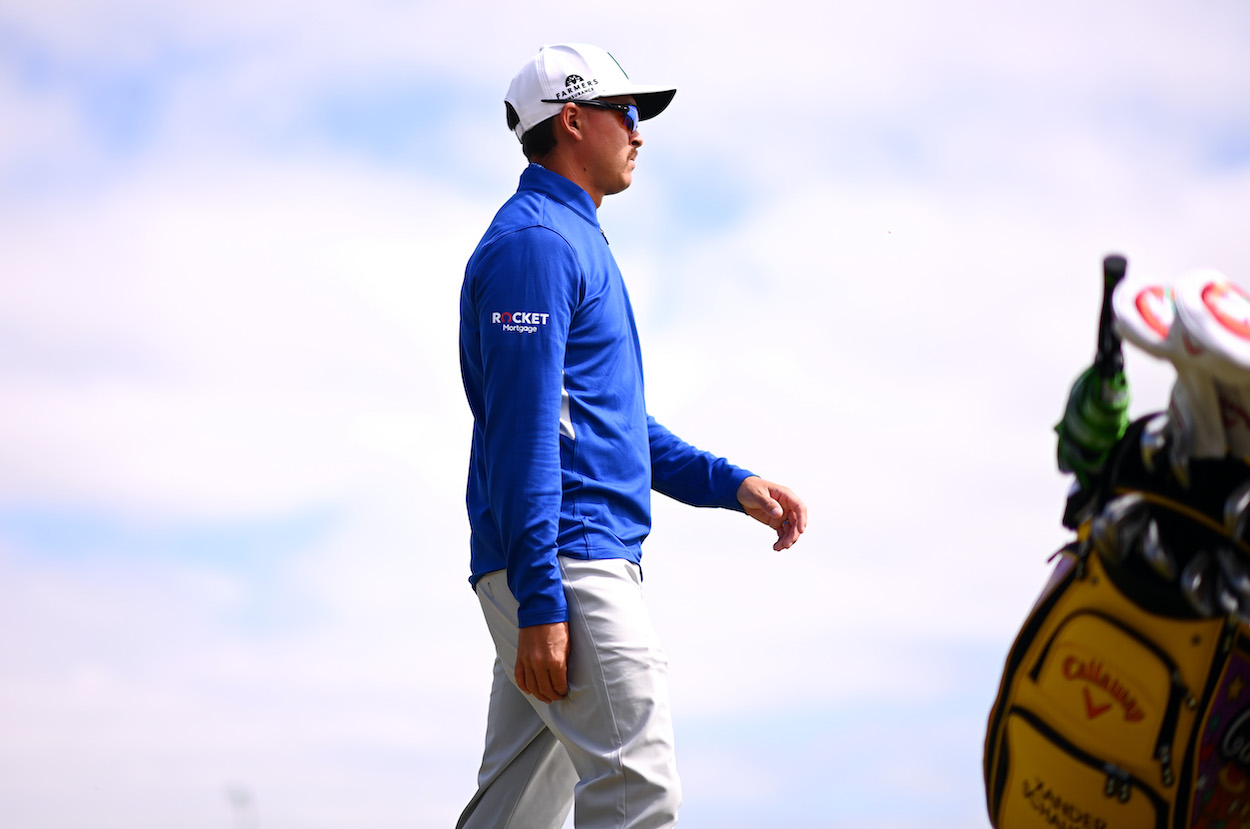 Golf fans remember Fowler as one of the most consistent players on the PGA Tour during his prime. He may not have been the prolific winner his peers were over the last few years, but the fan-favorite seemed to be near the top of the leaderboard in every meaningful tournament throughout the mid-to-late 2010s.
But Fowler has quickly plummeted out of the elite tier of professional golfers. He hasn't won on Tour in his last 50 starts, and he has more missed cuts (eight) this season than he has top-25 finishes (five). With just a few weeks left in the regular season, Fowler ranks 124th in the FedEx Cup standings. If he falls out of the top 125, he'll miss out on the playoffs for the first time in his PGA Tour career.
But speaking on Wednesday ahead of this weekend's 3M Open at TPC Twin Cities, Fowler says he's happy with the state of his game.
"Right now, I feel like iron play's been better. I feel like that's been heading the right direction," Fowler said. "Putting as of the last few months has definitely been heading the right way. That was a big part of why I played well at Kiawah and played decent at Memorial. I think driving the ball can always get better. That sets up everything from hitting fairways and getting yourself opportunities to be aggressive versus playing from the rough, which I did a lot of that on Friday and Saturday at St. George's."
Fowler not lacking any confidence: "I know I'm close"
Despite his poor play of late and his freefall down the OWGR list, Fowler still believes his game is close to where it needs to be for him to compete for wins on the PGA Tour again.
"It feels like it's obviously always heading the right way in where we've been going. But I know I'm close," he said. "It's just not all coming together just yet. If you talk to other players or anyone that's kind of been through some sort of ups and downs, it's how golf goes, it's how life goes.
"Sometimes it's one putt, one swing. It's been nice over the last few months to finally at least see some more consistency or at least heading in the right direction. So, I'm happy about where we are, but we still have a little way to go to be where we want to be."
Fowler hoping his Sunday 65 at The Open gives him some momentum
Fowler had a fairly disappointing week at the Open Championship at Royal St. George's — finishing tied for 53rd at 1-over par — but a 5-under 65 on Sunday gives him some much-needed momentum heading into the 3M Open. Now, it's all about putting four solid rounds together in a row.
"I drove it poorly Friday and Saturday, hit it nice, a very simple round of golf on Sunday," he said. "I missed one green and it could have been lower, but 5 under is a solid score around there. Feeling good going into this week, cleaned a few things up. Taking a lot from how I played on Sunday and try to go out here and just try and wear out as many fairways and greens as we can."
Let's see if Fowler's simple approach can carry him to his first PGA Tour victory since 2019.