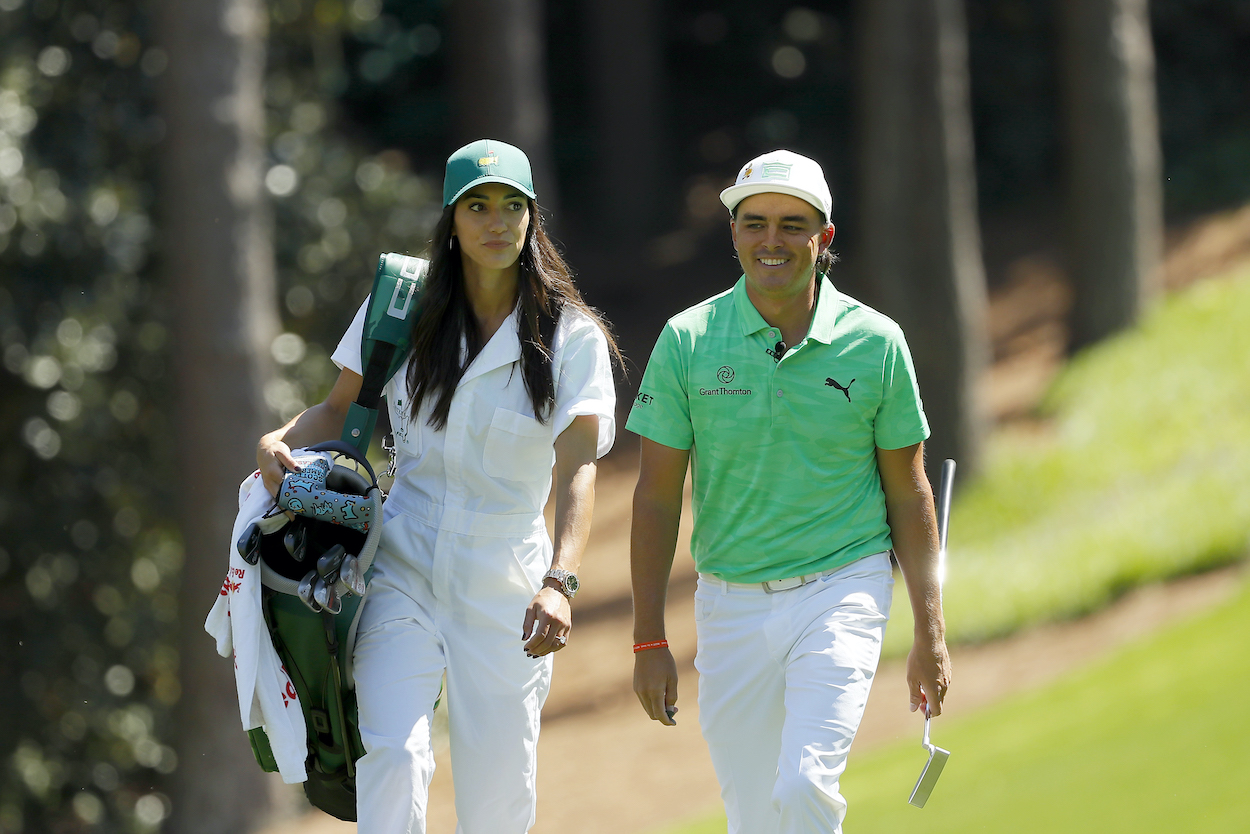 Rickie Fowler Makes Life-Changing Announcement That Has Nothing to Do With Golf
Rickie Fowler is working his way back to the player he once was on the PGA Tour, and a new baby might be exactly what he needs.
Rickie Fowler is still trying to work his way back to his old form as a regular contender on the PGA Tour, but it'll be hard for him to focus on golf over the next few months. On Monday, a day after Jon Rahm won the U.S. Open at Torrey Pines on his first Father's Day as a dad, Fowler announced he will be becoming a father himself soon.
Maybe he can follow in Rahm's footsteps and find his way back to the winner's circle once he has a new family member around to motivate him.
Rickie Fowler married Allison Stokke in 2019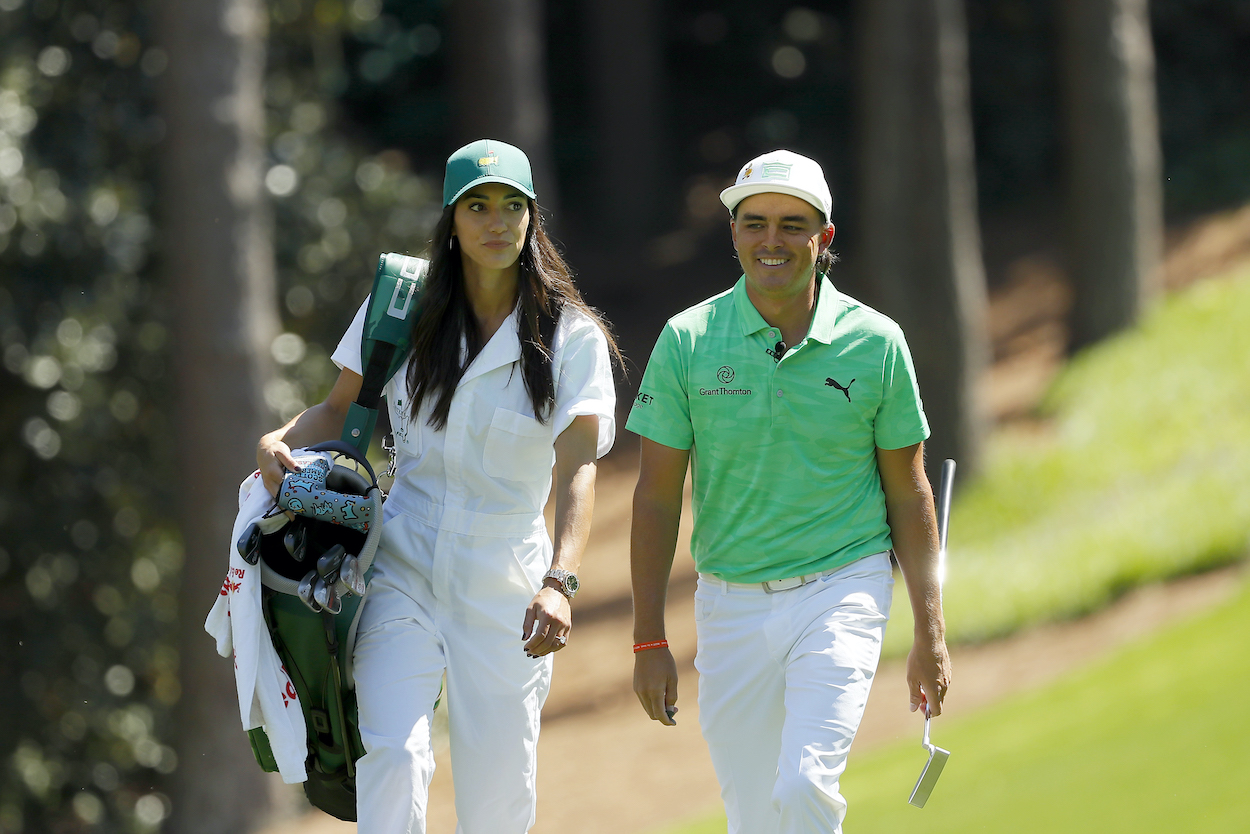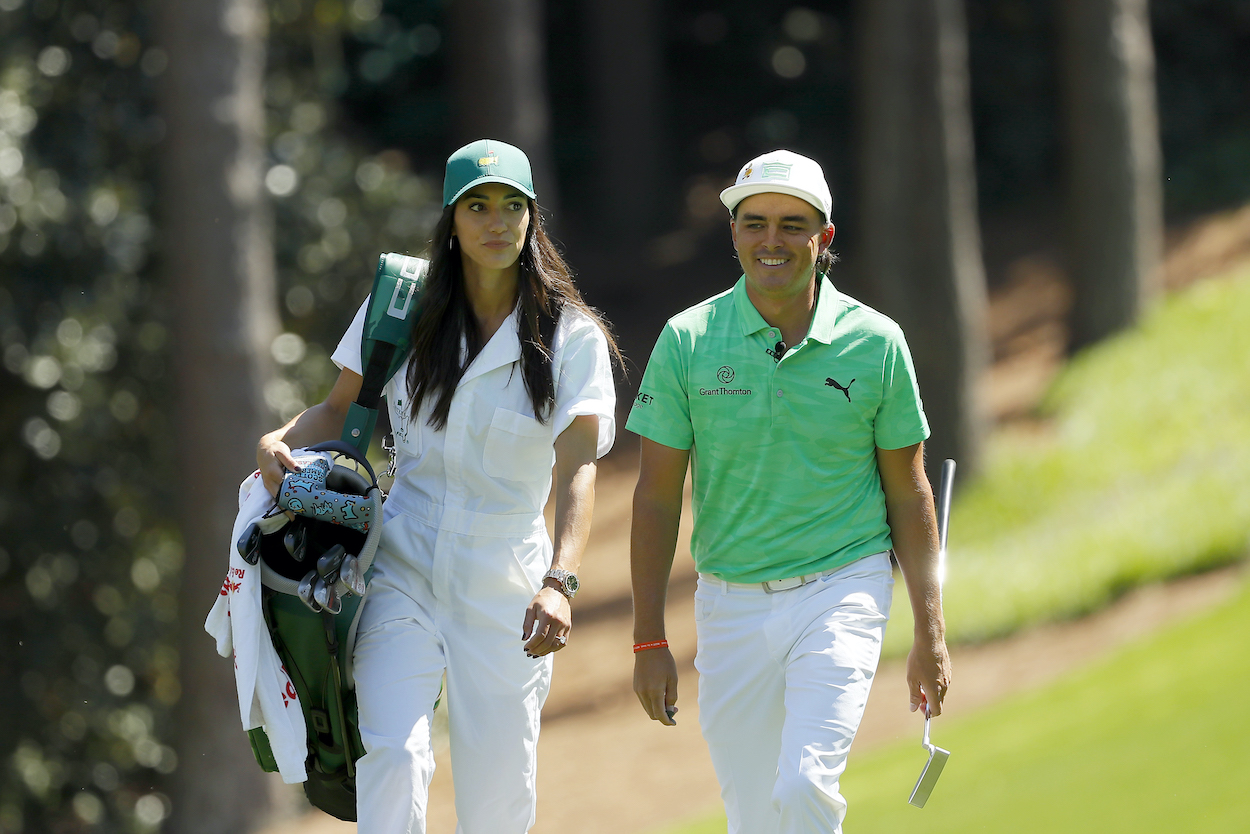 Fowler started dating Stokke, a former pole vaulter at the University of California, Berkeley and a current fitness model, in 2017. She's made numerous appearances on the course caddying for Fowler at the Masters Par 3 contest and congratulating him with a kiss after his last win at the 2019 Waste Management Phoenix Open.
In 2018, the couple got engaged. A year later, they tied the knot on a beautiful beach in Cabo.
Stokke has been by Fowler's side through all the ups and downs ever since. She was there for his last win in 2019, and she's remained his biggest supporter throughout his prolonged slump that's seen him drop all the way back to No. 91 in the Official World Golf Ranking. When Fowler wins again on the PGA Tour, Stokke will be the first one there to congratulate him on the 18th green.
And there might just be another Fowler in attendance, too.
Fowler announces he will become a #GirlDad in November
Fowler wasn't in the field at Torrey Pines for the 2021 U.S. Open last weekend. He failed to qualify because of his current status in the world rankings, so he had to watch with the rest of us as Rahm took home the major championship title.
But after the tournament, Fowler made a life-changing announcement that surely made him forget about his recent struggles. He's going to be a dad!
On Monday afternoon, the 32-year-old golfer posted a photo of him and Stokke on Instagram with the caption: "Reservation for November…Fowler party of 3 #GirlDad"
Nice touch with the shoutout to Kobe Bryant, by the way.
Stokke also shared the delightful news with her Instagram followers on Monday. "Coming in November… [Rickie Fowler] might find himself a little outnumbered."
Could becoming a father help Fowler get back to his winning ways? The question might not be as ridiculous as it sounds.
Fowler hopes to follow in Rahm's footsteps
Fowler becoming a first-time father would normally have nothing to do with his golf career. But hear us out for a second.
Rahm welcomed his first child, Kepa, with his wife, Kelley, earlier this year. Since that day, the Spaniard has recorded four top-10 finishes and won his first career major. He would've also won The Memorial earlier this month if not for a surprising positive coronavirus (COVID-19) test that forced him to withdraw with a six-shot lead. No one is playing better golf on the PGA Tour right now than Rahm, and maybe he has his newfound dad strength to thank.
Fowler hasn't won on Tour in two years. He's struggled to find his game since then, but he's been steadily showing signs of improvement over the last few weeks. Don't be surprised if Fowler finds some magical form in November and goes on a Rahm-like run himself.