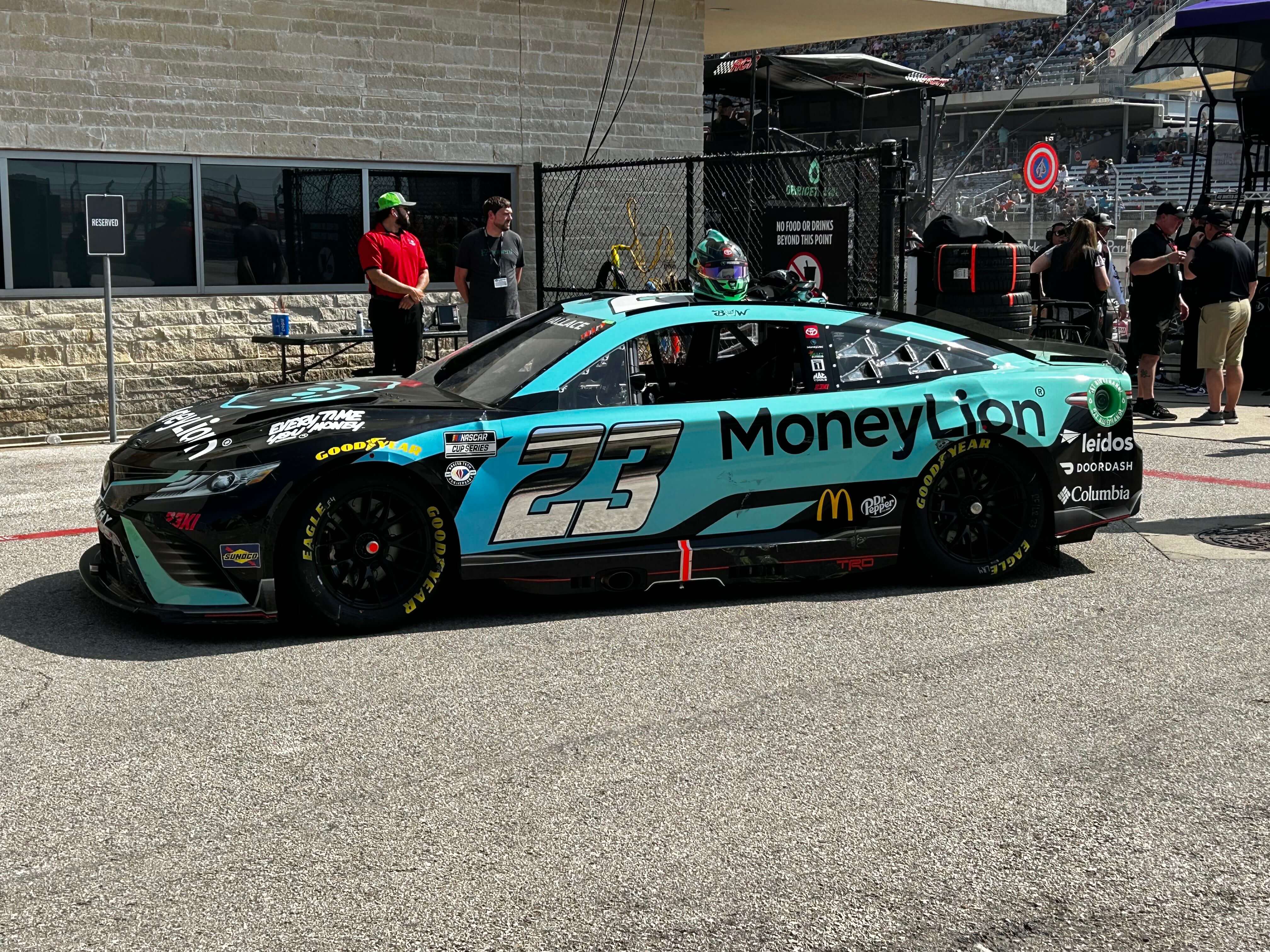 Frustrated Bubba Wallace Harshly Bashes Himself in Live Interview After Third DNF in Six Races: 'I Need to Be Replaced'
Bubba Wallace was harshly critical of himself after his mistake and crash ended the No. 23 team's day early at Circuit of the Americas, even suggesting that he should be replaced.
Bubba Wallace is in his sixth full-time NASCAR Cup Series season and third with 23XI Racing. He's got a pair of wins in the last two years and the 2022 campaign was the best of his career with 10 top 10s. Before the start of this season at Daytona, the 29-year-old said he entered with more confidence than ever before.
Things have changed.
Wallace revealed as much on Sunday at Circuit of the Americas when he scored his third DNF in the season's first six races and then delivered a brutal self-assessment moments after his day ended early, even suggesting he needed to be replaced. 
Bubba Wallace enters 2023 Cup Series season more confident than ever
Bubba Wallace enters every superspeedway race with confidence. His record on the 2.5-mile track in the Sunshine State speaks for itself, including three top-five finishes in the last six attempts. Before this year's Great American Race, the 23XI Racing driver met with the media and candidly admitted he wasn't only confident in that race but had high hopes for the entire season.
"This is the most excited I've been to start a season off," Wallace told reporters. "Confidence is high. I'm excited."
Wallace was involved in an early incident but managed to stay in the race and was running in the top 10 late before he was caught up in a crash in overtime and finished 20th. 
Wallace off to rough start in 2023 
Unfortunately, Wallace's misfortune late at Daytona was a precursor of things to come. A week later at Fontana in the first race of the West Coast Swing, he had his second DNF in as many weeks with engine troubles late. He finished 30th.
The No. 23 team rebounded a week later at Las Vegas for the high point this season with a grind-it-out fourth-place finish, followed by a 14th at Phoenix. 
Last week the team struggled after the driver spun just 10 laps into the race, suffered minimal damage, but could never recover from being laps down. He finished 27th and didn't hide how he felt about his performance.
"Long car ride back to reflect," he tweeted. "Rookie ass mistake. Simple as that. Cota."
Harshly criticizes self after early mistake at COTA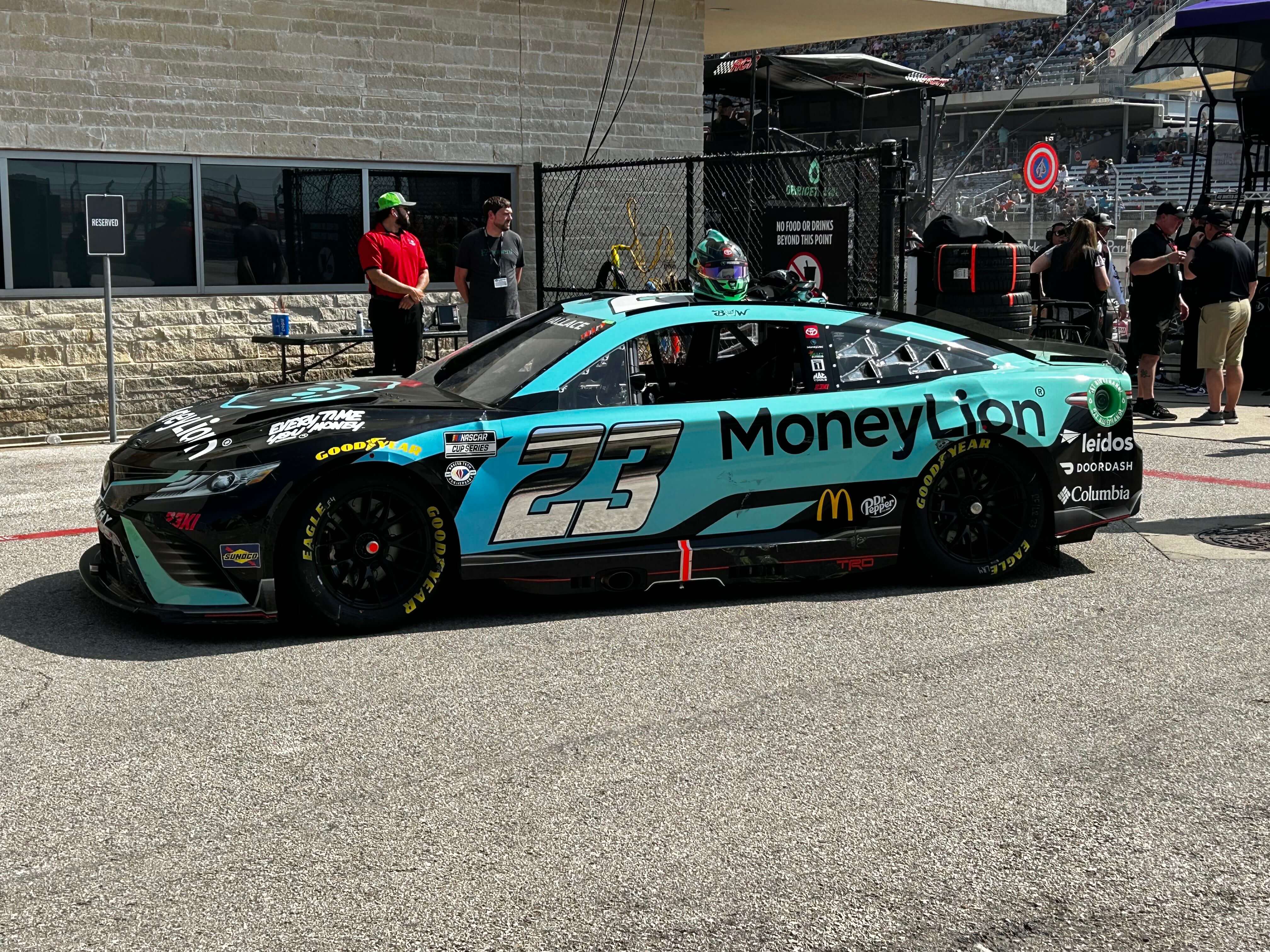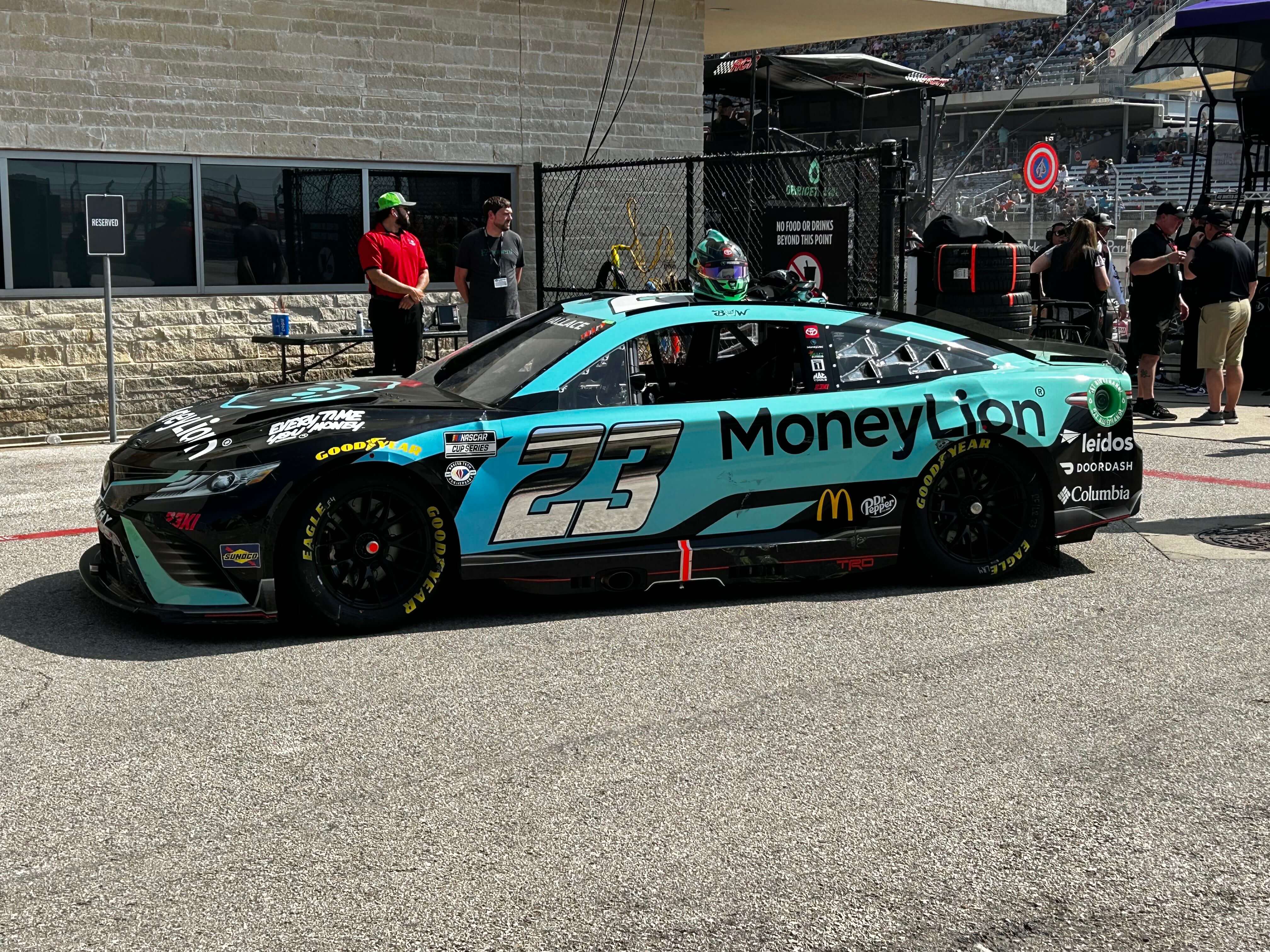 On Saturday, Wallace told the media he felt positive about his third attempt at Circuit of the Americas after finishing eighth on the board in practice on Friday and before posting a solid qualifying run of 11th. 
Unfortunately, on Sunday, the final results didn't reflect his upbeat comments but his previous ugly races on the 3.41-mile track, where he had finished 39th and 38th, respectively.  
The 23XI driver lost control of his racecar on Lap 11 heading into Turn 12, slamming hard into the rear of Kyle Larson and the side of Erik Jones. The hit was so hard that Clint Bowyer and Wallace's former teammate Kurt Busch in the Fox broadcast booth both suggested there was some type of equipment failure in the No. 23 car. 
Several minutes later, Wallace, who finished 37th, revealed that was not the case. 
"What happened to the car that put you out of the race?" Fox's Jamie Little asked. 
"Broke a toe-link in the rear and an oil-line," Wallace responded. "Just trying my hardest not to go down that slippery slope of self-doubt right here. Two weeks in a row making rookie mistakes. Six years in the Cup. I need to be replaced."
"Ah, he's so hard on himself," Busch quickly responded on the broadcast. "He wants the best. He wants to continue to improve on the road courses and the short tracks where he knows he's good. And the mile-and-a-halves are his cup of tea. You're alright man. There's mistakes that happen. Just don't make the same one twice."
Busch may never race again, but he's an incredibly valuable asset to the 23XI Racing organization. You can be sure he'll be there to encourage Wallace in the coming days. And the hope is that one day in the near future he'll help celebrate victory with him as he did with Tyler Reddick at COTA on Sunday.
For the latest breaking news and information about NASCAR's three national series, check out @kdsportswriter on Twitter.