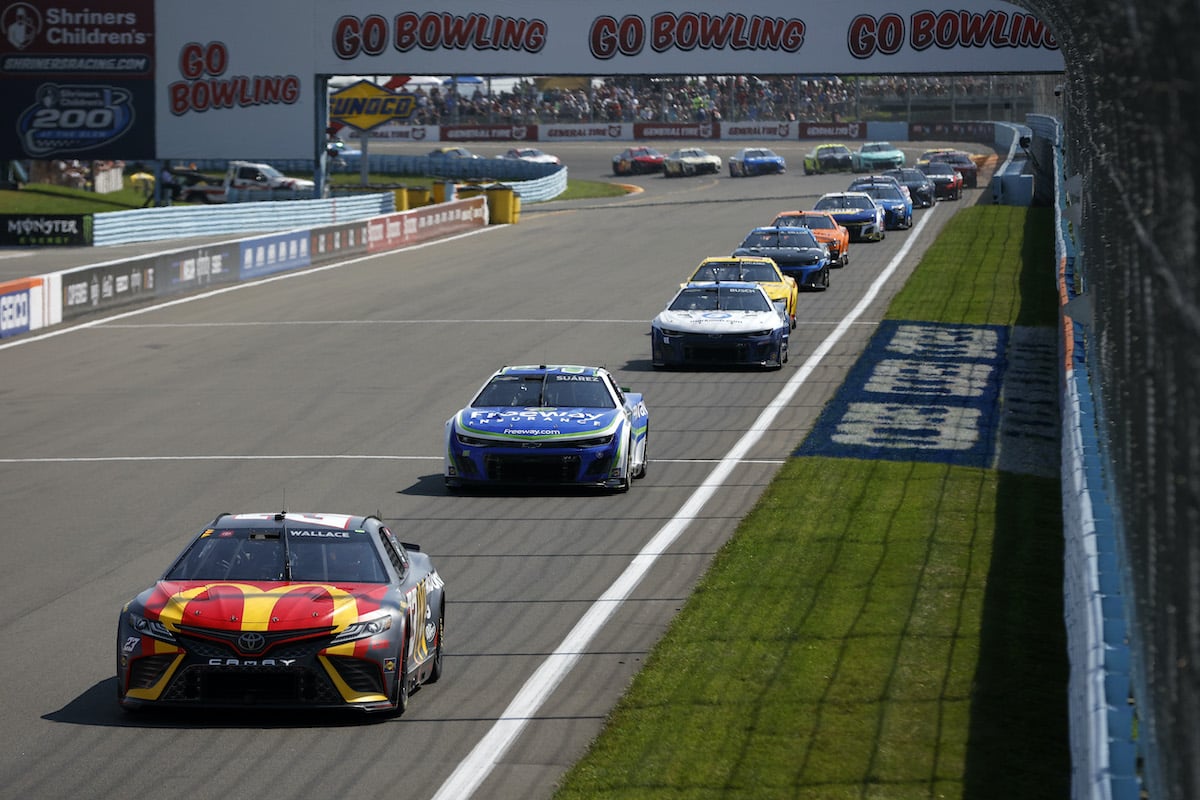 Bubba Wallace Gets Emotional After Watkins Glen
Bubba Wallace has shown emotion in the past for his mistakes. He got emotional at Watkins Glen on Sunday for something refreshingly different.
Bubba Wallace could feel the pressure coming into Watkins Glen. With only two races remaining before the playoffs, the 23XI Racing driver was just 28 points clear of the cutline and heading to the second road course in as many weeks, a track style he has admitted to struggling on in the past. He finished a solid 12th, unexpectedly gained points, and moments after the race got emotional talking about his day and how proud he was of himself. 
Bubba Wallace has solid run at Watkins Glen
The race for the No. 23 team got off to a good start, but it actually started on Saturday during qualifying, when the driver just narrowly missed the second round of qualifying and finished 12th. 
At the drop of the green flag, Wallace did what he's become known for this season on restarts and moved forward, gaining multiple positions. By the end of Lap 1, he had moved up to ninth. He maintained that position and when the first stage ended, he had gained another spot, finished eighth, and most importantly, picked up three points.
Second stage/verse; same as the first. The 29-year-old avoided any mistakes and stayed inside the top 10 in Stage 2, and finished ninth, picking up another couple of important points. 
In the final segment, the No. 23 car stayed consistent, and only lost positions due to a pit cycle when Chase Elliott ran out of fuel. He crossed the finish line 12th and instead of losing ground to the playoff cutline, picked up four points and was 32 points ahead of the new 17th-place driver, Ty Gibbs. 
Wallace gets emotional after race
After the race, NBC's Dillon Welch caught up with the 23XI Racing pilot and talked about his day. And the driver, who has been known to express his feelings for mistakes in the past, got emotional, but this time around it was for something positive. 
"I'm proud of myself. That's the first time I've felt proud of myself after a road course race," he said choking up. "Just executed and didn't lose focus. Maybe one time and that's the difference maker. You've got to stay on it, especially these places. Just hats off to my team for sticking with me and believing in me on these road courses. 
"I know we still got one more to go. We wanted to maintain our gap and not lose too many but we gained. Hats off to everybody, the effort that we put in. Toyota for believing in me. McDonald's. Just all of our partners involved. Just a great day for the 23 team. Now we get to go into Daytona still stressful as hell but it takes a little bit of the edge off for sure." 
Shown emotion in the past after bad things happen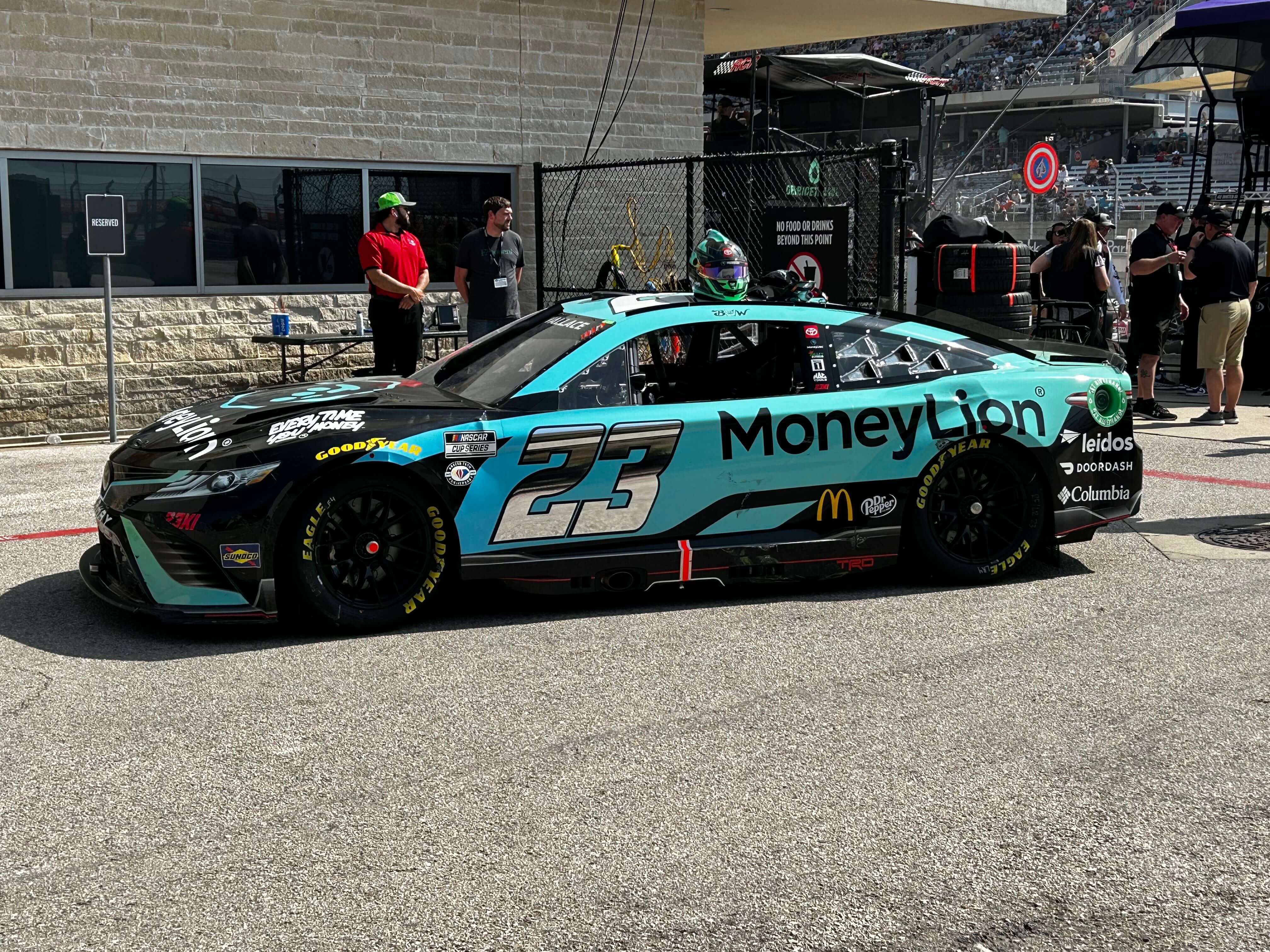 Wallace showing emotion is nothing new. In fact, earlier this year, on another road course at Circuit of the Americas, the driver delivered a harsh self-critique after crashing 10 laps in and finishing 37th.
"What happened to the car that put you out of the race?" Fox's Jamie Little asked him. 
"Broke a toe-link in the rear and an oil-line," Wallace responded. "Just trying my hardest not to go down that slippery slope of self-doubt right here. Two weeks in a row making rookie mistakes. Six years in the Cup. I need to be replaced."
Oh how things have changed for Wallace. Now it's one more race, at a track he's considered one of the best, and a chance to secure a playoff spot for the first time in his Cup career.
To stay up to date on the latest happenings in NASCAR, including breaking stories you can't find anywhere else, follow Kyle on YouTube and Twitter.