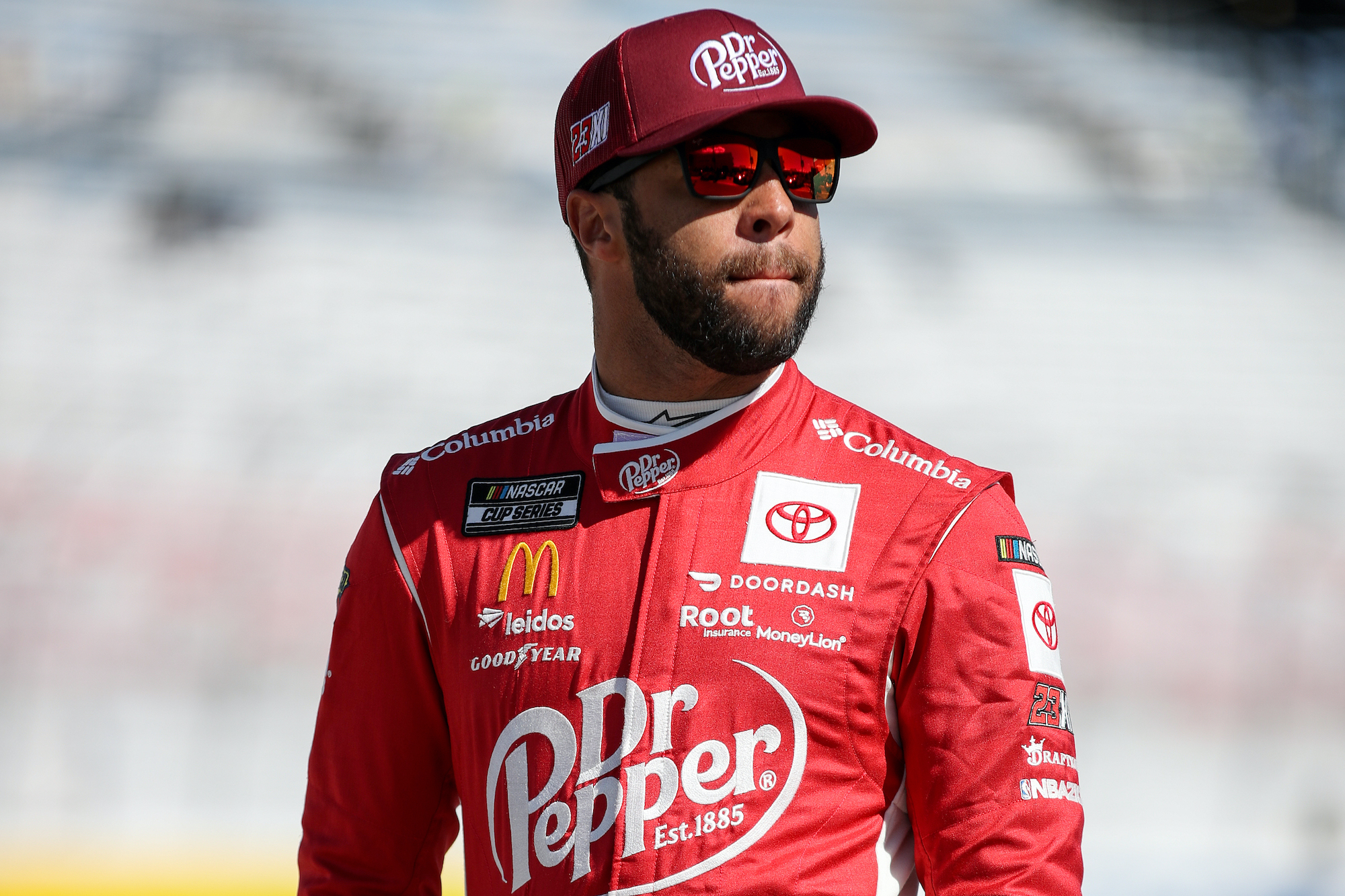 Bubba Wallace Goes Ballistic with F-Bomb-Laced Outburst at Phoenix
Bubba Wallace went ballistic in Phoenix with an expletive-laden outburst that showed pressure is building for the driver in his second year with 23XI Racing.
Bubba Wallace came into the 2022 Cup Series season with confidence, still riding the wave of momentum from his first win last October at Talladega. With a new teammate in 2004 champion Kurt Busch, expectations have understandably increased for the 23XI Racing team in 2022.
During Sunday's race at Phoenix, an angry Wallace showed pressure is building and emotions are already running high early in the season when he released some of that tension with an expletive-laden outburst over his team radio. 
Bubba Wallace off to average start in 2022
After coming close but going winless in his first three full-time seasons, Bubba Wallace broke through in 2021 in his first year with 23XI Racing, winning a rain-shortened race in October at Talladega. That win gave the 28-year-old driver confidence at the end of last year and heading into 2022. 
Through the season's first three races, Wallace had recorded a runner-up at Daytona, 19th at Fontana, and 25th at Las Vegas. It was an average start but inconsistent and trending in the wrong direction.
Conversely, his new teammate Kurt Busch has been more consistent and shown improvement. After a 19th at Daytona, he's posted an eighth-place finish at California, followed by a 13th last week in Sin City.  
Bubba Wallace goes off at Phoenix
During Sunday's race at Phoenix, Bubba Wallace started 27th and made his way inside the top 20. However, a bad pit stop set his team back, and it found itself down a lap or more for much of the race. Meanwhile, Busch ran in the top 20. 
Later in the race, not making any progress toward the front, the 28-year-old driver's frustration boiled over, and he expressed it over the radio. 
"I am trying to stay f****** calm, but I am f****** over it. … F****** terrible," he told his team.
Wallace came back and finished 22nd. Busch remained steady throughout the race and capitalized in the end with an impressive fifth. 
Isn't only one frustrated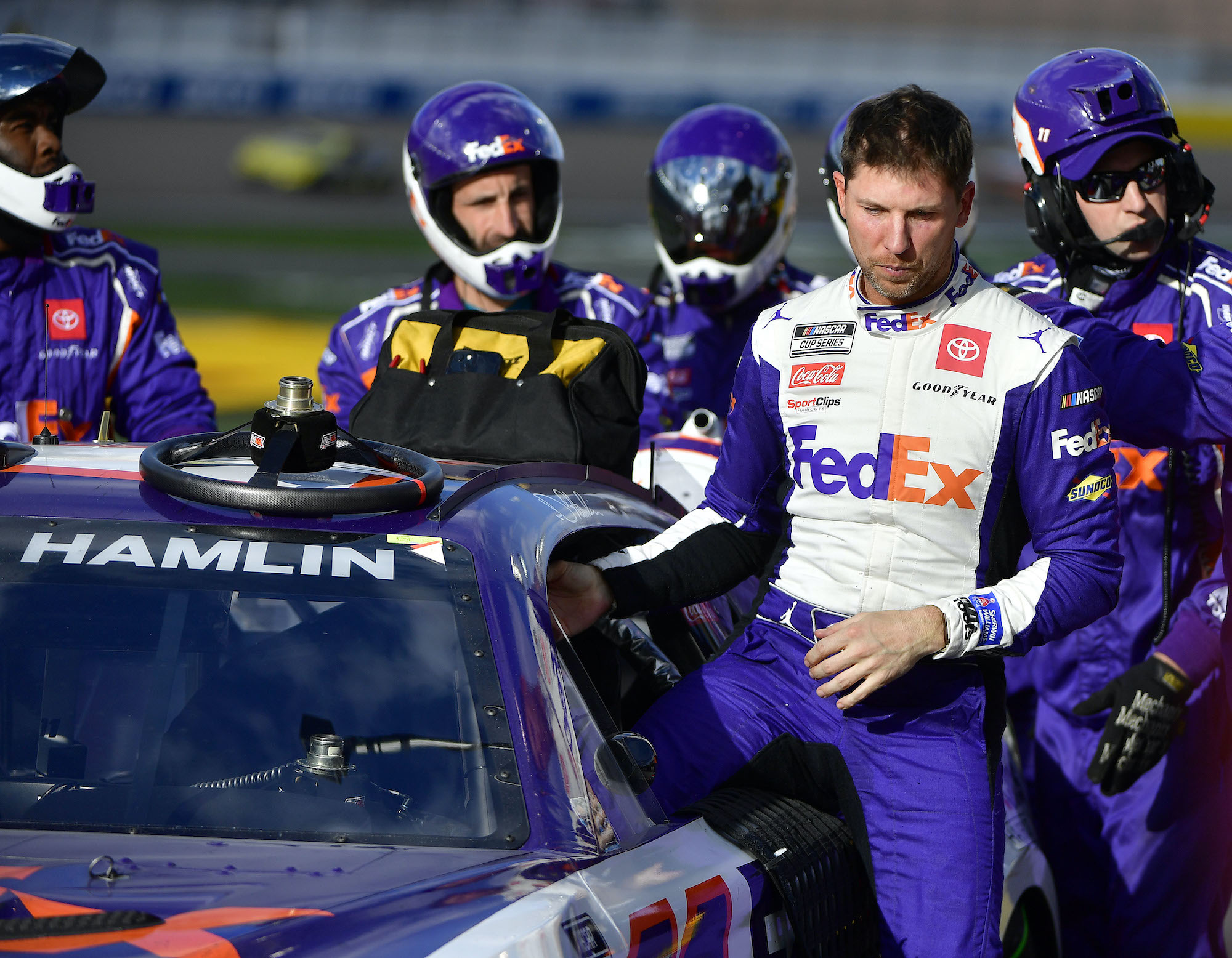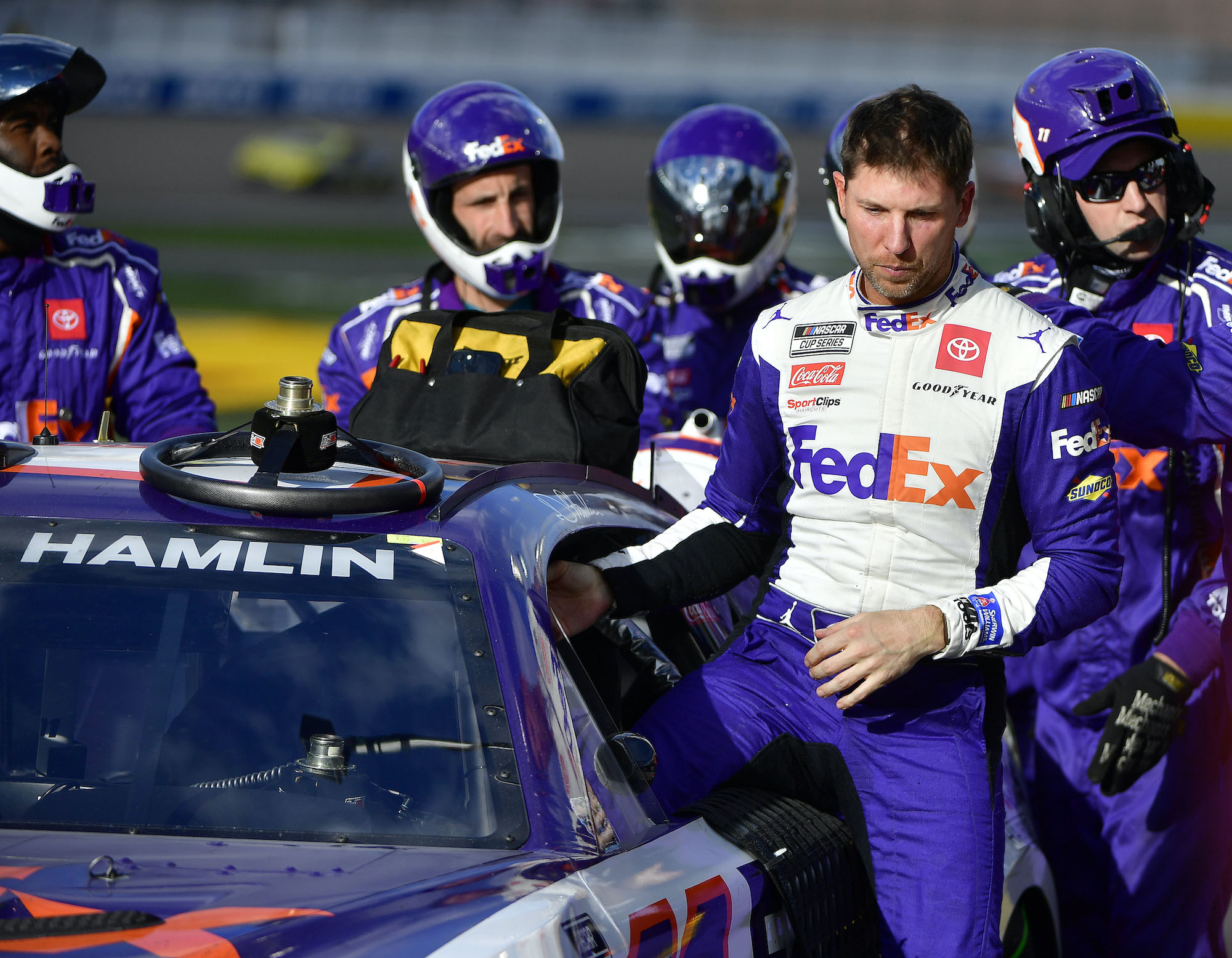 While Wallace has unquestionably been inconsistent this season, his performance has been noticeably better than that of his boss, Denny Hamlin. The future Hall of Famer and the Joe Gibbs Racing team, in general, have struggled in the first four races. 
Hamlin managed the best finish of his young season at Phoenix, landing in the 13th position. He suffered the first DNF of his career at Daytona and managed a 15th at Fontana and a 32nd at Las Vegas, where he embarrassingly missed a shift and destroyed his transmission. 
In addition to Hamlin, Martin Truex Jr. has a single top-10, while Christopher Bell is off to the worst start of all the Toyotas with a 10th-place at Las Vegas and three other finishes outside the top 25. 
All things considered, Wallace is running middle-of-the-pack for the Toyotas and has posted better numbers for the No. 23 this year than he did through the same number of races last year. 
Will there be more moments of frustration? Absolutely. That's part of sports. Those who are the most successful find a way to overcome that adversity and still excel. Wallace has proven in the past that he can do that. It's now time to see if he can do it again.  
Like Sportscasting on Facebook. Follow us on Twitter @sportscasting19.