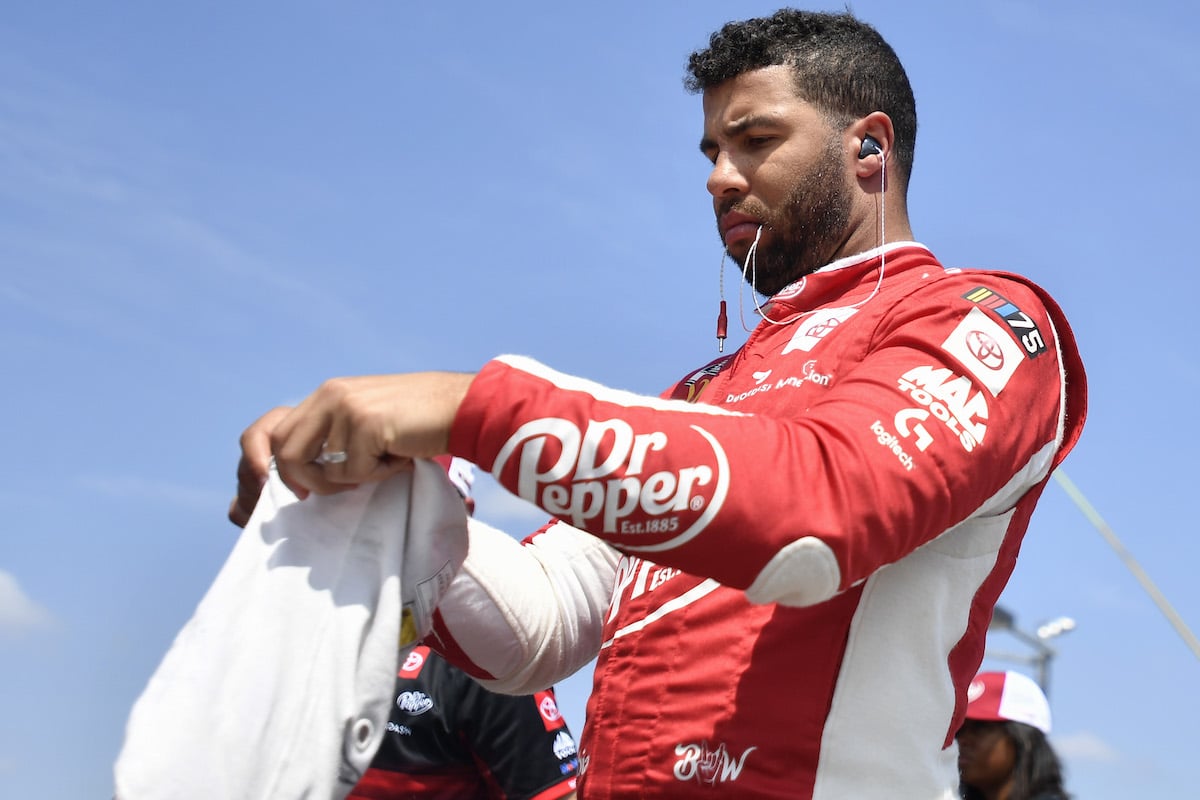 Bubba Wallace Reaches Another Notable Milestone In Climb Toward 1st Career Playoff Appearance
Bubba Wallace is moving closer and closer to ending his playoff drought.
Bubba Wallace had one of the best race weekends of his NASCAR Cup Series career at Darlington Raceway last week when he turned a second-place starting spot into a fifth-place finish that both established a new career mark and put him in position to make the playoffs for the first time.
After a season-best fourth-place run at Kansas Speedway on May 7, Wallace produced his best qualifying effort of the season and second-best of his career, behind only the pole award he won at Michigan International Speedway in August 2022.
He then kept his No. 23 Toyota for 23XI Racing up toward the front at Darlington and scored a second straight top-five result for the first time in his six years as a full-time Cup Series driver, even though he was upset after the race with how NASCAR scored the running order after a late wreck. Wallace's three top-fives on the season are two shy of the career-best mark he reached a year ago, although he fell short of the playoffs.
Wallace is in line to reach the Cup Series playoffs for the first time
A spot in the 16-driver playoff field may be in reach this time.
Bubba Wallace has finished 12th or higher in five of his last six races to move from 23rd in the points standings after he finished 12th in the dirt race at Bristol Motor Speedway on April 9 all the way to 15th after Darlington. It is the highest he has been in the points standings since a runner-up finish in the 2022 Daytona 500 kept him inside the top 10 through the first three races of last season.
Wallace's surge might be more than just a fluky good stretch of races, too.
Toyota has been particularly strong since the Cup Series returned to three straight downforce-dependant intermediate tracks in May after a six-week run at superspeedways, short tracks, and road courses. Martin Truex Jr. won the first race of the month at Dover Motor Speedway in a Joe Gibbs Racing Toyota, and Denny Hamlin did the same a week later at Kansas. Toyota drivers also led 157 of the 295 laps at Darlington even though William Byron won the race in a Chevrolet for Hendrick Motorsports.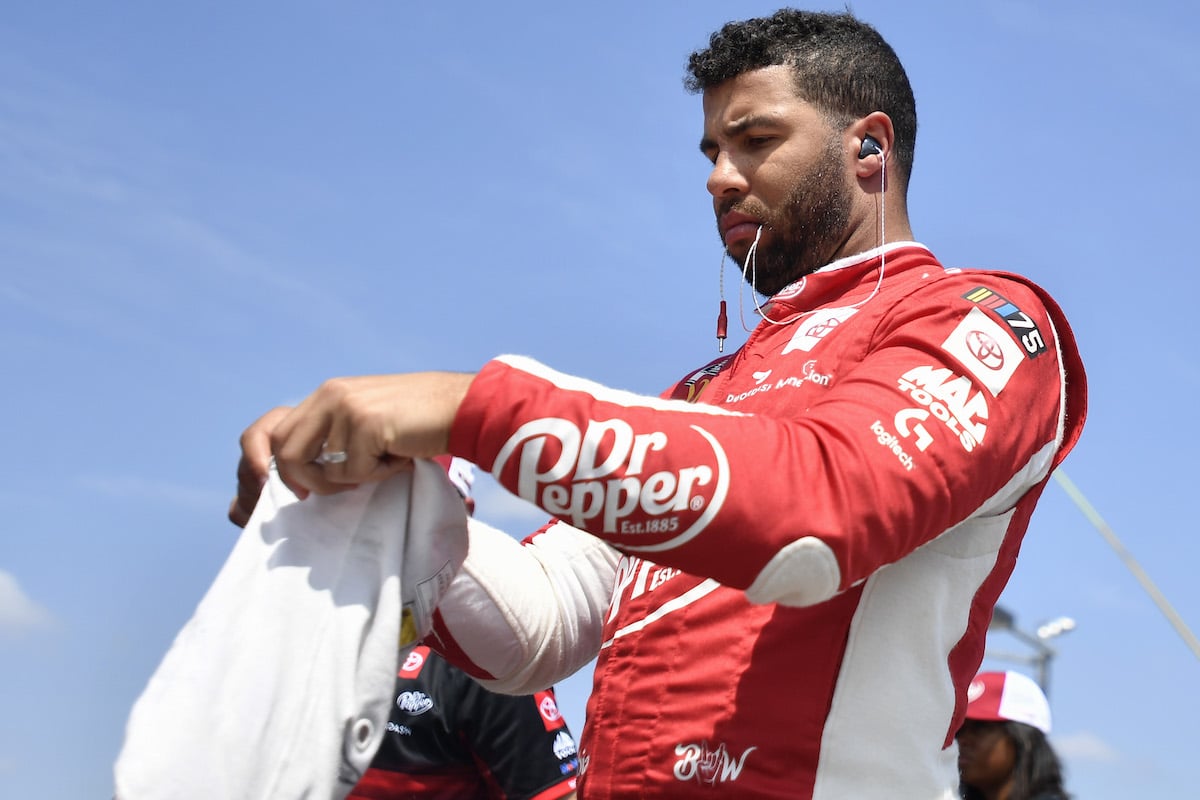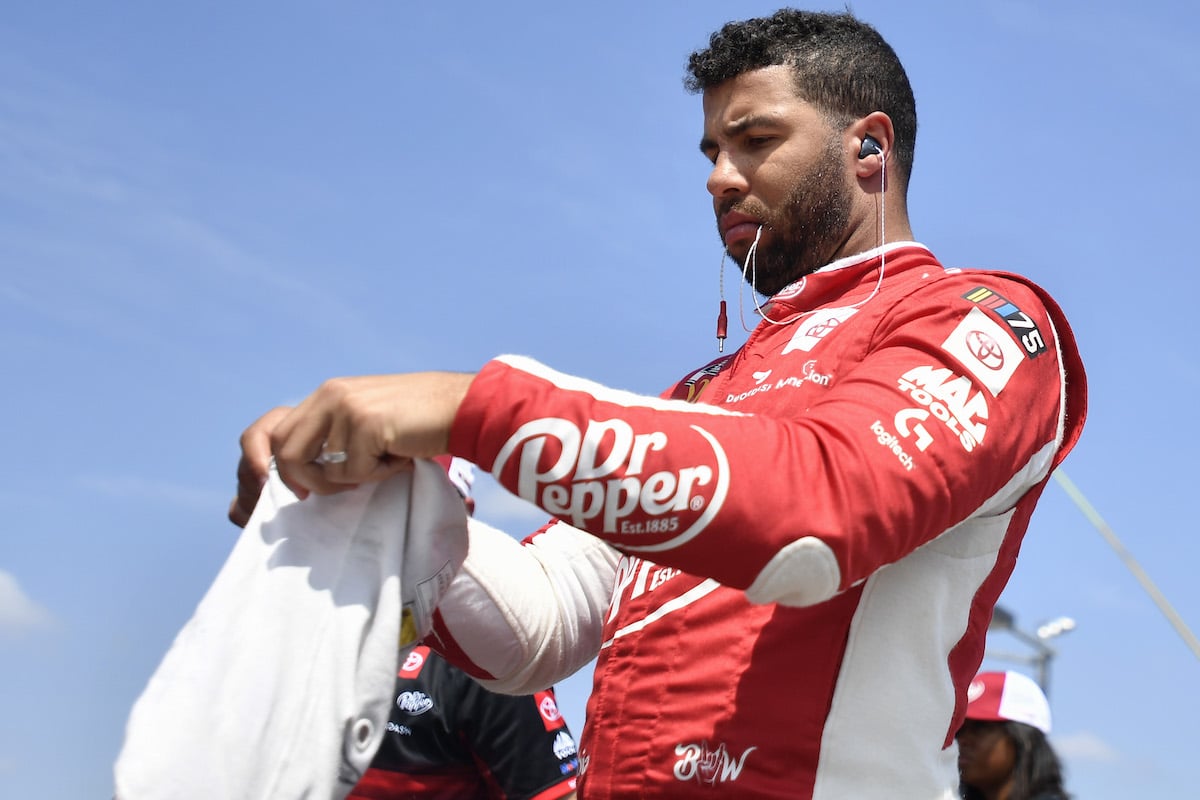 The next three events after the exhibition All-Star Race at North Wilkesboro Speedway on Sunday will be a good test to determine if Wallace will be a consistent threat at the front of the field more weeks than not and continue to hold a playoff spot. 
A year ago, he did not finish better than 26th at the next three tracks on the schedule — Charlotte Motor Speedway, World Wide Technology Raceway near St. Louis, and the Sonoma Raceway road course. In fact, he has never finished higher than 14th in 11 combined Cup Series starts at those three facilities.
Consistency will be the next key for Wallace in his playoff quest
The ability to finish races, in general, will also likely be a key factor for Bubba Wallace in the second half of the regular season if he is to continue his charge toward the playoffs. He has failed to finish four of the first 13 races this season, which ties Kyle Larson for the most among drivers inside the top 25 in the points standings.
Two of those DNFs came at the superspeedway-style tracks of Daytona International Speedway and Talladega Superspeedway, where large crashes are common because the entire field races in a large pack for most of the race, and drivers are often unable to control whether they get caught up in an incident. Wallace also had an engine failure at Auto Club Speedway in Fontana during the second race of the season, and he wrecked out of the road-course race at the Circuit of the Americas in Austin after only 10 laps.
Wallace was critical of himself after the COTA incident, saying he made "rookie mistakes" in his post-wreck TV interview. His results quickly started to improve after COTA, though. He ran 22nd at Richmond Raceway the following week and then began the six-week run that has boosted him into a playoff spot.
He might not even have to win a race in the regular season to qualify for the playoffs. Only eight different drivers have won a race so far this season, and the likelihood of another eight different drivers winning during the next 13 races is quite slim, especially considering most of the typical frontrunners already have at least one victory.
Wallace might still have to gain another position or two to be safe with drivers such as Alex Bowman and Chase Elliott still winless, in part because they have missed races due to injuries. However, Wallace has his best chance to reach the playoffs right in front of him and finally has a path to the postseason that is more tangible than just the hope of a surprise victory along the way.
All stats courtesy of DriverAverages.com and Racing Reference.