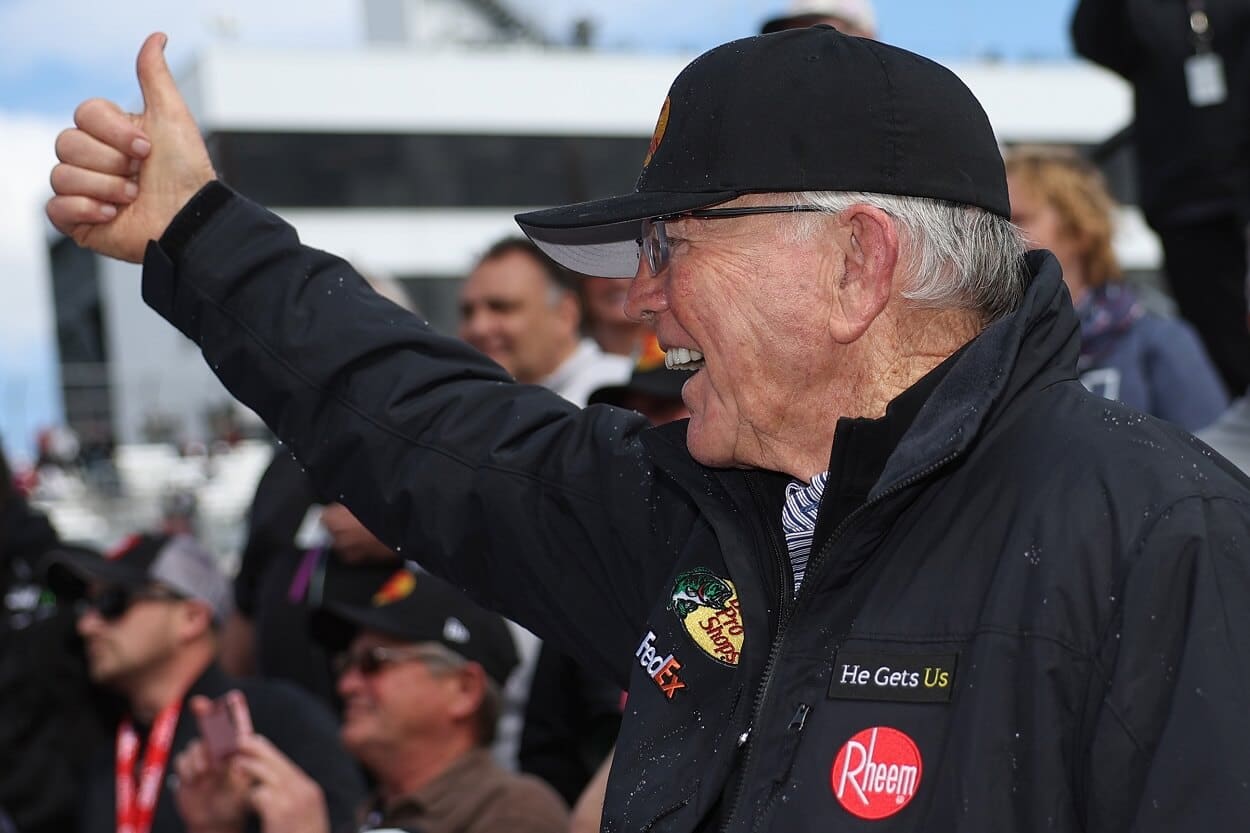 Joe Gibbs Racing Is On a Hot Streak Not Seen in Years
Joe Gibbs Racing has been the dominant team in the NASCAR Cup Series in recent weeks.
Joe Gibbs Racing has vaulted to the front of the NASCAR Cup Series field in May with back-to-back wins and could be halfway to its longest winning streak in more than seven years.
After Chevrolet dominated much of the first three months of the season with eight wins in the first 10 races, including four combined from Hendrick Motorsports teammates William Byron and Kyle Larson, JGR has moved to the forefront with back-to-back victories to begin the month of May.
Joe Gibbs Racing has recently made big gains at intermediate tracks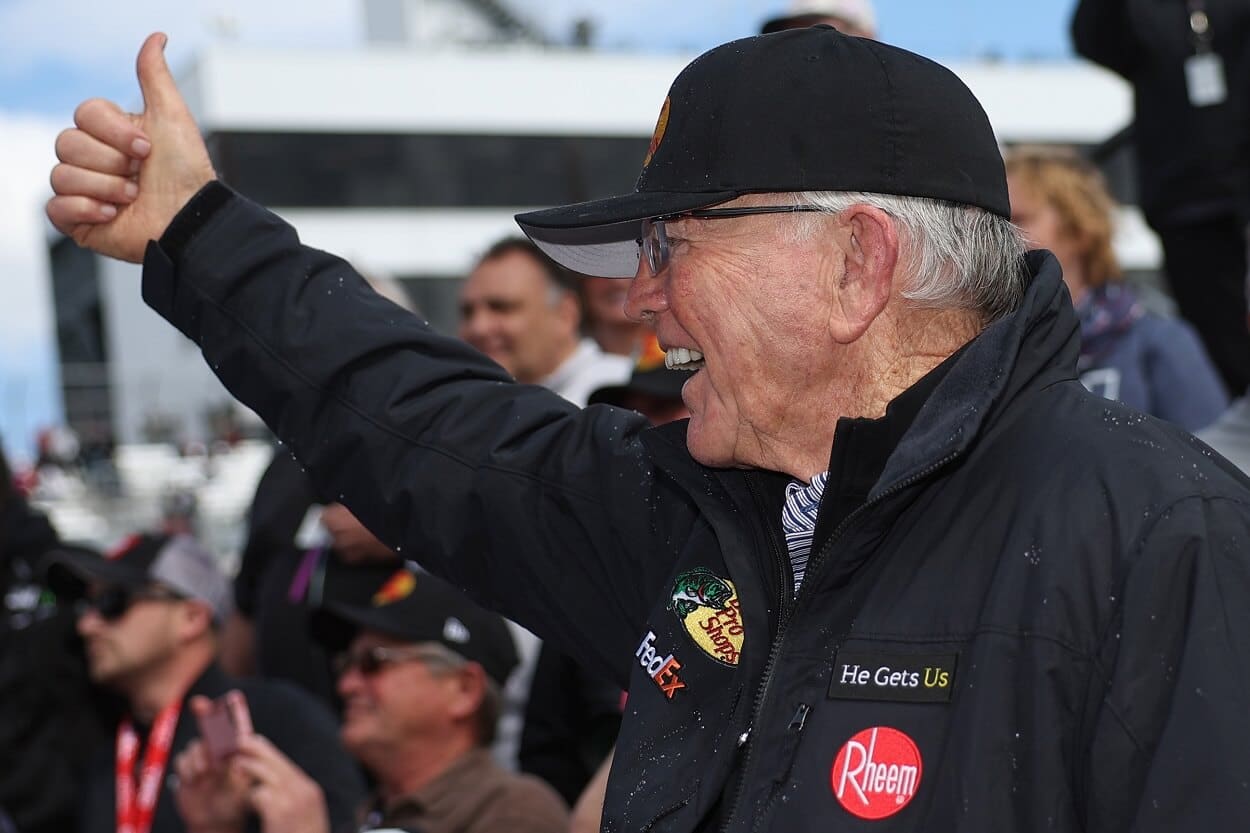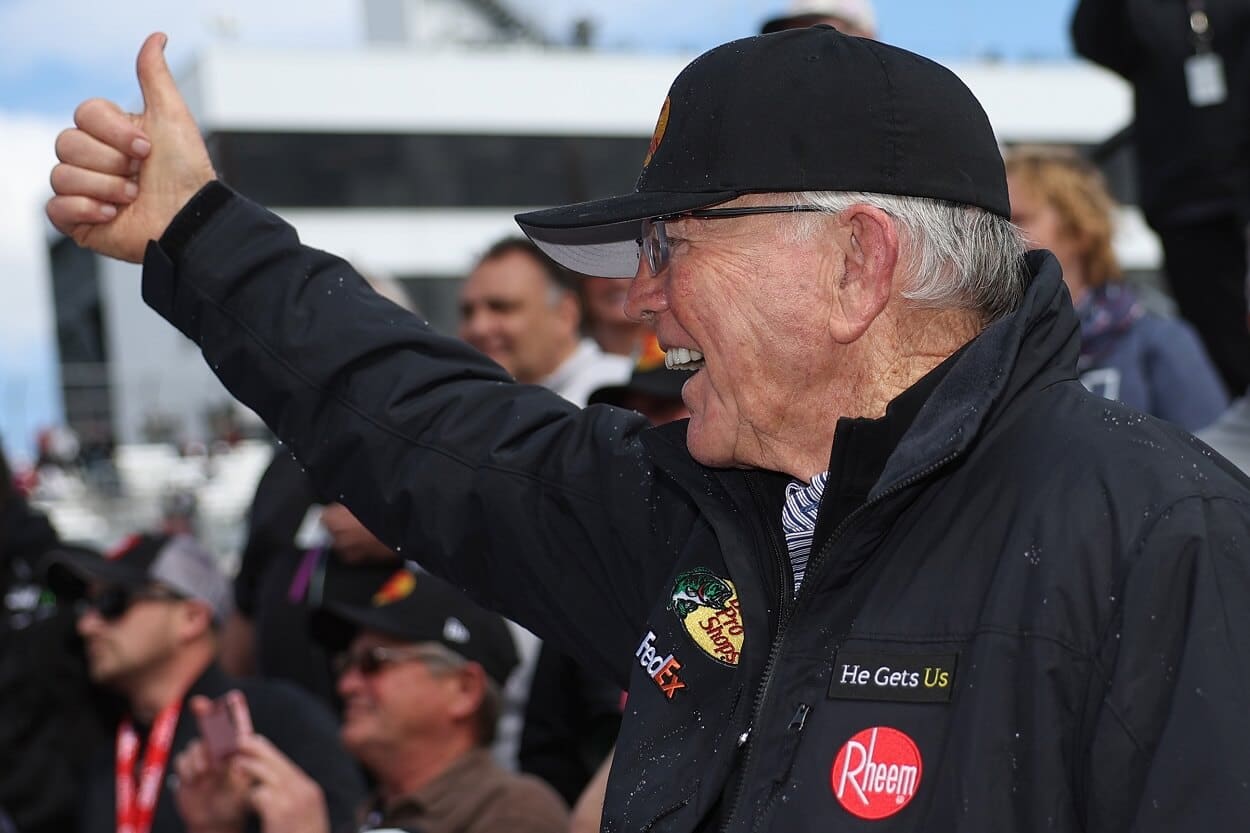 Martin Truex Jr. snapped a 54-race winless streak on May 1 with a win at Dover Motor Speedway, and Denny Hamlin ended his own 33-race drought a week later at Kansas Speedway. That gives JGR three wins in the last five races, with Christopher Bell's victory on April 9 in the dirt race at Bristol Motor Speedway, but the last two wins could be particularly instructive given where they happened.
The Dover race was the first Cup Series race at a downforce track where aerodynamics play a significant role since the fourth race of the season on March 12 at Phoenix Raceway. NASCAR opened the season at three such tracks after the Daytona 500 on Feb. 19 but then went six straight weeks at a variety of unique facilities.
The series ran two superspeedway-style events, a road course, two short tracks, and a dirt-track race across that span. Beginning with Dover, however, the series has five consecutive races, and six out of seven, at tracks where handling and downforce are premium.
NASCAR heads to the 1.33-mile Darlington Raceway this coming weekend, where Joe Gibbs Racing has won three of the last six races since 2020 and 10 overall. The organization's 11.9 average finishing position at The Lady In Black is its fourth best at any facility currently on the NASCAR schedule. 
The track one spot higher is Charlotte Motor Speedway with an 11.8 mark, and it just so happens Charlotte is the next points-paying race on May 28 after the series runs the All-Star Race the week before at North Wilkesboro Speedway. JGR's 12.4 average finish since 2020 at Charlotte is second to only Richard Childress Racing, and Hamlin is the defending winner of the event.
JGR reached its record four-race winning streak three times in the span of two years
Trips to Victory Lane at both Darlington and Charlotte would give JGR a four-race winning streak that would tie the organization's longest such streak, which it last accomplished in 2016. Kyle Busch won in April 2016 at Martinsville Speedway and Texas Motor Speedway to begin that streak, and Carl Edwards followed with consecutive wins at Bristol and Richmond Raceway. Busch then won two weeks later at Kansas, and Matt Kenseth triumphed the following week at Dover to give JGR an incredible six wins in a seven-race span.
Those were glory years for the four-car organization, as JGR also had four-race winning streaks twice in the 2015 season. The company won eight of 11 races in the second half of the 2015 campaign while Busch was on his way to his first Cup Series championship. Jimmie Johnson ended up winning his record-tying seventh series title in 2016, but JGR still won 12 races among its four drivers that season.
JGR has had stellar seasons since, particularly 2019, when the organization posted 19 wins, and Busch won his second championship. Yet, it has not accomplished a winning streak of at least four races since 2016. Even a five-win streak is not entirely unrealistic, given Busch and Truex combined to lead 108 of 240 laps last season at World Wide Technology Raceway near St. Louis, where the Cup Series will head after Charlotte.
The organization has the drivers to do it this season, even with Busch off to RCR. Rookie Ty Gibbs, the grandson of team owner Joe Gibbs, is the only JGR driver without a win as the halfway point of the regular season approaches, and he still has four top-10s in the first 12 races.
Joe Gibbs Racing drivers have had substantial success at both Darlington and Charlotte
The three veteran drivers of Bell, Hamlin, and Truex all sit second through fourth in the current points standings. Hamlin and Truex both have five wins combined at Darlington and Charlotte, while Bell finished sixth or better in both 2022 Darlington events and scored a fifth-place result in the 2022 Coca-Cola 600 at Charlotte. Hamlin leads all active full-time drivers with four career wins at Darlington, and Truex's three career victories at Charlotte are tied with Kevin Harvick for the most among drivers who plan to run the entire season.
JGR and the rest of the Cup Series field appeared to be well behind HMS after the first three downforce races of the season, but the Toyota organization appears to have made substantial gains while the series spent a month and a half at differing track layouts.
Joe Gibbs Racing is now set for a second half of the regular season that could establish it as the favorite to have one of its four drivers hoist the Cup Series championship trophy at the end of the season while reaching organizational records along the way.