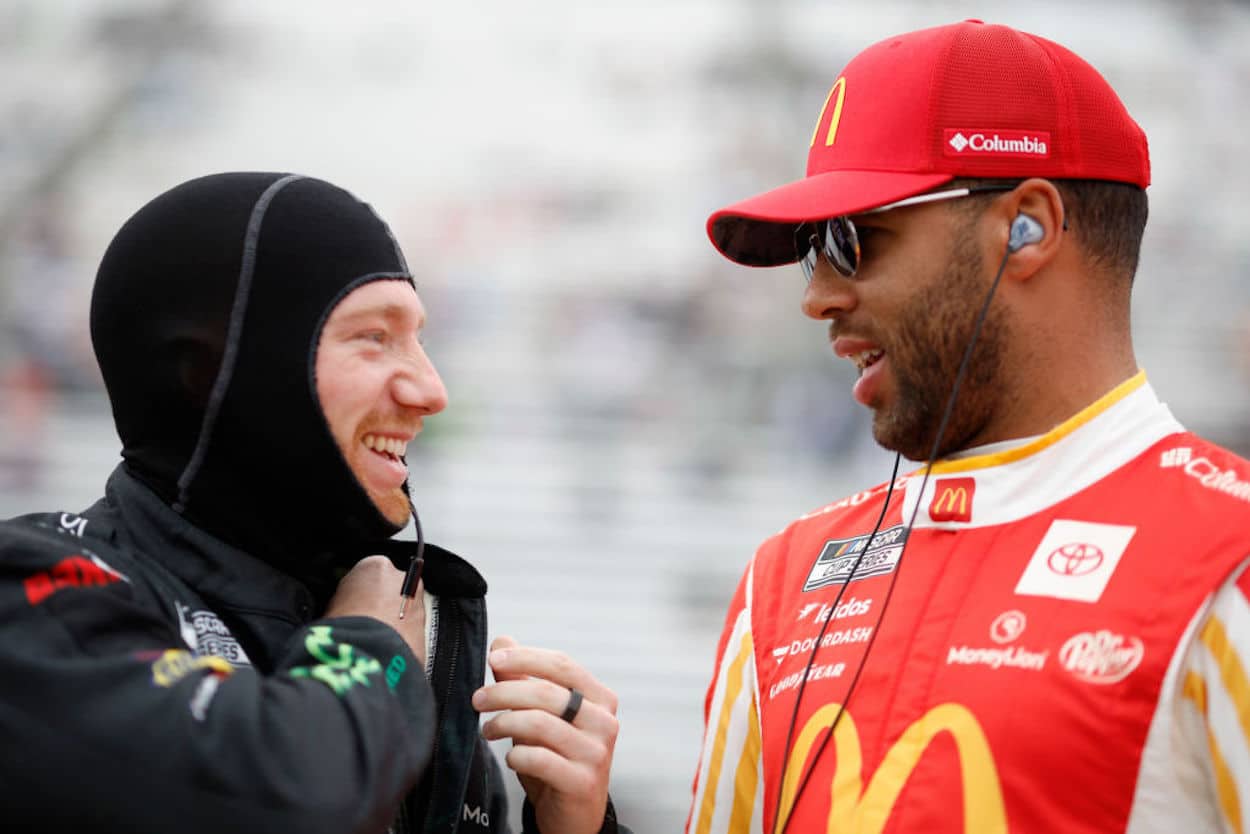 Bubba Wallace's Struggles are Being Magnified by the Success of His Toyota Teammates, Especially Tyler Reddick
Bubba Wallace's performances haven't been up to scratch this year, but that isn't his only problem. His peers are making him look even worse.
It can't be a whole lot of fun being Bubba Wallace these days.
Sure, Wallace is living a dream by competing at the highest level of motorsports for an organization co-owned by an NBA legend (Michael Jordan) and a three-time Daytona 500 winner (Denny Hamlin).
That organization — 23XI Racing — also has a close technical alliance with Joe Gibbs Racing, a fellow Toyota team with unlimited resources and five NASCAR Cup Series championships to its credit.
But the 29-year-old Wallace — despite being in quite an enviable situation — is struggling. Struggling to run up front with any degree of consistency. Struggling to not get entangled in messes on the race track. And struggling to stay positive.
And Wallace's struggles are only being further illuminated by the success of his first-year teammate, Tyler Reddick.
Tyler Reddick has quickly established himself as 23XI Racing's top performer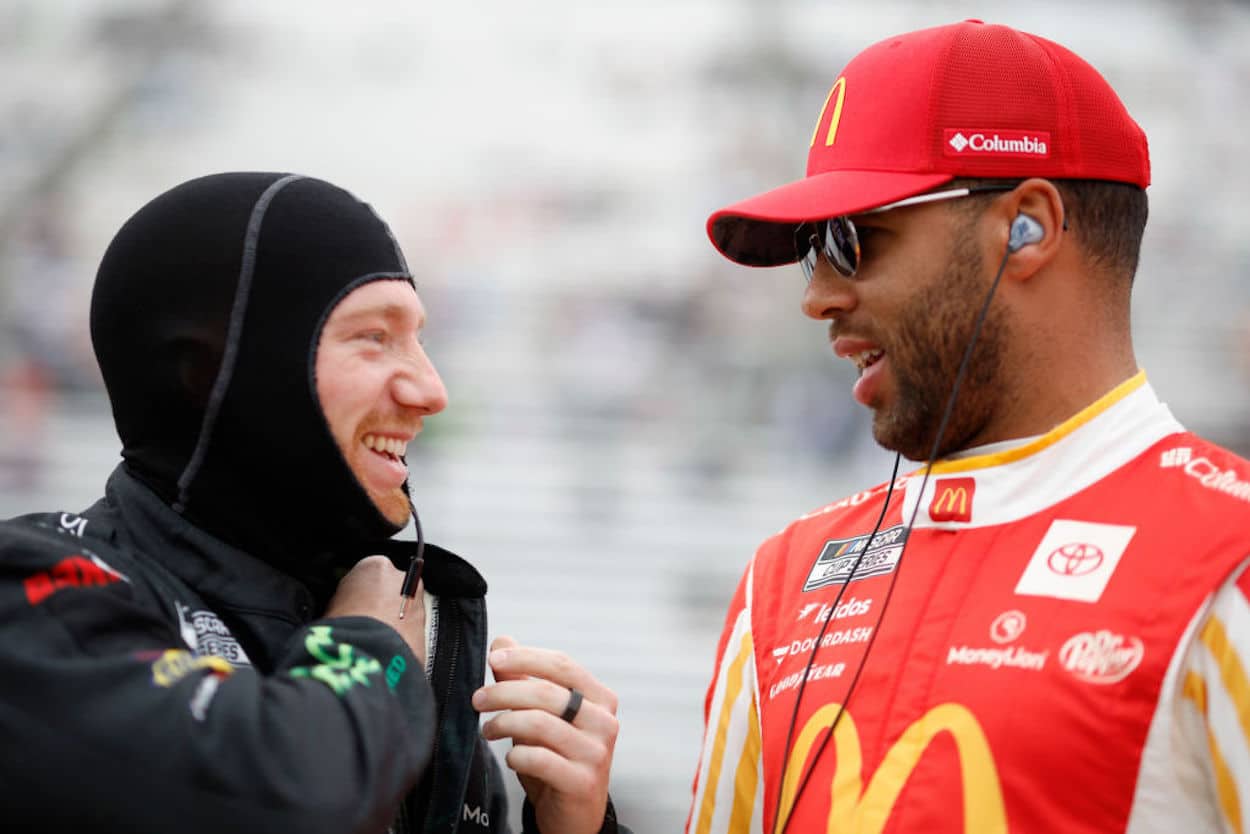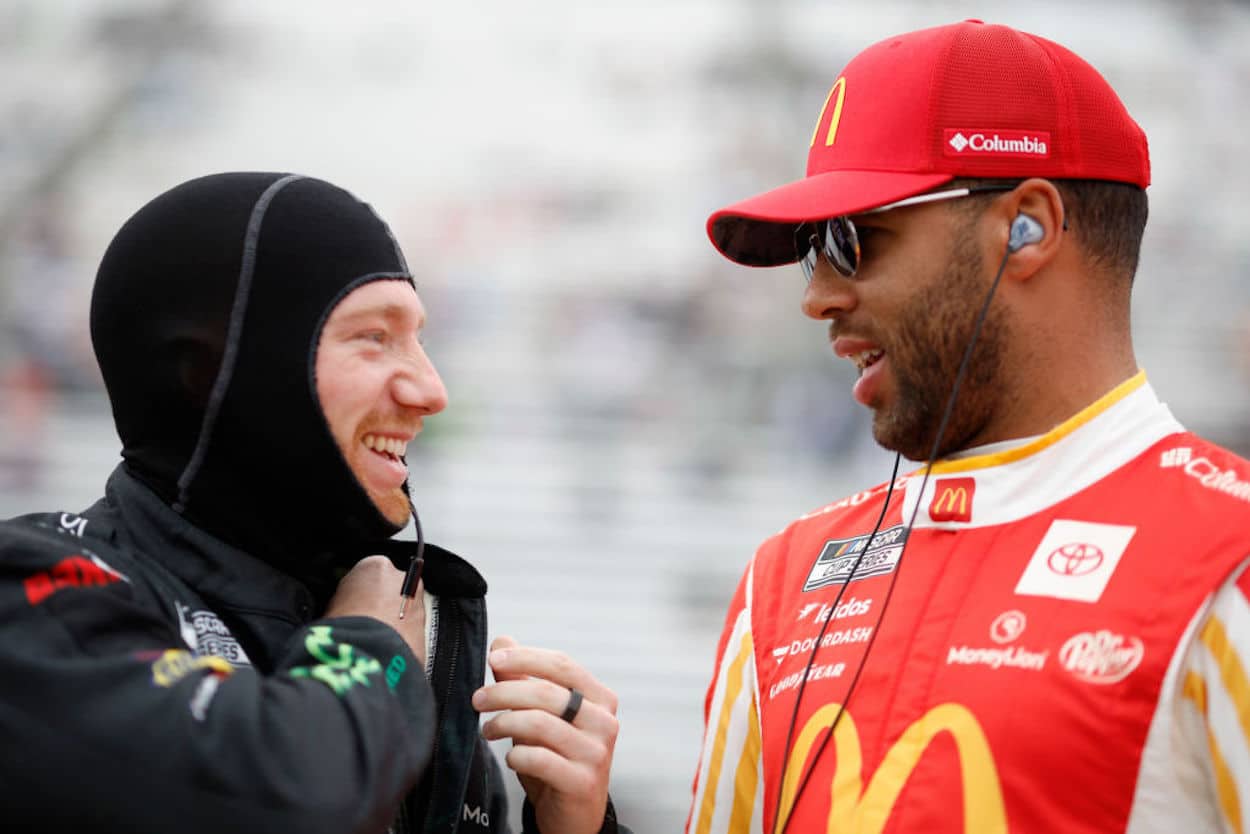 Last season was a "breakout season" in every sense of the term for Tyler Reddick. 
After going winless in his first two years as a Cup Series driver for Richard Childress Racing, the California native and two-time NASCAR Xfinity Series champion proved he could run with the sport's best by winning three races, making the playoffs and leading over 500 laps.
Reddick's announcement over the summer that he was leaving for 23XI Racing — in 2024 — surprised almost everyone, not least of all team owner Richard Childress, who voiced his displeasure in no uncertain terms.
Reddick ultimately joined 23XI a year early when a seat opened up for 2023 due to Kurt Busch's earlier-than-expected retirement necessitated by lingering concussion-like symptoms.
Not altogether surprising, Reddick hasn't missed a beat in his new digs, going to Victory Lane at Circuit of The Americas in just his sixth start as the driver of 23XI's No. 45 car. His playoff ticket punched by virtue of his early-season triumph, Reddick is sixth in the standings on the strength of four top-fives in nine starts.
Meanwhile, Bubba Wallace — in his third season at 23XI and sixth year as a full-time Cup driver — has just one top-five finish (a fourth at Las Vegas) and is 21st in the standings.
If Bubba Wallace can't run on par with Toyota teammates, his future could be in jeopardy
So, why is Bubba Wallace being consistently outperformed by Tyler Reddick in spite of being the senior member of 23XI Racing's driver roster?
At the very least, Wallace's results should be on par with Reddick's since he's in basically the same equipment and has been part of 23XI for three times as long.
But Reddick looks like the veteran of the two, while Wallace can't seem to find the magic that propelled him to a commanding win last fall at Kansas about a year after he scored career win No. 1 in a rain-shortened race at Talladega.
The most frustrated person with Wallace's lack of success this season? Well, that would seem to be Wallace himself.
"Two weeks in a row of making rookie mistakes six years into Cup?" Wallace, in an overt display of self-criticism, said following an early exit from last month's race at Circuit of The Americas — a race that Reddick won. "Need to be replaced!"
Thankfully for Wallace, he's in the first year of a multi-year contract with 23XI after signing an extension with the organization in the middle of 2022.
As of today, though — a quarter of the way through the season — he's being outrun by not only Reddick but his de facto teammates at Joe Gibbs Racing. All four JGR drivers, including rookie Ty Gibbs, are ahead of Wallace in the standings and have posted more top-10 finishes in 2023.
This is undoubtedly a catalyst for Wallace's self-doubt, which — based on his comments at COTA — is clearly starting to creep in. The only fix for Wallace's dwindling confidence? 
Up his game enough to at least compete on Reddick's level.
If he can't find a way to do that, bosses Michael Jordan and Denny Hamlin might start agreeing with Wallace's own assessment that someone else could do a better job as driver of 23XI Racing's No. 23 Toyota.