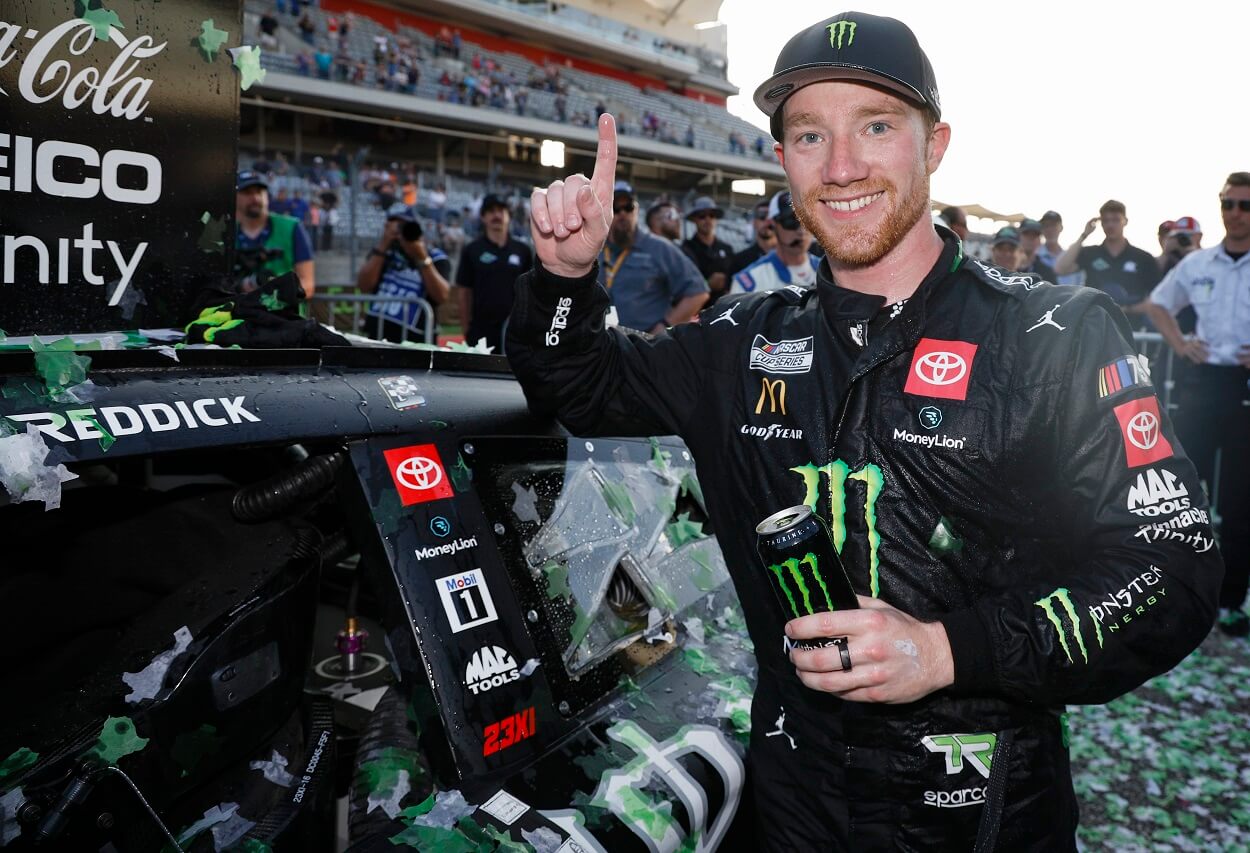 Tyler Reddick Has Overcome a Problem That Hindered the Early Years of His NASCAR Career
Tyler Reddick has developed into a driver that can win on any track on the NASCAR schedule.
Tyler Reddick has grown into a driver who can challenge to win at nearly every type of track, and Sunday's race at Martinsville Speedway should provide a good indication of how much of a championship contender Reddick and the No. 45 team could be this season.
Reddick stormed through NASCAR's developmental series with two full years each in both the Truck Series and the Xfinity Series. As a rookie, he finished runner-up to Erik Jones for the 2015 Truck Series championship. Reddick then dominated his two Xfinity Series seasons with back-to-back titles in 2018-19.
Tyler Reddick's early career success came at only a select few tracks
He moved to the Cup Series with Richard Childress Racing in 2020 at the age of 24 but was first known only as a driver who could contend for wins on a limited number of tracks. Reddick was incredibly good at tracks where the preferred groove was the high line, and the higher, the better. His first top-five finish in the Cup Series was unsurprisingly at Homestead-Miami Speedway, where the fastest way around the track is to hug the outside wall through the turns.
Reddick finished fourth in the 2020 Homestead race. His other two top-fives that season were at Texas Motor Speedway and Bristol Motor Speedway, which turned into a track where the high line was effective after a repave in 2007.
He finished second the following year at Homestead, and his other two top-fives were at Daytona International Speedway and the Charlotte Roval. Daytona's superspeedway-style pack racing allows just about anybody who starts the race to have a chance at a good finish, and Reddick has proven his prowess at road courses in subsequent years.
His breakout season of 2022 featured three wins, with his first two coming on road courses. He dominated the July race at Road America and won a wild race at the end of that month at the Indianapolis Motor Speedway road course.
He also won at Texas in the first race after he was eliminated from championship contention in the first round of the playoffs.
Reddick did all of that in the No. 8 car for RCR, but he moved to 23XI Racing for the 2023 season after a drama-filled Silly Season scenario played out in 2022. He announced a multi-year contract agreement with 23XI the week after his Road America win, which upset Richard Childress.
Childress went out and signed free agent-to-be Kyle Busch to drive the No. 8 car, and 23XI had to buy out the final year of Reddick's RCR contract to get him to the No. 45 car a year early.
Everything worked out. Busch won the second race of the 2023 season for RCR at Auto Club Speedway, and Reddick secured his first win with 23XI in March at the Circuit of the Americas road course.
Reddick is showing signs of becoming a Cup Series star at 23XI Racing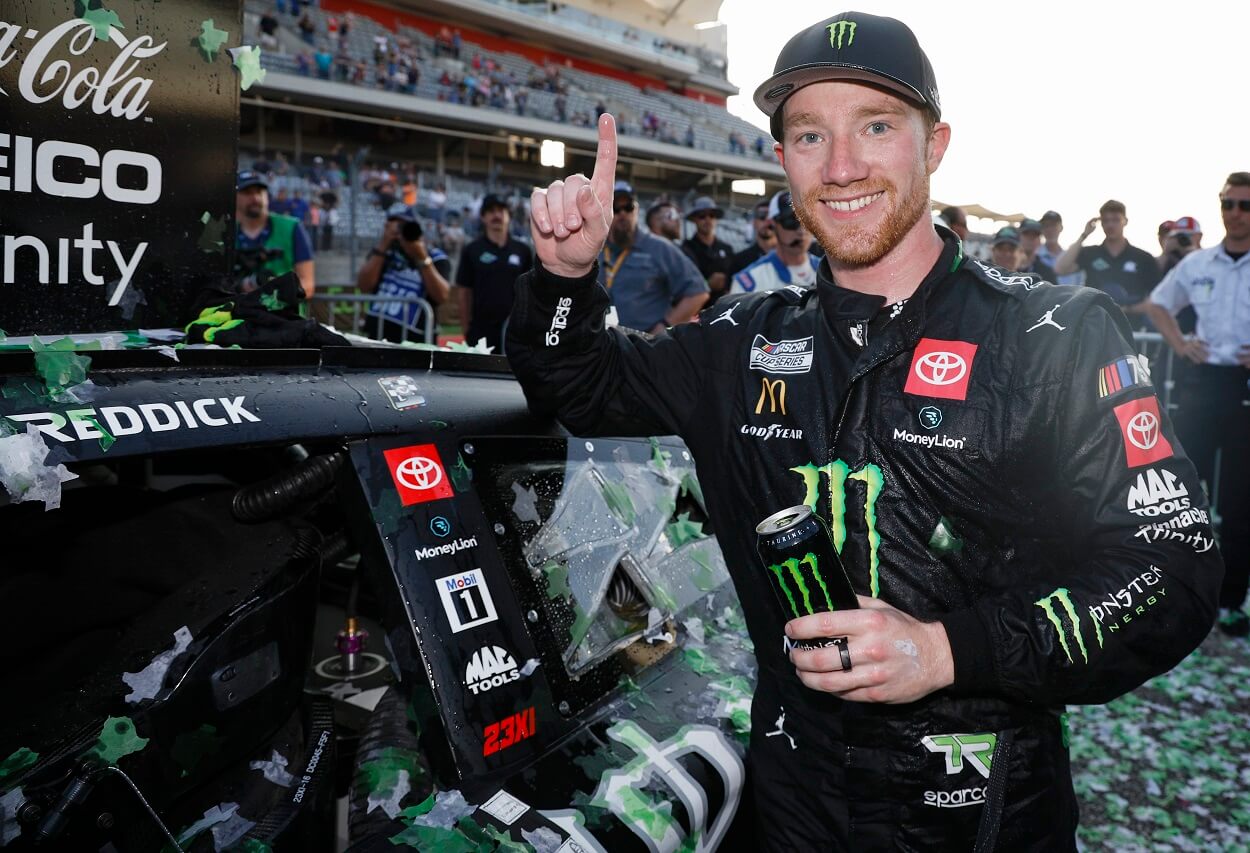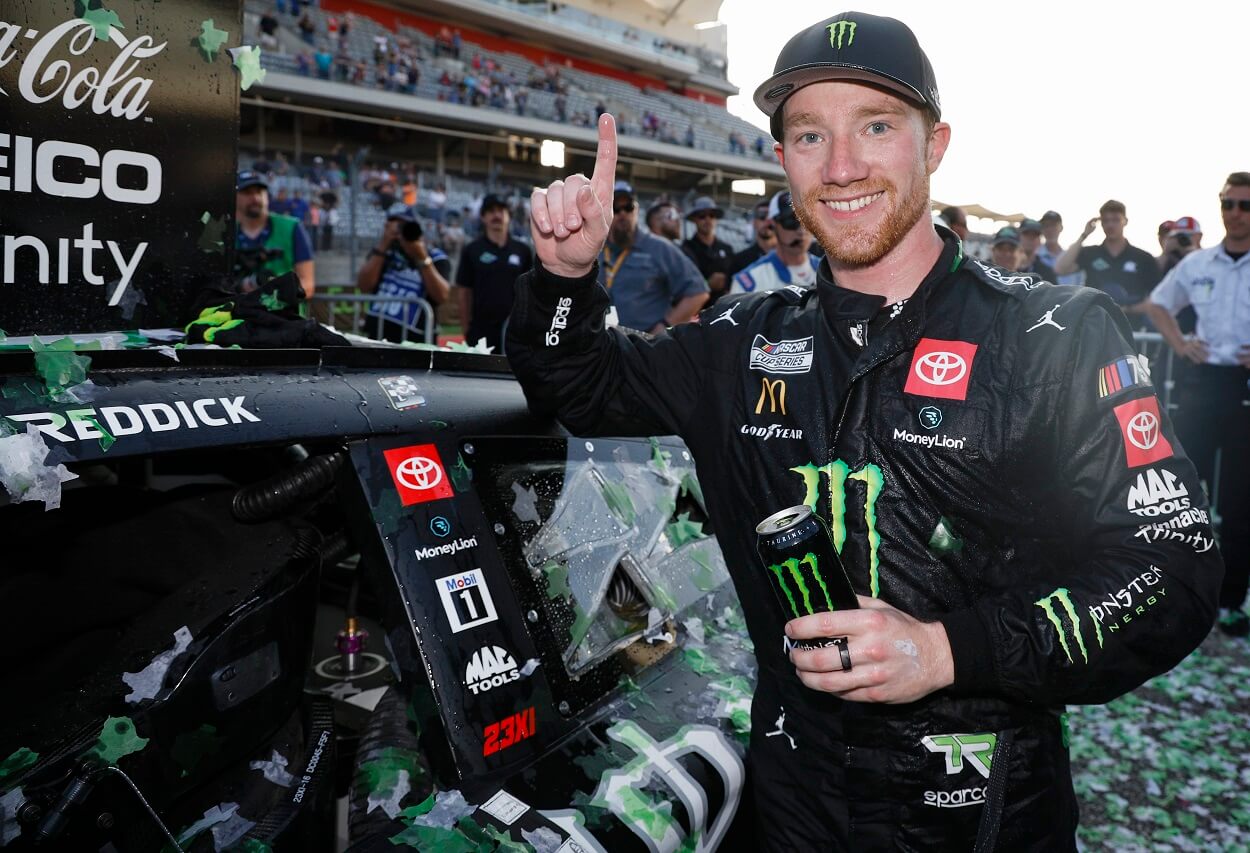 Reddick is currently fifth in the standings, one spot ahead of Busch, and Reddick has started to show some versatility that could allow him to be a legitimate championship contender rather than a driver who has to capitalize on the limited number of tracks where he runs well.
After three poor races to begin his tenure with 23XI that left Reddick 33rd in the points standings, he has since rattled off four top-fives in the following five races. The types of tracks where he has compiled that string of good finishes are particularly interesting.
Reddick finished third at the flat, 1.0-mile Phoenix Raceway and followed that up with a fifth-place run in a superspeedway-style race at Atlanta Motor Speedway. He then won at COTA and finished second for the second straight year in the dirt race at Bristol after a 16th-place run the week before at Richmond Raceway.
All four of his top-five finishes have come at vastly different race tracks, which bodes well for his title hopes this season. His runs at Phoenix and COTA are especially notable because NASCAR introduced a modified setup package for the Next Gen cars at those facilities. Reddick's superb performances in those events might suggest his No. 45 team has adapted to the new package better than his competitors.
Sunday's Martinsville race will be a good measuring-stick race. Reddick has only one top-15 finish in six Cup Series starts at the 0.5-mile short track in southern Virginia. A good run this weekend would help confirm his progress, considering his 19.8 average finishing position at Martinsville is even worse than his 17.5 career mark at Richmond, which is the only place he has stumbled since early March.
Reddick has grown into a Cup Series star who has begun to show he can regularly challenge for victories no matter the type of track. He now has a chance to capitalize on that development and become one of the elite drivers in the series instead of merely a driver who occasionally wins races and fills up a spot in the back half of the 16-driver playoff field each season.