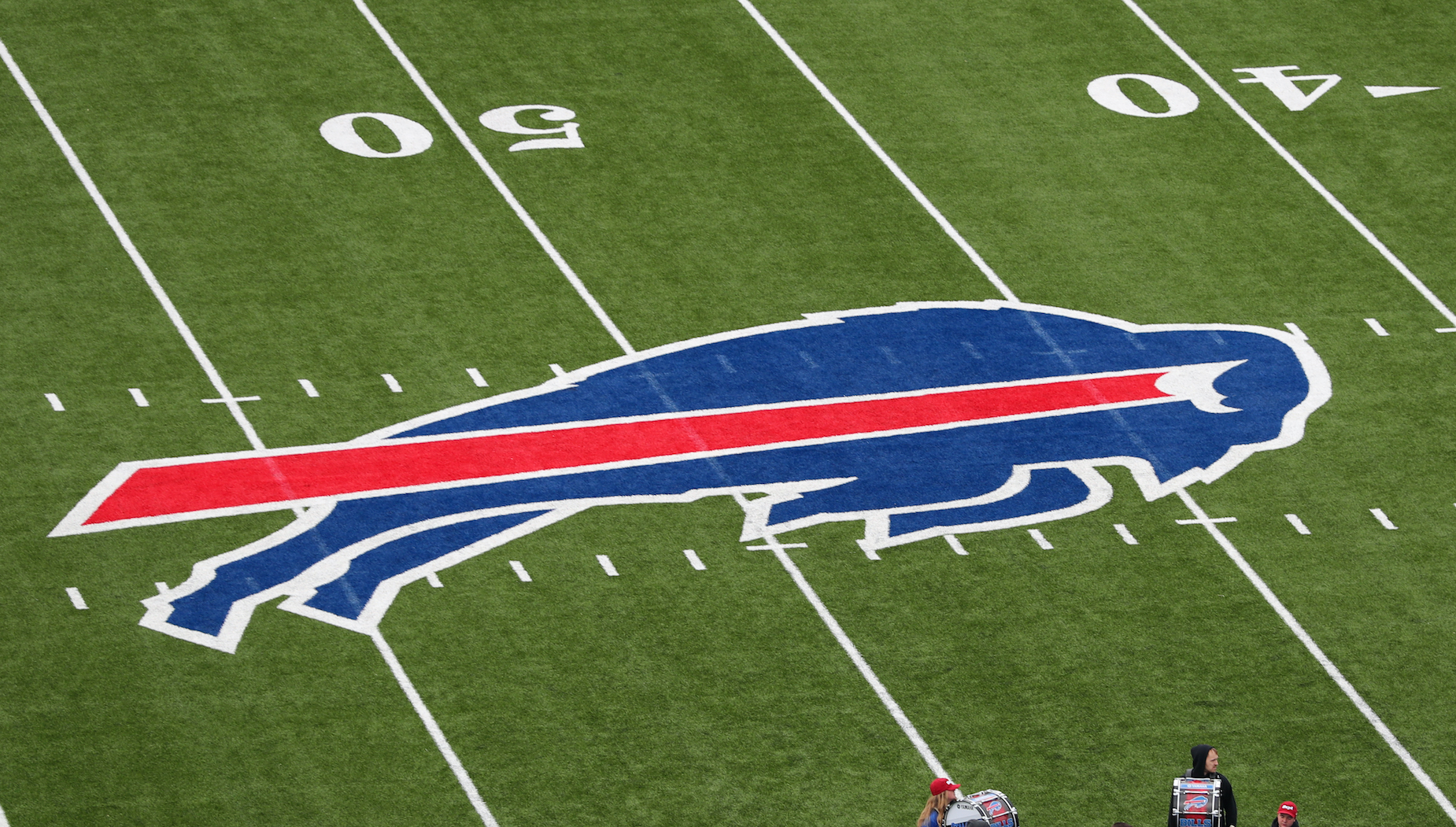 Buffalo Bills Fans Aren't Impressed by Their Team's Latest Offseason Move
After a promising 2020 campaign, the Buffalo Bills have made an unpopular offseason move.
After what must have felt like an eternity mired in mediocrity, the Buffalo Bills seem to have turned a corner. While they're not quite back to four-straight Super Bowl levels of success, the franchise is clearly moving in the right direction. They've got a talented young quarterback, won the AFC East in 2020, and, by and large, the future looks bright.
Not everything is happy in Western New York, though. In fact, Buffalo Bills fans were not impressed by their team's latest offseason move.
The Buffalo Bills have plenty to be positive about
In North American pro sports, certain cities always seem to get the short end of the stick. Despite their historic struggles—four consecutive Super Bowl defeats and an infamous skate in the crease will take their toll on any fan—the Buffalo Bills have given their hometown something to smile about.
Even since Sean McDermott came to town, the Bills have been on an upward trajectory. During the coach's first campaign in Buffalo, his team finished 9-7 and made the playoffs for the first time since 1999. While the Bills took a brief step back in 2018, things have gotten even better with Josh Allen under center; the club made the playoffs in 2019, then, in 2020, captured the division title and won two postseason games before falling in the AFC championship.
While they were helped by the New England Patriots' regression without Tom Brady, the Bills weren't just the best of a bad division. With Allen, Stefon Diggs, and Cole Beasley on offense, Buffalo was able to average 396.4 yards per game, which was the second-best total in the entire league. Adding Emmanuel Sanders for the 2021 campaign certainly won't hurt, either.
Now, the next challenge is transitioning from a good team into a consistent contender. While that's not always easy, the Buffalo Bills are currently sitting in a pretty good place.
Bills Stadium will now be called Highmark Blue Cross Blue Shield Stadium
Thus far in the 2021 NFL offseason, the Buffalo Bills have made a few signings that will impact the team that hits the field this fall. On Monday, March 29, they also made a deal that will affect something much larger: the stadium.
From 1973 to 1997, the Bills played in Rich Field; the facility was then renamed Ralph Wilson Stadium in honor of the team's founder. Things changed again in 2016 when New Era took over the naming rights and after that agreement was terminated in 2020, things defaulted to Bills Stadium for a single season.
Corporate naming rights are returning to Buffalo, however, as the franchise announced a deal with Highmark Blue Cross Blue Shield. Come the fall, the Bills will be hitting the field at Highmark Blue Cross Blue Shield Stadium.
Many Buffalo Bills fans aren't impressed by the new stadium name
It goes without saying that most football fans won't get too excited about their favorite team securing a new stadium-naming deal. Bills Mafia, unsurprisingly, isn't thrilled with their team playing games at Highmark Blue Cross Blue Shield Stadium.
When the Bills tweeted out news of the new stadium name, for example, it was met by plenty of fans insisting they'd still refer to 'The Ralph.' Others noted that an insurance company paying for stadium naming rights wasn't exactly the best look. "It's so cool that my health insurance provider can offer the naming rights to your stadium. Lower premiums aren't cool anyway," one fan tweeted.
There was, unsurprisingly, a similar sentiment on Reddit, where most reactions ranged from apathy to outright anger. "Nothing like a Pennsylvania company getting naming rights to the only NFL team that plays in New York. What a f*cking joke," one commenter wrote.
Whether their fans like it or not, though, the Buffalo Bills will be playing in Highmark Blue Cross Blue Shield Stadium starting this fall. Hopefully, they can play well enough to take everyone's mind off of the naming rights deal.
Team stats courtesy of ESPN