Bukayo Saka Contract: Arsenal Are Proving That They Aren't Doomed to Repeat Past Mistakes
In sports, there are few things more exciting than seeing a young prospect develop into a star. That's especially true for soccer fans, since money matter of factly makes the sport go round. Bringing a talent through the academy can almost feel like something of a cheat code; while plenty of effort went in behind the scenes, it's as if the player arrived for free. That's what Arsenal supporters have experienced watching Bukayo Saka blossom into one of the Premier League's top names.
Every player, though, is under contract, and eventually, that deal will expire. At that point, the relationship is put to the test. Even if you came though the academy and love the club, sometimes it's time to move on.
Thankfully for everyone on the red side of North London, it seems like that won't be the case. Saka is reportedly ready to put pen to paper, and Arsenal appears to have put some of the demons from their collective past behind them.
Bukayo Saka contract: The young star is prepared to extend his Arsenal future, even if the official agreement takes some time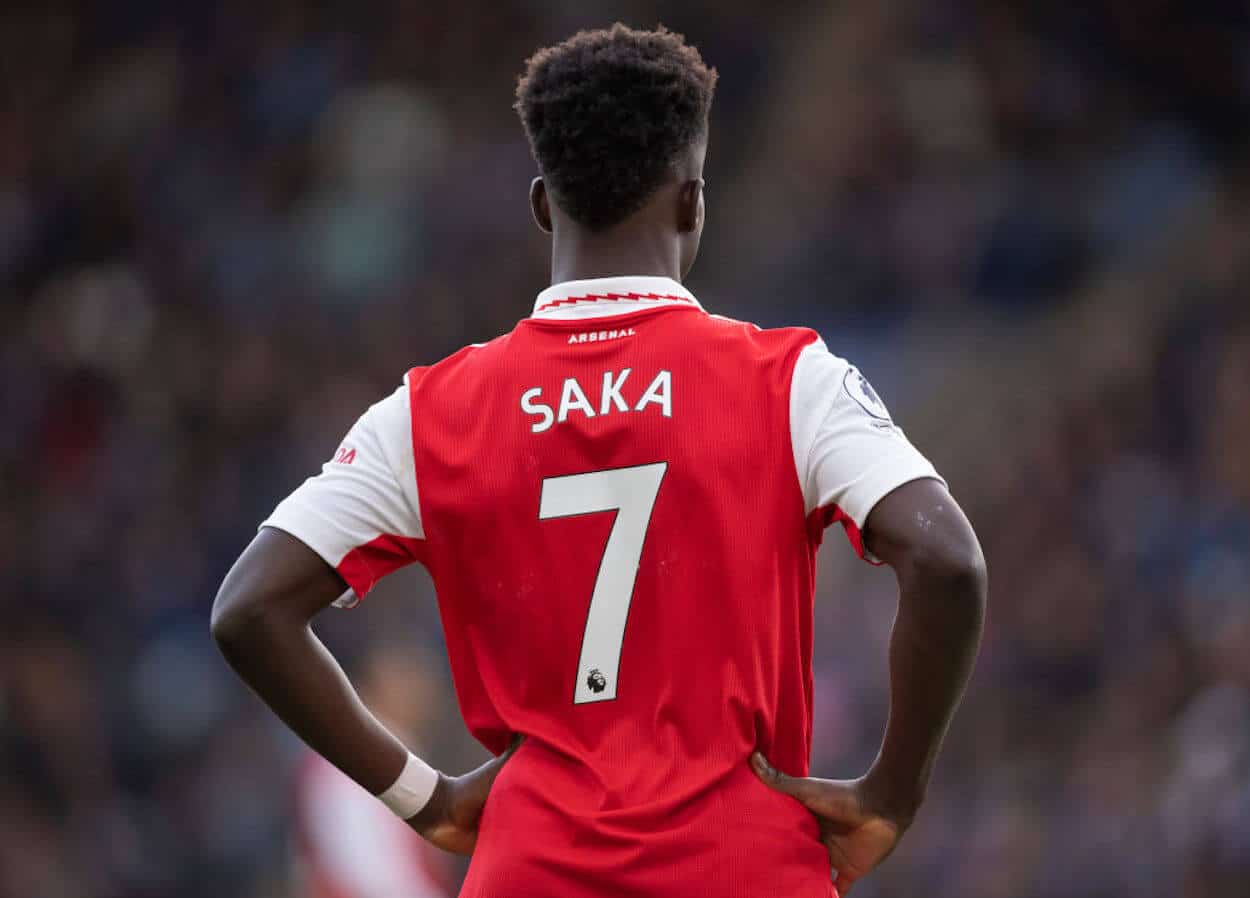 While there are multiple factors behind Arsenal's resurgence, a promising crop of young players is one of the driving forces. Chief among that core is Bukayo Saka, who has evolved from a prospect covering at left back to the squad's premier attacking threat in what feels like a blink of an eye.
Given that attacking importance, it was essential that Mikel Arteta and Edu convinced Saka to put pen to paper and sign a contract extension. Things didn't happen overnight — Gabriel Martinelli already agreed to his extension — it now appears that the majority of the work has been done.
"Bukayo Saka is set to commit his future to Arsenal by reaching an agreement in principle over a new long-term contract," David Ornstein reported in The Athletic. "The deal has not yet been signed and may take some time to finalize, but it is now in place and will come as a huge boost to the club."
On Twitter, Fabrizio Romano highlighted the player's role in the process. The Hale End product apparently had no desire to leave Arsenal.
While details of the Bukayo Saka contract extension remain scarce — it's still yet to be signed, after all — it does seem like the England international will receive a significant raise. The Daily Cannon pegs his new wages at somewhere around £200,000 per week, which would put him near the top of the club's hierarchy.
By retaining Bukayo Saka, Arsenal are exercising some demons from the past
In soccer, you're always going to lose players over time. Arsenal supporters, however, have felt more than their fair share of pain over the years. Whether it was due to financial constraints, lack of on-field ambition, or a combination of the two, plenty of stars have departed from North London.
While a quick Google search will yield plenty of lists of painful transfers, I'll give you a quick glimpse into the past: Thierry Henry, Patrick Vieira, Samir Nasri, Ashley Cole, Cesc Fabregas, and Robin Persie all left North London in less-than-ideal circumstances. The club managed to hold things together — although there's room to debate how successful the attempts were — but the departures were a source of both pain and uncertainty. What could have been if Arsene Wenger didn't have to start pinching pennies?
And while it's not exactly fair to judge the current regime on what happened more than a decade ago, painful fan memories run deep. Had a Bukayo Saka failed to materialize, and he landed at Manchester City, it would be deja vu all over again. The goodwill that Edu, Arteta, and even the Kroenkes have been accumulating would evaporate in the blink of an eye.
On the pitch, supporters have seen a revitalized Arsenal. There's a dynamic attack, a sturdy defense, and, most importantly, a clear identity. Even if things don't come off, you know what the Gunners are trying to do. The same can be said from a bigger-picture perspective. Edu isn't out there chasing aging stars or looking for a quick fix; he and Arteta have largely identified promising young players and, in a few cases, supplemented that group with more established names.
Keeping hold of players like Martinelli, Saka, and (hopefully) William Saliba is a key part of that process. Not only will their presence help the club on the pitch, but retaining them is a statement of intent. This isn't the same old Arsenal that slipped from the top of the league to a perennial fourth-place contender; the current Gunners are here to take care of business.
There are some moments that, in hindsight, prove to be key developments in a larger trajectory. The Bukayo Saka contract extension could be one of them.