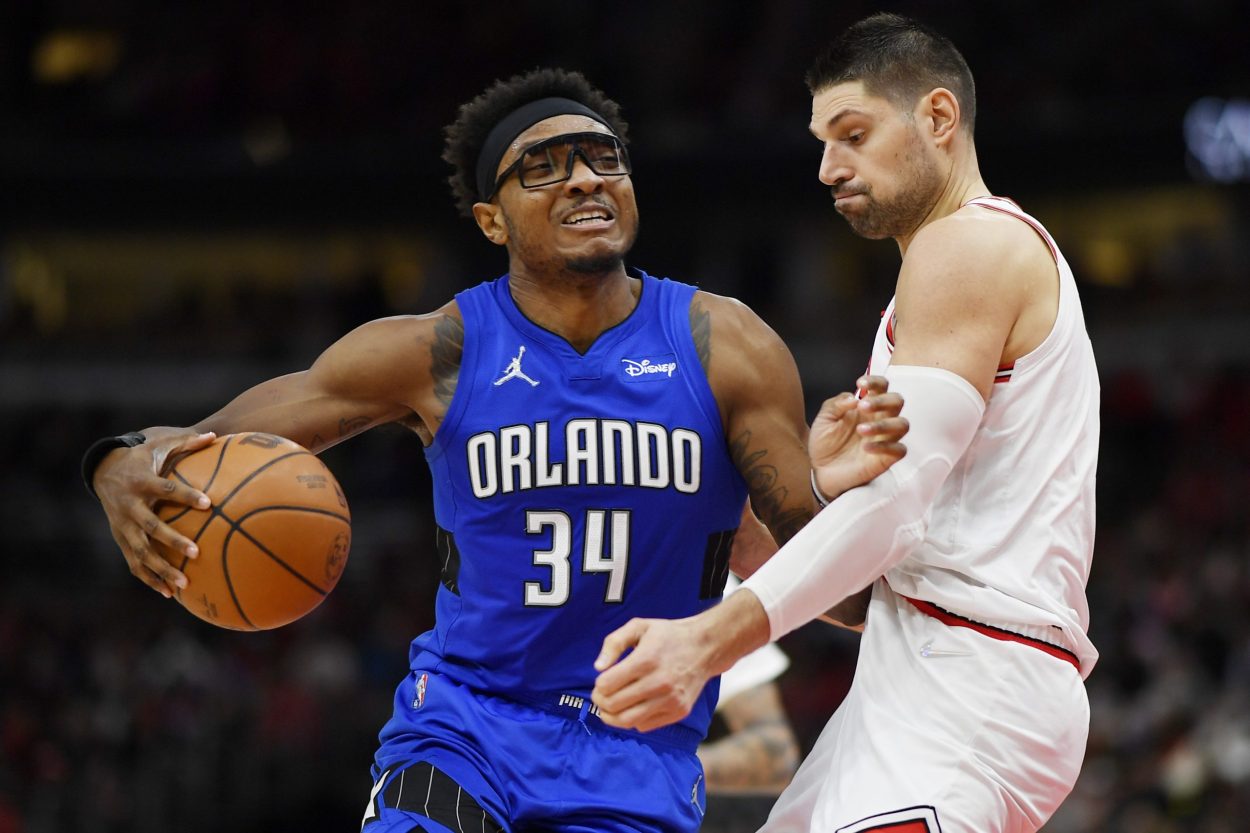 The Bulls Have Already Lost the Nikola Vucevic-Wendell Carter Jr. Trade
Though Nikola Vucevic isn't necessarily at fault, the trade bringing him to Chicago looks like a big loser for the Bulls.
In March 2021, the Chicago Bulls made a potentially franchise-altering move to acquire All-Star center Nikola Vucevic from the Orlando Magic. About a year later, it's abundantly clear that the trade has indeed had massive implications for the Bulls, though perhaps not in the way many in the front office anticipated.
The Bulls gave up quite a bit to get Vucevic. They traded two first-round picks and 2018 No. 7 overall pick Wendell Carter Jr. to the Magic in an effort to supply Zach LaVine with a true second star.
At the time, trading Carter appeared to make sense. He showed flashes in Chicago with his rim protection and budding abilities on the low block. But he never quite realized his potential as the two-way, floor-spacing big the Bulls likely hoped he would become.
Vucevic's presence may have helped recruit DeMar DeRozan to Chicago. The two were college teammates at USC. That alone is crucial, given DeRozan has had a terrific season and often powered a depleted group.
However, Carter is having a breakout season with the Magic. Pair that with Vucevic's inconsistencies and the absence of future draft capital, and it's abundantly clear that the Bulls have already lost that blockbuster trade.
Wendell Carter Jr. is becoming a star in Orlando
Carter has provided the Magic with the kind of talent the Bulls envisioned when they drafted him back in 2018, and one they thought made strides in his sophomore season.
The former Duke scored a career-high 30 points on 12-of-15 shooting in Sunday's win over the Oklahoma City Thunder. The performance served as a microcosm of the gains Carter has made.
Through 60 games, the bespectacled big is averaging career-high numbers in scoring average (15.0 points), rebounds (10.5), and assists (2.8). He boasts a true shooting percentage of 60.3%, the best mark of his career. The floor-spacing component is noticeable. Carter is shooting 33.5% from deep on higher volume at 3.4 attempts per game.
The Magic center has been especially prolific as of late. In nine games since the All-Star break, Carter is averaging 20.2 points, 12.0 rebounds, and 2.0 assists with a +14 net rating. He's shooting over 60% from the field and a whopping 45.5% from beyond the arc.
But the raw numbers only tell part of the story.
Orlando is demonstrably better with Carter in the game. The Magic give up 5.1 fewer points per 100 possessions when he anchors the interior, which speaks to his defensive impact. They also score an additional 3.8 points per 100 possessions with him on the floor.
It's too late for the Bulls to second-guess past roster moves. However, it feels telling that Vucevic hasn't been all that much better than WCJ this season.
Nikola Vucevic is having an inconsistent second season with the Bulls
At times, Vucevic has looked like a star for Chicago. However, he hasn't seemed to find a consistent rhythm offensively, and the defensive shortcomings are quite evident.
The Bulls have needed Vucevic to extend the floor and draw opposing bigs out of the paint so that DeMar DeRozan and Zach LaVine can get to their mid-range spots and attack the basket. But Vooch is shooting a woeful 30.2% from deep after converting over 40% of his triples last season.
Defensively, the 31-year-old is all over the place. He'll occasionally put together strong individual efforts against opposing centers. When it comes to pick-and-roll, though, Vucevic can get caught between poorly-timed blitzes and drop coverage, often throwing Chicago's rotations for a loop.
Vucevic isn't the greatest rim protector for the Bulls, either. According to NBA.com, opponents make 61.9% of all attempts inside of six feet when defended by Vucevic. Compare that to Carter, who has a 52.2% defensive field-goal percentage in that range.
Now, Vooch is one of the better passing bigs in the NBA. He can bail the Bulls out with short jump-hooks in the lane and has success on the block when he decides to assert himself. Still, his shooting struggles and defensive issues are all the more glaring, considering Carter's evolution as a two-way big in Orlando.
Blockbuster trade getting worse all the time for the Bulls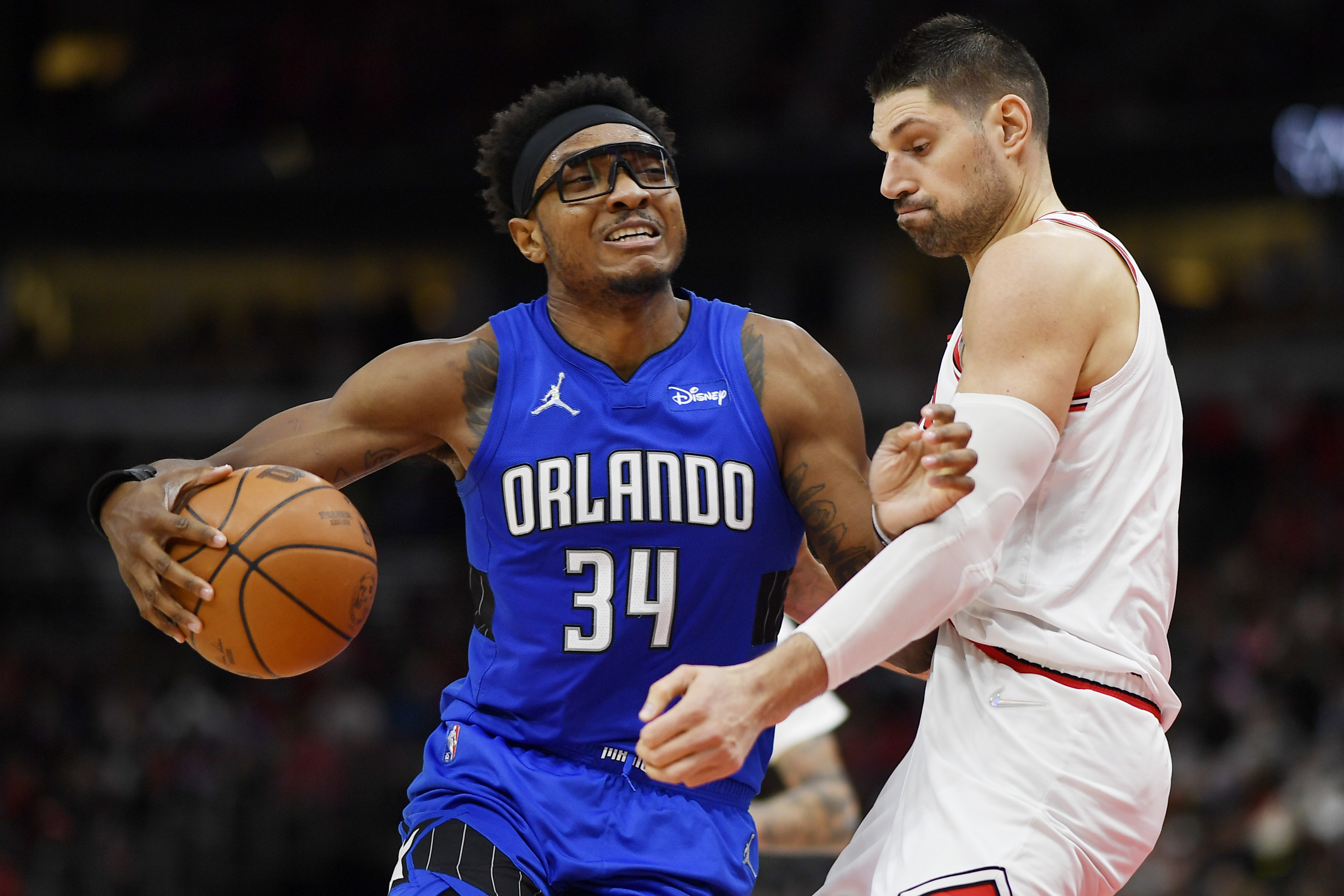 Aside from evaluating Nikola Vucevic and Wendell Carter Jr. on an individual basis, we also must consider the fact that the Bulls gave up two first-round picks.
Chicago's 2021 first-rounder conveyed to Orlando this past summer. The Magic then used that selection to draft Franz Wagner, who could well end up on the All-Rookie First Team and already looks like a franchise cornerstone. Additionally, the Bulls owe the Magic top-4 protected pick in 2023.
Between the Vucevic deal and the sign-and-trade bringing DeRozan to Chicago, the Bulls have little significant capital to play around with. That's not inconsequential, since contending teams can sometimes use draft picks to negotiate trades.
Hindsight is 20-20. Maybe DeRozan never comes to the Windy City if not for Vucevic. Chicago can take solace in being in the playoff hunt.
But the Bulls are currently in limbo, and Vucevic hasn't solved their most significant issues. Now that Carter has found his stride in Orlando, that March 2021 blockbuster looks like a big loser.
Stats courtesy of Basketball Reference unless otherwise noted.