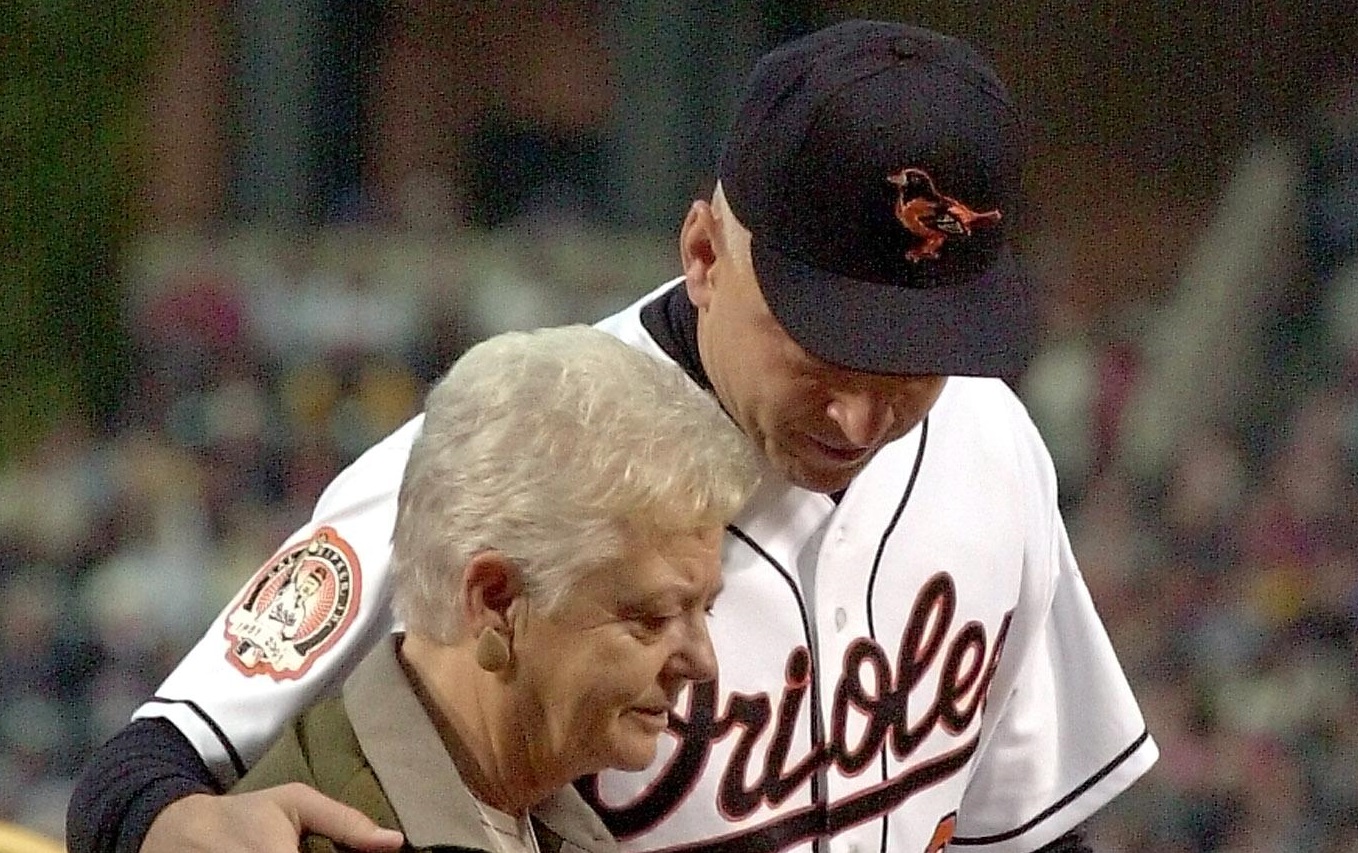 Cal Ripken Jr.'s Mother Was Kidnapped and Threatened With a Gun in Separate Incidents Over a 15-Month Period
Vi Ripken, the mother of Baltimore Orioles legend and MLB "Iron Man" Cal Ripken Jr., was kidnapped and held up at gunpoint in a 15-month span in 2012-2013.
Cal Ripken Jr. was one of the greatest Major League Baseball players in history. Best known for his "Iron Man" streak in which he played 2,632 consecutive games for the Baltimore Orioles, the first-ballot Hall of Famer was also a 19-time All-Star, a two-time American League MVP, won two Gold Gloves, won a World Series, and collected 3,184 hits over the course of a 21-year big-league career. He and his entire family have been beloved figures in Charm City for decades but were forced to endure a very tough 15-month stretch in 2012-2013 when the matriarch of the family, Vi Ripken, was kidnapped in one incident and then threatened at gunpoint in another.
Vi Ripken was a crucial part of the success of Cal Ripken Jr.
When Cal Ripken Jr. broke Lou Gehrig's record for consecutive games played on September 6, 1995, many credited his father, Cal Ripken Sr, who spent 36 years with the Baltimore Orioles organization as a player and coach, for instilling the discipline needed to achieve such a feat. But Ripken's longtime agent, Ron Shapiro, once told the Baltimore Sun that Vi Ripken's involvement was just as important.
"The sense of everyday discipline and responsibility, that came from her. She and Cal Sr. complemented each other. Neither were gregarious. They were quiet, determined people who led by example."

Ron Shapiro
Vi (real name Violet) met Cal Ripken Sr. at Aberdeen (MD) High School and married him in 1957, the same year in which he made his debut in the Orioles' organization. She embraced the role of a baseball player's wife and says that one of her proudest moments was when her husband finally got the job as the manager of the Orioles in 1987. While she has an emotional side, she's a very tough woman as well and even once admitted to punching Cal Ripken Jr. on the chin when he was being a "pest." She was always on hand for the big moments in her sons' careers, both Cal and Billy, who played seven seasons with the Orioles.
She was the cornerstone of one of Baltimore's most famous families, which is why the entire community was devastated when she was kidnapped in 2012.
Cal Ripken offered a $100,000 reward for information leading to the arrest of Vi Ripken's kidnapper in 2012
On July 25, 2012, the Baltimore Sun reported that Vi Ripken had been bound and kidnapped in her own vehicle. She was missing for 12 hours before her disappearance was reported to police, at which point an extensive search began. The abductor clearly must have gotten word of the search as Cal Ripken's mother was discreetly returned to the street where she lived approximately 24 hours after she was taken.
A neighbor told the paper that Vi Ripken, who was 74 years old at the time, told him that she was approached by a man in the garage of her home in Aberdeen sometime between 7:00 a.m. and 8:00 a.m. on July 24, 2012, who blindfolded her and forced her into her own Lincoln Town Car at gunpoint. The neighbor also said that she was given food and cigarettes and was never harmed before being returned the following morning at around 6:00 a.m. Another neighbor, who was returning home from an overnight shift at a warehouse, saw Vi Ripken waving a white sweater out of the car window and called the police.
The suspect was described as a white man in his late 30s or early 40s and no motive was given, although Cal Ripken Jr. believed the incident to be premeditated and offered up a $100,000 reward for information leading to the capture of his mother's abductor. The case remains unsolved to this day.
Vi Ripken was then threatened with a gun in 2013 in an attempted carjacking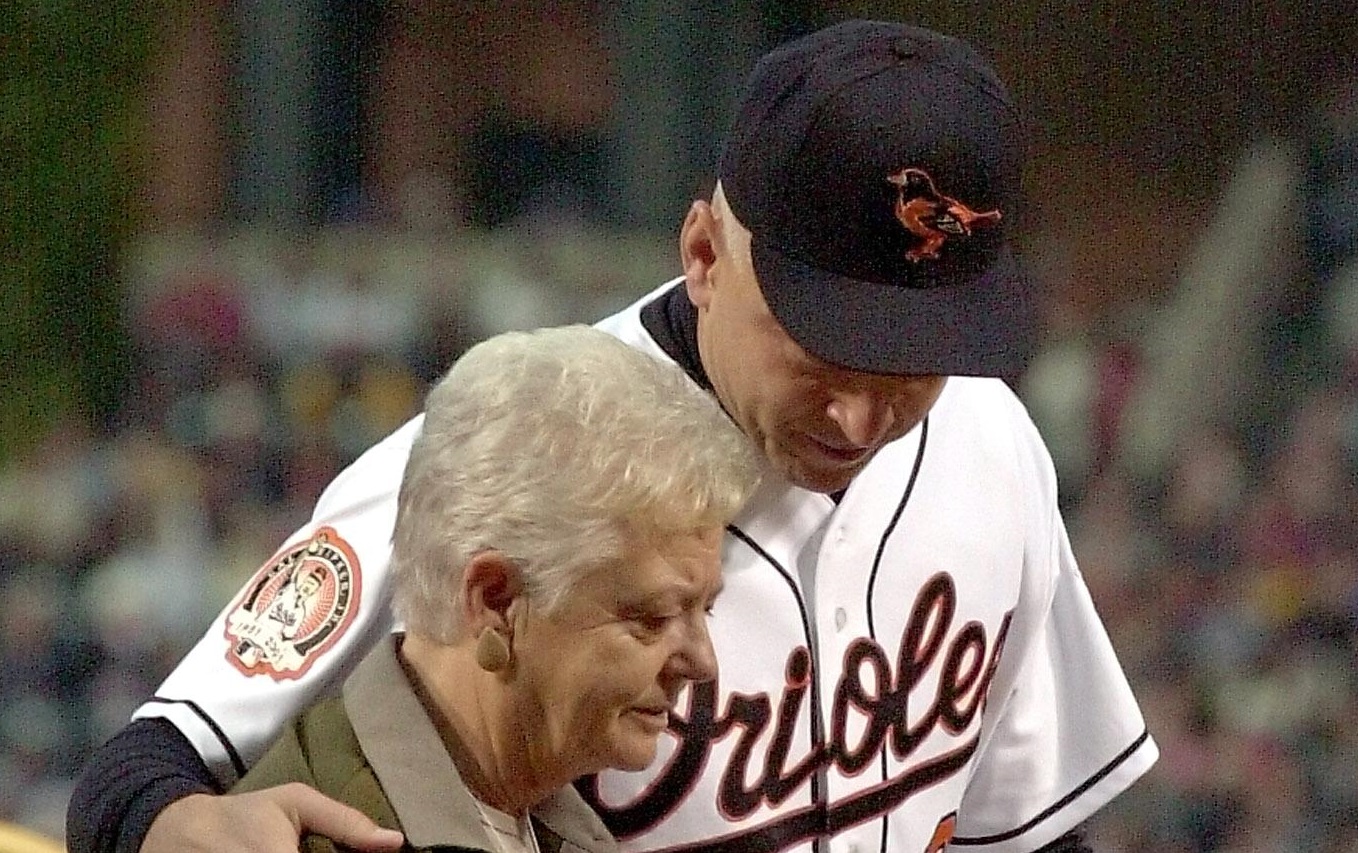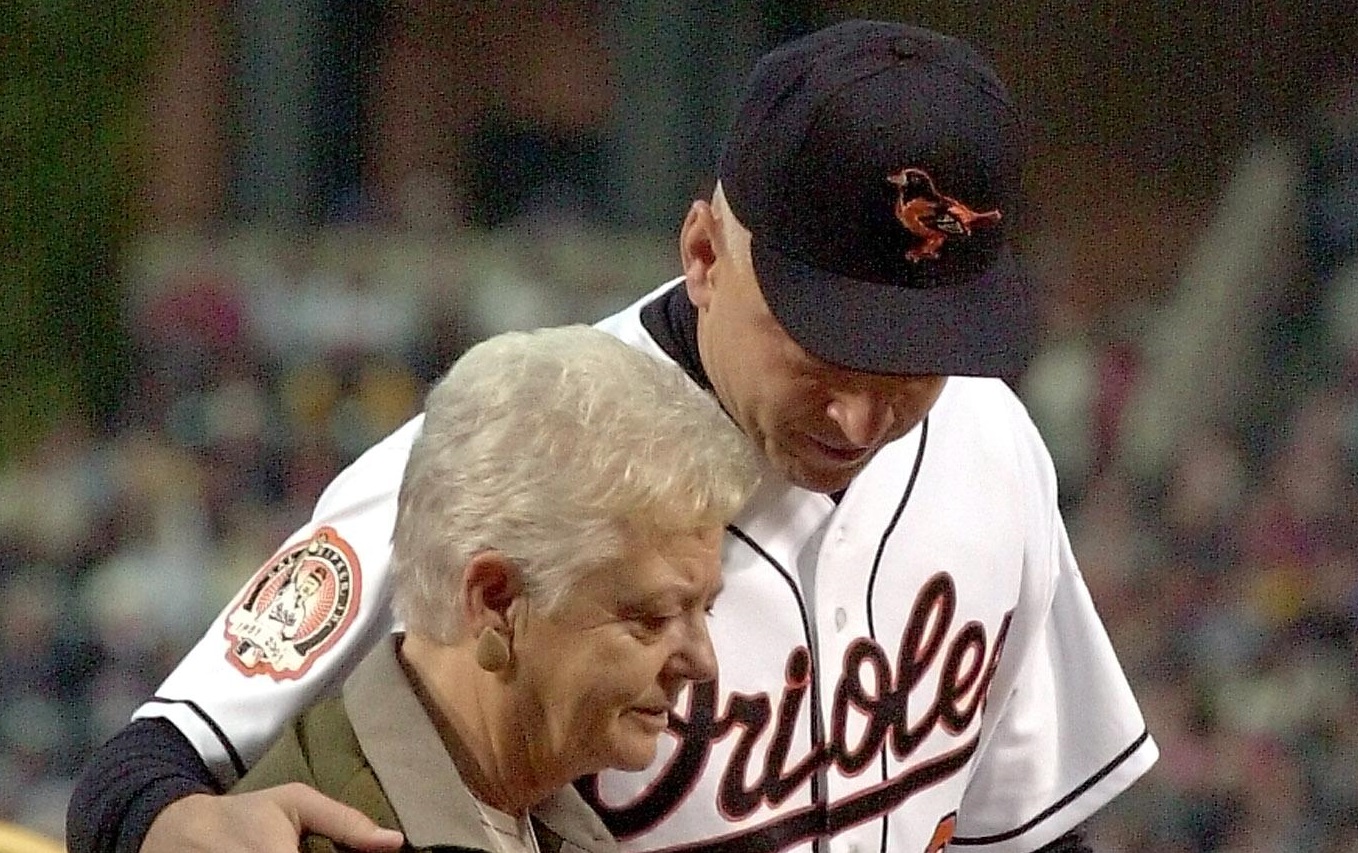 Not even 15 months later, on October 15, 2013, CBS News reported that Vi Ripken had been approached in the parking lot of a bank in Aberdeen by a man with a gun, who demanded that she give him her car. She quickly hit the key alarm and the man fled on foot. Ripken then went into the bank to report the crime and, after identifying the suspect from an ATM photo, the man was taken into custody just over two hours later. Authorities said that they had no reason to believe the attempted carjacking was related to the incident in 2012.