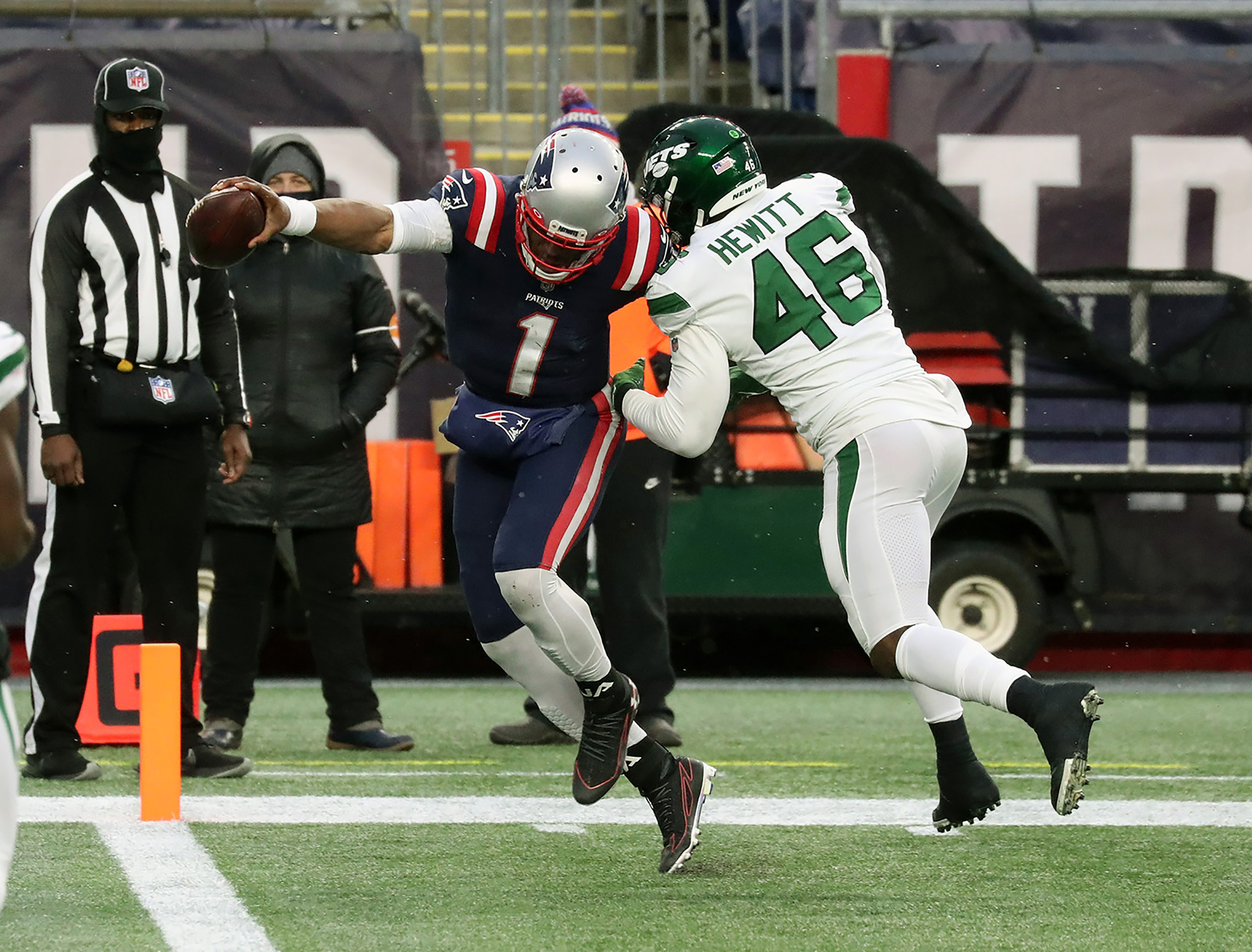 Cam Newton Might Not Be Done in New England After All
There has been a recent report that quarterback Cam Newton might not be done playing quarterback for the New England Patriots.
The 2020 NFL season is one most New England Patriots fans would like to forget. The team finished with its first losing season since 2000, finishing 7-9. Fans watched Tom Brady leave and notch his seventh Super Bowl title with the Tampa Bay Buccaneers. Brady's replacement in New England, Cam Newton, struggled, especially in the passing game. While most New Englanders would like to see the team move on from Newton, the door to Newton returning appears to still be open.
The Patriots are a mess at quarterback
After 20 years, quarterback Tom Brady left the New England Patriots. He tested free agency for the first time after he and the only NFL team he's known could agree on a contract extension. Brady wasn't on the market very long as the Tampa Bay Buccaneers scooped him up with a two-year deal worth $50 million.
Meanwhile, the Patriots didn't appear to have a real replacement plan. They had young backup quarterback Jarrett Stidham waiting in the wings and also had veteran Brian Hoyer. Before the season started, however, the Pats grabbed free agent Cam Newton, who was coming off an injury-plagued season in which he was limited to two games with a foot injury. The Carolina Panthers released him after the 2019 season.
Newton, the 2015 MVP of the NFL, signed for minimal money and got off to a decent start in New England, going 2-1. In the loss, Newton completed 30 of 44 passes for 397 yards and a touchdown. He also rushed for two scores in a 35-30 loss. Newton was diagnosed with COVID-19 the following week and things were never the same. He finished the season with eight touchdown passes in 15 games. He threw 10 interceptions and rushed for 12 scores.
The Patriots' passing game was brutal
While Cam Newton clearly struggled in the passing game, the offensive woes of the New England Patriots can't be solely attributed to the quarterback. Newton didn't have a whole lot to work with. He also didn't have a lot of time to develop a rhythm with his teammates because he signed late and because of the workout limitations from COVID-19.
With veteran wide receiver Julian Edelman injured for a good portion of the season, there weren't a whole lot of go-to options for Newton in the passing game. N'Keal Harry hasn't lived up to expectations ever since the Patriots took him in the first round of the 2019 NFL draft. Jakobi Meyers and Damiere Byrd are young and unproven. Newton's tight ends were virtually non-existent in the passing game.
The Patriots were also affected by eight players who opted out for the 2020 season because of the pandemic. The salary cap also strapped them. The Patriots will likely be active in free agency and will get a boost from those returning opt-out players.
Don't rule out a Cam Newton return just yet
While many aren't expecting Cam Newton to return to the New England Patriots for the 2021 season, reports out of New England say that's not a given. Mike Reiss of ESPN joined WEEI in Boston and said there is a chance Newton could return. Reiss believes if Newton did return, he wouldn't be guaranteed to hold the starting job and he would likely have additional competition, possibly from Marcus Mariota of the Las Vegas Raiders.
"We don't know how all of this is going to unfold, and if you do bring him back, maybe it is a Cam and situation," Reiss said. "For example, going back to the (Marcus) Mariota possibility, like how would you feel about Mariota and Cam? … I wouldn't close the door just yet (on Newton returning) until we know what the other dominos are, that are out there and available to them.
"I think the concern is the functional passing game — how much of that was Cam versus how much was around him? You have to admit they didn't put him in the best position to succeed with what was around him, but part of that was him, too. He said as much himself, right? That's maybe the tricky part when you are navigating that one."