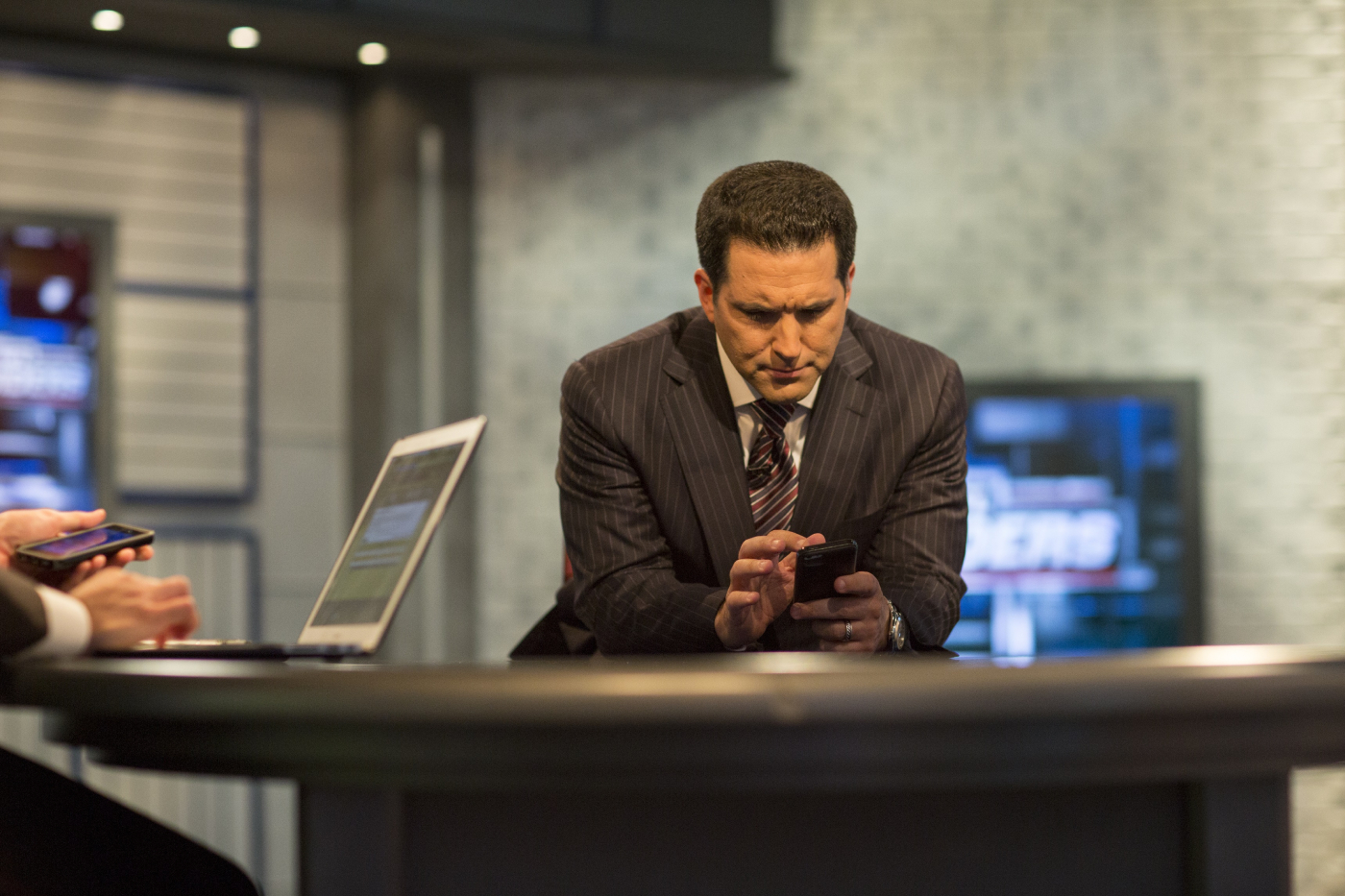 Adam Schefter Clears the Air About His Non-Report of Cam Newton
ESPN's NFL Insider Adam Schefter clears things up about his non-report regarding New England Patriots quarterback Cam Newton.
ESPN's Adam Schefter has made it clear that his Sunday report on New England Patriots quarterback Cam Newton was, in fact, not a report. The NFL Insider went on a Boston radio show Wednesday to clarify some things. On Sunday, Schefter made a comment about Newton that he said was blown way out of proportion and was not an actual report.
Cam Newton and the New England Patriots struggled in 2020
RELATED: A Tyreek Hill vs. Adam Schefter Race Is the Post-COVID Event We All Need
For the first time since 2000, the New England Patriots failed to have a winning season. With Tom Brady having moved onto the Tampa Bay Buccaneers, the Patriots had an up-and-down season before finishing with a 7-9 mark. It was the first sub-.500 season for New England since the Pats went 5-11 in 2000, Bill Belichick's first year as head coach.
Former NFL MVP Cam Newton was signed in late June to replace Brady at quarterback. After an impressive start that saw the Patriots open with a 2-1 mark, the Pats hit a roadblock. In those first three games, Newton had rushed for four touchdowns and threw two touchdown passes. In the loss, he completed 30 of 44 passes for 397 yards. Prior to New England's fourth game against the Kansas City Chiefs, things fell apart.
Newton was diagnosed with the coronavirus (COVID-19). He didn't play in a loss at the Chiefs, but returned after the bye week for a home game against the Denver Broncos. That game turned out to be the second of four straight losses by New England. They got back on the right track by winning four of their next five games to get to 6-6. They fell out of the playoff picture by losing the next three games.
Adam Schefter makes his comment about Cam Newton
Sunday on ESPN's NFL Countdown, Adam Schefter made a comment about New England Patriots quarterback Cam Newton. Speculation has been swirling that 2020 may have been Newton's first and last year with the team. Schefter seemed to indicate that to be the case.
"Cam Newton sounded resigned this week to the fact that he'll be moving on from New England," Schefter said on ESPN's NFL Countdown, according to WEEI in Boston. "It looks like he's looking for something different, the Patriots are looking for something different.
"Both sides enjoyed their relationship, but both sides expect that it will take them to a different place and a different direction in 2021 with Cam Newton likely moving on and the Patriots in search of a new quarterback for next season. We'll see what direction they decide to go."
Schefter said his comments were not a report
WEEI in Boston had Adam Schefter on The Greg Hill Show on Wednesday. Schefter was asked about the Cam Newton comment he made Sunday and he was happy for the opportunity to clear things up. "Thank you for asking that, I appreciate it," Schefter said, according to WEEI. "It was not a report. That's the part that in my world actually drives me crazy,"
"On Sunday, Mort (Chris Mortensen) and I were offering our perspective, our perspective about 10 different quarterbacks. It's an end-of-the-year kind of thing where we rat a tat tat 15-20 second on each quarterback. My little bit on Cam somehow got blown up into a report. It was never a report. It was not a report."
Schefter continued to explain. "Again, I went on there and the very first thing that I said is, 'During his press conference this week, Cam Newton sounded resigned to be leaving New England,'" he said. "Which again, you listen to that press conference and spoke to the people who cover the team who were on that call, he sounded like a man resigned to he was leaving. That was how I started that little bit. I said, 'The relationship between the two sides has been strong.' How come the report wasn't, 'Adam Schefter reports the relationship between the sides is strong?'" Now that's cleared up, does anyone really think Newton really will remain in New England?