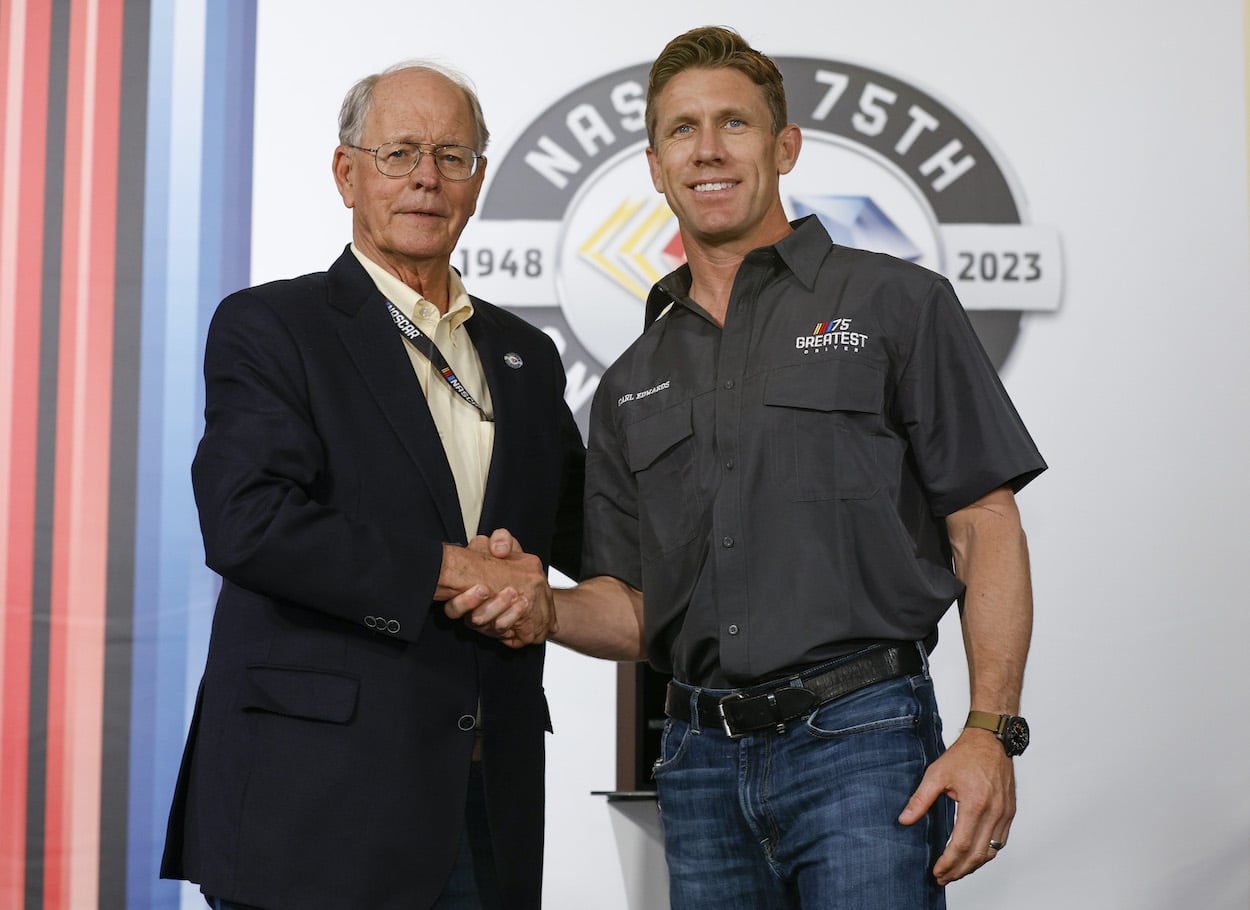 Carl Edwards Returning to Race Sounds Like a Real Possibility Based on What He Said During Fox Broadcast at Darlington
Carl Edwards made an appearance in the Fox broadcast booth on Sunday at Darlington and dropped a few hints about a possible return to racing.
Carl Edwards shocked everyone when he unexpectedly retired from NASCAR just before the 2017 season. He effectively disappeared from racing. 
This past weekend the now-43-year-old returned to the scene at Darlington Raceway and took part in a celebration of the sport's greatest 75 drivers. He also joined the Fox broadcast booth for Stage 2, and things took an interesting turn when the former driver surprisingly volunteered information about how he is already thinking about the first steps in the process for a possible return to racing. 
Carl Edwards races to impressive NASCAR career
When you look back on the career of Carl Edwards, it's impressive. After a couple of seasons in the Truck Series, which included six victories, he jumped up to Xfinity and Cup Series racing in 2005 with Roush Racing. 
He made history in that first full-time season, recording his first career wins in both series on the same weekend at Atlanta Motor Speedway. He won three more times in Cup that first season and finished third in the points. 
In 2008, Edwards had unquestionably the best year of his career when he made an impressive nine trips to Victory Lane, including both races at Texas and the season finale at Homestead. However, he came up short and finished second behind Jimmie Johnson for the championship. 
The wins slowed down in the six remaining years with Roush, winning a combined total of seven times in that period, although he did finish second in the final standings in 2011 after winning once that season. 
Edwards switched to Joe Gibbs Racing in 2015, won a couple of times, and finished fifth. The following year, which turned out to be his last, he won three times and finished fourth overall.
Edwards talks about returning
With 28 Cup wins, plus his 38 Xfinity victories and the 2007 title, Edwards was recently announced in the 75th anniversary season of NASCAR as one of the sport's greatest 75 drivers. During the celebratory Throwback Weekend at Darlington, the former driver participated in various festivities with his fellow successful competitors, and then capped it off by joining Mike Joy and Clint Bowyer in the Fox broadcast booth for the second stage. 
Around the halfway point of the stage, Bowyer ventured into the area fans were curious about, bringing up Edwards' retirement. 
"We saw you retire in 2016. We talked about it. Saw Jimmie Johnson retire and tried some other forms of motorsports," Bowyer said. "Have you tried anything else? Done anything? Any kind of racing?"
"No race cars," Edwards said. "I was talking — I think it was to Kasey Kahne earlier. He said well it was easy to not race when he first stepped away but it's getting harder and harder. I like sliding stuff around. I like driving cars. There will be a time where I go do something. Maybe some sim work or something like that."
"That's what you want to do, sim work?" Bowyer sarcastically questioned. 
"To see if I can still drive," Edwards responded. "It's a step-by-step process."
"Because I'll let you do my sim drive if you want to set my cars up and I'll go back racing," the Fox announcer told him.
"I don't know. I love racing cars. I love driving cars," Edwards said. "But I want to do it 100%. And for me to step away from the sport when I did, I got to go do the things I wanted to do 100%. And if I ever come back, I want to be able to give it all I've got." 
Sounds like a real chance he's coming back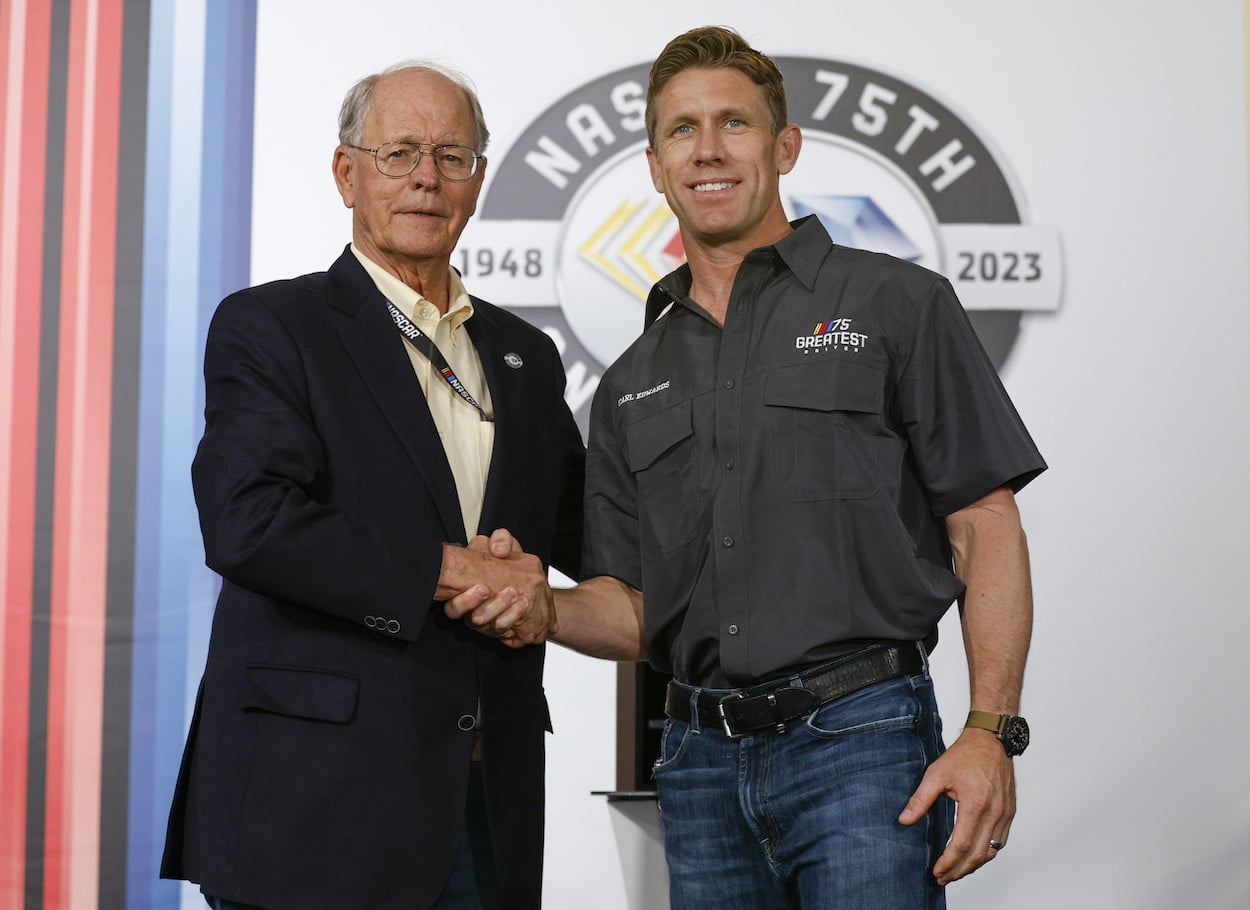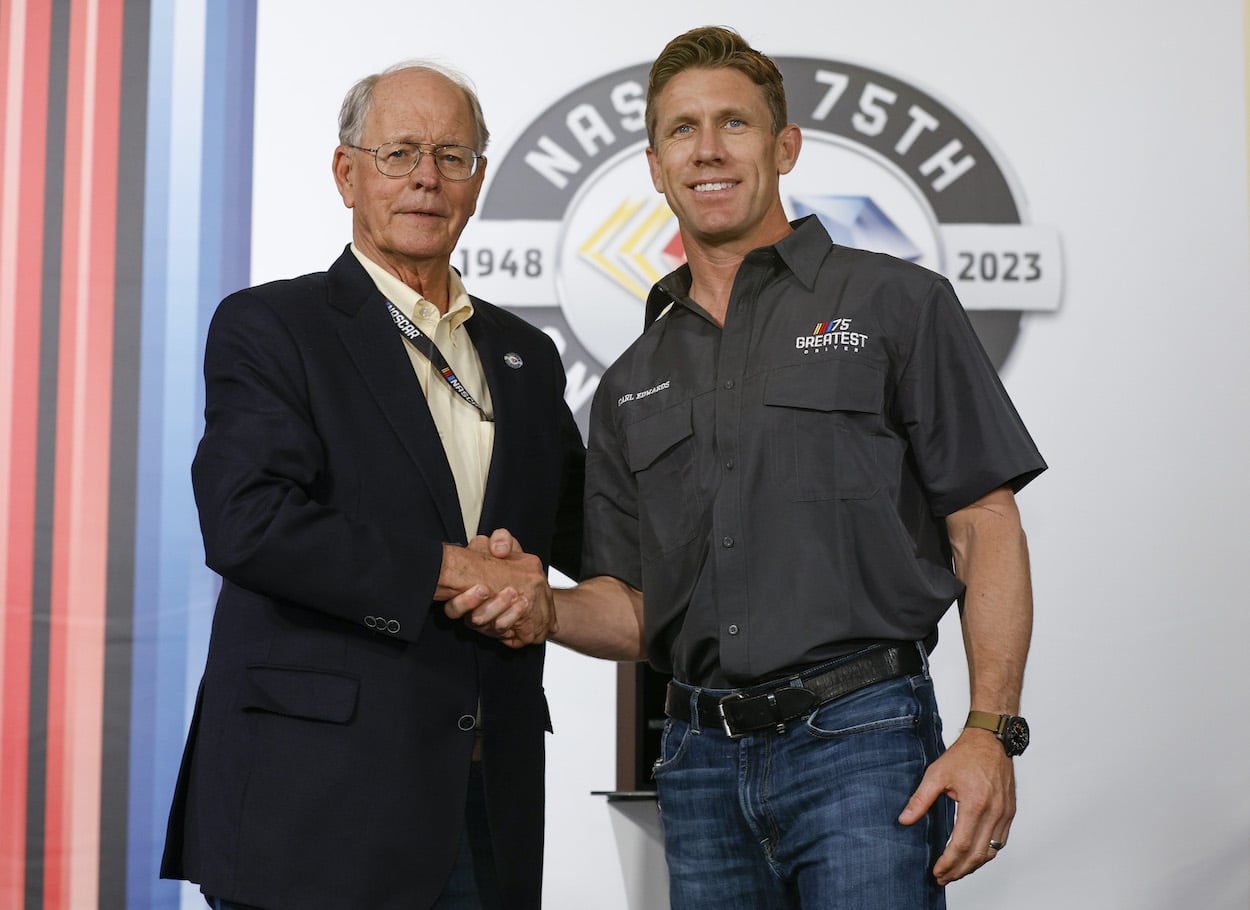 The entire on-air exchange was interesting because Bowyer didn't ask him anything about returning, but if he had raced in anything else since he retired. Edwards unexpectedly brought up his plans to do some racing, potentially a simulator, but that's just the first step in a process. 
By the sounds of it, he's done the things he wanted to do away from the sport. And now, he's considering a return to "sliding stuff around," but only if he can do 100%.
And if things go really well, a few back flips.   
To stay up to date on the latest happenings in NASCAR, including breaking stories you can't find anywhere else, follow Kyle on YouTube and Twitter.